This feature is available only in Bitrix24 On-Premise version.
You can synchronize lists in your Bitrix24 with MS SharePoint lists.
Open the list that you want to be synchronized > click Actions > SharePoint > Create Link.

Step 1
Specify MS SharePoint server address and authorization parameters. Ask your administrator for this information. Then click Next.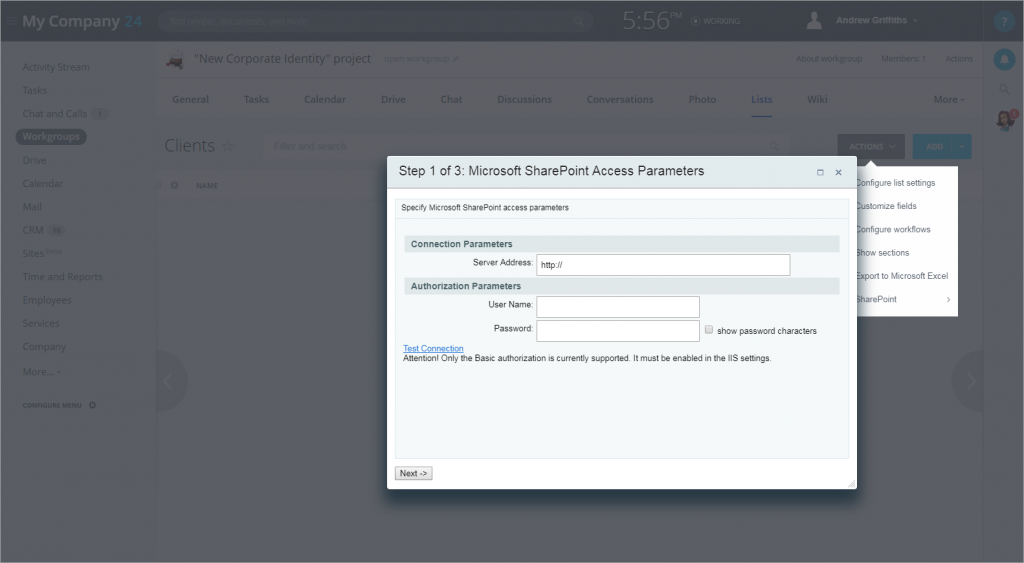 Step 2
Select the MS SharePoint list that you want to synchronize Bitrix24 list with.
Step 3
Configure the synchronization parameters.
You can add new fields to MS SharePoint list and select a Bitrix24 list field that will be synchronized with this new field.
After finishing the configuration, the system will automatically synchronize lists as often as you need.
Synchronization
You can manually synchronize lists after completing the steps above. Just open the list > click Actions > SharePoint > Synchronization.