Workgroup is a virtual community of users created for discussion and work collaboration.
Projects are based on Workgroups. The main difference is that project has dates. Tasks in projects cannot be set outside the project dates.
Create workgroup
To create a workgroup or a project, go to the Workgroup section and click Create.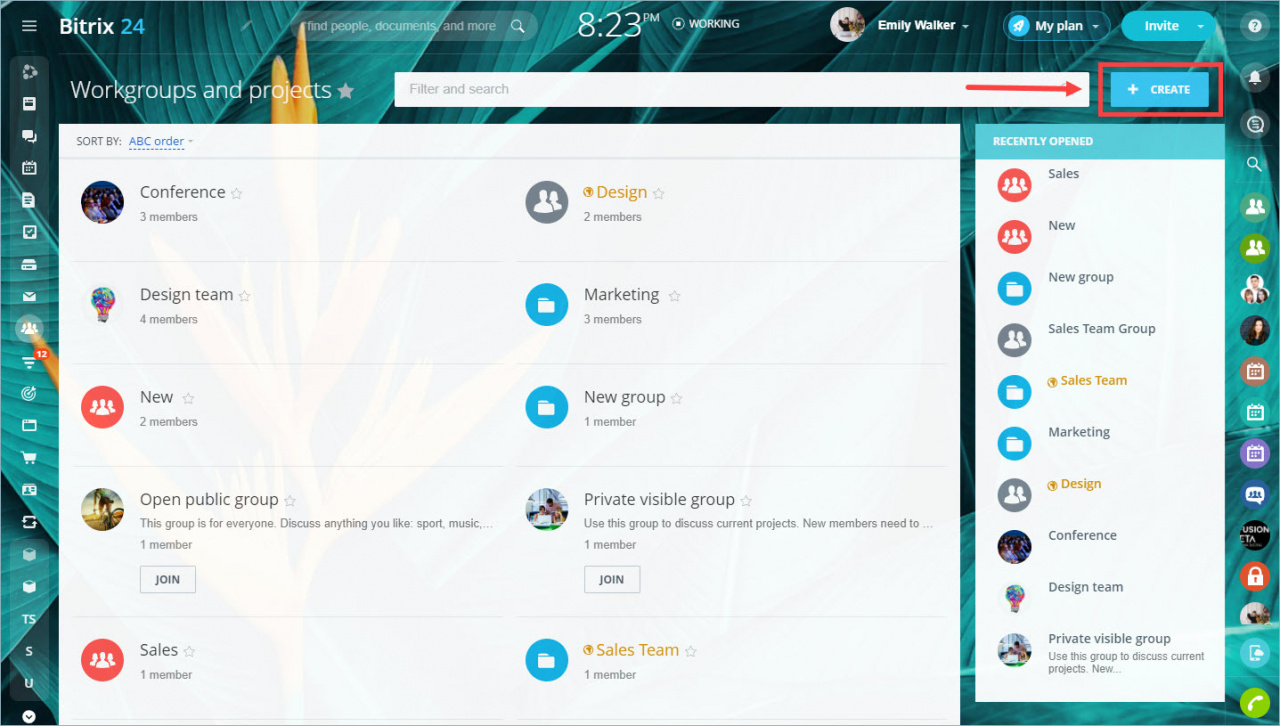 Choose a Workgroup or a Project.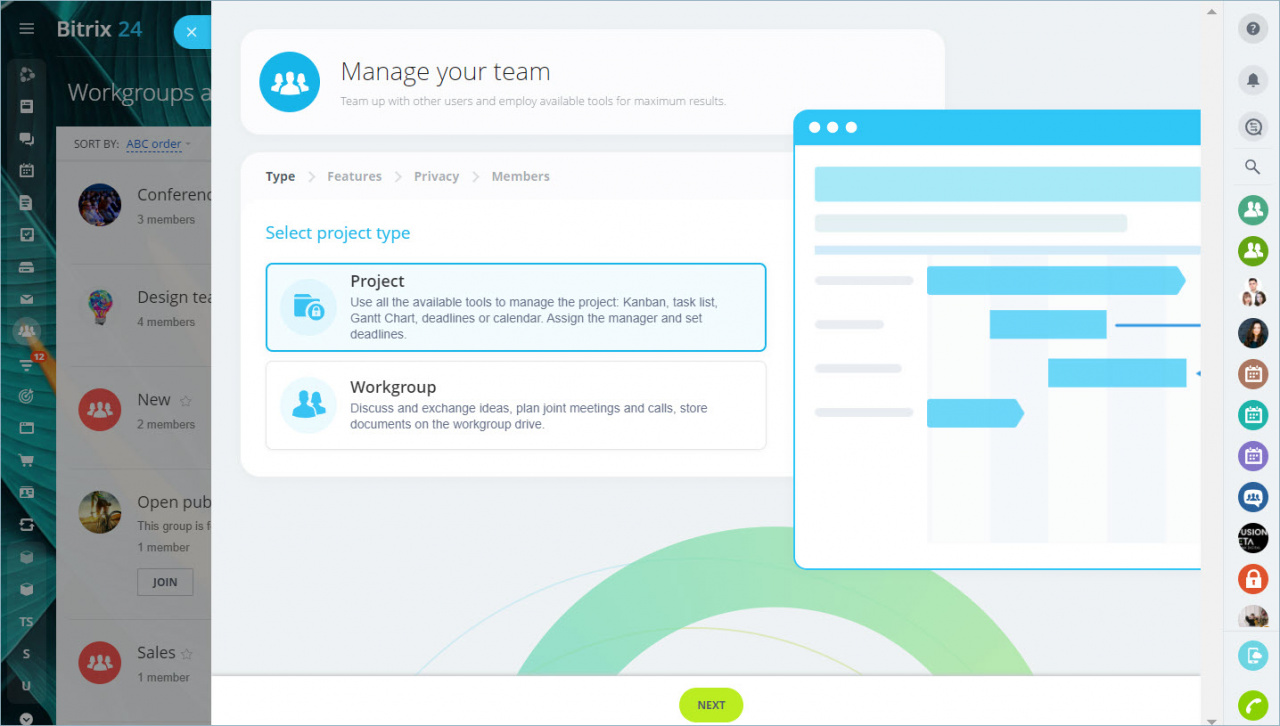 Specify the name of the project and add a description.Choose a design theme and an image.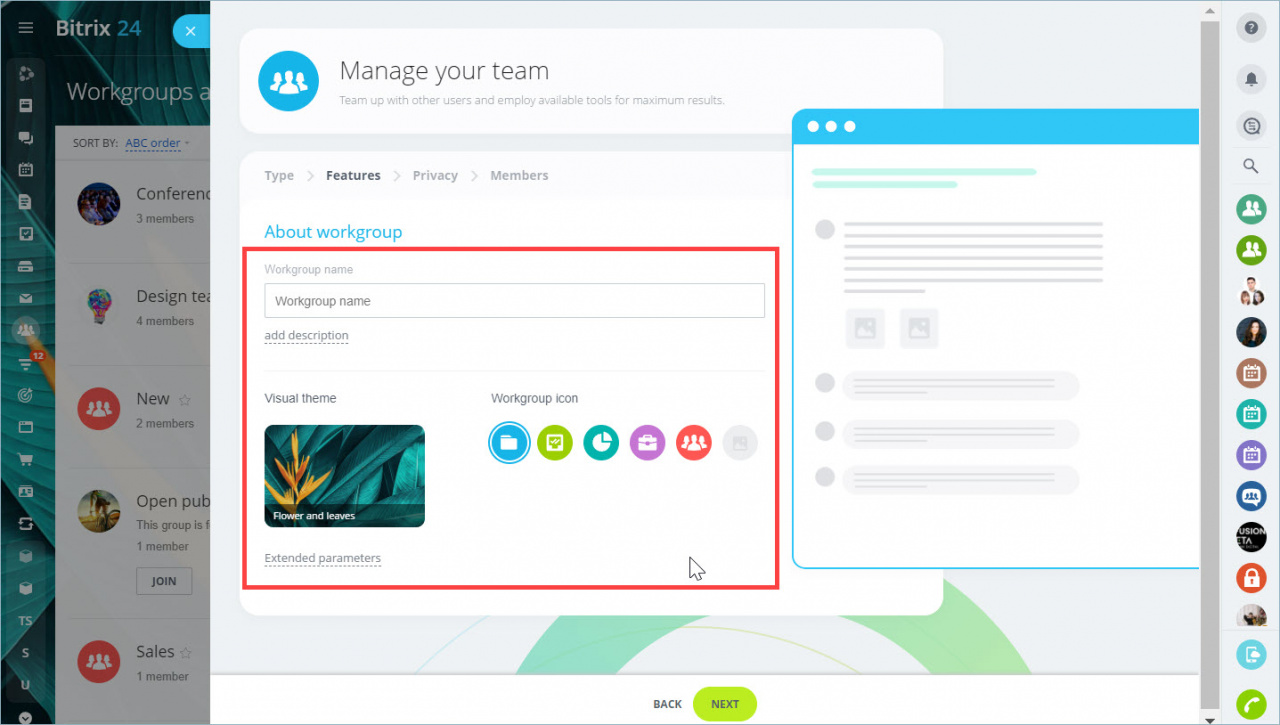 Extended parameters section includes the following options:
Tags - keywords to unite different workgroups available in the search.
Features - specify which tools will be available to workgroup participants.
Workgroup type - check the box to publish the workgroup.
External users - check the box to allow access for external users.
If you select a project type, then Project dates option will be added.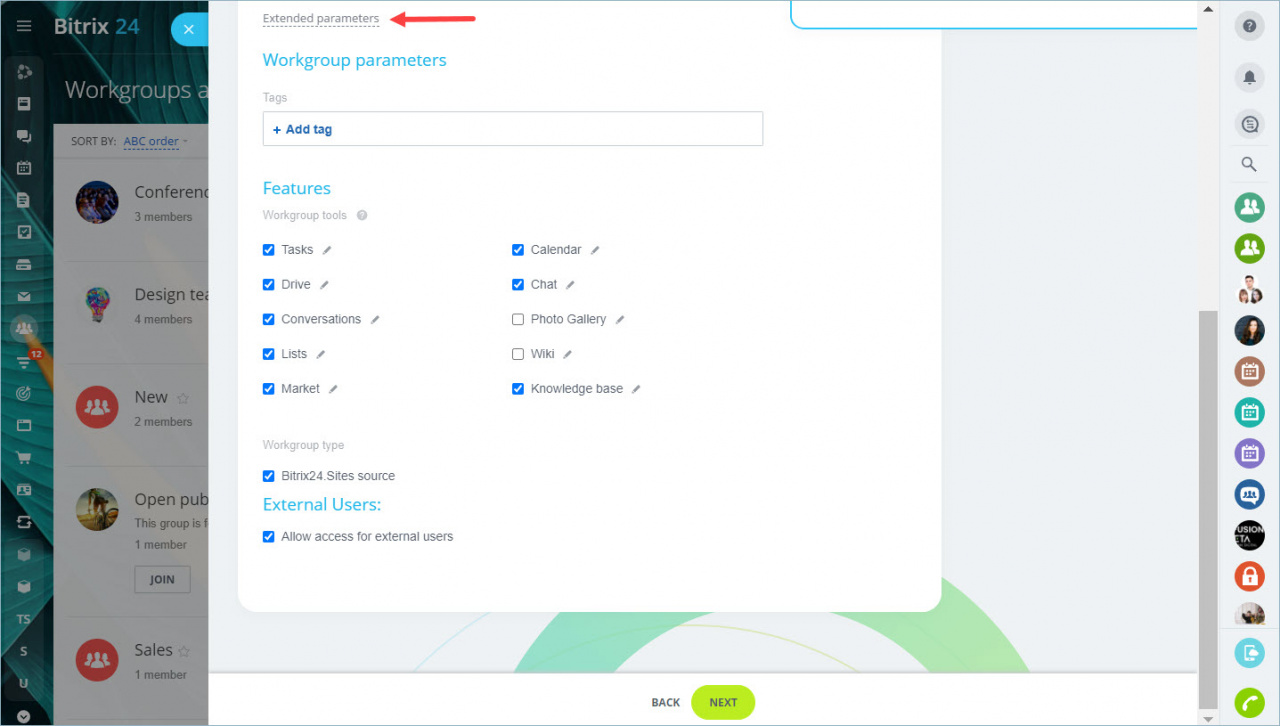 Select the privacy level of the workgroup.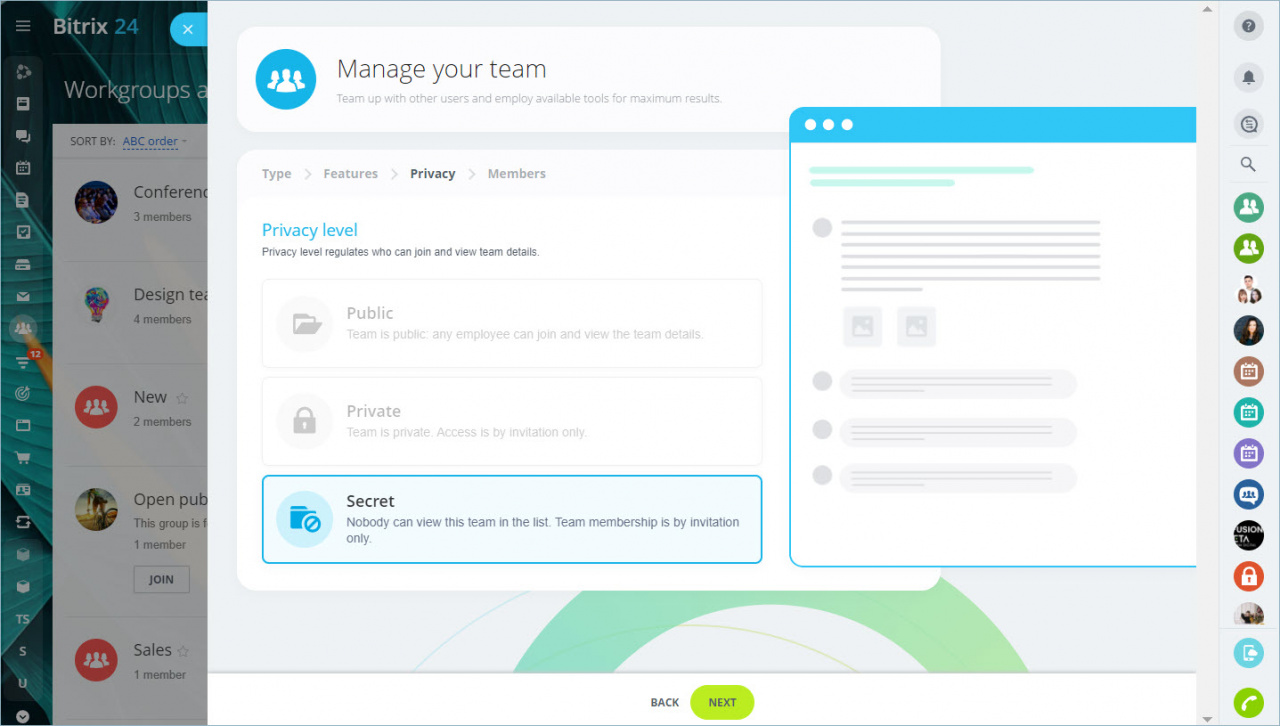 Specify the Workgroup owner and Workgroup moderators. Also invite team members to the workgroup.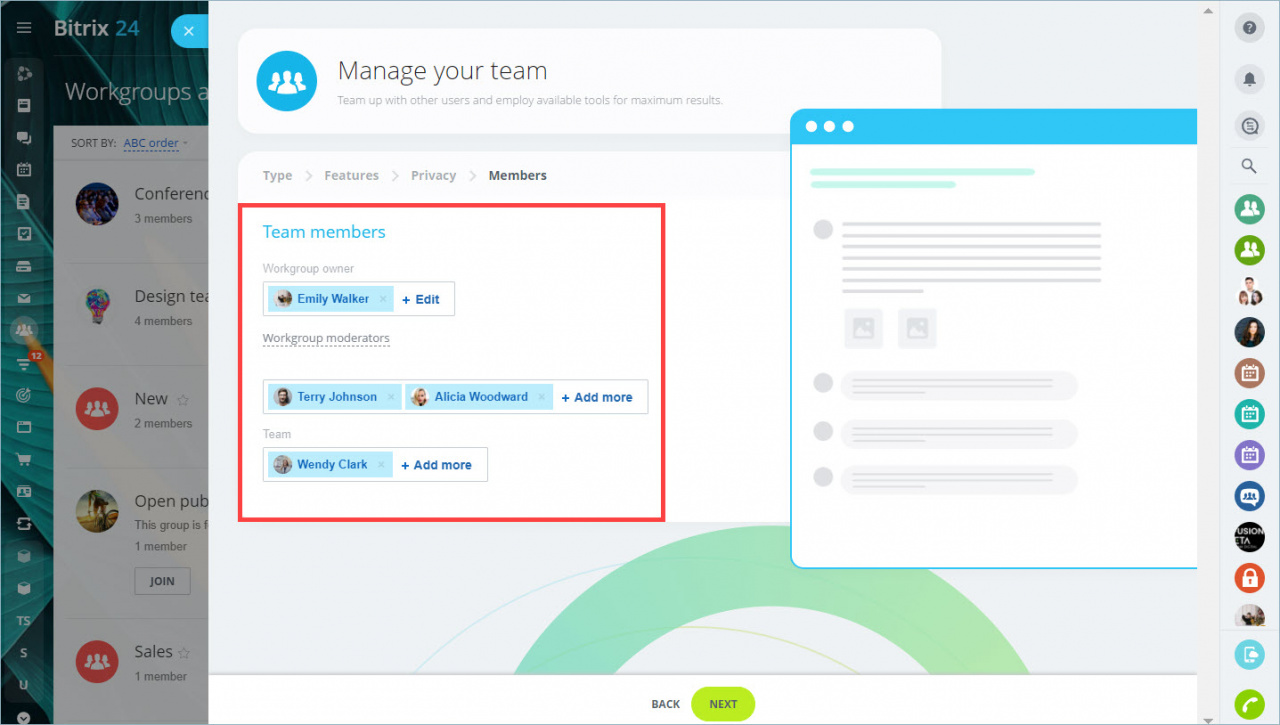 Invite Users To Workgroup
You can add workgroup members during new workgroup creation or add them later from
Actions
>
Invite to Workgroup/Project
.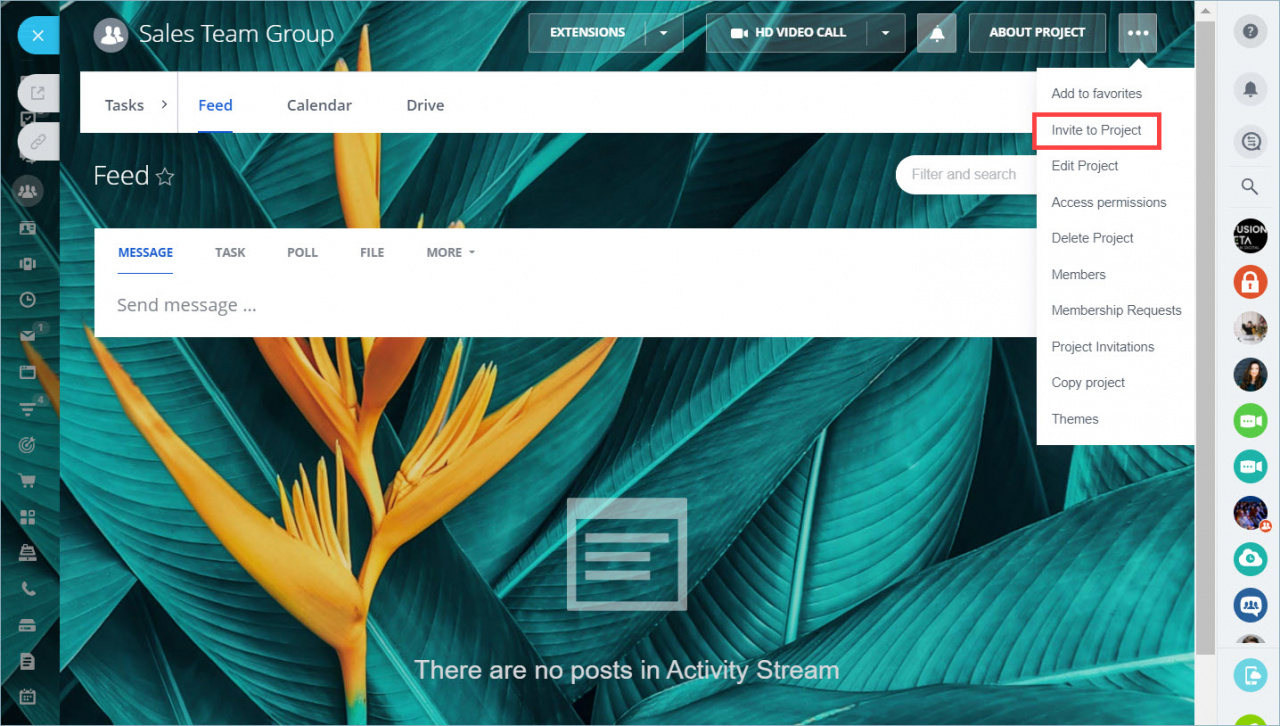 You can invite individual users and entire departments as well. Select employees you want to add and click Send invitation.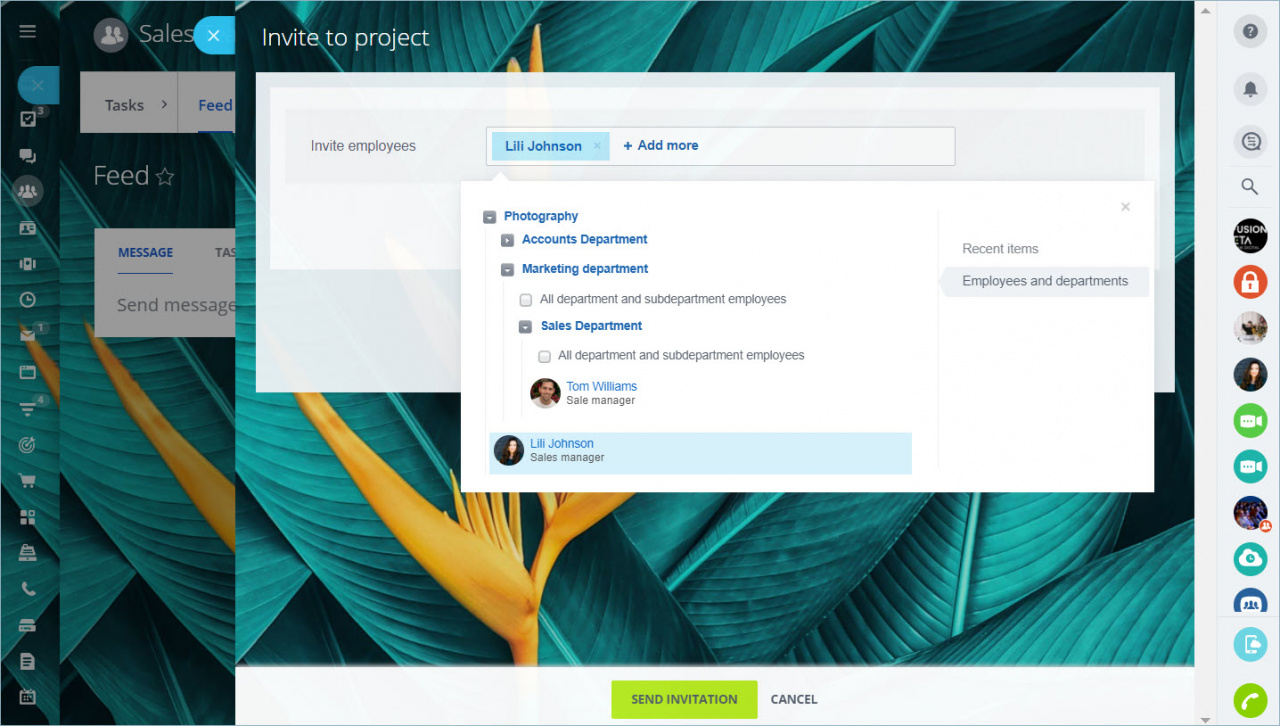 You can cancel invitations you have sent.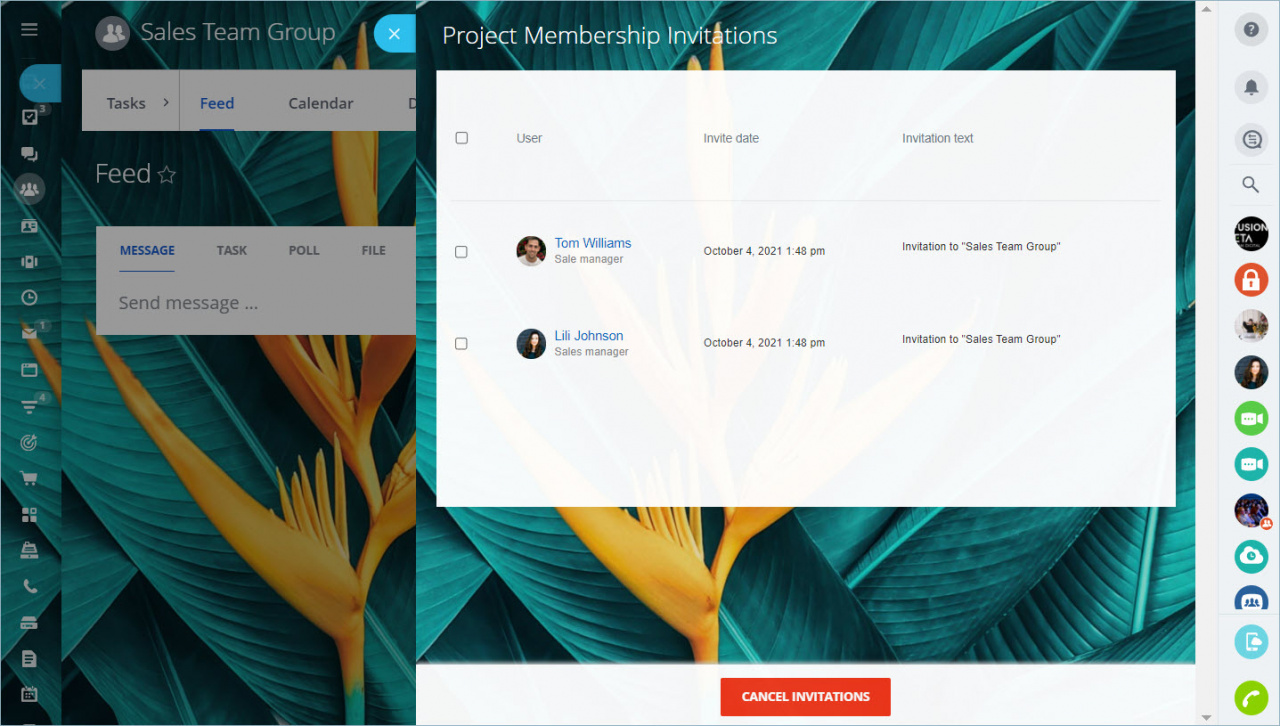 Group members page will show:
Moderators: users who can moderate the group (edit group settings, invite users to group, delete users from the group)
Departments: departments that you've invited to join the group.
Members: individual users who have confirmed workgroup invitation (joined the group already).
Connected users: users of connected (invited) departments. When you invite the whole department with all its employees, the department employees will be automatically added to the group & will be shown here.
To be able to invite external users to the workgroup (by email) please go to Actions > Edit Workgroup > enable Available on Extranet option.
To manage requests to join a group or a project, select Actions > Membership Requests.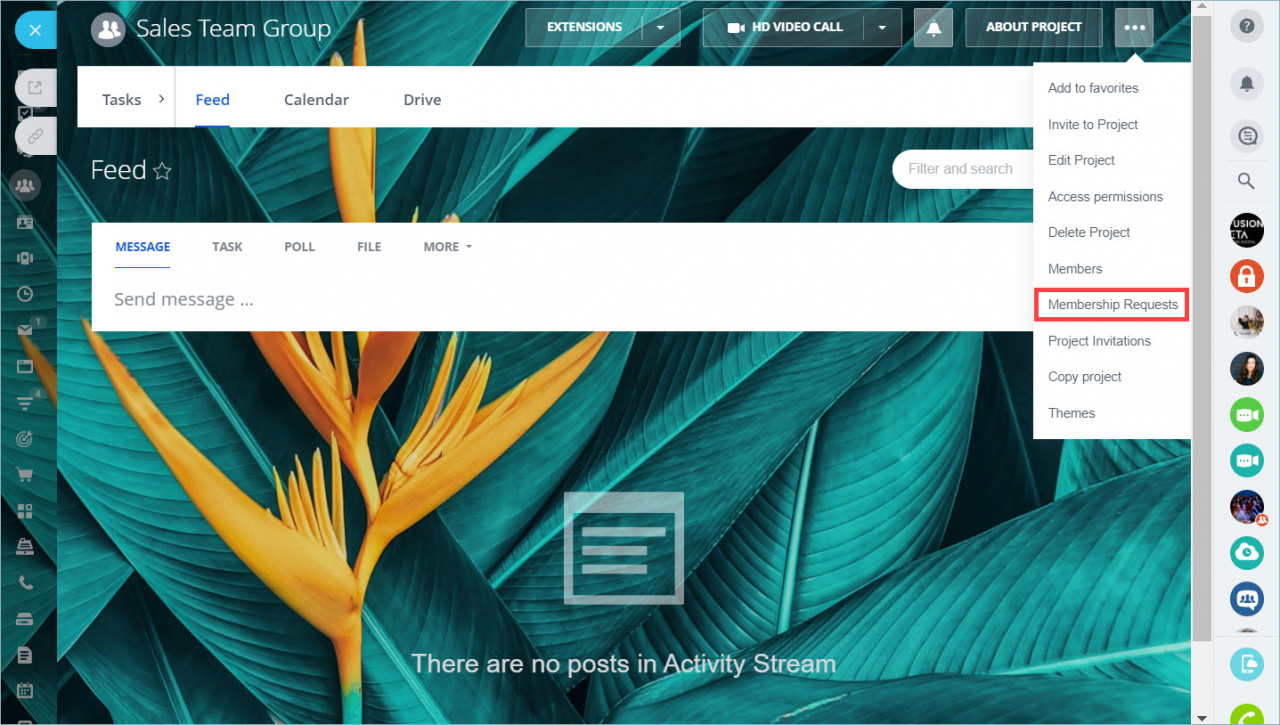 Who can create workgroups and projects?
Any company employee can create groups and projects in the cloud version of Bitrix24.
In Bitrix24 On-premise, the ability to create groups and projects is controlled in the administrative interface > Groups in the user profile.
The number of groups and projects in Bitrix24 is unlimited.
The Bitrix24 administrator can see and edit all workgroups and projects in the company. You need to activate administrator mode.
How to move a project to a workgroup and back?
A project can be transferred to a workgroup at any time. In the right menu select About workgroup/project - Actions - Edit workgroup/project. Then in the Extended parameters section, you need to uncheck the Project/Workgroup checkbox.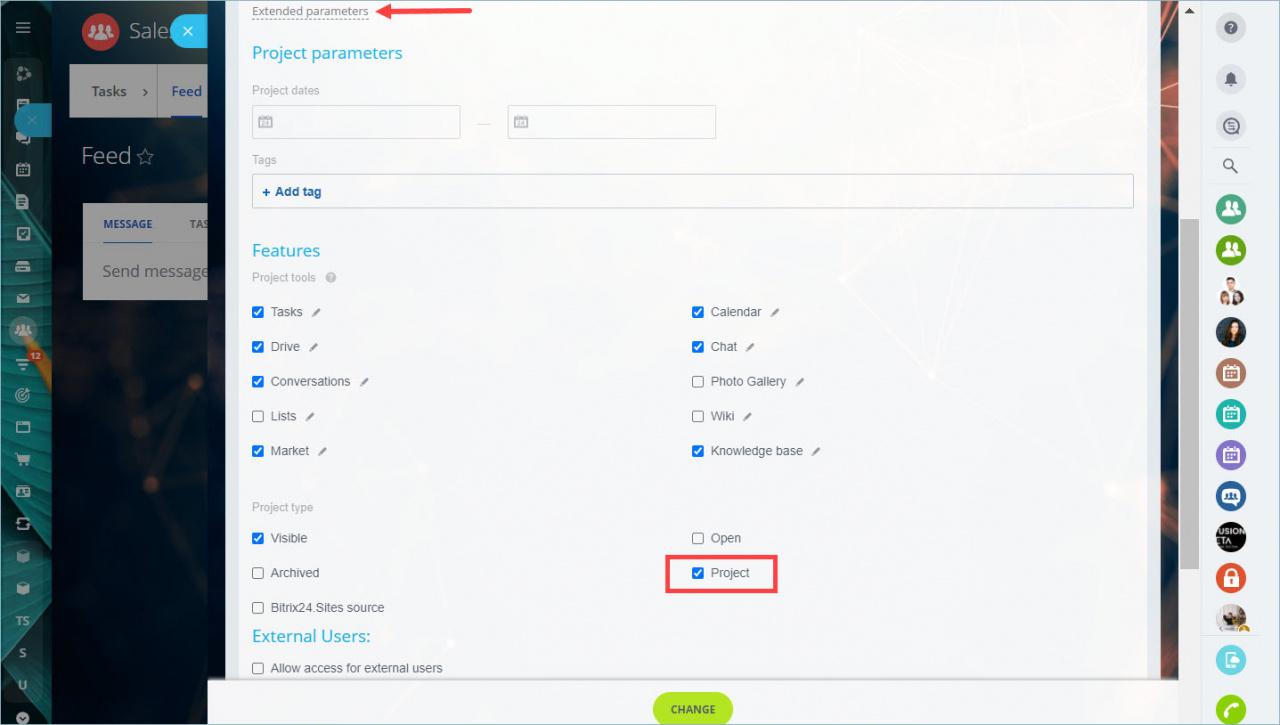 Recommended articles