Create and store files associated with a particular workgroup or project separately. Use the drive within a workgroup to do this. It will allow you to quickly find the document you need and not get confused by the endless number of files on the shared drive.
Go to the desired workgroup/project and click the Drive button.
In the Add menu, select an action: upload a file from your computer or add a new folder to the drive. You can also create a new document, a spreadsheet or a presentation using Bitrix24.Docs, Google Docs, MS Office Online, Office365 or editors on your computer.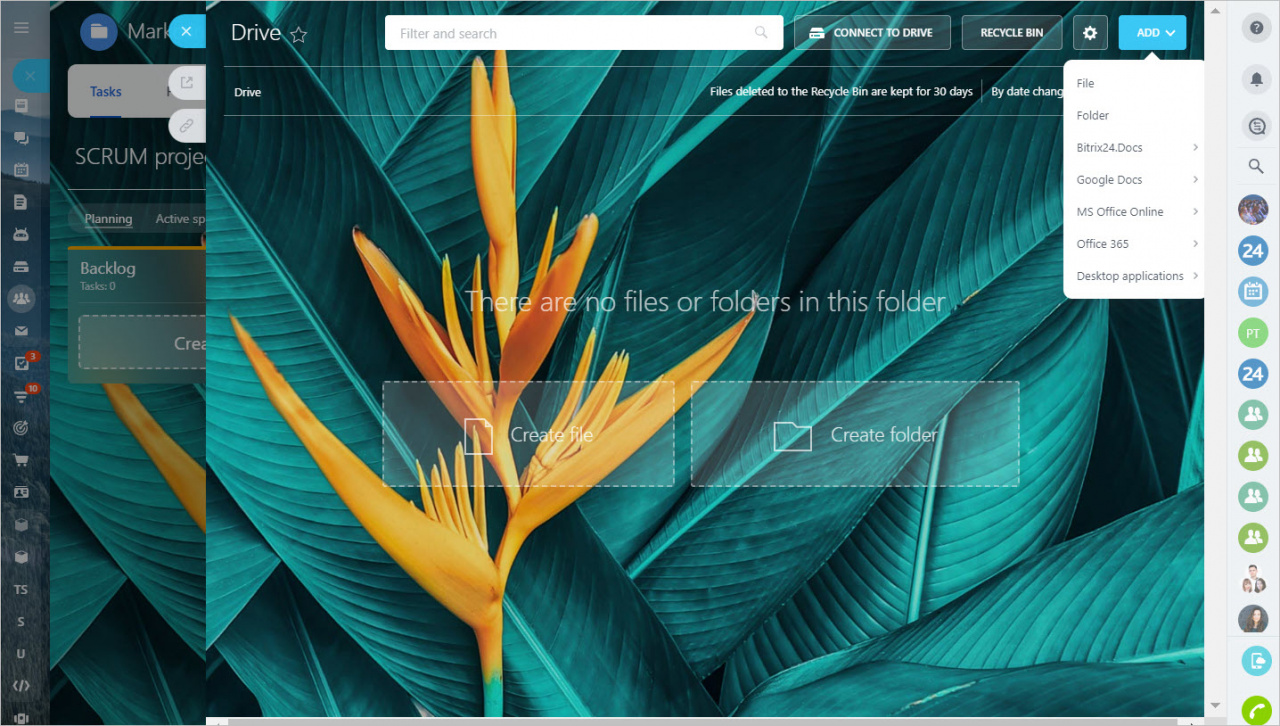 In the same way as on the Company Drive, you can perform the necessary actions on the file.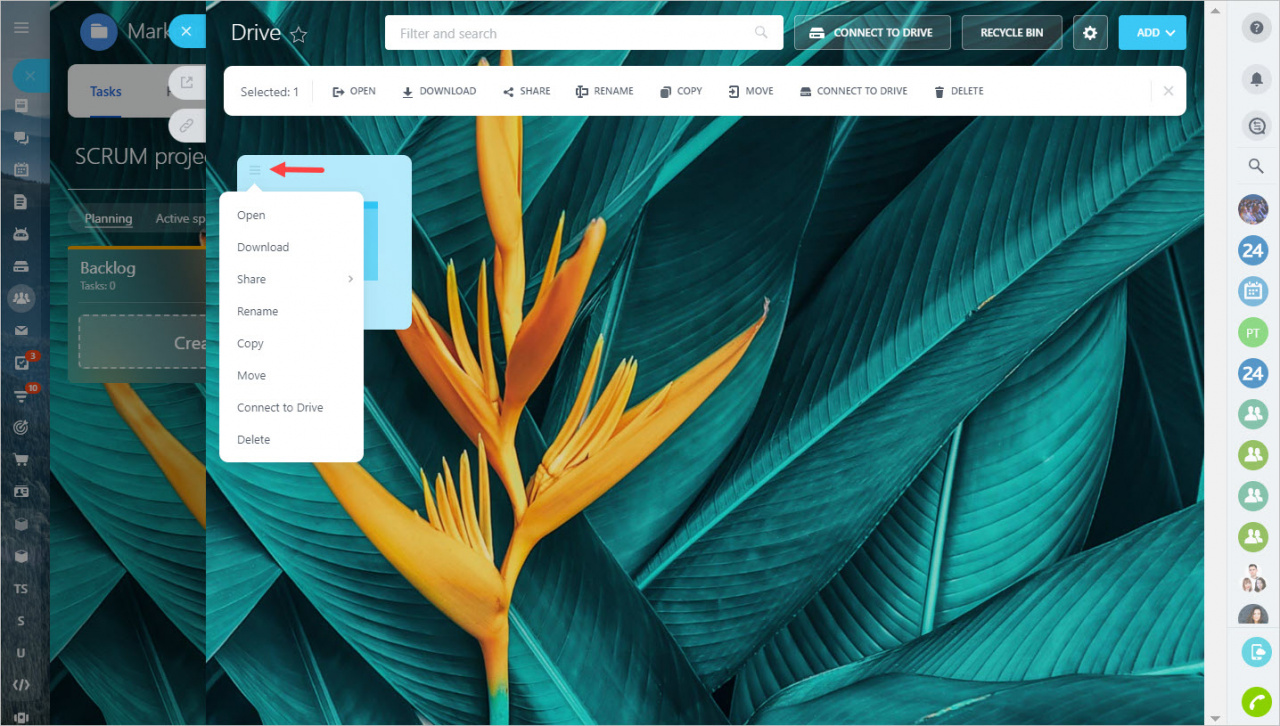 You can add a single file or the whole workgroup drive to your drive. Click Connect to drive and these files will appear in the My Drive section.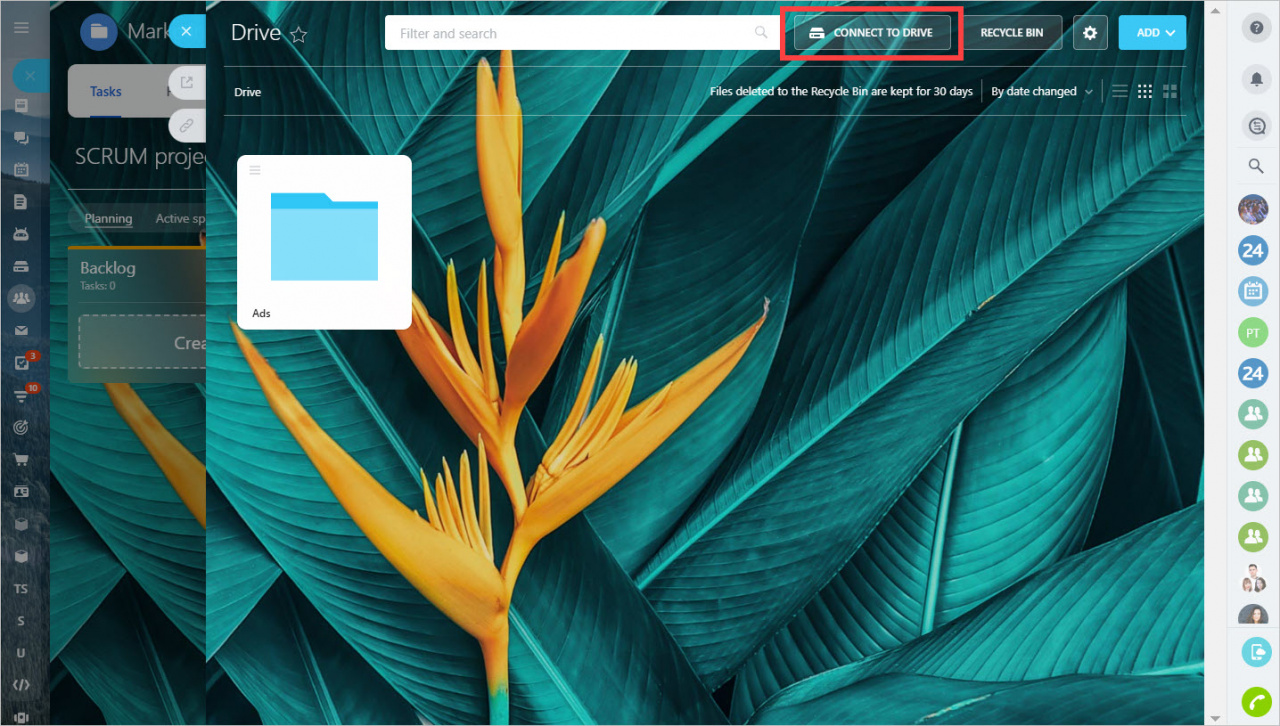 Access permissions
Configure access permissions for workgroup members. Click the cogwheel button and select Assign permissions.
By default, the access permissions to folders and files are set in this way:
Group owner — full access;


Group moderators — edit;


All group members — edit.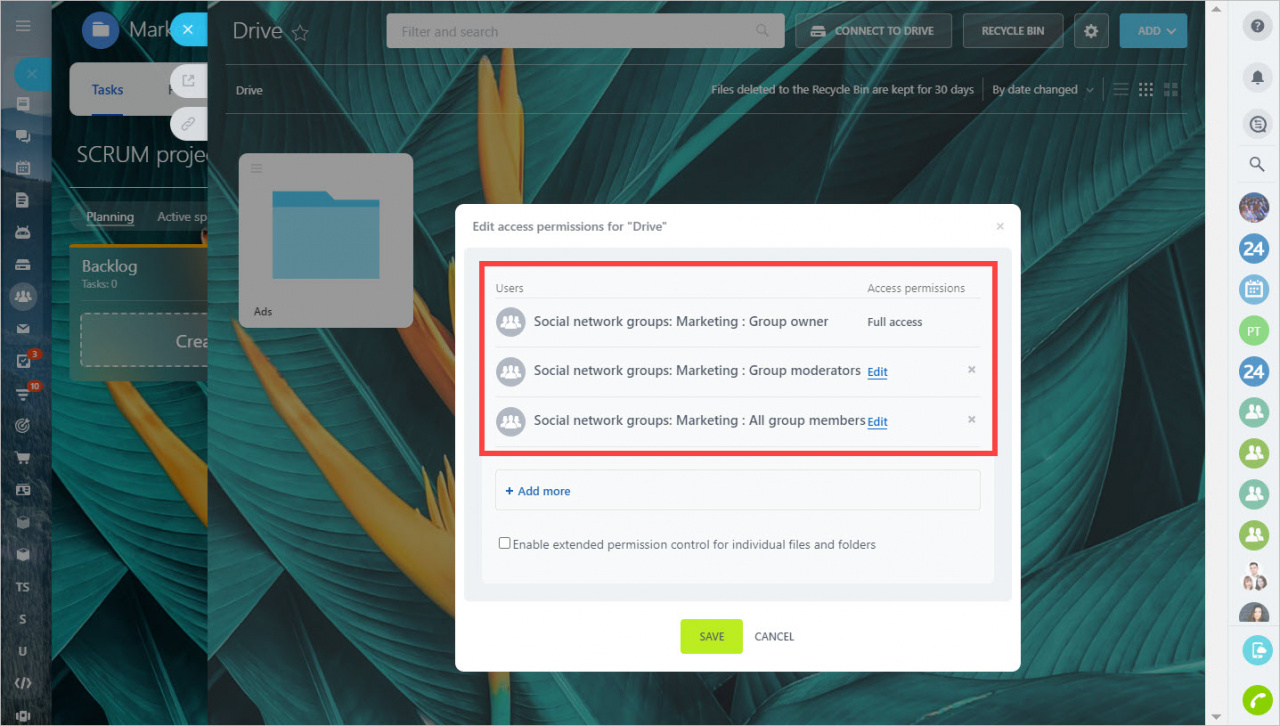 Only employees who have the Full access permission type can set up and change permissions.
Types of access permissions
Read – you can view the drive content.


Add – you can view the drive content and add files to the drive.


Edit – you can do different actions, connect folders to the personal drive, but you cannot change the settings and access permissions.


Share – you can share files with your colleagues.


Full access – all possible actions are allowed.
Read also: