Company Drive is a shared document library of a company. It contains files of all employees.
Add files and folders
You can upload files from your computer or add new ones using Bitrix24.Docs, Google Docs, MS Office Online, Office365 or desktop apps. Click the Add button and select the type.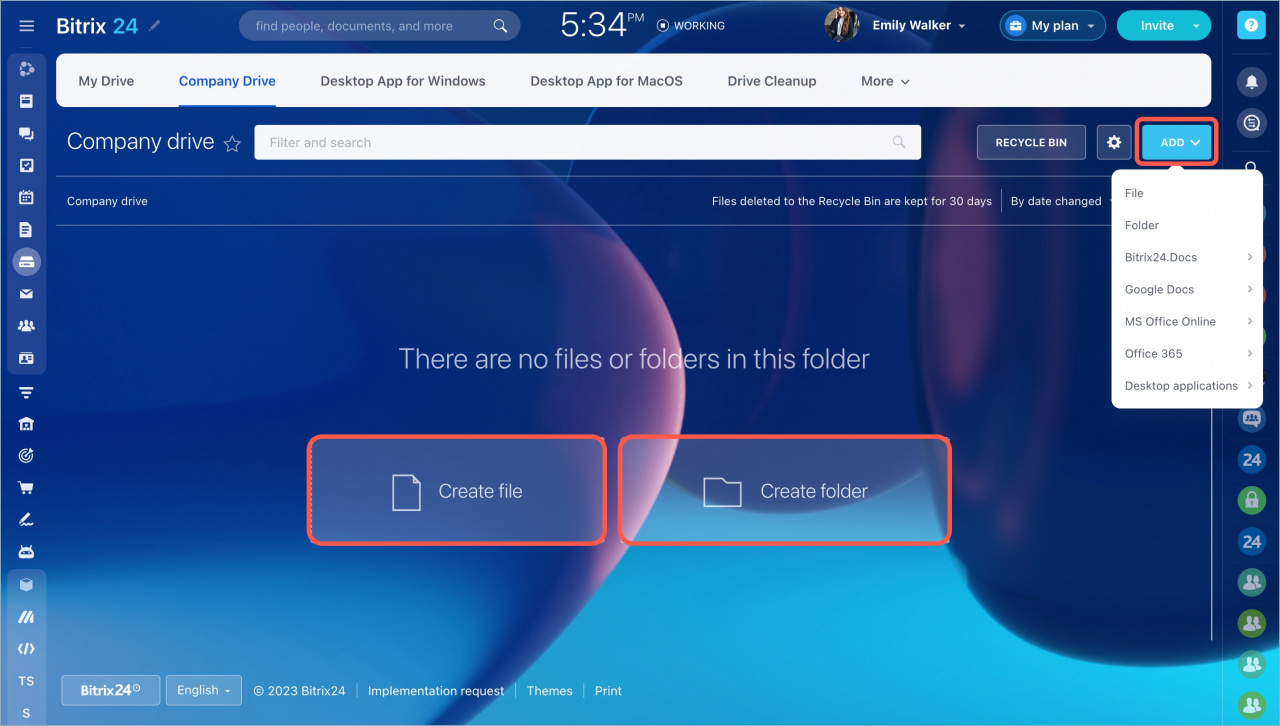 To create a document in Google Docs, MS Office Online or Office365, you need to have an account in the selected service.
Sort files and folders
You can choose the sorting type: by date changed, by ID, by name or by size.
Files and folders can be viewed as list, tile or large tile.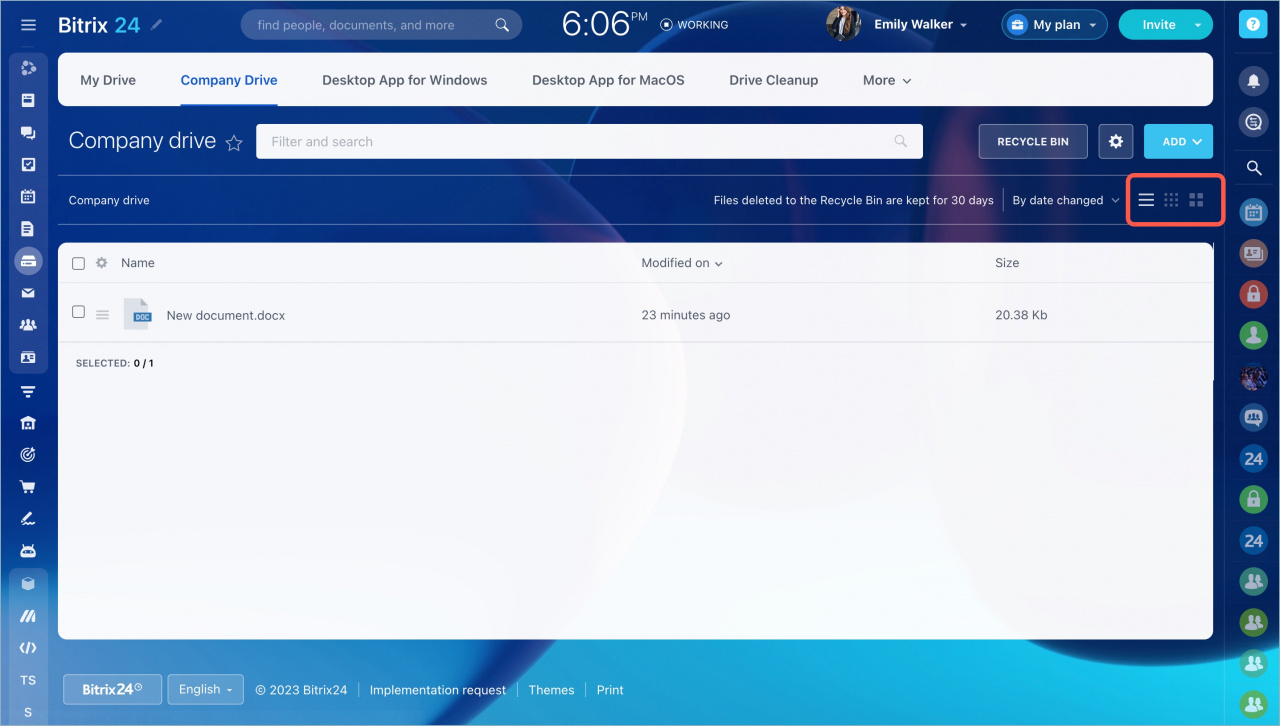 Configure access permissions
You can configure different access permissions to shared files for different users.
By default, Administrators have full access and Other users have access permissions to edit documents and files.
You can configure access to the entire drive or to each file and folder individually.
Check if sharing option for an individual file or folder is available on your plan. You can find all the information about Bitrix24 plans on the pricing page.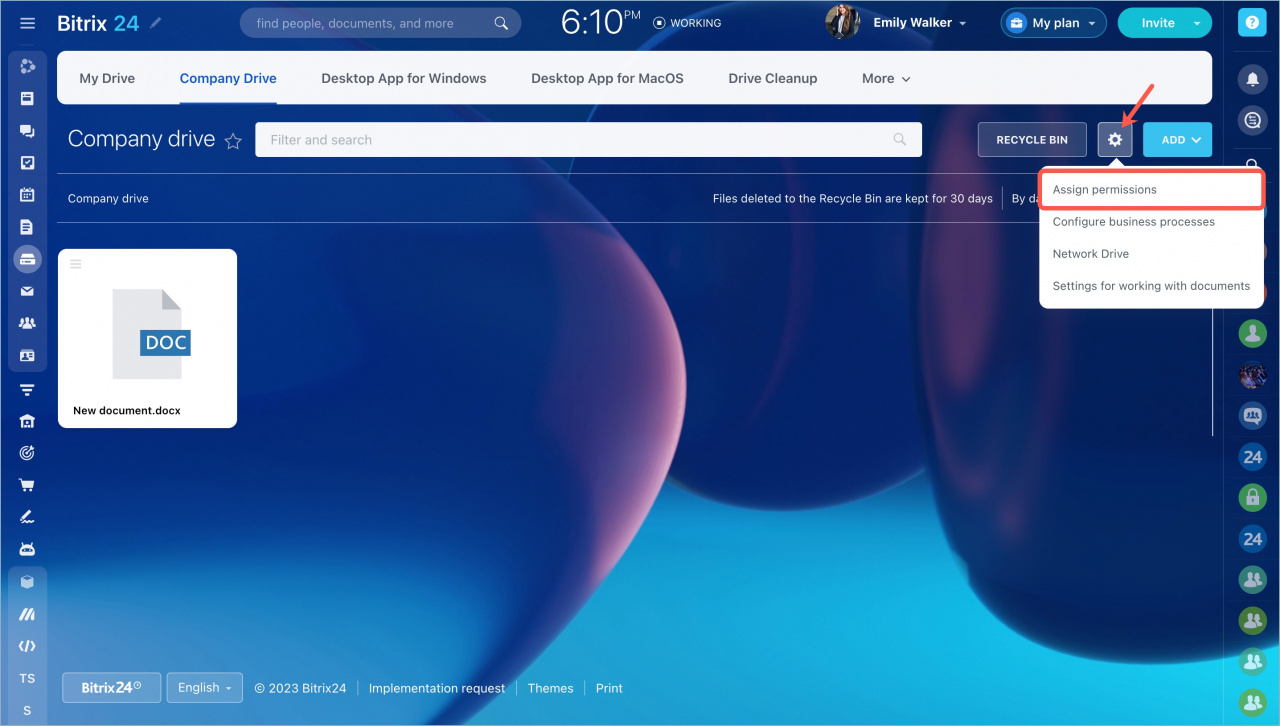 Assign access permissions to an employee, a workgroup or a department.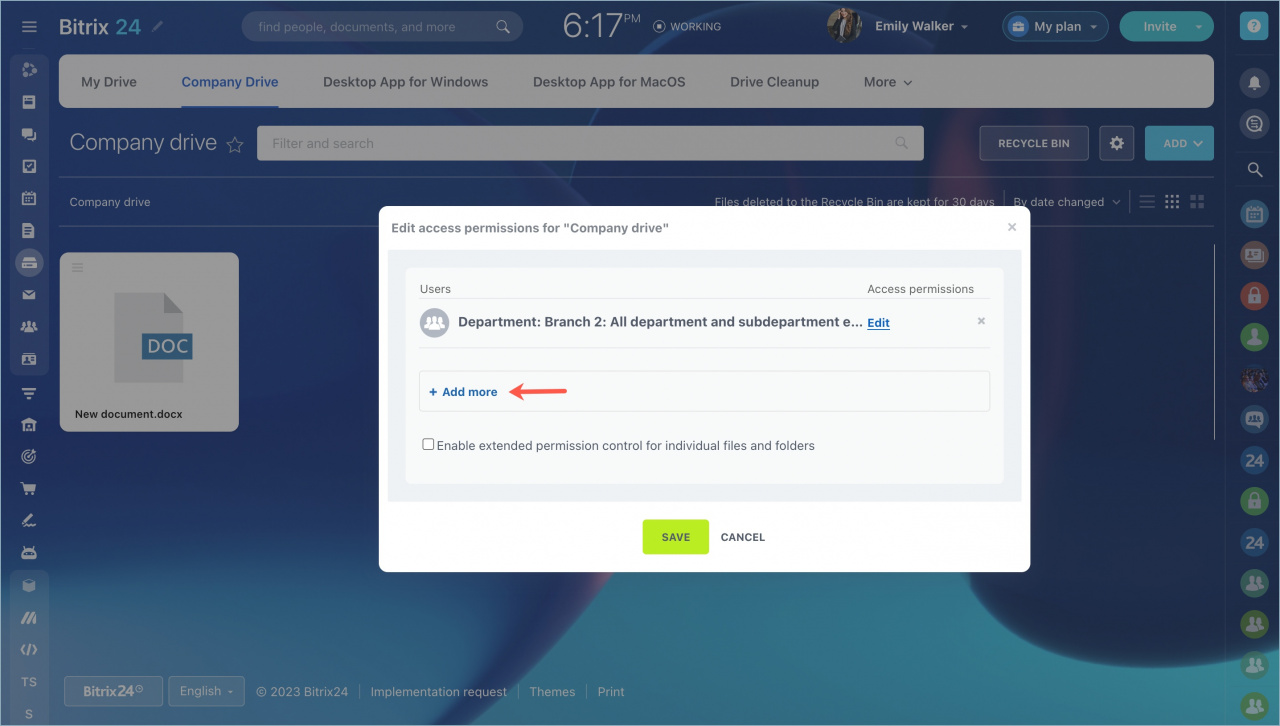 Note that an employee with any access level can download file. If you want to give access to one file only and not to the entire drive, we recommend using public links.
Access permissions description
Read - allows only viewing drive contents.
Add - allows viewing and adding files.
Share - allows sharing file. Practically useless access permission if not used as an addition to the other access right. For example, grant your employee "Read" and "Share" access permissions.
Edit - allows performing all actions including "Connect to Drive", but doesn't allow to configure access permissions and settings.
Full access - allows performing absolutely all actions.
Connect folder to personal drive
Connect to Drive option, available for Company Drive files and folders, allows connecting selected files and folders to your personal Drive.
You need to have "Edit" access permissions to connect Company Drive file or folder to your personal drive.
Company Drive storage space depends on your Bitrix24 plan.