Check if this tool is available on your plan. You can find all the information about Bitrix24 plans on the
pricing page
.
Business processes allows you to automatically process your documents. Not a single document uploaded to the Company/Workgroup Drive will be unnoticed. There can be one, two or more persons involved in your workflow: a person who submits the new document, a person who revises or approves the document, and maybe someone else in the middle. Business processes will make sure that your documents go through certain stages of approval before being published.
Business processes for document approval can be used for documents stored on Company Drive or Workgroup Drive.
Creating a simple Business Process for document approval
Only administrator can configure Business Processes.
First, you need to enable business processes to start work with them. Go to Bitrix24.Drive > Company Drive click the gear button > Configure business processes.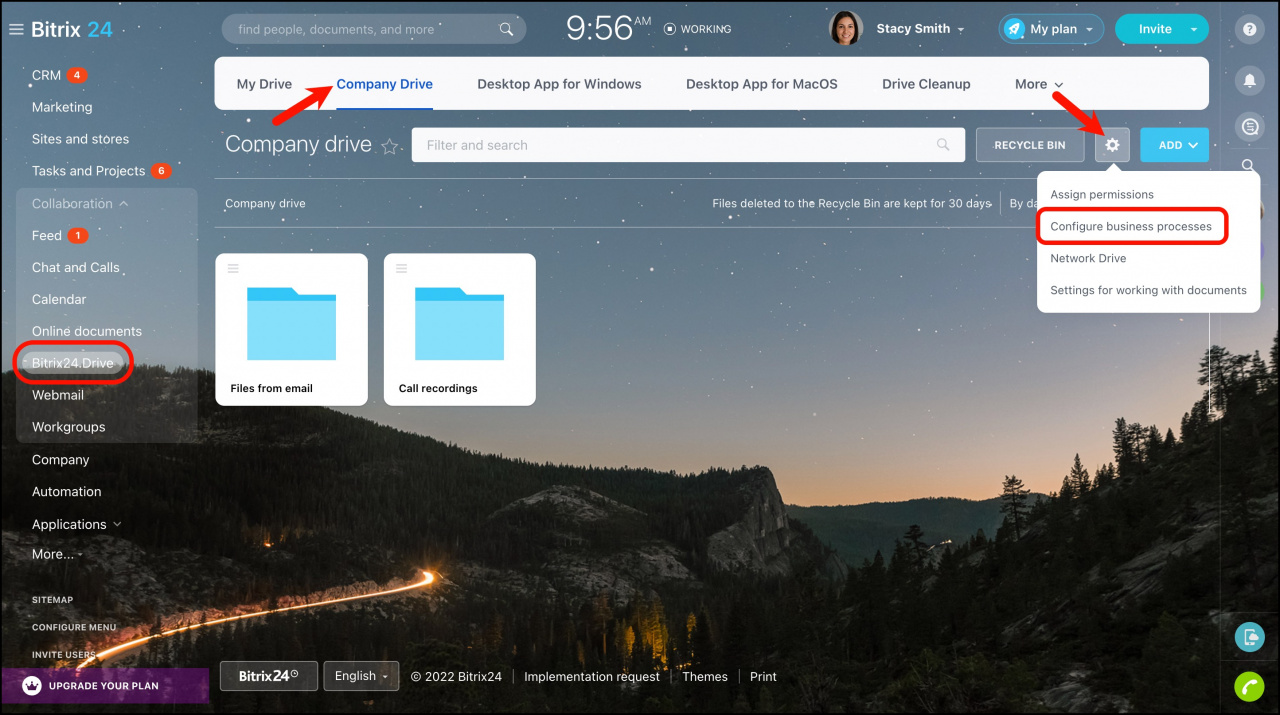 Enable the Activate business processes option.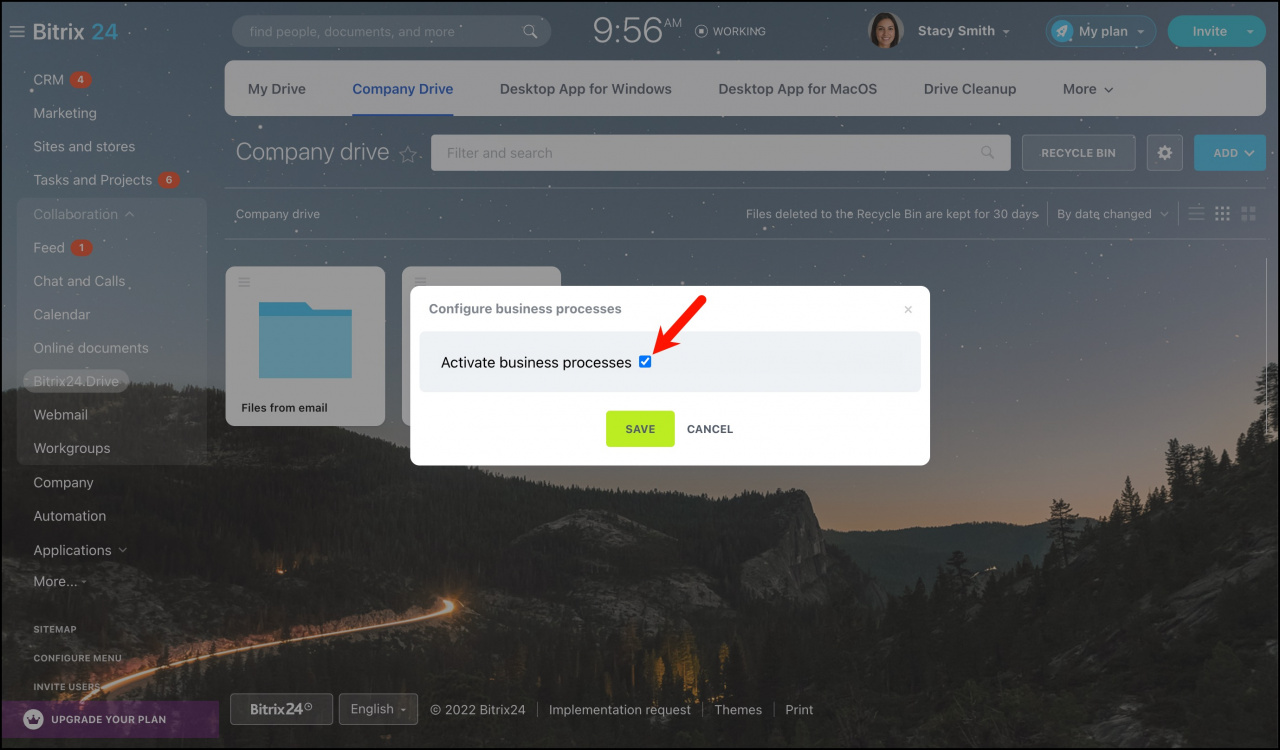 Then you will see the Business processes section where you can create business processes or edit them.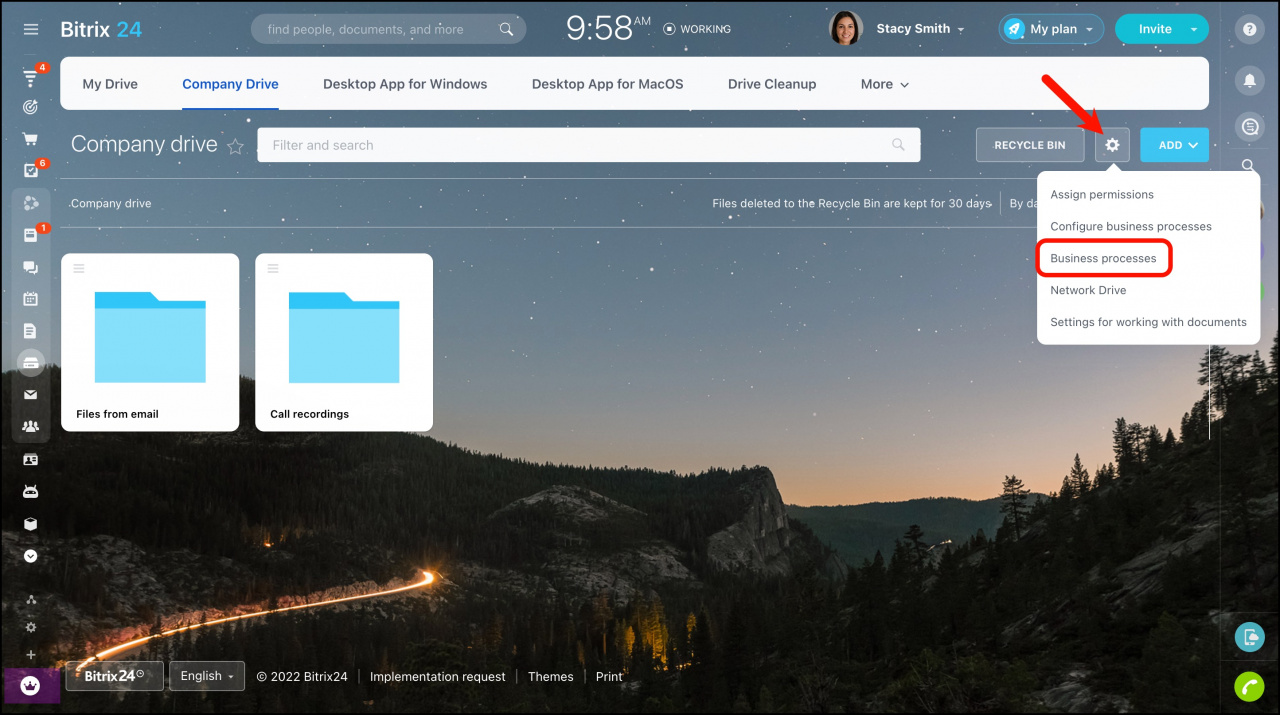 Working with buisness processes
The first time when you open this section you can create a set of standard business processes. They are available in all Bitrix24 accounts and represent the most popular automation scenarios.
Read more about these standard business processes in
this article
.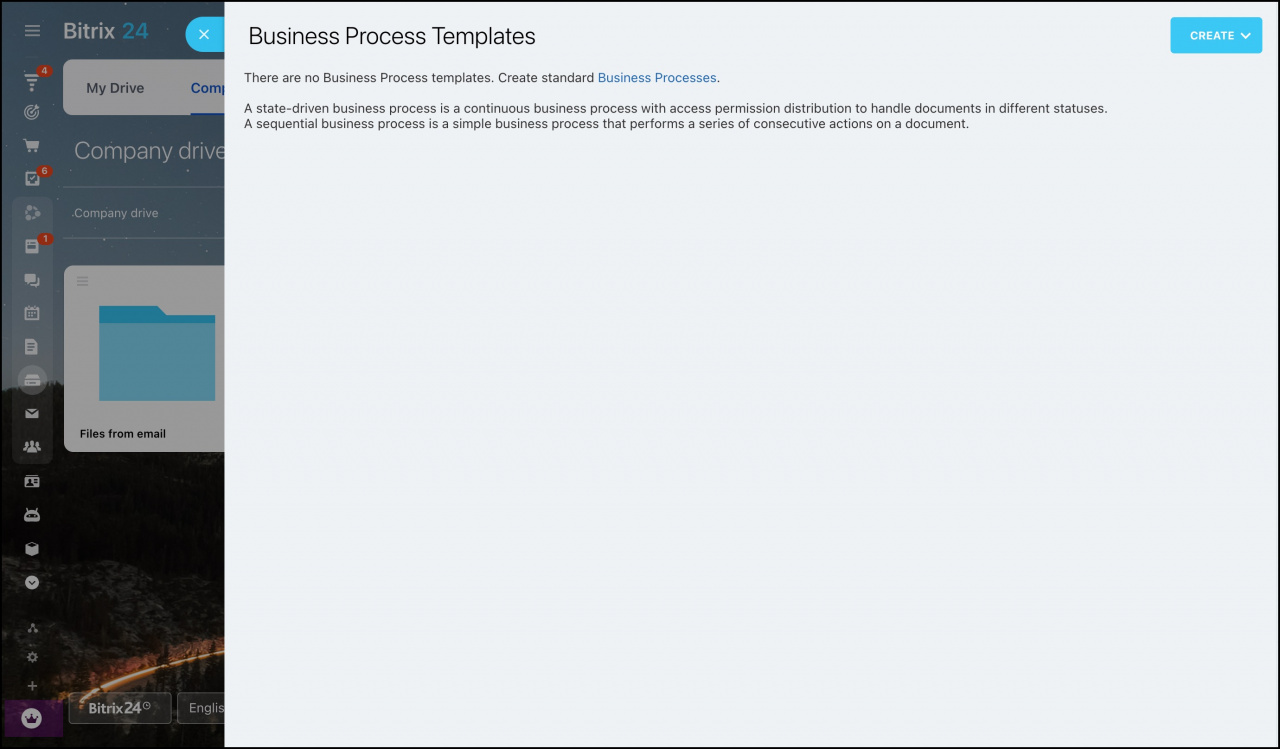 Also, you can create a new business process template from scratch.
There are two types of Business Processes: sequential processes and status-driven processes. Read more about them in
this article
.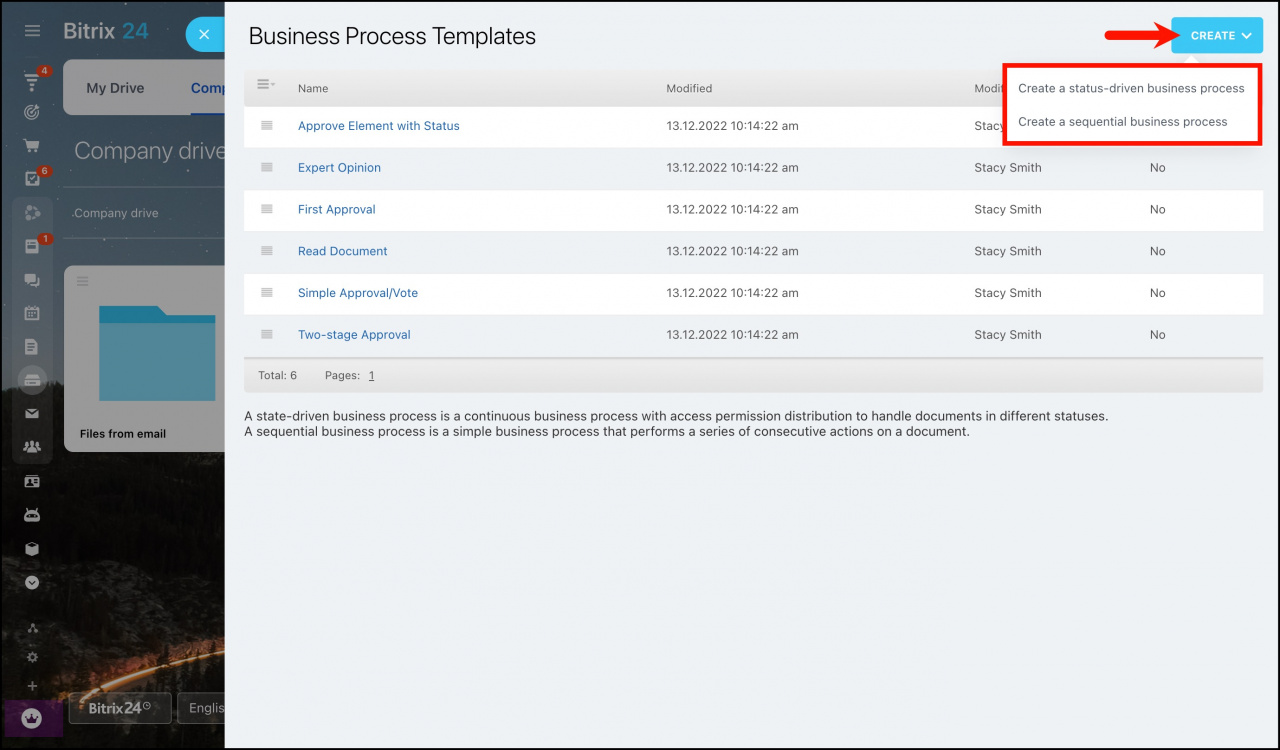 The following actions are available to quickly edit a business process: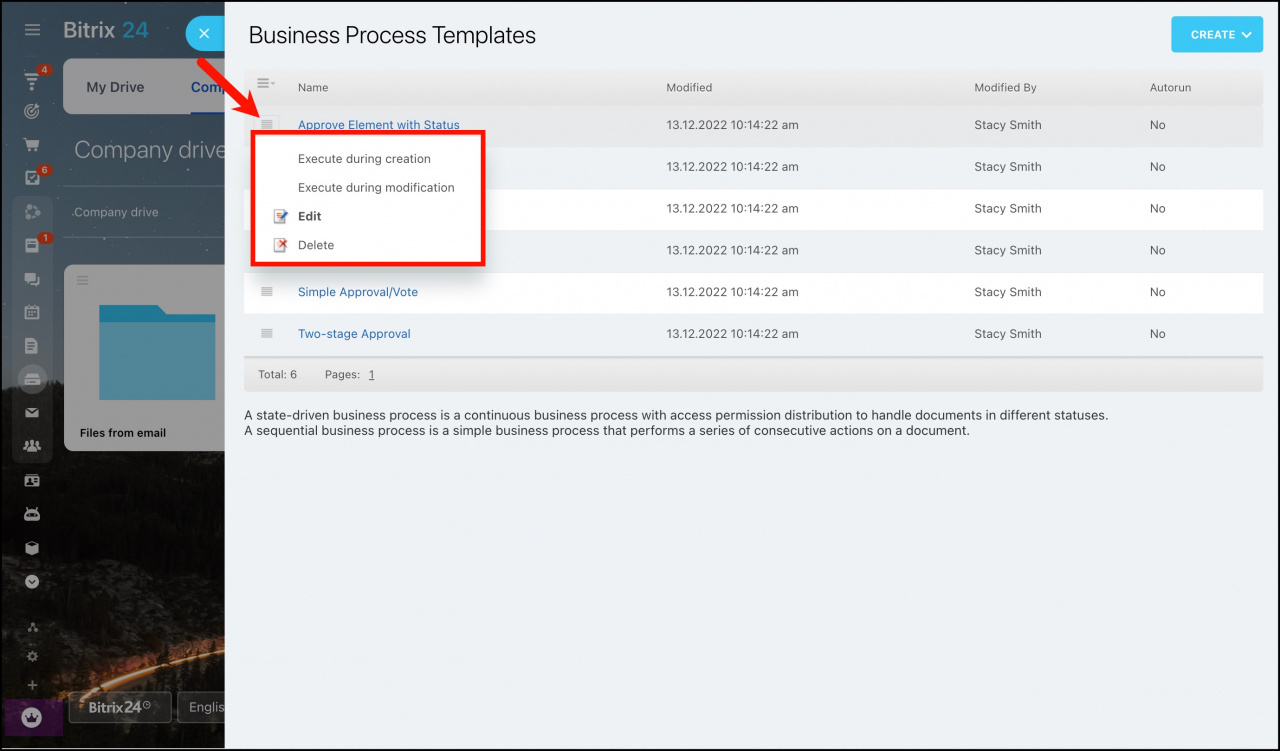 Execute during creation and Execute during modification - select the appropriate Autorun options for your business process. Therefore, the business process will run every time a new document is uploaded or an existing document is modified.
Edit - configure the business process template in workflow designer.
Delete - remove a selected business process template.
Recommended articles: