How to set a default number for outgoing calls?
Go to CRM > Add-ons > Telephony > Telephony Settings and set Default number for outgoing calls.
How many numbers can be connected for outgoing calls?
Only one number can be connected to one Bitrix24 account for the outgoing calls (we do not consider the possibility to connected more numbers currently).
What numbers can be connected for outgoing calls?
You can connect any numbers with area codes listed here.
Please note that you won't be able to connect:
Toll-free numbers;
Satellite networks numbers;
Numbers with IVR (voice menu).
How to set different outgoing calls numbers for different employees?
If you want to definite users to call clients from different phone numbers - the phone numbers for outgoing calls can be configured for your employees in Telephony > Telephony settings > Telephony users.
Select an employee > click Configure > specify a number for outgoing calls > click Save.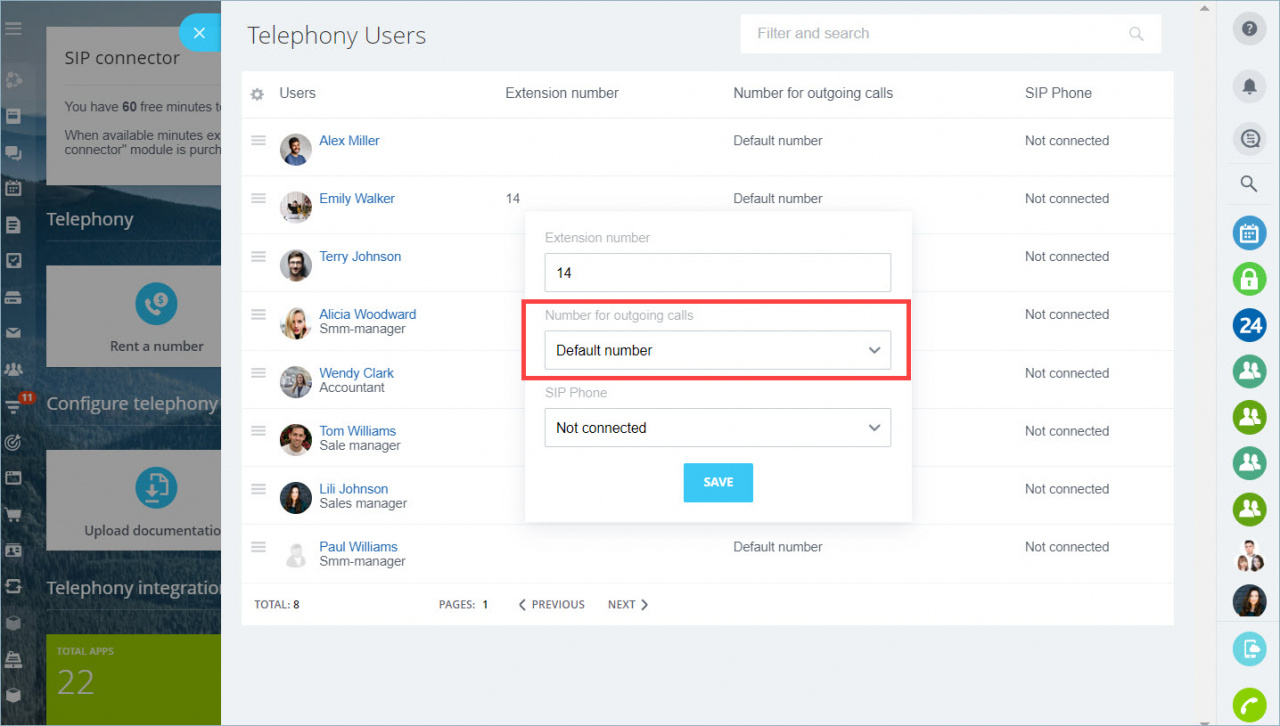 Relay number for outgoing calls activity limitation
Confirmed relay number will be active for 3 months only.
Such limitation is established because of security reasons, as there is no guarantee that this number will still belong to the user after a longer time period. After that, you can reconnect the same number or connect a new one.