Bitrix24 allows call interception for any telephony queue group user. If you use softphone in Bitrix24 Messenger, click the Intercept button when there is an incoming call. This call will be transferred to you.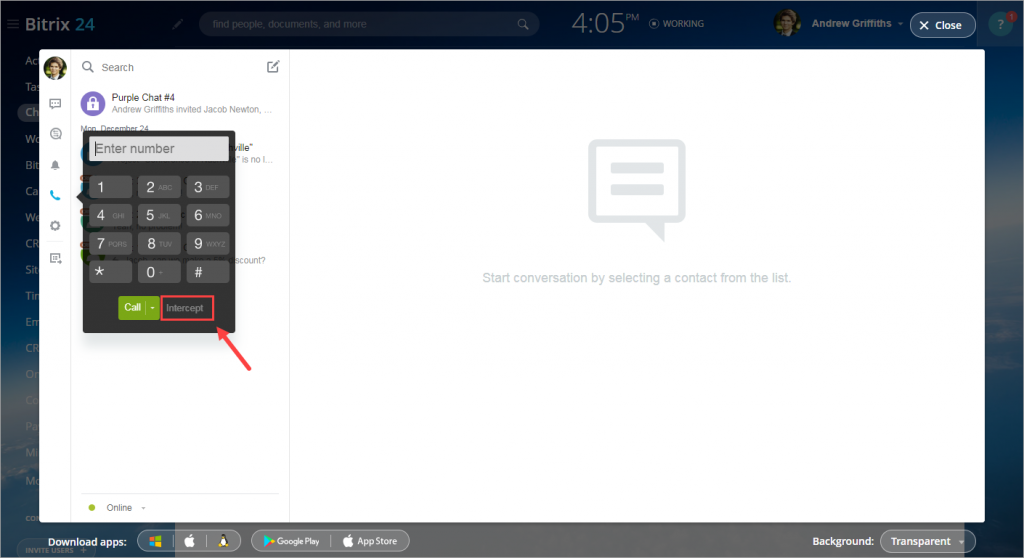 This feature is useful if your colleague is away, and he/she has an incoming call. Note that you need to know about this incoming call to use this feature (for example, hear the phone ringing).
Call interception option can be used by users added to the same telephony queue group.
To enable this option, click Telephony > Connection > Configure telephony > Queue groups > select a queue group > click Edit > Allow call interception in this queue group.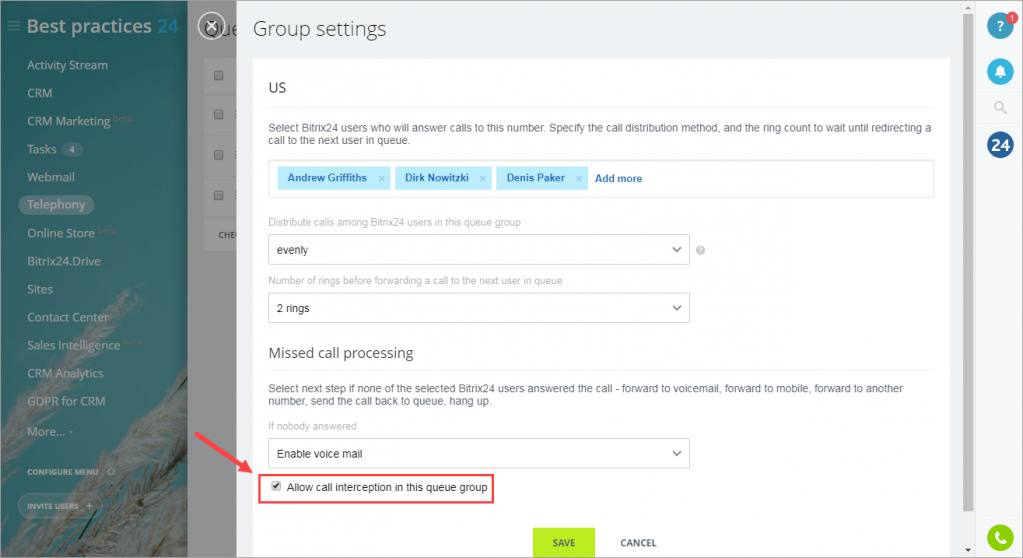 If you use a SIP phone, you can enter a special call interception dial code. By default, the intercept dial code is *11, but it can be changed in Telephony Settings.
Check if call interception option is available on your plan. You can find all the information about Bitrix24 plans on the
pricing page
.