General Telephony settings are located in the Telephony section > Configure telephony > Telephony settings.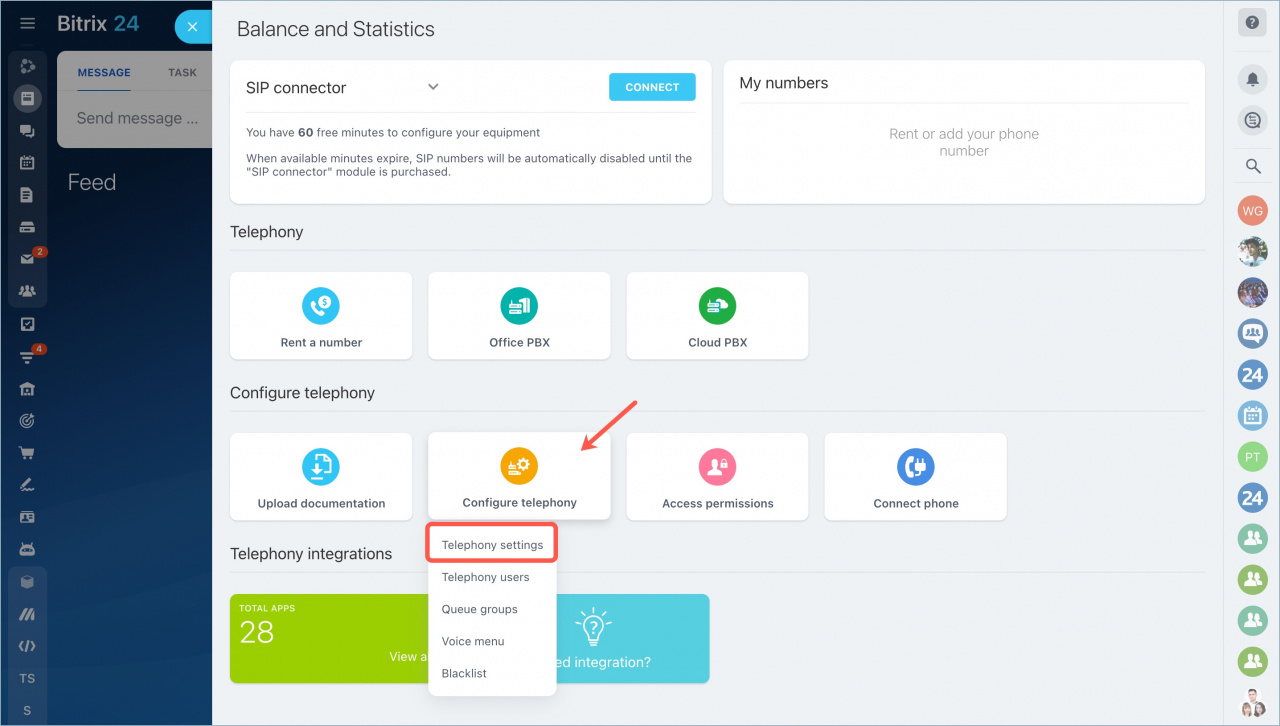 By default, only Bitrix24 administrators can configure telephony. If you want the other users to have access to the telephony configuration section, you can configure
Bitrix24 Telephony Access Permissions
.
Configure default numbers
Here you need to specify your default number for outgoing calls. Your counterpart will see this number when you call them using Bitrix24.
By default, this number will be used by all telephony users. But you can specify different numbers for different employees in Telephony Users section.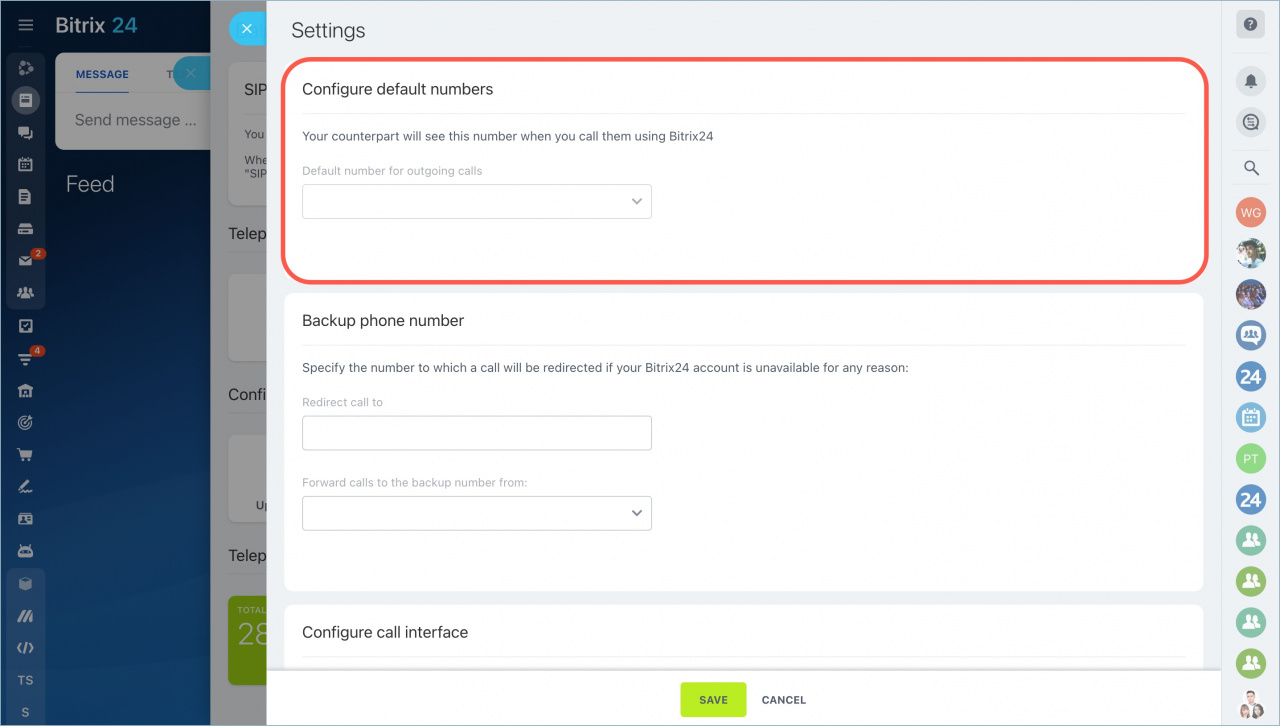 Backup phone number
Specify the number to which a call will be redirected if your Bitrix24 account is unavailable for any reason. Also, you need to select the telephony connection option for which this call forwarding option will be used.
When a call is redirected to the backup phone number, you get charged according to the outgoing calls price list for the selected telephony connection option.
Use the phone number that is not connected to your Bitrix24 as a backup phone number.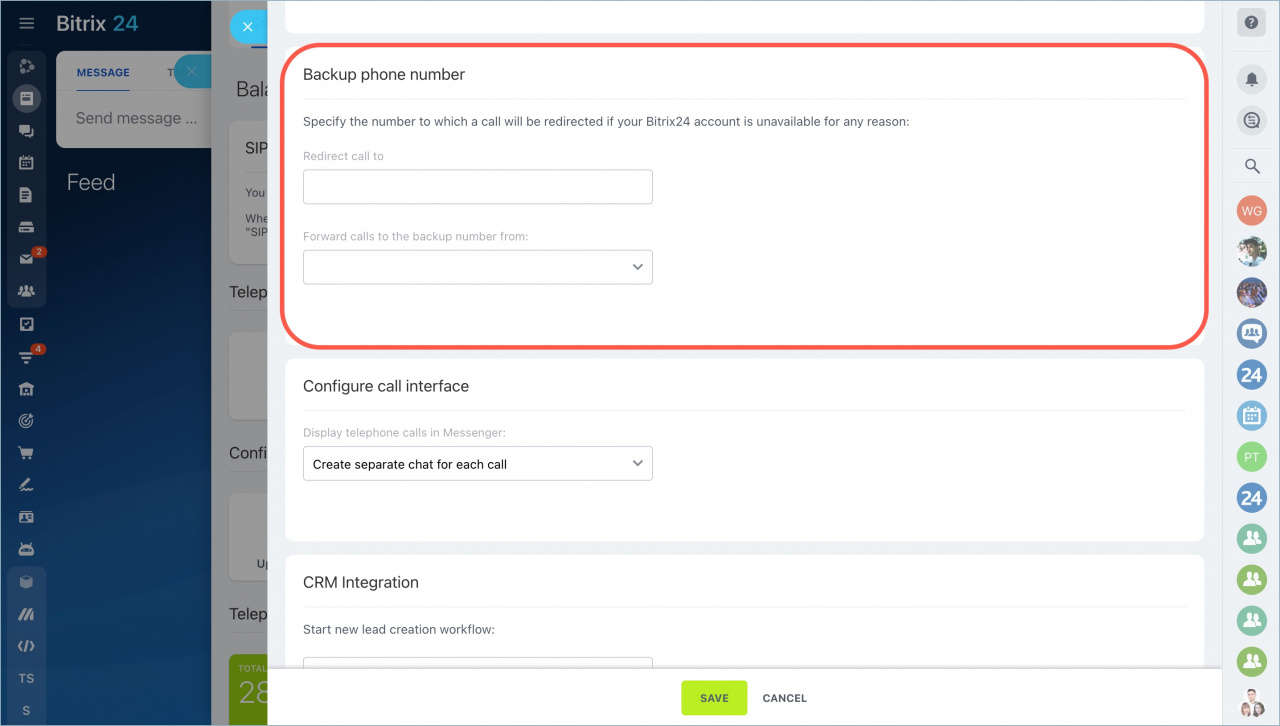 Configure call interface
Choose how to display telephone calls in Bitrix24 Messenger.
You can select:
Create separate chat for each call
Create single chat for all calls
Do not display telephone calls in Messenger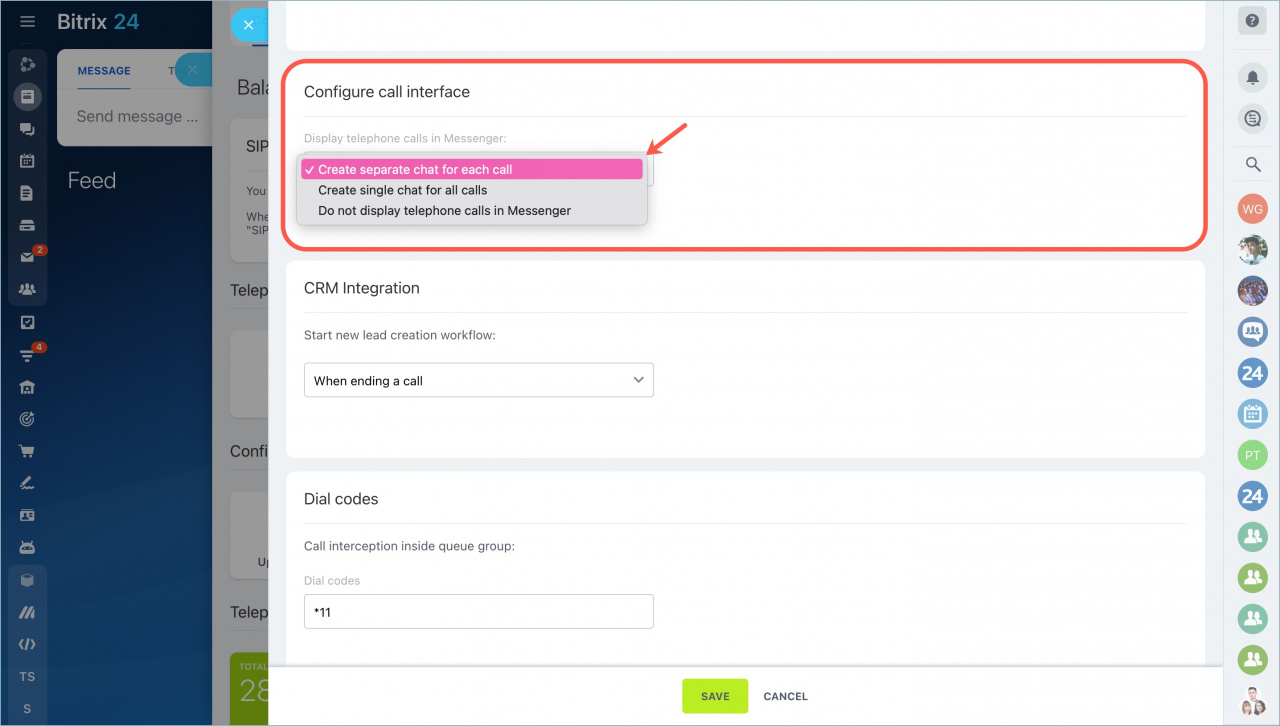 CRM Integration
Set when to start new lead creation workflow - when receiving or ending a call.
If you select When receiving a call option, the responsible person will be the one who answers the call.
If you select When ending a call option, the responsible person will be the one who is the last person talking to a customer.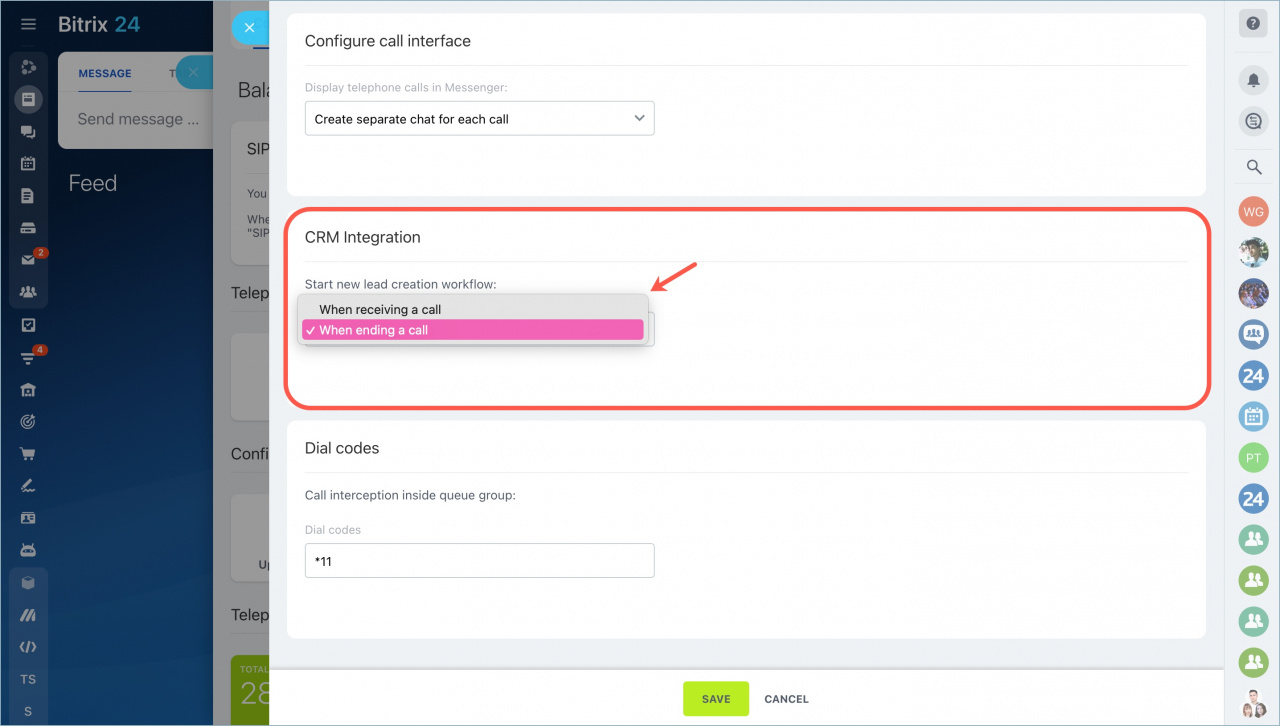 Dial codes
Configure Call interception inside queue group code. Entering the code allows you to intercept an unanswered call that is currently routed to another telephony user. Please note that users can't intercept calls outside their queue group.