Configure extension numbers for your employees. Your clients will be able to call a specific employee by dialing the employee's extension. Also, it enables call forwarding from one employee to the other.
How to configure extension numbers
There are two ways to assign an extension number for an employee:
Go to CRM > Add-ons > Telephony > Connection > Configure telephony > Telephony users.

Select an employee > click the actions menu button > Configure. Then specify the extension number in the pop-up window.
An extension number cannot contain more than four digits.
Group extension number
You can specify a number for the group of telephony users. This number can be used to forward an incoming call after the greeting tune and in IVR using the extension number or for a call within Bitrix24.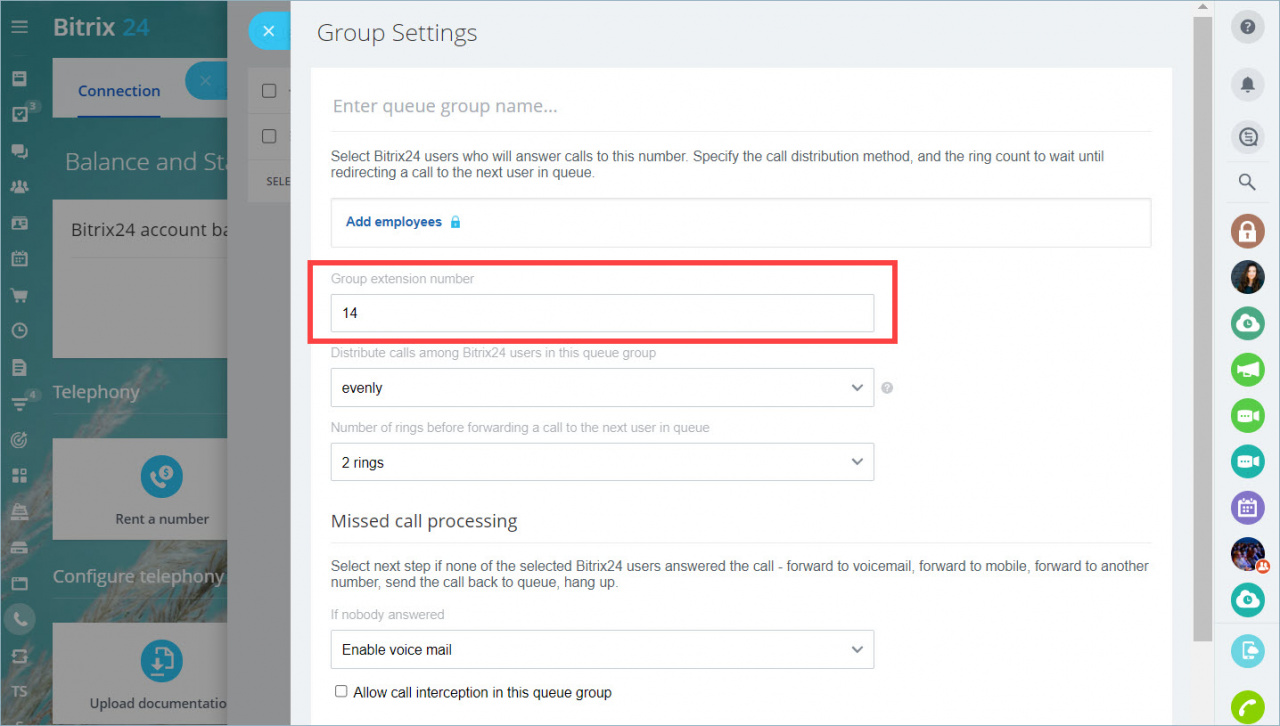 SIP Phones
If the employee uses a SIP phone, you need to select Connected in the SIP Phone section when configuring the extension number in Bitrix24. Also, use the data provided in this section for phone configuration. The password can be edited.
When the employee is dismissed, the SIP phone will be disconnected from this user, and the specified extension number will be inactive. You can use this extension number for another user. Calls won't be forwarded to this number.
External calls to extension numbers
You need to configure Hold music: Greeting to process extension numbers correctly.
If the IVR is enabled, an extension is processed before processing the action buttons of the voice menu.
Direct incoming call with an extension number to an employee is not supported in Bitrix24. You can enter an extension number only after the greeting tune or in the IVR menu.
To call a specific employee, your client needs to dial the phone number > dial ; or # > employee's extension.
You can save the client's contact phone number in the CRM card with an extension number. The extension is separated by ; or #. A call from CRM to an extension number is supported in Bitrix24.
Internal calls and call forwarding
There are two ways your Bitrix24 employees can call each other using Bitrix24 tools:
Via Bitrix24 Messenger, Desktop and Mobile app using WebRTC technology.
By dialing the extension number.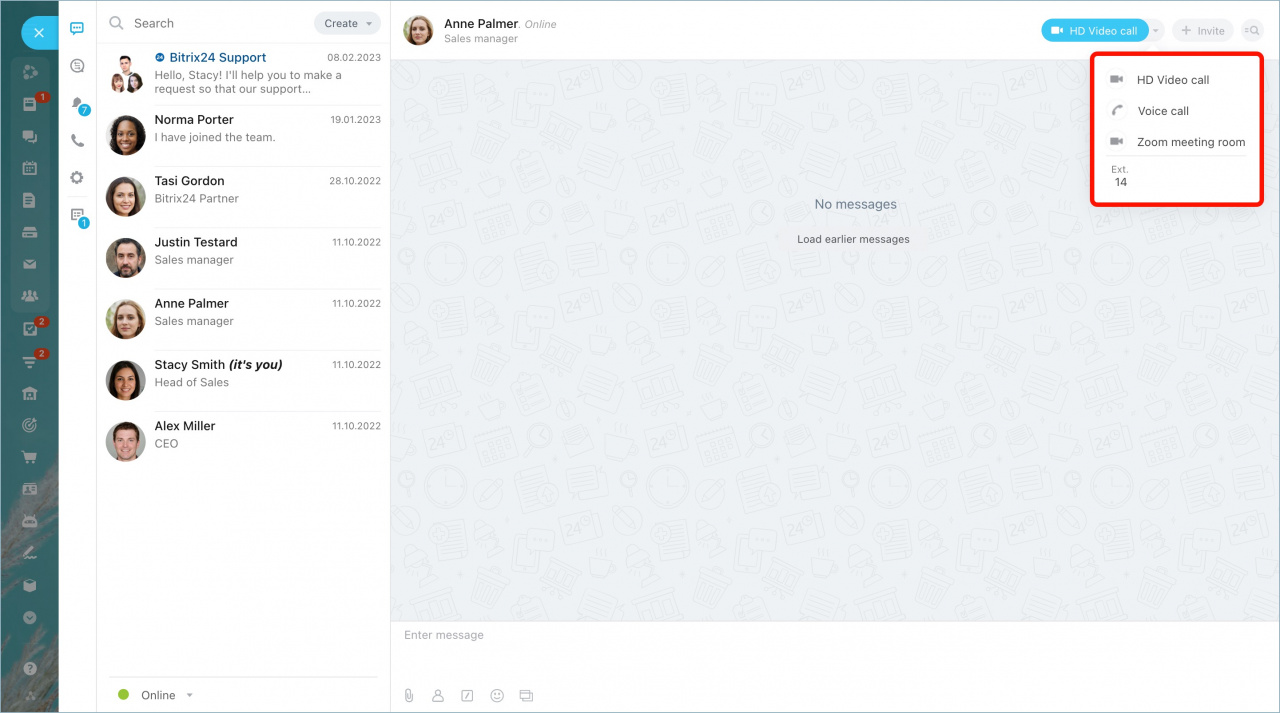 Clients will be able to call a specific employee, or the call can be forwarded to this employee if the user has an extension number specified and the Extension number processing option is enabled for this number in the Inbound call routing section.
Important! Internal calls are not recorded and are free of charge.