You can configure extension numbers for your employees. Your clients will be able to call a specific employee by dialing the employee's extension. In the CRM element form, you can also fill in the field with the client's phone number with the extension number and call the client directly.
Employee's extension number
You can specify the employee's extension number in the employee's profile.
You can also go to the Telephony section > Configure telephony > Telephony users > select a user > click the hamburger button > Configure > specify the extension number.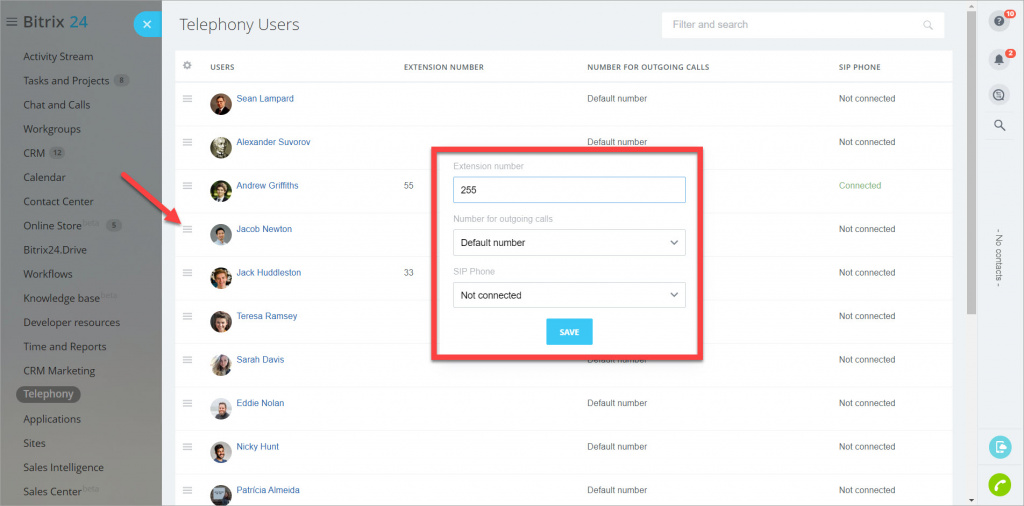 An extension number cannot contain more than four digits (XXXX).
Don't forget to enable the Extension number processing option in the Inbound call routing section of the number settings.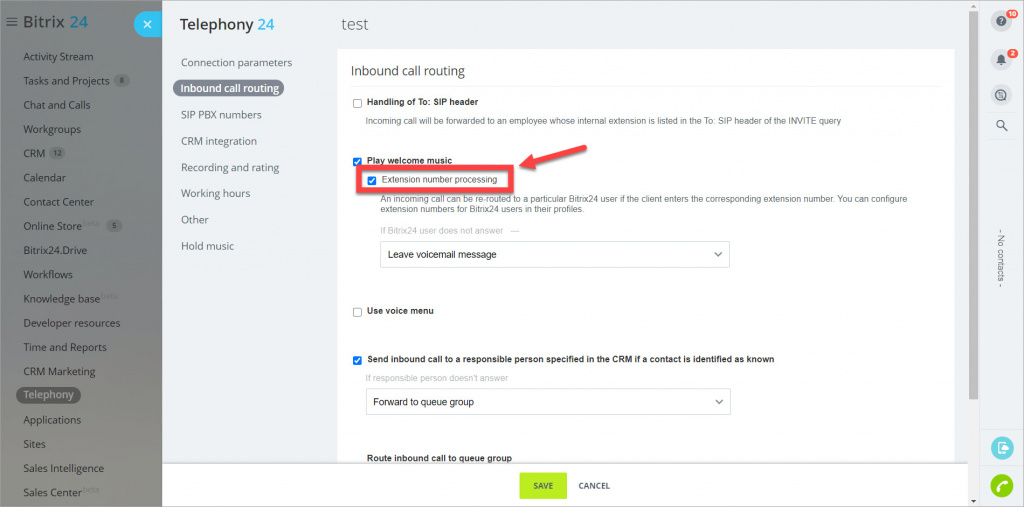 After listening to the welcome music, the client can dial the extension number he/she knows.
To call to a specific employee, your client needs to dial the phone number > dial ; or # (depending on the phone type your client uses) > employee's extension.
We don't guarantee an error-free direct call to a Bitrix24 employee if the extension number is separated from the main number by the , symbol (comma).
Client's extension number
You can save the phone the client's phone number in the CRM element form along with an extension number. To do that, enter the ; (semicolon) symbol after the client's phone number > specify the extension number.
An outgoing call to such a number is also supported by the Bitrix24 Telephony.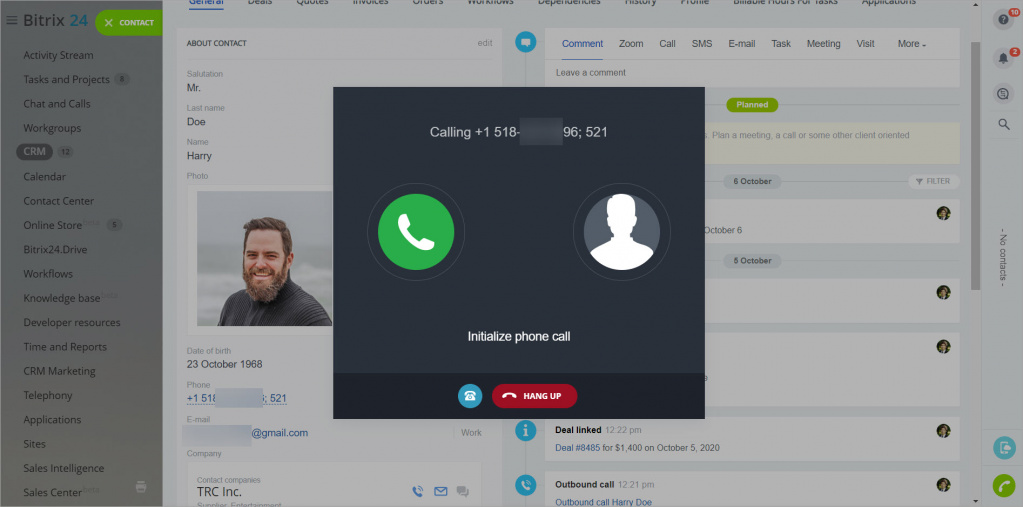 Recommended articles: