You can find the list of all employees in the Company section on the Employees page. Here you can find basic information about employees: name, contacts, position. If you click on the employee's photo, the personal profile will be opened.
You can also see information about dismissed employees or invite new users to the account.
Read more information in the articles: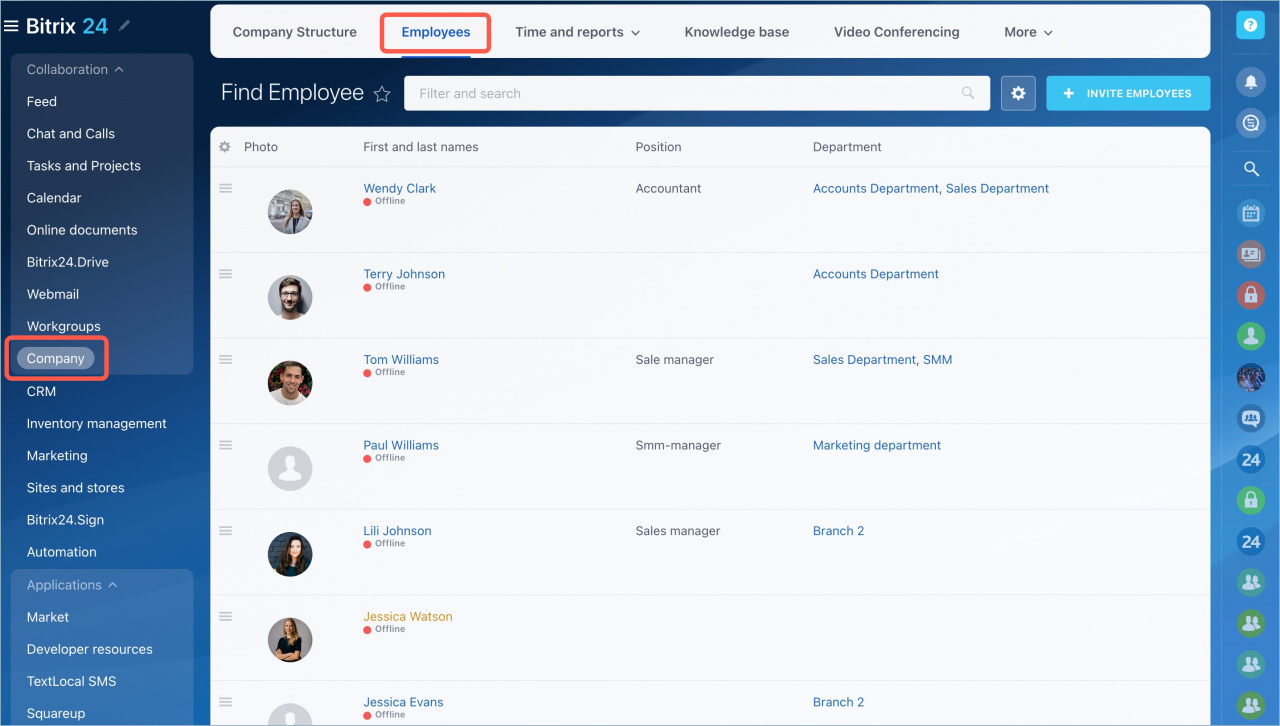 Configure the list of employees
Only important information can be displayed in the list of employees. To customize the list, click the gear icon in the upper left corner.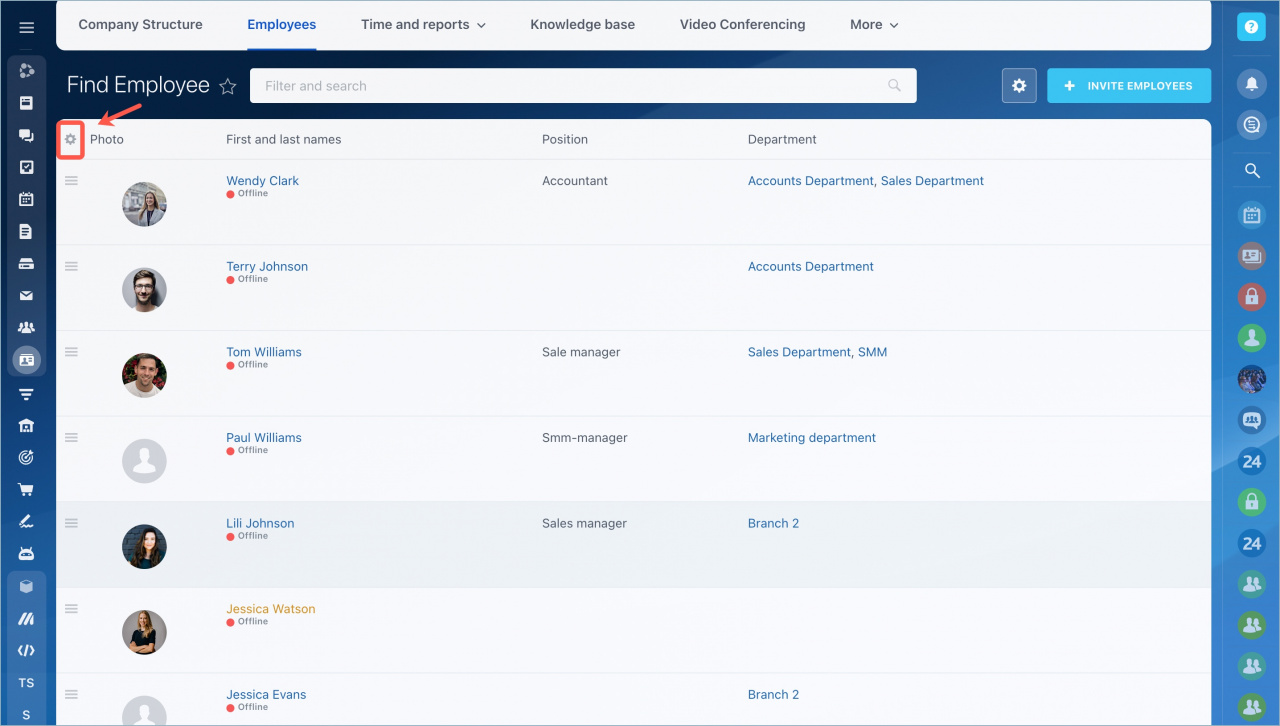 Select the fields you want to add and click Apply.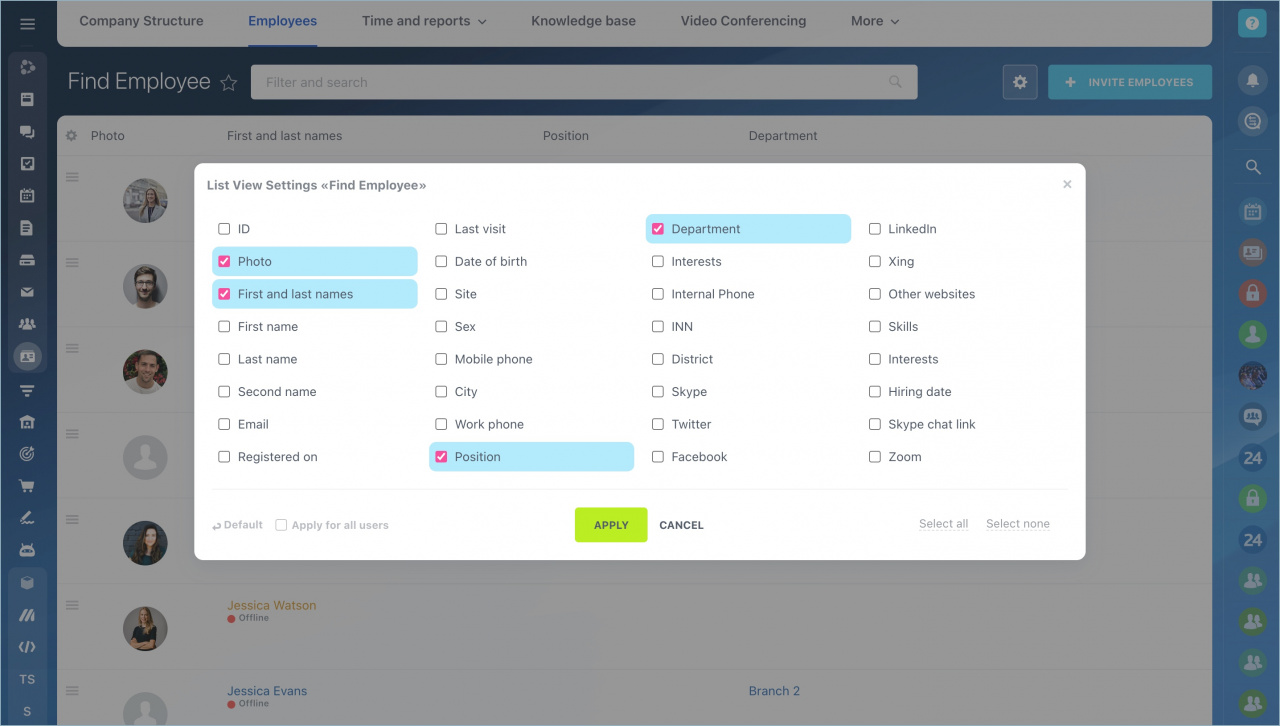 If you want to swap columns, click on the name and move the column to the desired place.
How to use filter
Using a filter, you can quickly find the employees by the specified parameters:
Company shows current employees.


Invited shows users who have already received an invitation to the account, but have not accepted it yet.


Dismissed shows employees who have been deleted from the account.


Extranet shows invited and active extranet users. This filter appears when you invite at least one extranet user to the account.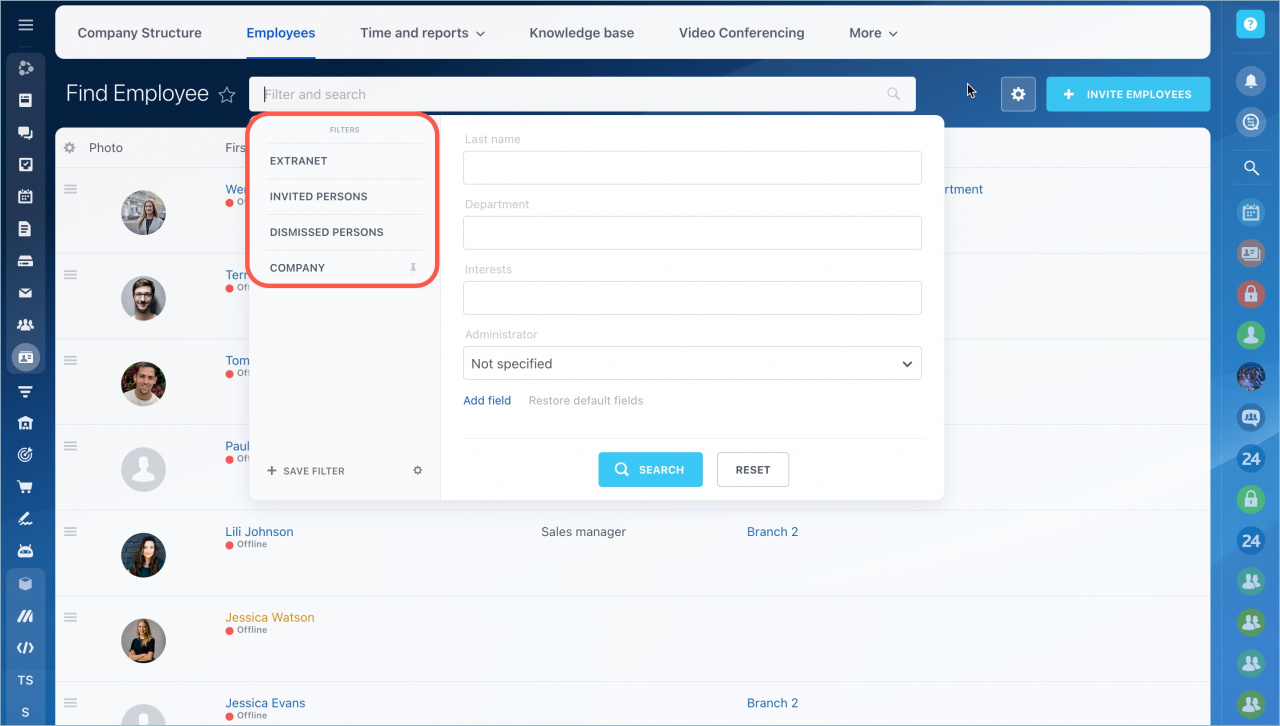 If you don't find the necessary field in the filter, click Add Field and select any from the list.
The filter works on system and custom fields from the employee's profile.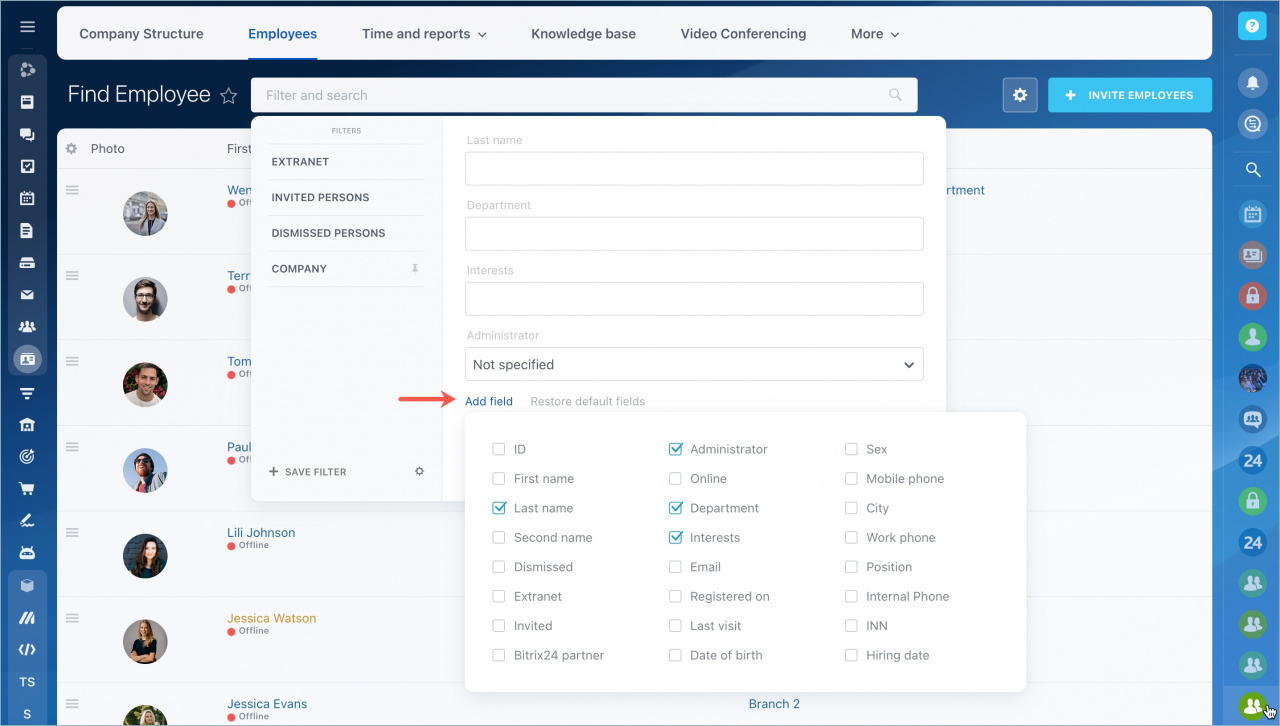 You can save the filter you have created.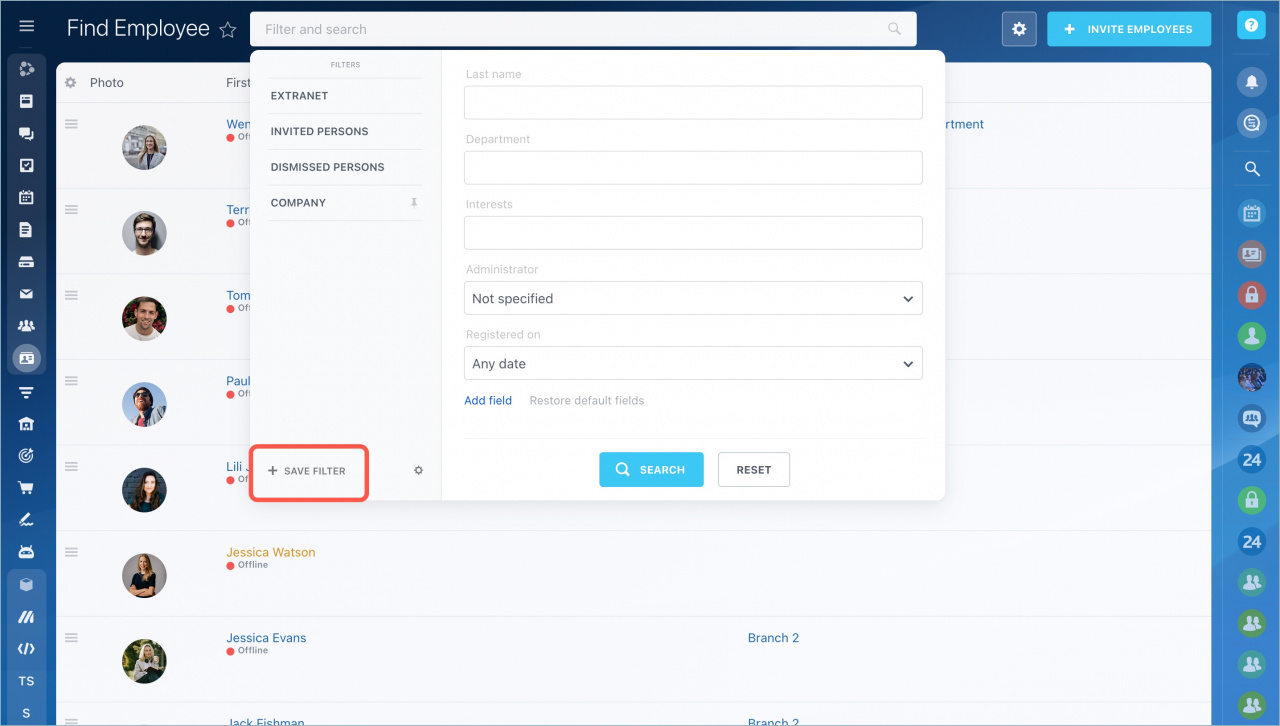 Export and synchronize the list of employees
You can export the list of employees. Click on the gear button and select Export to Microsoft Excel.
The export file will contain all the data from the list of employees. If you need to export specific employees or data, first configure the filter and the list, and then export information.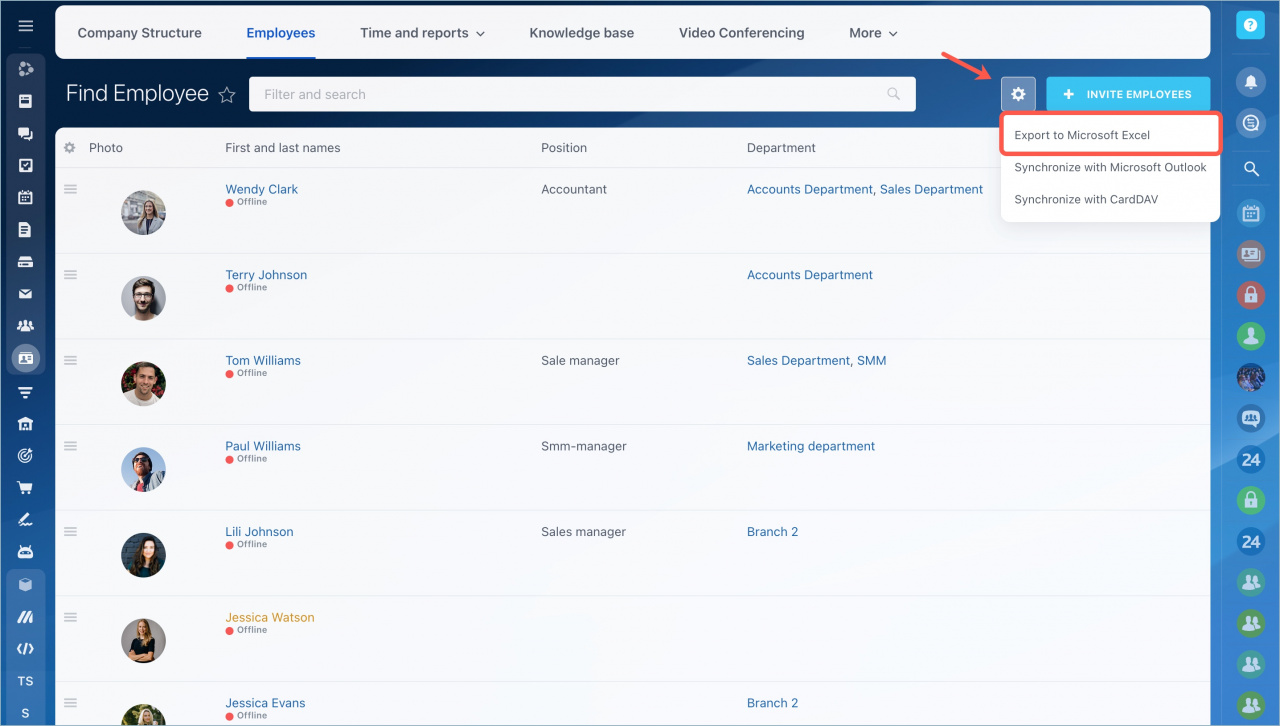 You can synchronize the list with Microsoft Outlook, your mobile phone and any device that supports CardDAV.
Read more information in the articles: