We've made it easier to search and organize your CRM records by introducing new customizable grid: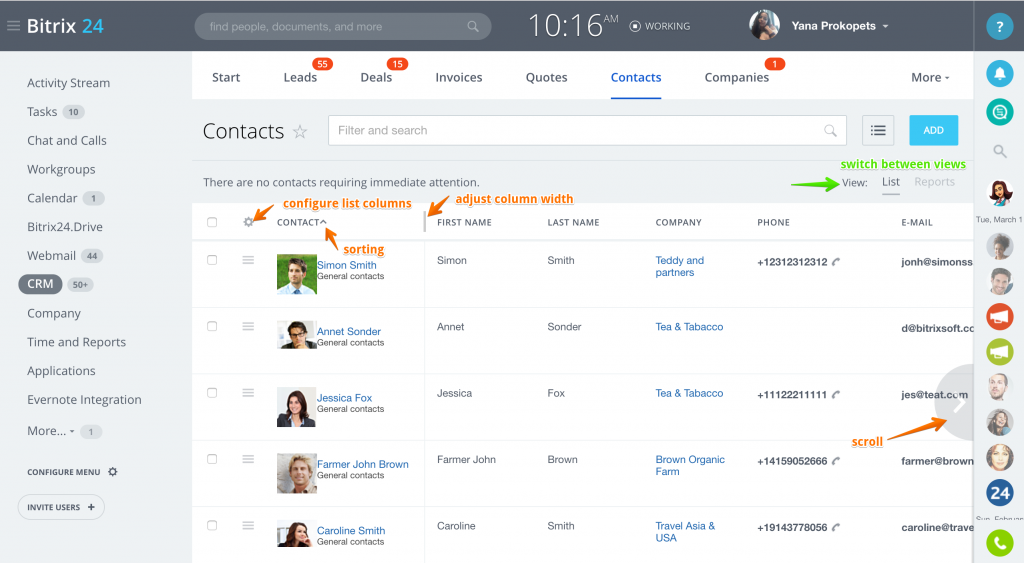 You can change column sorting, adjust column width, scroll the list to the right, and, most important, configure list columns (settings gear). Choose columns you would like too see in the list & click "Apply".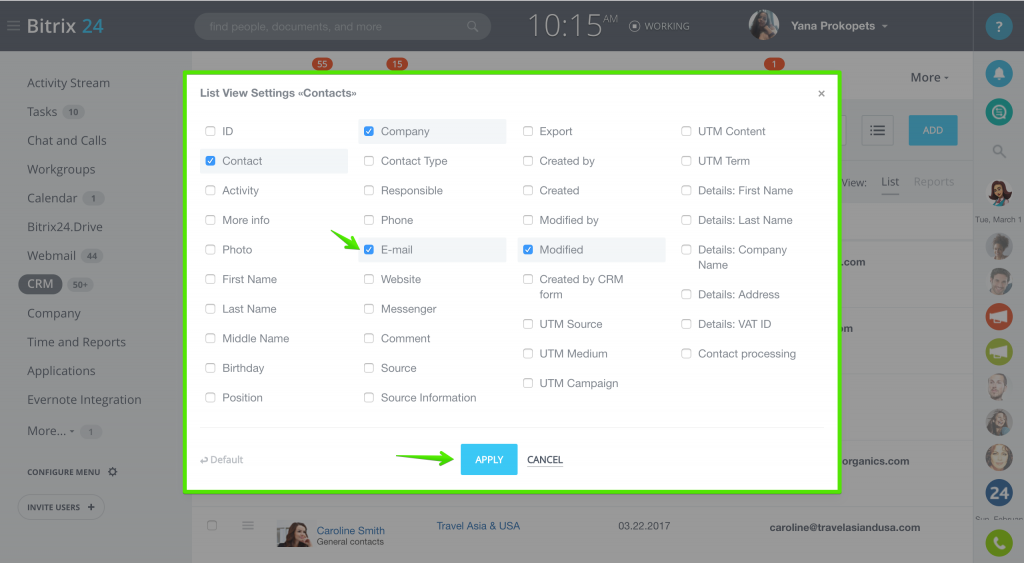 To switch between views use "List", "Reports" or "Kanban" tabs (Kanban is currently available for leads, deals, quotes & invoices).
If you prefer to work with CRM records boards, Kanban view is available for
leads
&
deals
.