In Bitrix24 several users can edit the same file simultaneously. This option is available for Company Drive files & Workgroup files.
Bitrix24 account users may have different access to the file you need to collaborate together on. In this case the user with Full Access (e.g. file owner) can use
Access Permissions
option in the file menu to share this file with other users.
When file is opened in the cloud & you are working on it at the same time as other people, the editor name will be shown next to the line they're editing at the moment. The names will be taken from the integrated online service that the user has chosen to edit the file -
Google Docs
or
MS Office Online
. For example, the pink
Anonymous Liger
below shows the colleague who is working on the document together with you.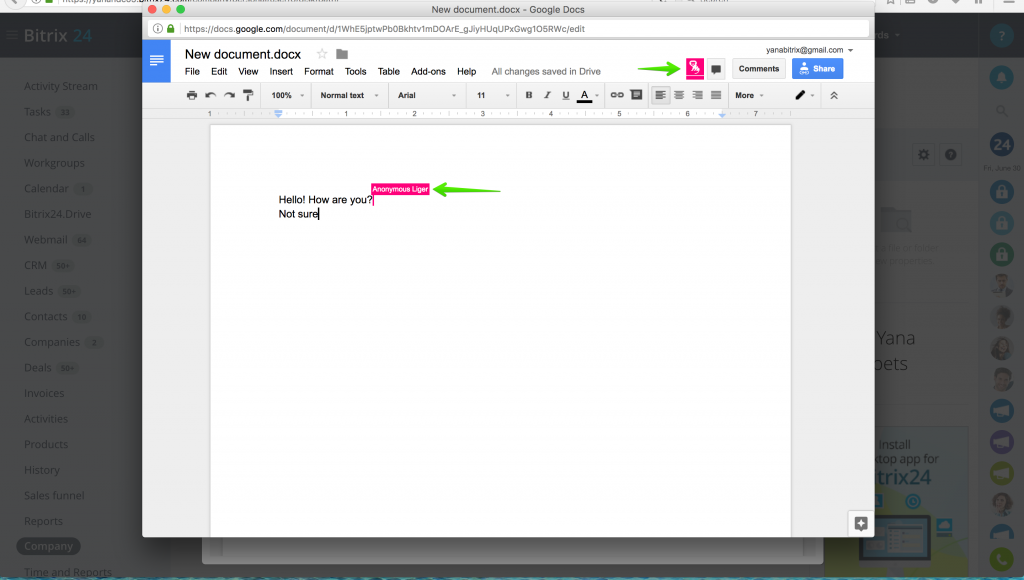 In case you don't want to allow several users to edit the same file, you can enable
Allow Document Locking
option under
Settings > Account Settings
.
Check if this tool is available on your plan. You can find all the information about Bitrix24 plans on the
pricing page
.
After option is allowed by main account settings, you can apply it to selected files: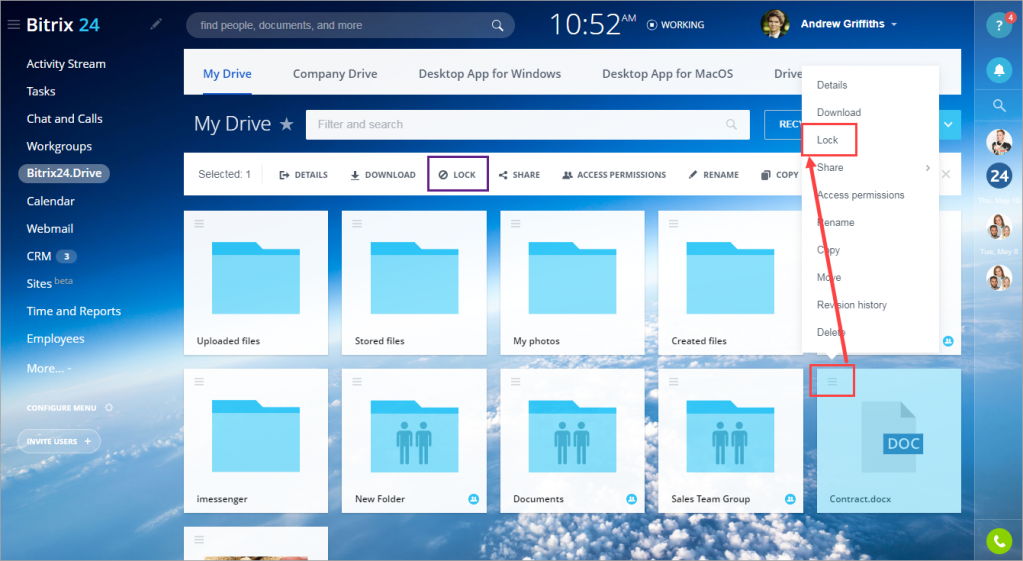 Locked Document Collaboration for files you have been given Access to or shared with
In case the file owner has given you access to the file via
Access Permissions
option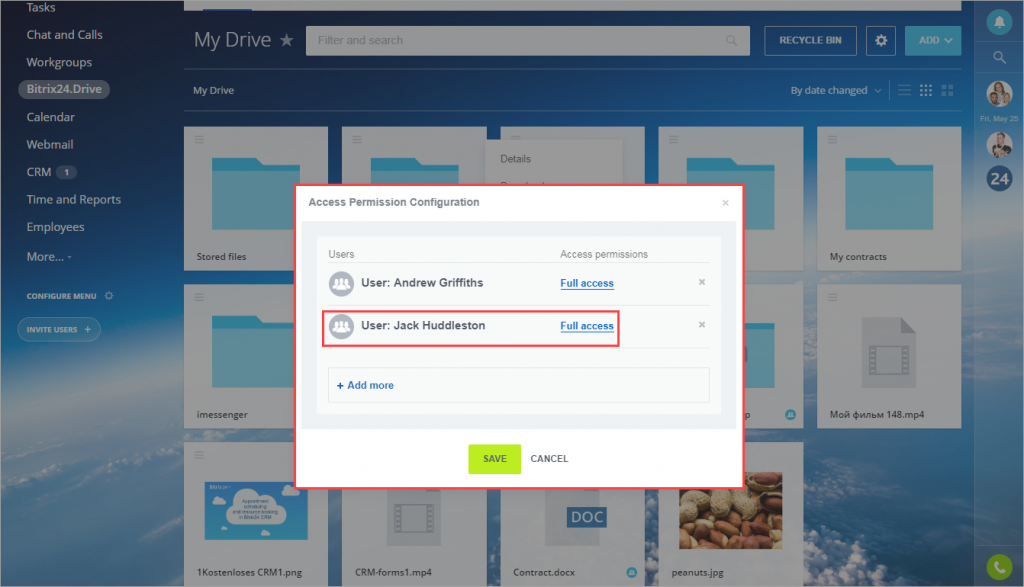 you won't see the file in your My Drive & will need to go to the owner's
Profile Page > Drive
to find the file. It will be shown with
Locked icon: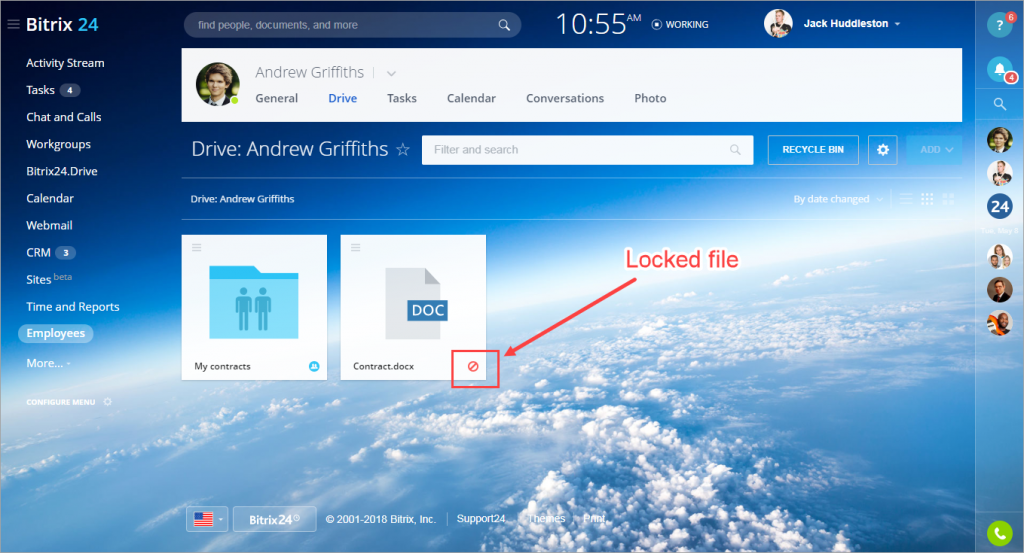 The document lock will not allow you to edit the file in this case (edit option shown deactivated), only view:
Unlock files for editing
After the modifications to the file has been made, you can unlock the file for further editing. The file versions will be available form
Revision History
section where you can see who & when has edited the file &, most important, restore previous versions of files.