You can receive Bitrix24 notifications to website and desktop apps by default. Also, you can get Bitrix24 mobile app push notifications.
Note that email notifications are disabled by default, but you can always enable them.
Please note that email notifications are not sent immediately, they are sent in 10-15 minutes and only when the user has not viewed the notification. If the user in the browser or desktop application has read the notifications, they are not sent to the mail.
Enable email notifications
There are two ways to enable email notifications:


You can configure email notifications for particular options & tools using Advanced mode.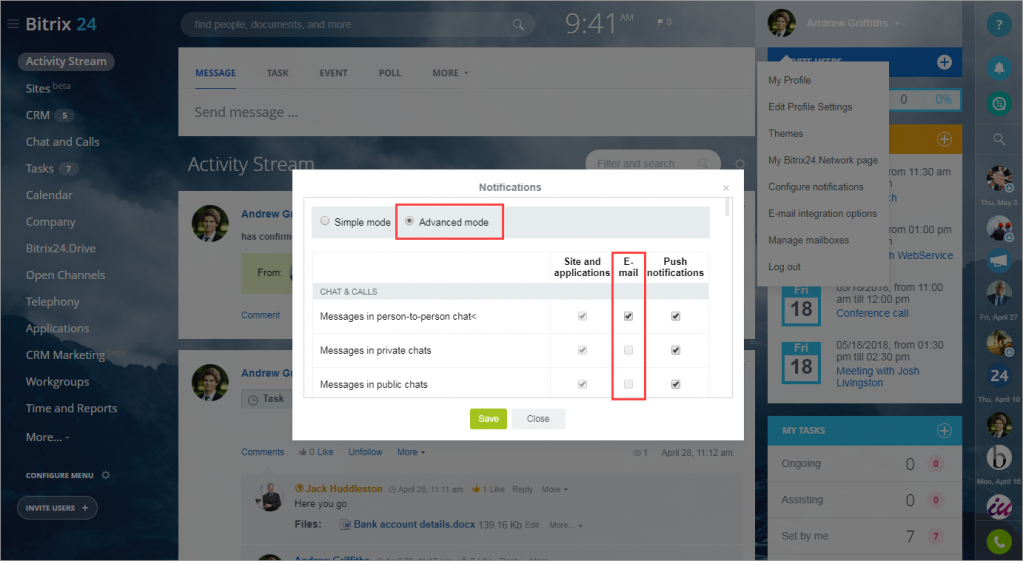 Telephony and Drive notifications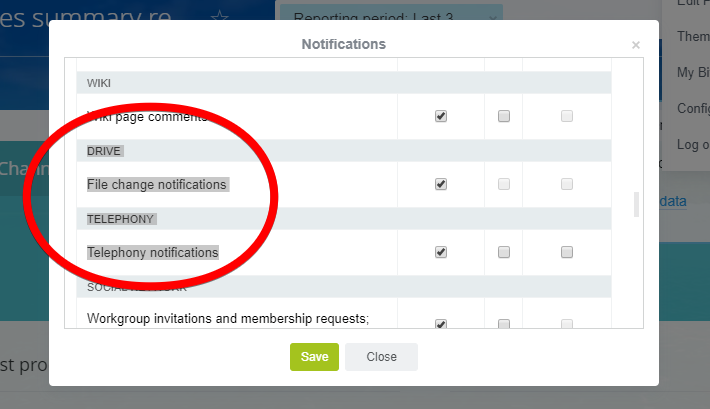 Enable Drive Notifications to receive notifications if any file in shared folders connected to your Drive is changed by any other user.
Enable Telephony Notifications to receive notifications if:
telephony balance is low
the phone number was disconnected due to failure to pay
you don't have enough telephony credits to pay for renting a phone number
the phone number was disconnected or will be disconnected soon
Notifications templates are built-in to the system and cannot be customized by a user.