When working with large amounts of information in the CRM, it is important to quickly find and filter the necessary elements.
In this article you will learn:
Start typing a query in the search bar and the filtered data will immediately appear on your screen.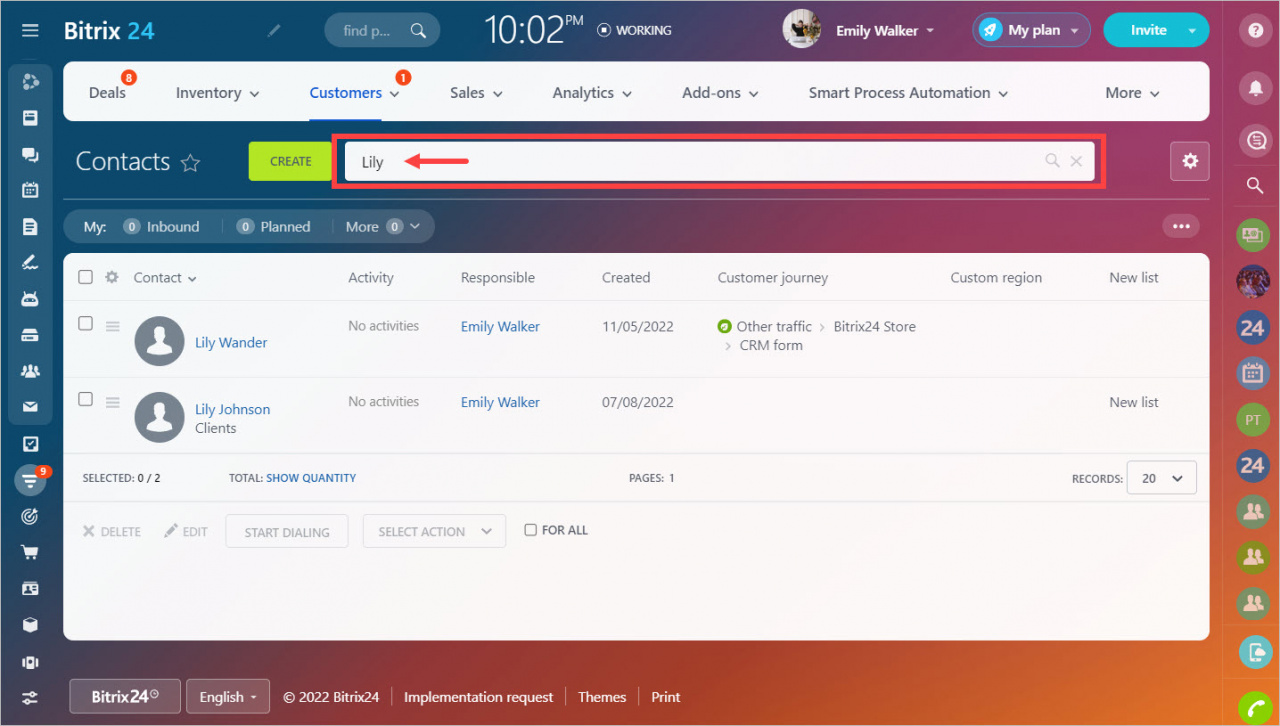 How to find an item by phone number
If we enter numbers in the search bar, the CRM will find items by phone number, even if the numbers are separated by spaces, brackets and hyphens.
For a correct search, it is desirable to enter at least three digits.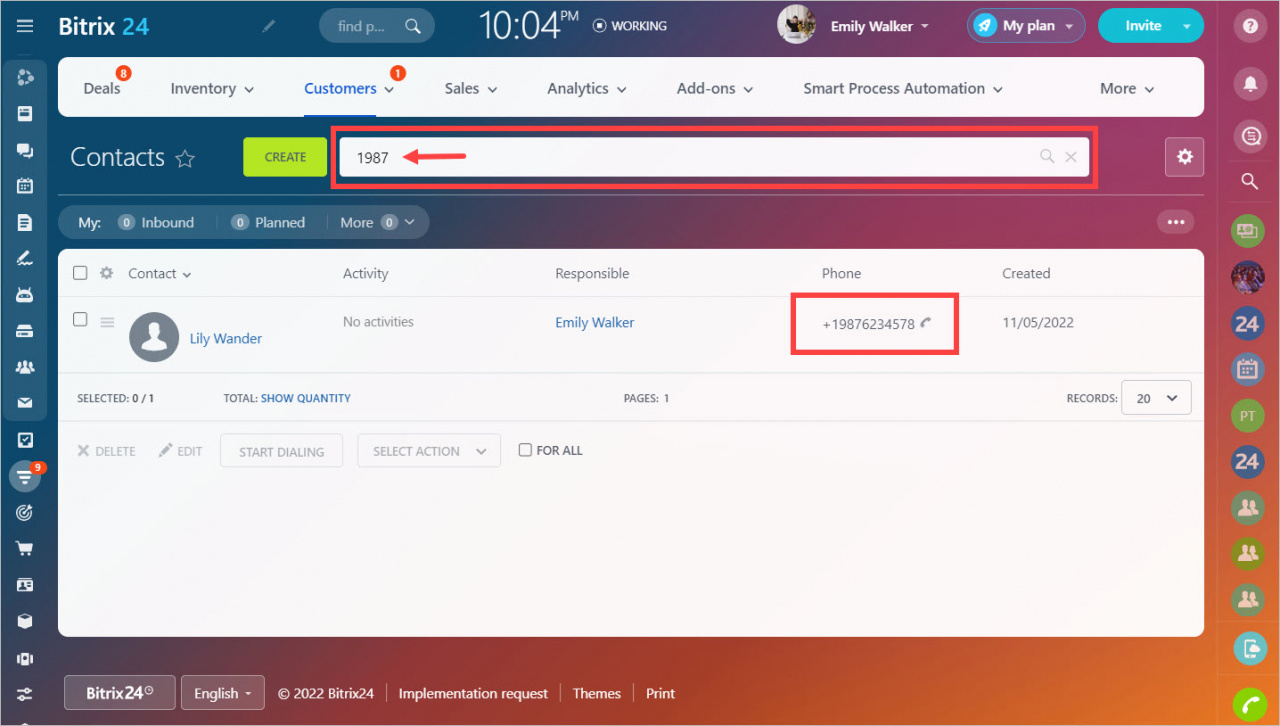 How to find contacts without a phone number
How to find an item by name and email
If we enter letters in the search bar, the filter will search for items by first name, last name, or person in charge name. The search also takes into account email addresses.
You can enter any number of letters, but the filter will look for them at the beginning of the word or as a separate word.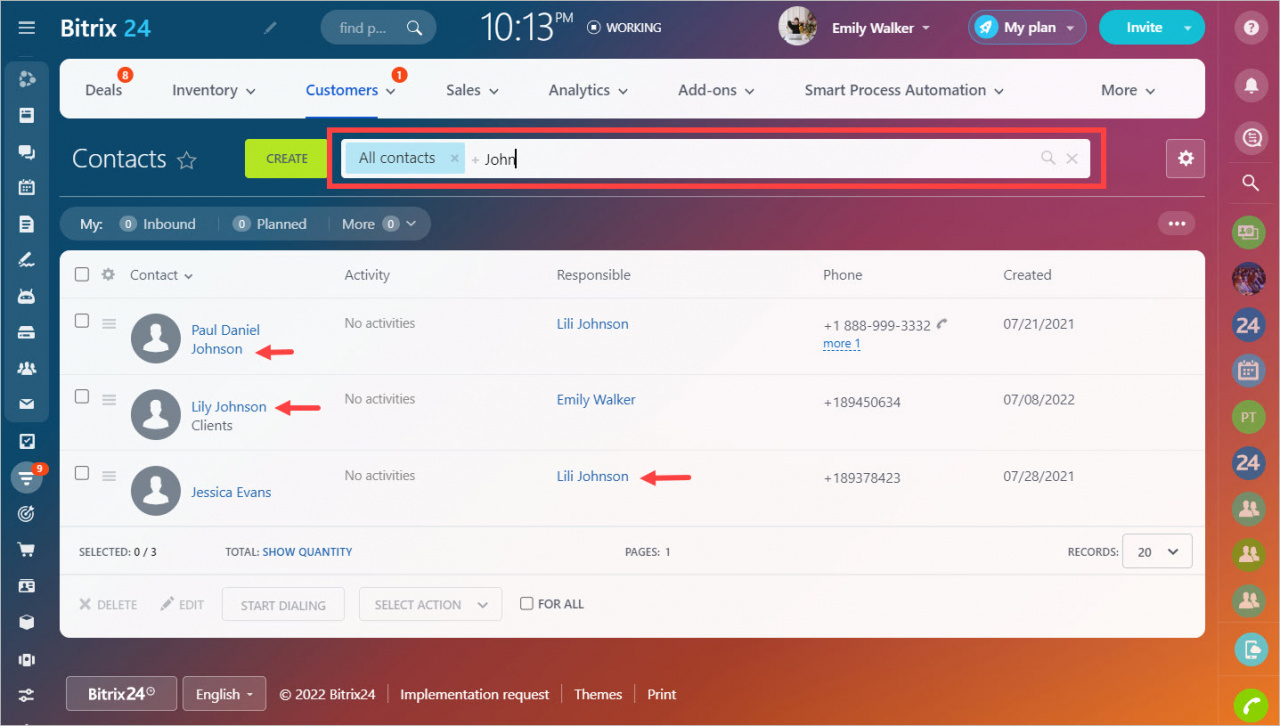 How the filter works
Filter is a more flexible option for searching by specific fields.
If you didn't specify field values, an empty default filter will show all items.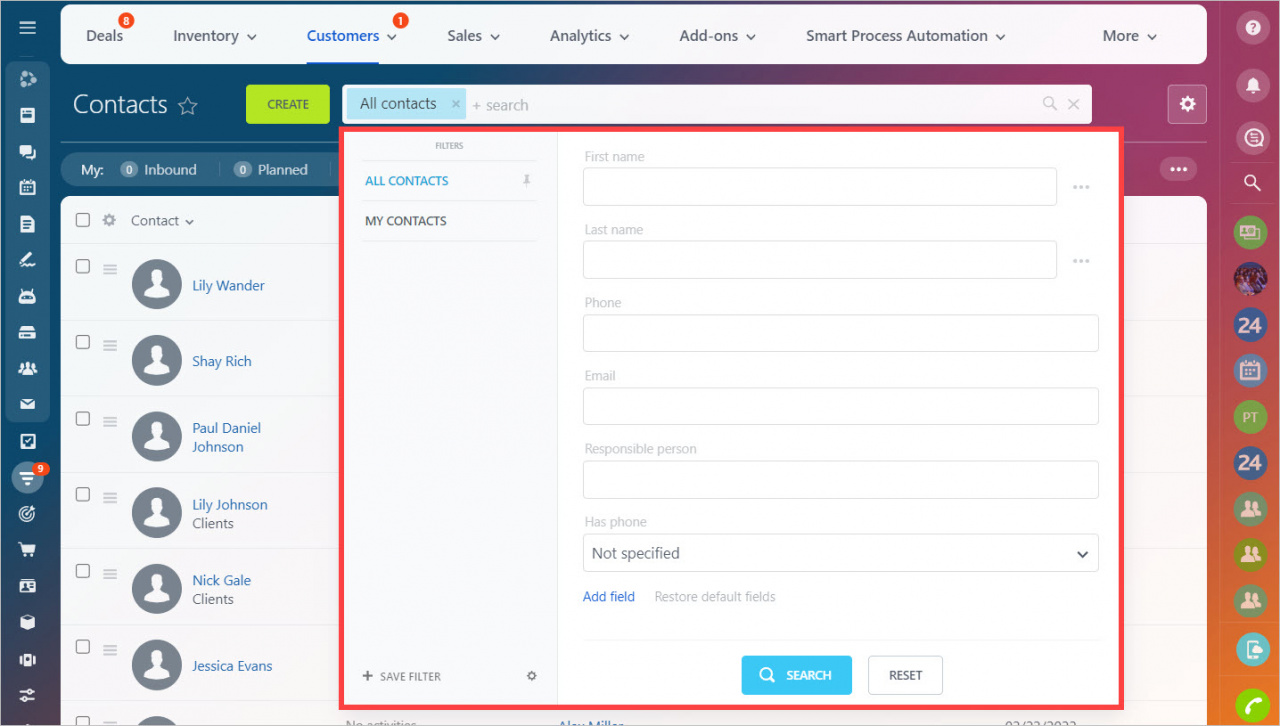 The filter will find items even by a fragment of the value.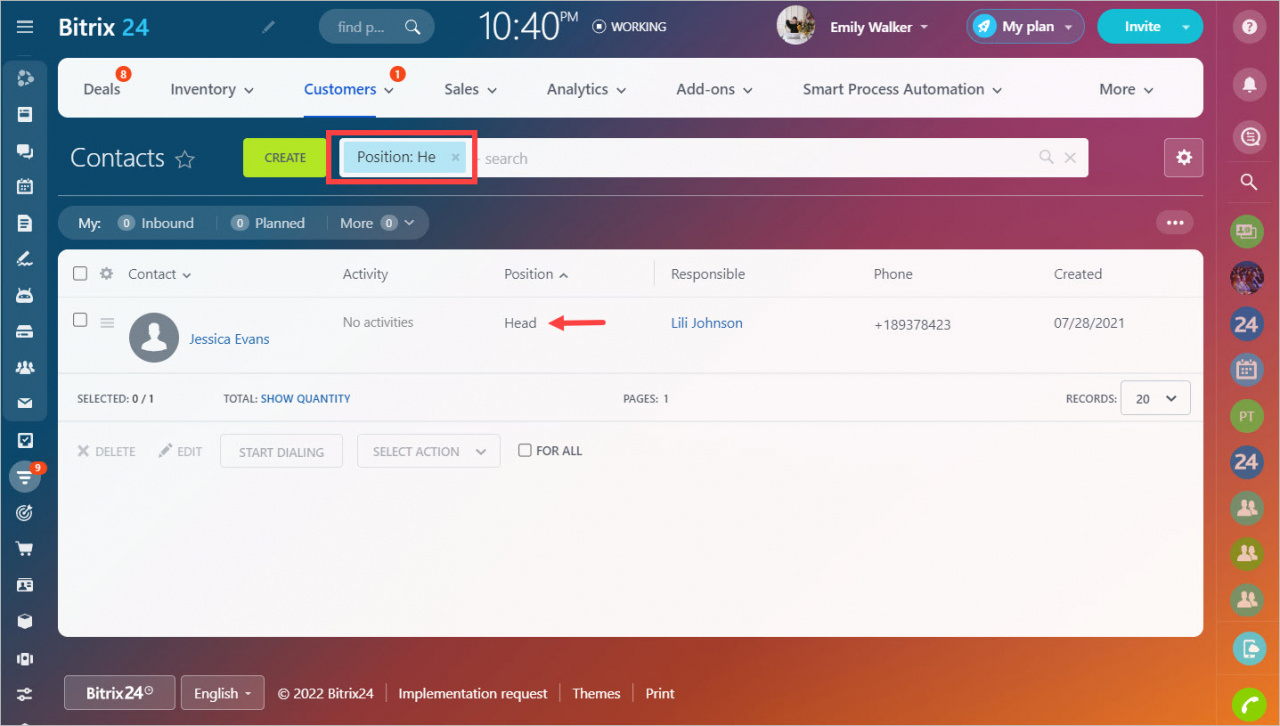 How to find items with an empty field
In Bitrix24, it is possible to filter items with filled or unfilled fields.
Let's say you decided to put the database in order and want to find all customers who do not fill out the last name field.
The option works for all field types except files, lists, resource booking and various links.
The fields have a menu on the right. Click it and select the appropriate value.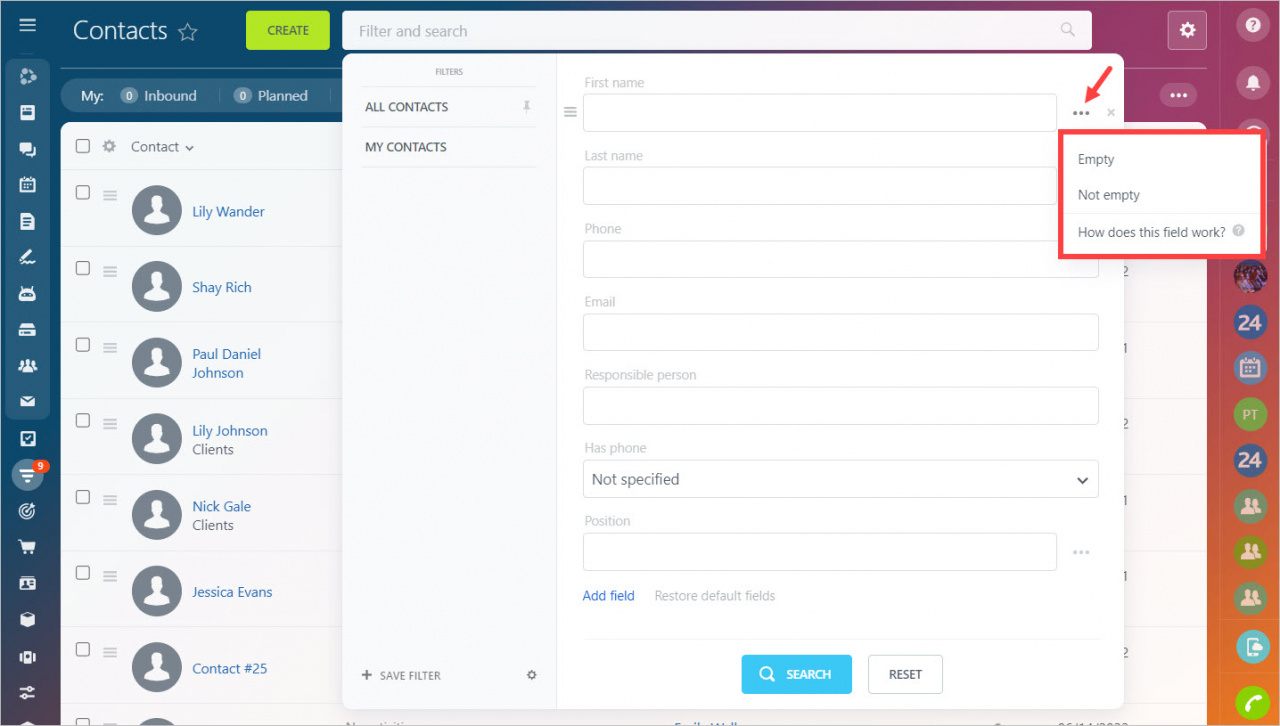 After selecting one of the values, the CRM will give the search result.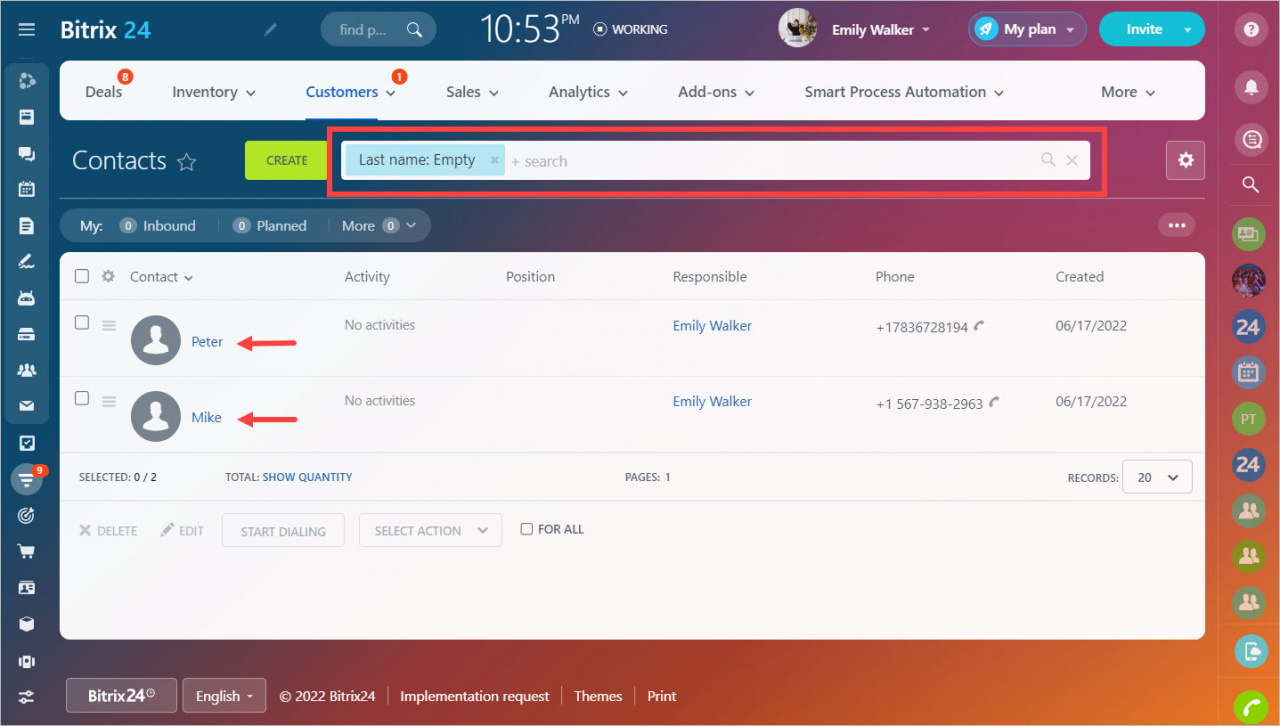 How to use fields from contacts and companies in the deal filter
Deals can be filtered by fields from related companies and contacts. This feature is useful if you want to find deals with companies in a certain field of activity or with contacts created by a specific employee.
To select fields from contacts and companies, click Add field in the Deals filter. At the top of the window, you will see three buttons that enable and disable fields from CRM elements. Check the items you need, and then select the fields you want to add to the filter.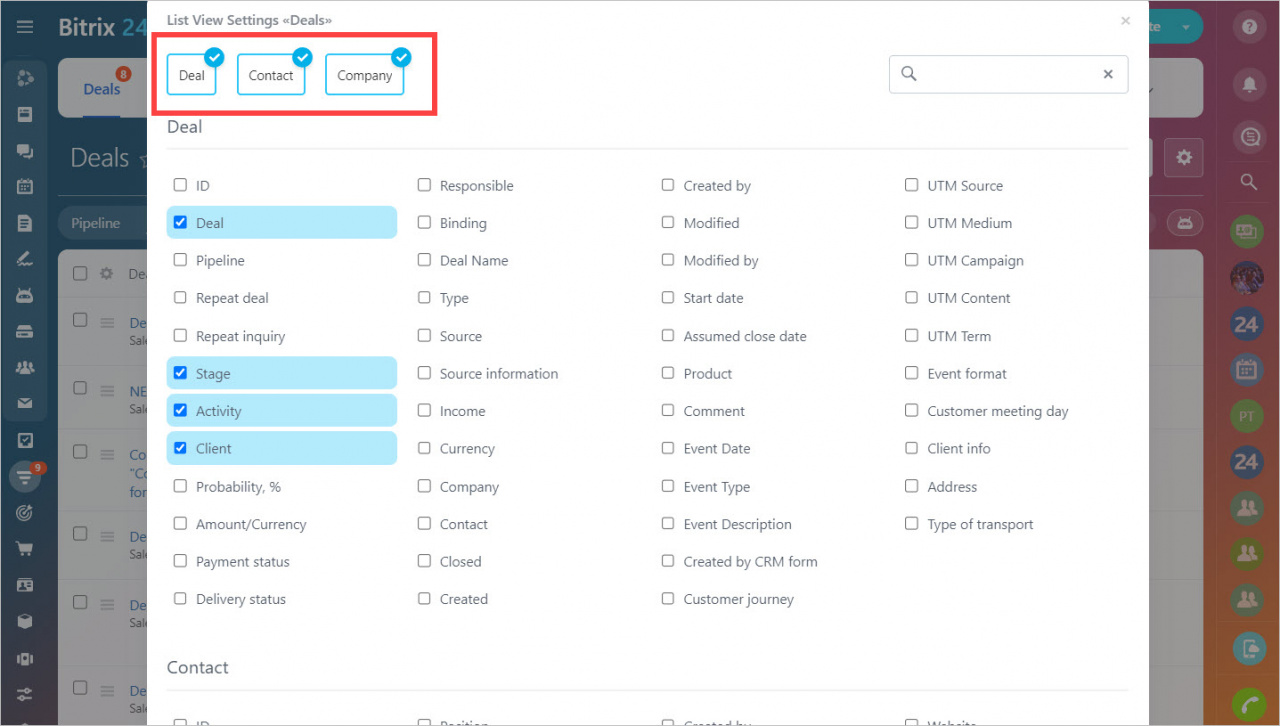 There is a limit on the number of deals to search and filter by the Contact and Company fields. The search does not work by email and phone fields. The number of deals, at which the search will work, is counted for all funnels.
Professional — 50 000 deals.
Enterprise — 100 000 deals.