In Bitrix24 you can use custom fields in documents templates.
All you need to do is to use a special parameter that is created by the system for each field.
As an example, let's add "Delivery address" custom field to the template. This is a custom "Address on Google Maps" field where you need to enter the delivery address.
Now let's find out what a special parameter does this field use. Click Document > Add new template.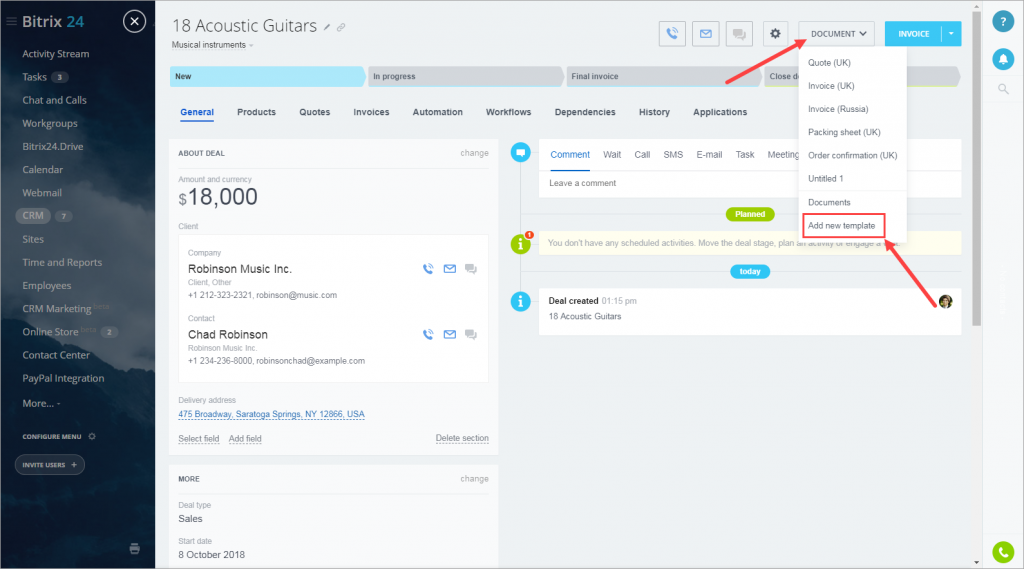 Click the cogwheel button > Fields.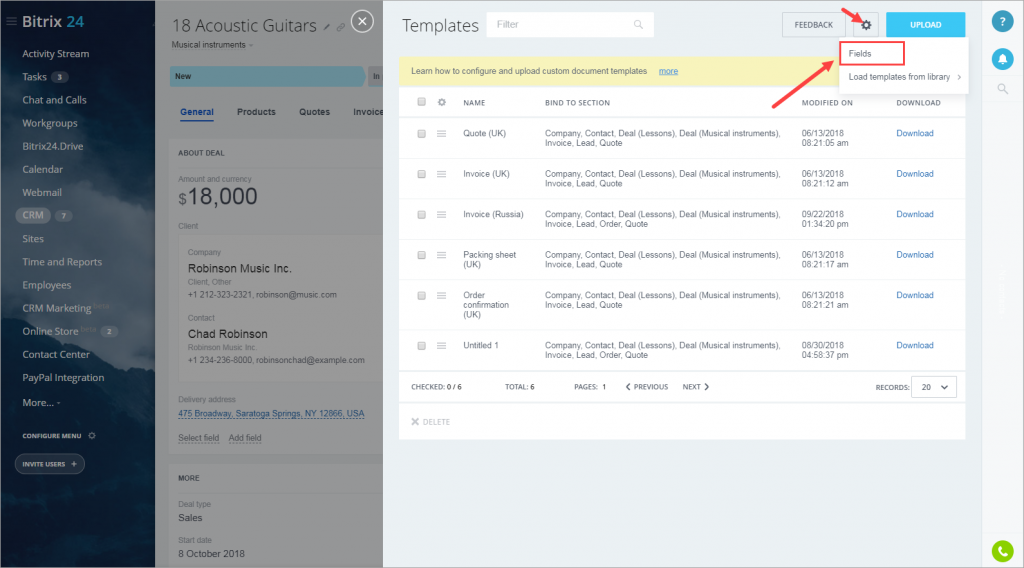 Here you can see the list of all the available parameters. Enter the name of the created custom field to the search bar.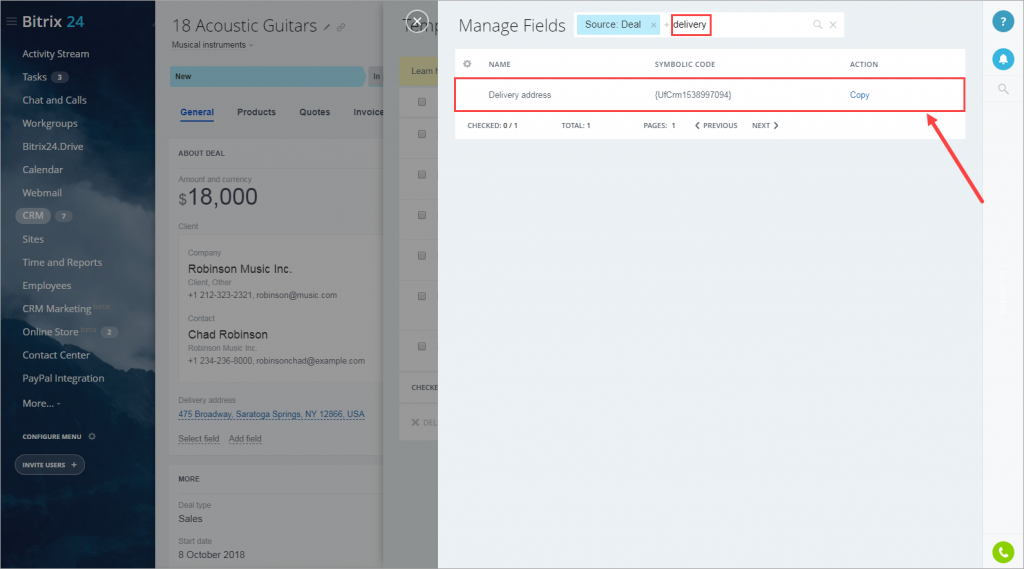 Copy the symbolic code and paste it into the template.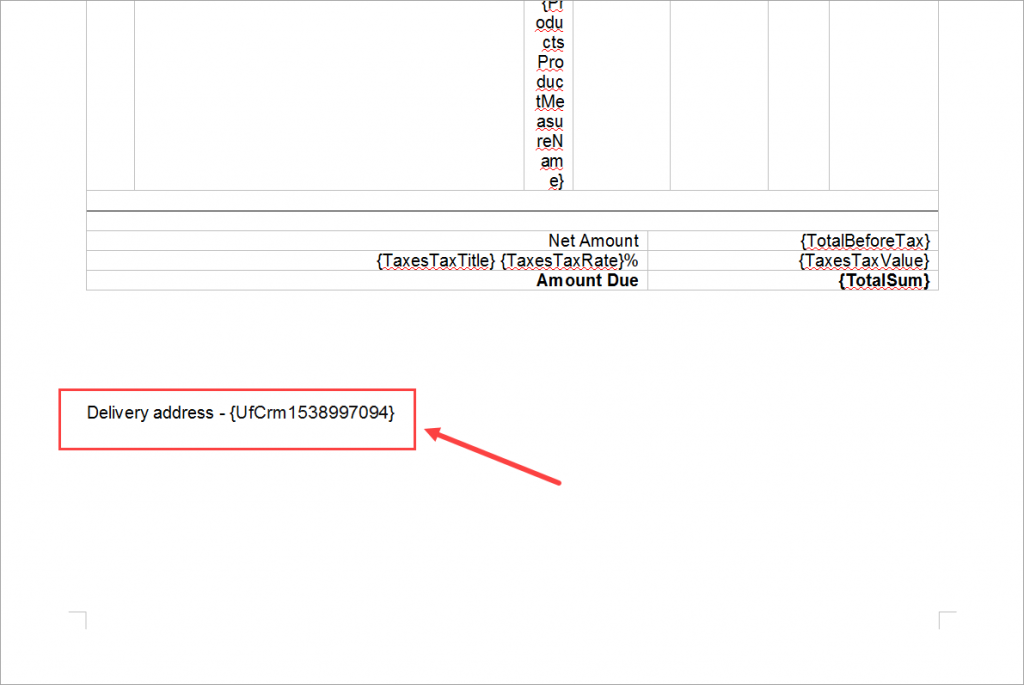 Save changes, upload the new template and create a document using this template.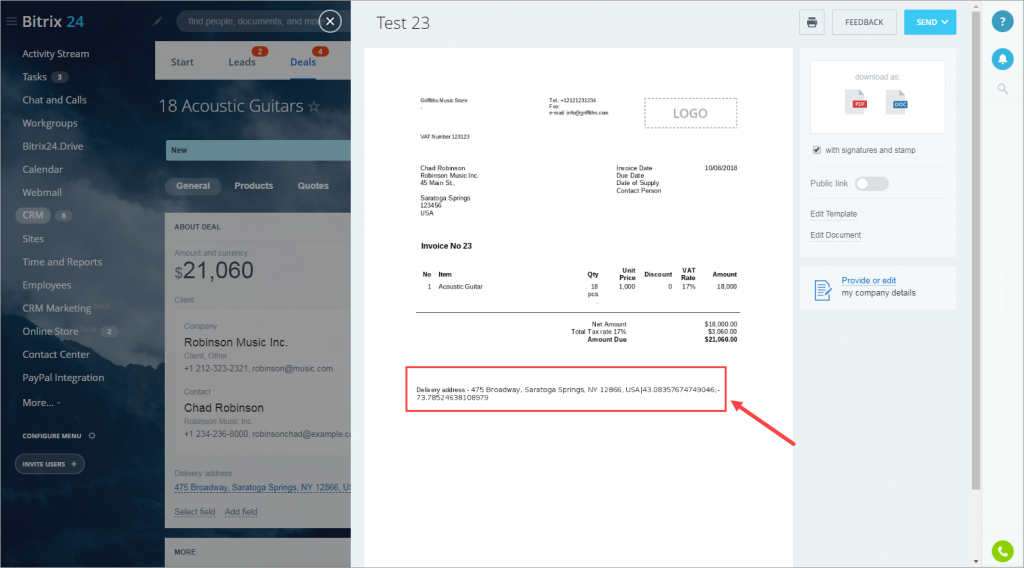 How custom fields are displayed in a document template
All custom fields can be added to a document template, excepting Book a Resource and Yes/No.
Address on Google Maps is displayed as a row with the address and coordinates.
The custom field File can be used the same was as stamp or signature.
The custom field Money is displayed depending on how the currency is set in your Bitrix24.
For the field Bind To CRM Elements, the list of fields is created, depending on the specified CRM element.

For the correct work, you need to select only one CRM element to bind to. Otherwise, Bitrix24 will not create the parameters for the custom field.

If the field has a binding, for example, to deals, the parameters for the custom fields of deals forms are not created.
Recommended articles: