To configure documents access permissions, open any CRM entity, click the Documents menu and select Add new template.
Check if this option is available on your plan. You can find all the information about Bitrix24 plans on the
pricing page
.
Click the cogwheel button and select Access permissions.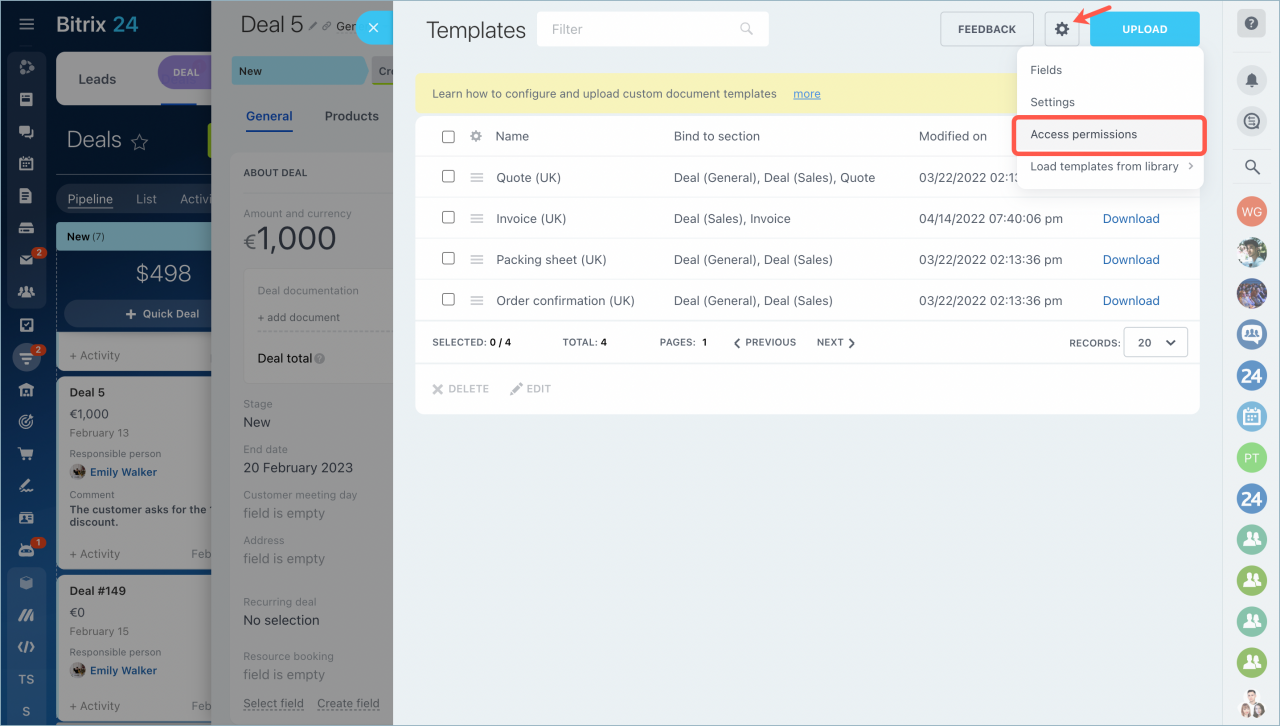 Add a user/department/group you want to configure access permissions for by clicking Add access permission.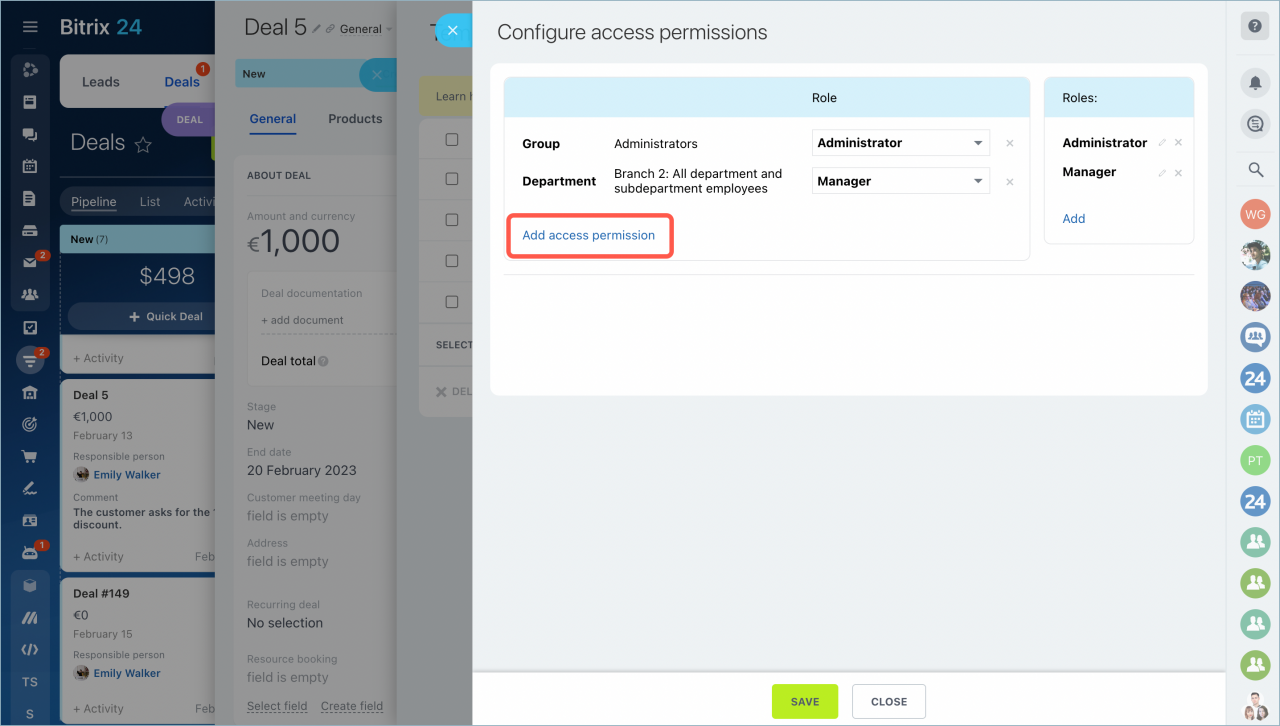 Click Add to add a new role.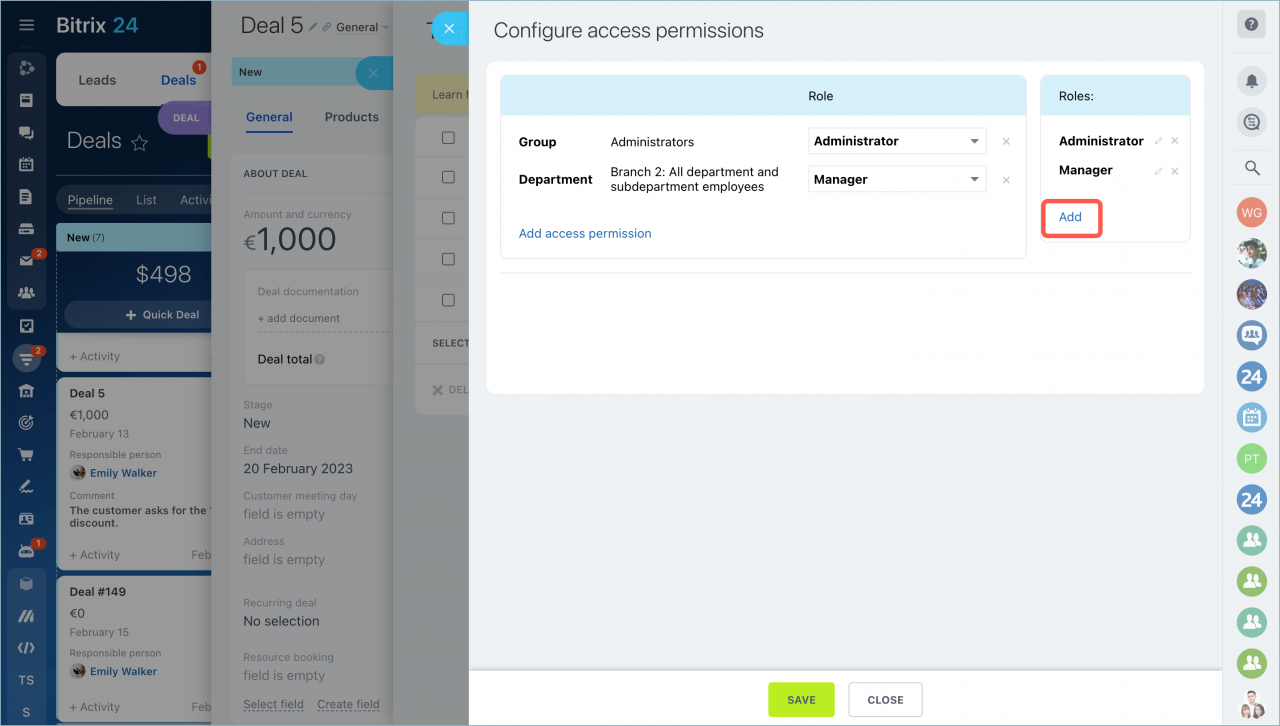 Specify the role name and configure actions available to this role.
Try to avoid access permissions conflicts. It occurs when different, often opposite access permissions are set for the same employee. For example, minimum access permissions are set for the department, and maximum access permissions are set for the employee personally.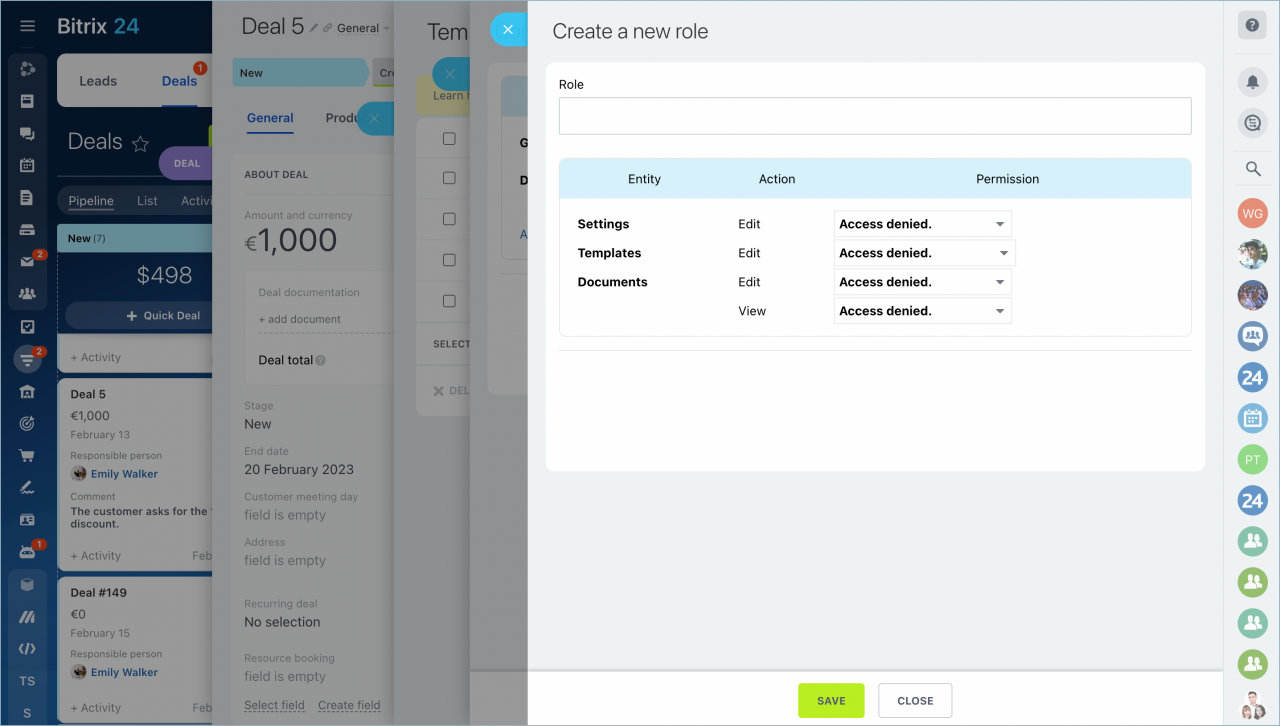 Permissions types
Settings – select whether the user will have the right to change the settings.
Templates – select which templates the employee will have access to.

If the user is linked to a document template, he can create a new document from it or modify an existing one via the Edit Document button.

Documents - Edit – specify whether there will be access to change the documents.
Documents - View – specify whether you will have access to view the documents.
Click Save and assign this role to the added user.