1. Low Balance: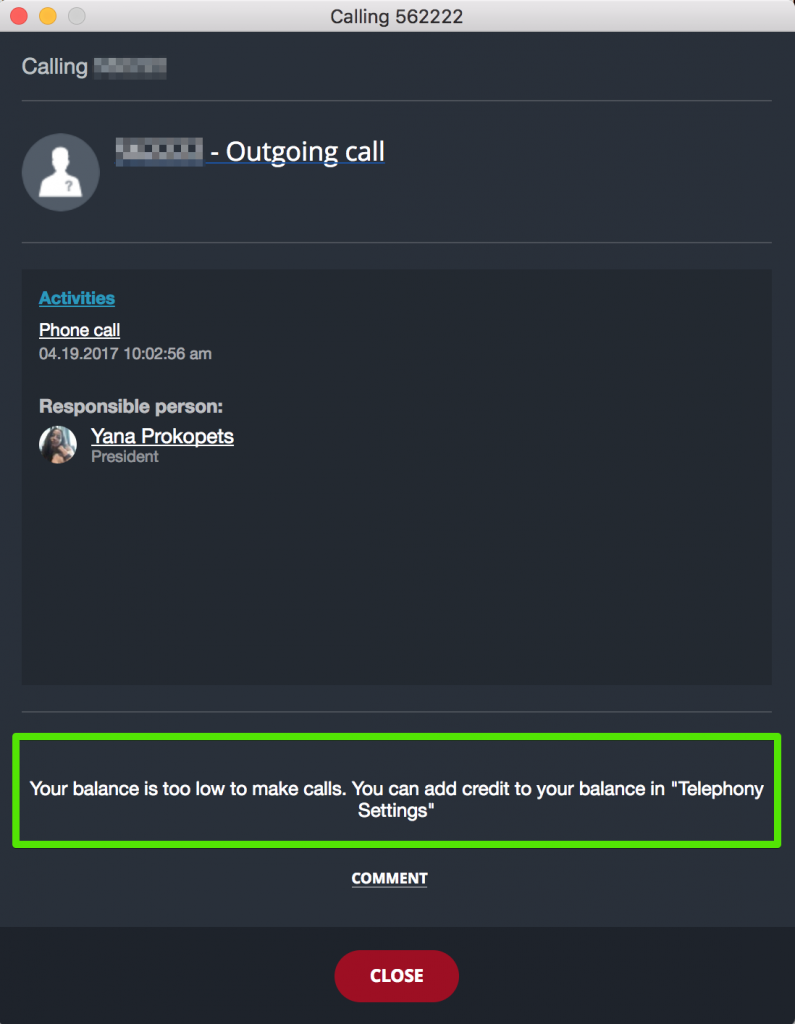 Make sure you have enough credits under Telephony > Balance & Statistics. Also make sure you have specified the correct default number for outgoing calls (Telephony > Telephony Settings.
2. This route is unavailable: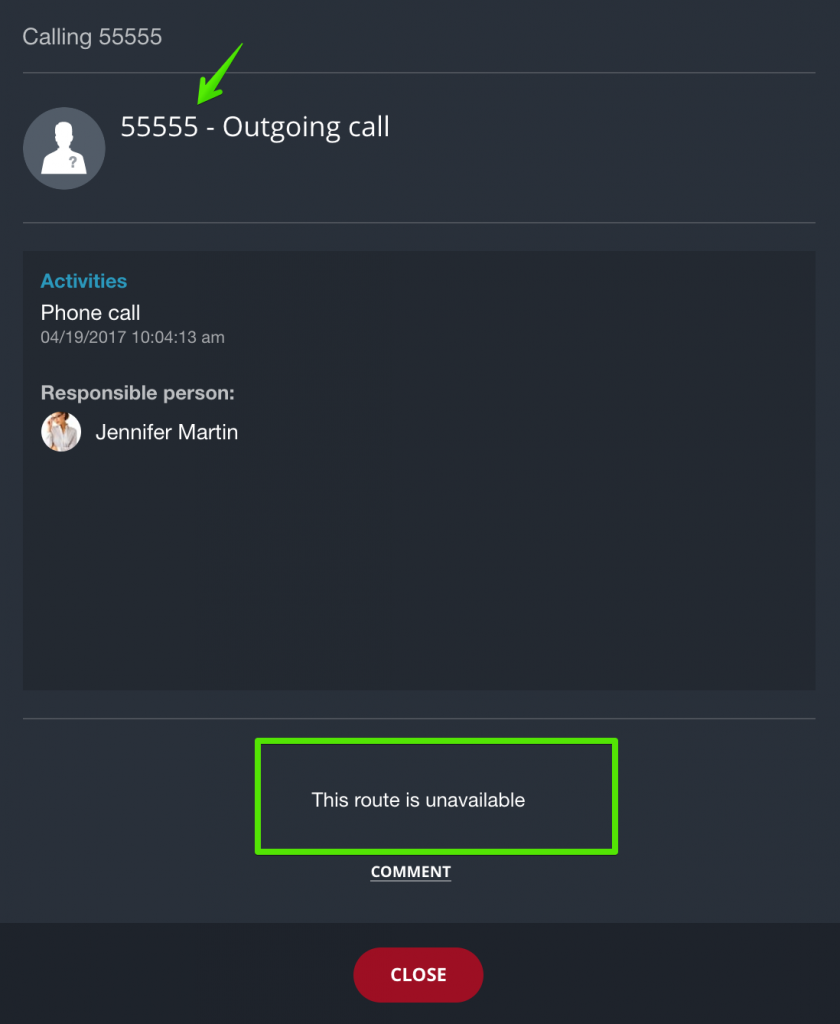 The phone number needs to be in the international format:
Country code
City code
The number itself
It doesn't matter if the number has any of +, ( ), - symbols or blank space between digits, the system recognizes the number anyway; only digits order is important.
Please note that you may get this error if you are using our telephony & trying to reach a destination not listed in the Destinations and rates for Bitrix24 outbound calls".
3. Connection problems
If the system cannot establish the connection (either for outgoing or incoming calls), please check the following:
It is possible that your firewall is blocking the traffic, try to switch off your antivirus system & repeat the call.
In case you have a problem with firewall, please make sure these addresses are opened:

*.bitrix24.ru
*.cloudfront.net
*.bitrix24.com
bitrix*.cdnvideo.ru

It's possible that your browser is transferring incorrectly cached file from CDN. Desktop app installation may help.