Your employees, clients or business partners may store their files in external cloud accounts, here is when Bitrix24
Download from external drive
option may come in handy. Currently the list of supported external Drives include:
Box
Dropbox
Google Drive
Office 365
OneDrive
Yandex.Disk
External storage files can be attached to Bitrix24 Activity Stream messages, tasks, calendar event or CRM Activity Stream messages. Here is how:
Go to
Attach File
option & select
Download from external drive: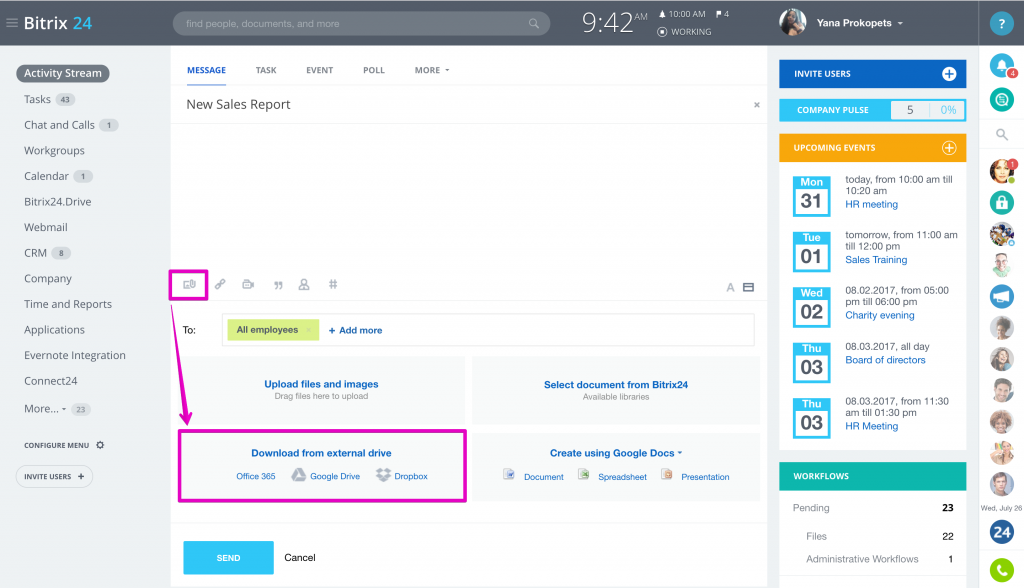 The system will require external Drive authorization before you start: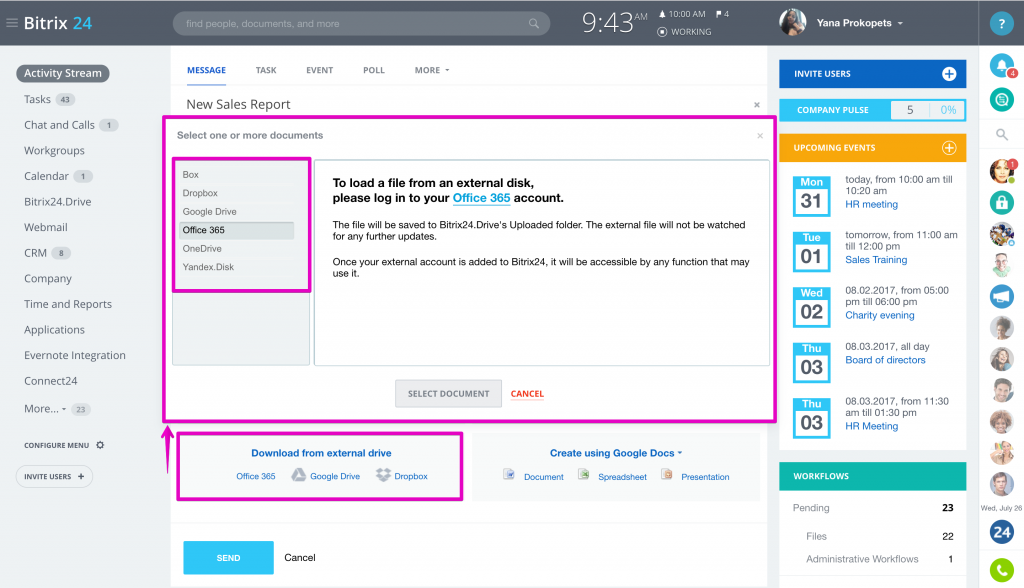 After successful authorization you will see all available external Drive files & folders listed. Choose files you want to add to Bitrix24 & click
Select Document: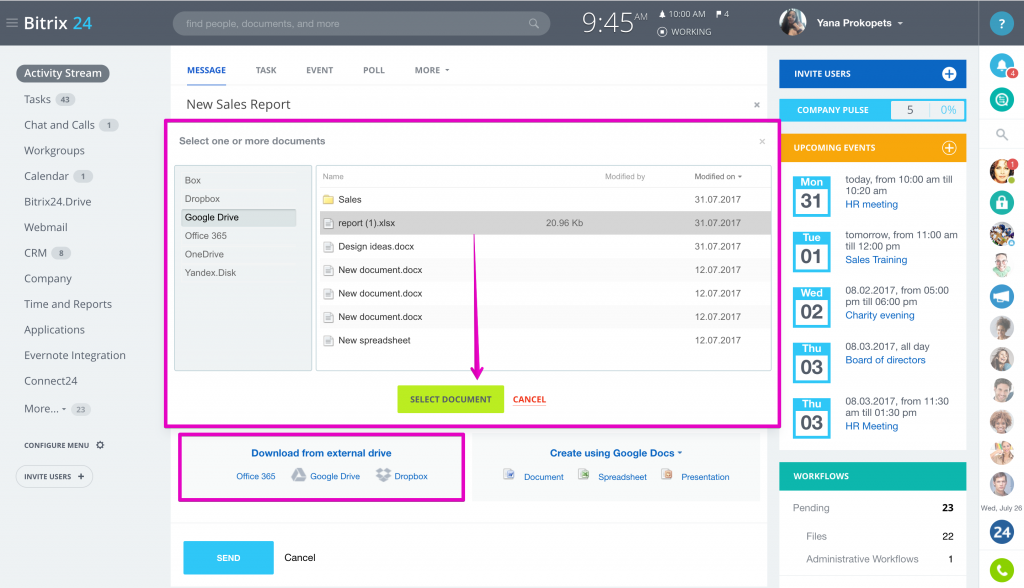 The file will be attached to the message (task or event) the same way as when you upload files from your computer. The only difference is that the file will be marked with a different color. You can still work with your files inside Box, Dropbox, OneDrive, Google Drive, Office365 or Yandex.Disk account, after you've uploaded them to Bitrix24. Use the
Get Latest Version
option under More menu next to the file to upload a new file version from external Drive to Bitrix24.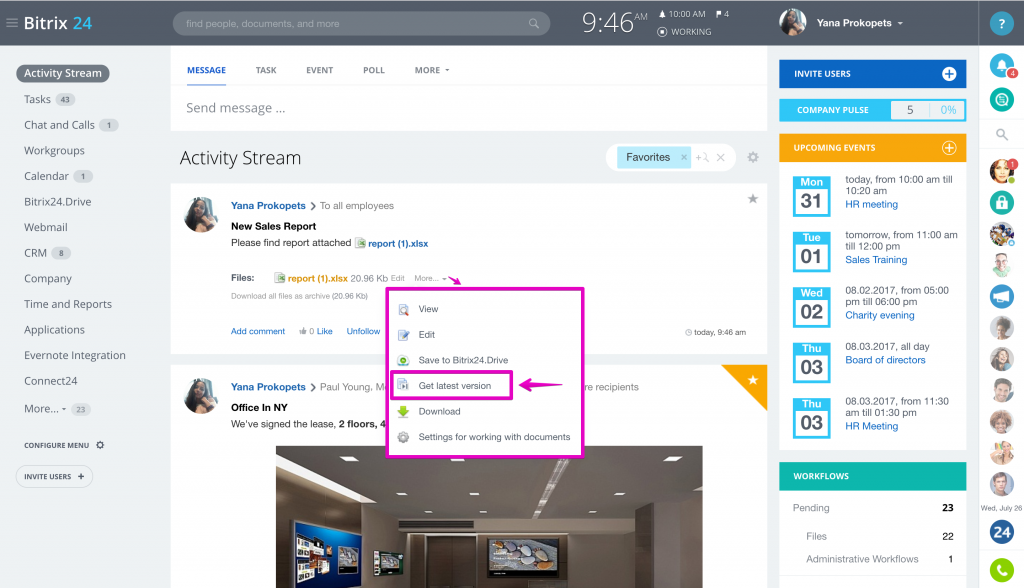 Bitrix24 will compare the versions and, if necessary, upload a newer version: