If you decide not to use your Bitrix24 account anymore, you can take no action. We automatically delete inactive Bitrix24 accounts.
When are Bitrix24 accounts deleted?
If no user enters Bitrix24 account with the Free plan for 50 days, the account is considered inactive and will be automatically deleted. A deleted Bitrix24 account cannot be restored.
Before removing the account, we send several warnings about it.
We delete inactive Bitrix24 accounts, both of free plan, and those who have switched from a commercial plan to a free one.
How do I know if my account is deleted?
If you see such a page when you go to your Bitrix24 account, it has probably already been deleted.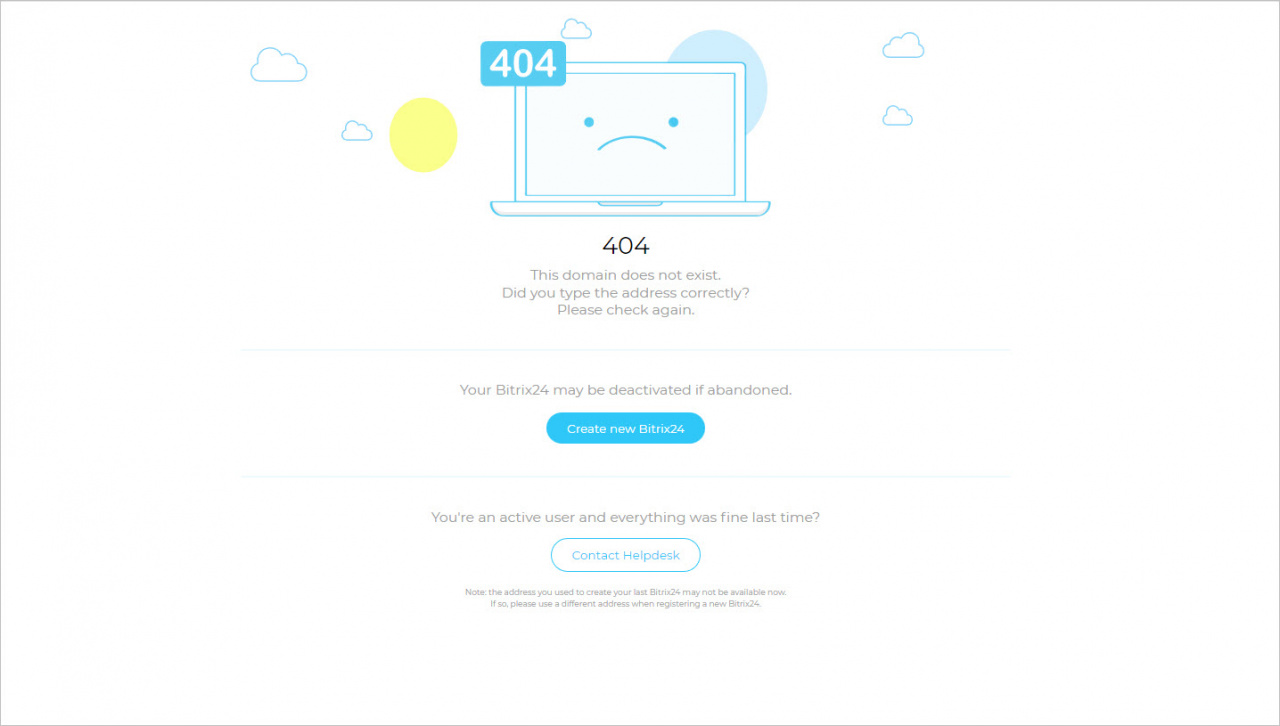 Such a message is also displayed if you entered the wrong address in the browser. Check the address in this case.
How can I avoid deleting my Bitrix24 account?
To keep your account from being deleted - just work in it and keep it active.
Bitrix24 accounts with an active commercial plans are not deleted.