You can upgrade or downgrade from any subscription plan to any subscription plan inside your Bitrix24 account. Go to Subscription > Upgrade > select a new subscription plan.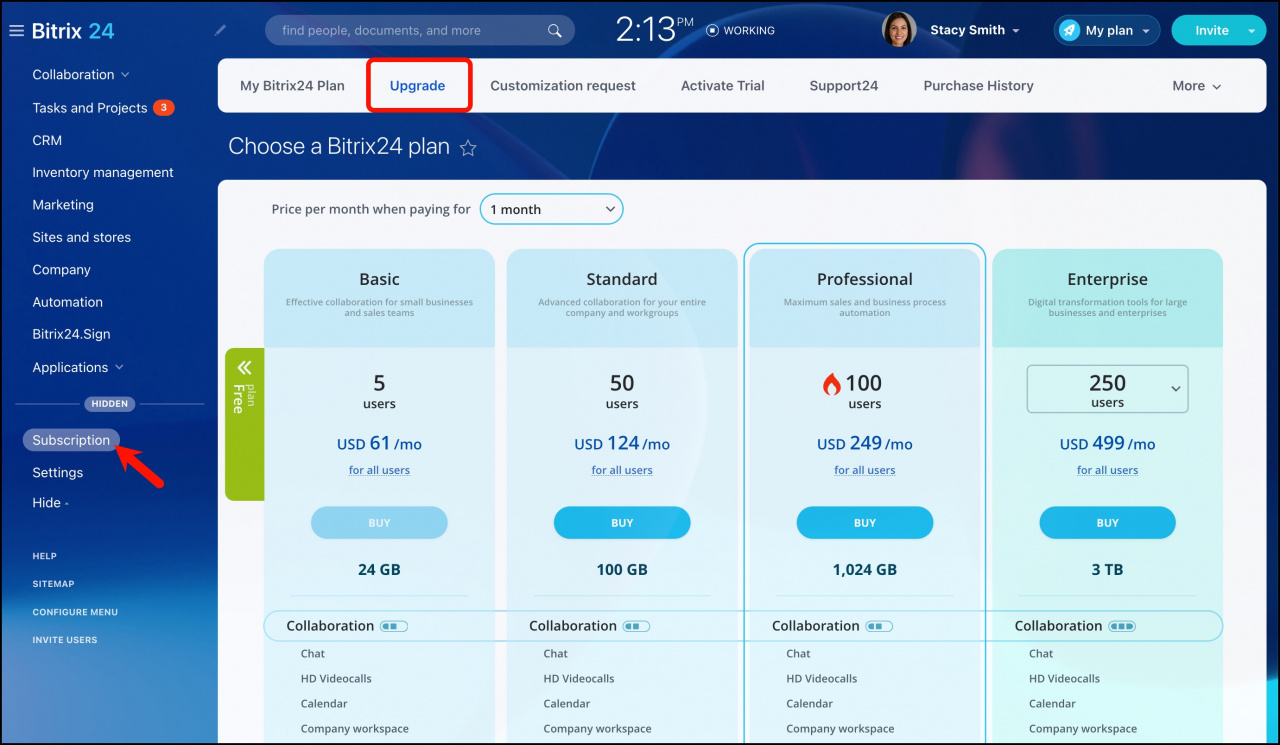 The way an upgrade or downgrade will be done may differ depending on:
your cloud account's domain zone,
billing country,
your subscription's automatic renewal status,
the way you make payment: through a partner or directly from the vendor.
There are two possible scenarios:
The amount already paid for an existing subscription is being credited towards a new subscription plan purchase. Thus, the new subscription's cost is being prorated.

A new plan purchase is made as a separate subscription purchase. In this case, the existing subscription's remaining period is being recalculated into a newly purchased plan and added to its expiration date.
If you have questions about your upgrading scenario, please contact our Sales department at
sales@bitrix24.com
or through the
Support chat
inside your cloud account.
Additional information on downgrades
You won't lose any data when downgrading. However, if a new plan's limitations are incompatible with your account in its current state, it may become locked by the plan compatibility check feature.
Note that a downgrade purchase can only be made no sooner than 1 day before the current plan's expiration date.
If you wish to downgrade your commercial subscription to the Free plan, you'll need to cancel your commercial subscription. For this, disable the automatic subscription renewal option. After that, the account will be rolled down to the Free plan.