Cloud subscriptions
To provide uninterrupted services for your cloud account, the automatic subscription renewal option is enabled by default with the initial purchase of a commercial subscription. Your credit or debit card or PayPal account will be charged at the end of each billing cycle (e.g. every 1, 3, 12 months) and – upon a successful transaction – your commercial subscription will be renewed for the same period.
Please note that if you purchased your commercial subscription with a discount, the discount may be applicable for the first billing cycle only, and your subsequent subscription renewals will be charged at a full price. Lear more about discounts and special offers.
You can cancel the automatic subscription renewal option inside your Cloud account, here: Subscription > Purchase History - click "Cancel subscription".
By default, Purchase History page is available only to the administrator. Other users will have access to the Purchase History page if the Enable all users to upgrade current Bitrix24 plan option is enabled in the portal settings.
Automatic subscription renewal is not applicable if you have purchased a commercial subscription directly from a Bitrix Partner in your region. Learn more about subscription cancellation process.
Auto-charge for Telephony balance top-up
In your Bitrix24, go to the Telephony section > Connection page and click Top Up.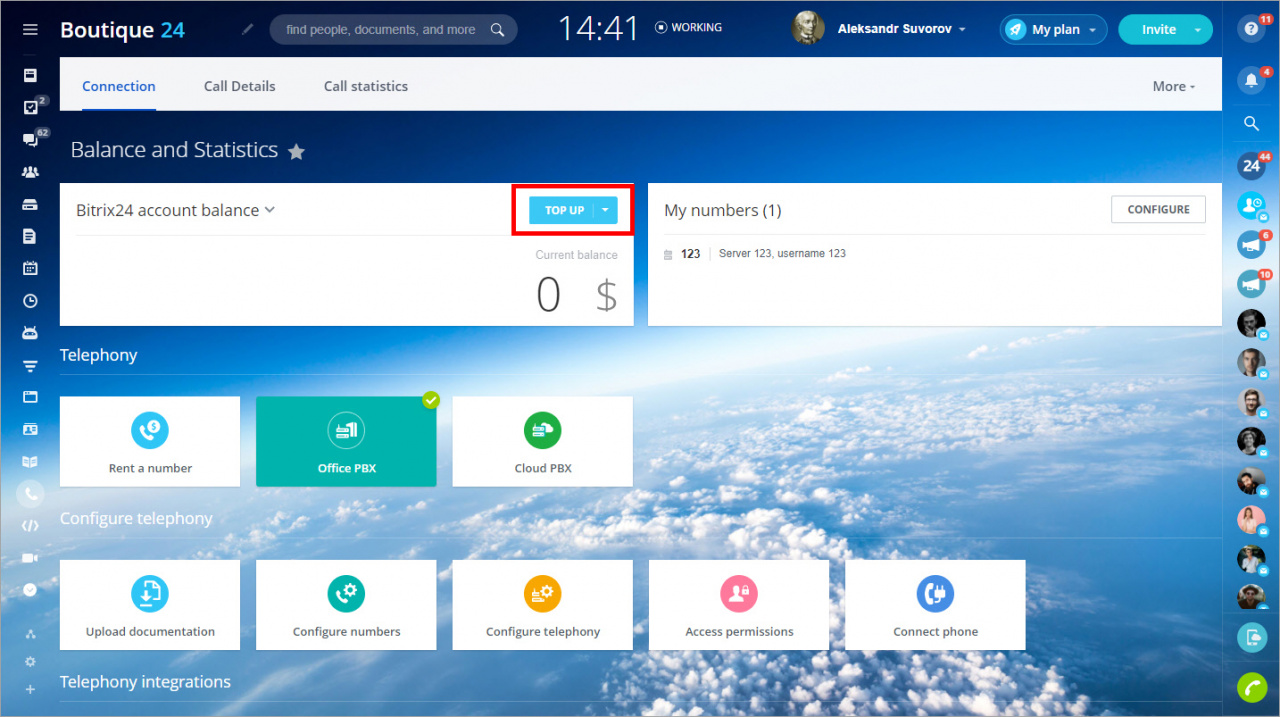 You will be taken to the Voximplant Billing page.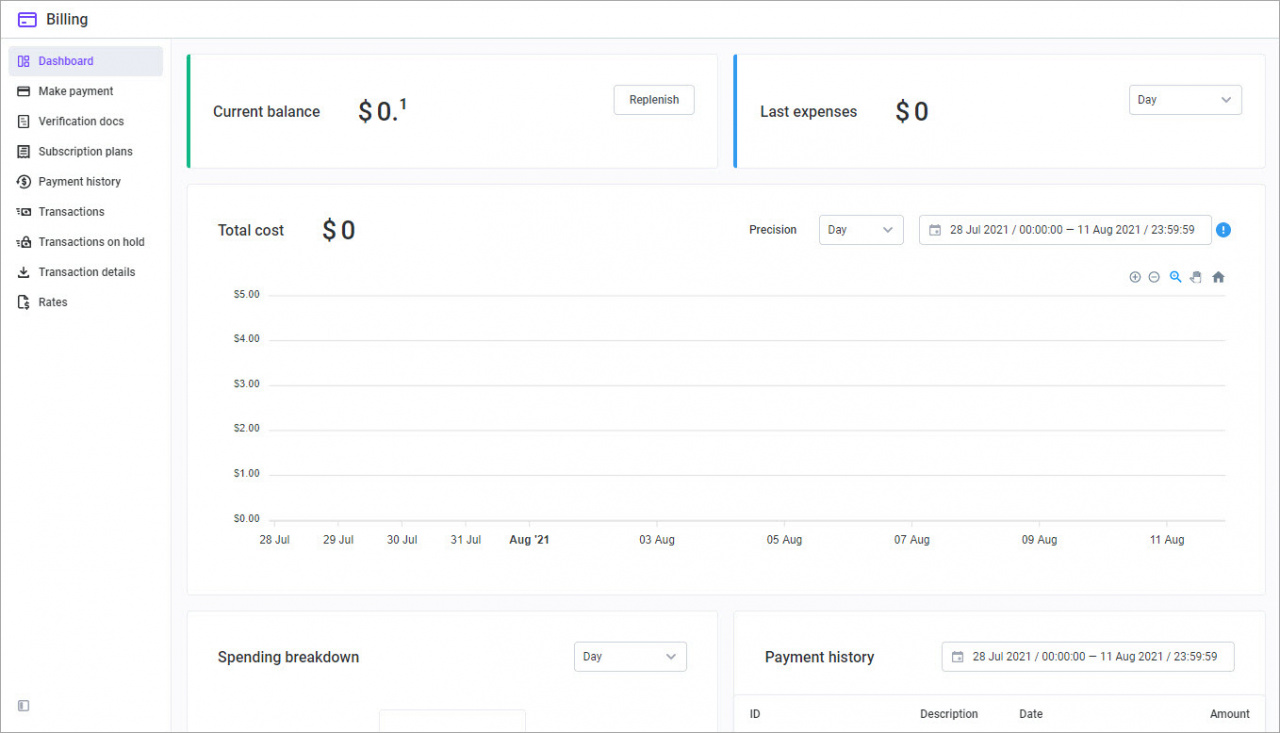 Save your bank card in the Make payment tab.
Auto payment from the card will be available after the first successful payment. After that, you need to enable the Auto-charge option, specify the amount and the minimum balance.
You can disable Auto-charge option at any time.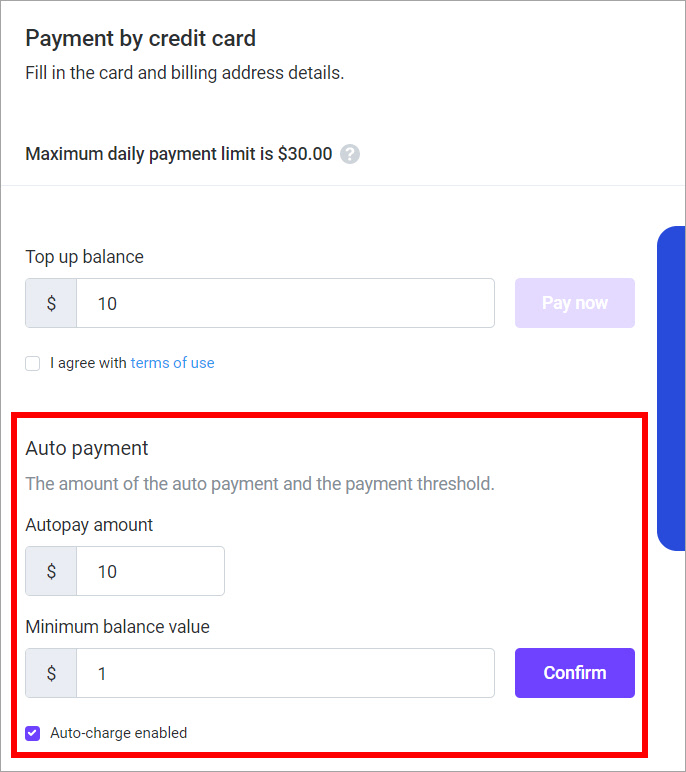 Maximum top-up amount per day is 30 USD, minimum payment is 10 USD. Maximum spend per day is 100 USD.
To expand the limits, please contact Voximplant support service at support@voximplant.com.
When applying to the support service, you need to specify your Username and Account Number. They are located in the upper right corner of the Voximplant account.