Show all product fields in catalog list
To have all default & custom products fields displayed at the catalog list please click Edit List>List columns and check all fields you want to be displayed in the list, click Apply: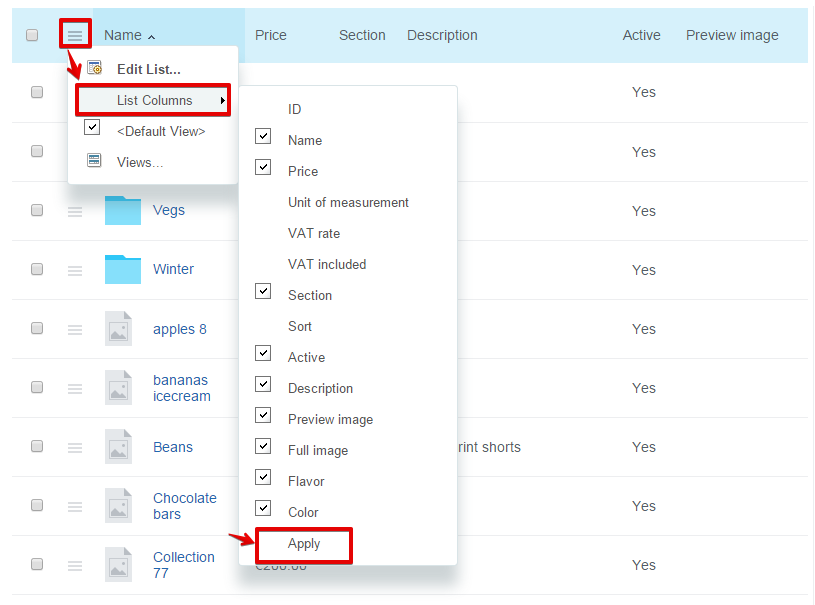 Group actions - how to edit several products at the same time
You don't have to open each product's details page to change products prices, etc. - you can click "Check All" option in the left top corner above the list:





Now go to the bottom of the list and click on the "edit" tab:





Edit the products and hit "save" to finish editing:



Product import
You can import products list CSV format file to Bitrix24. Click settings tab above the list>import: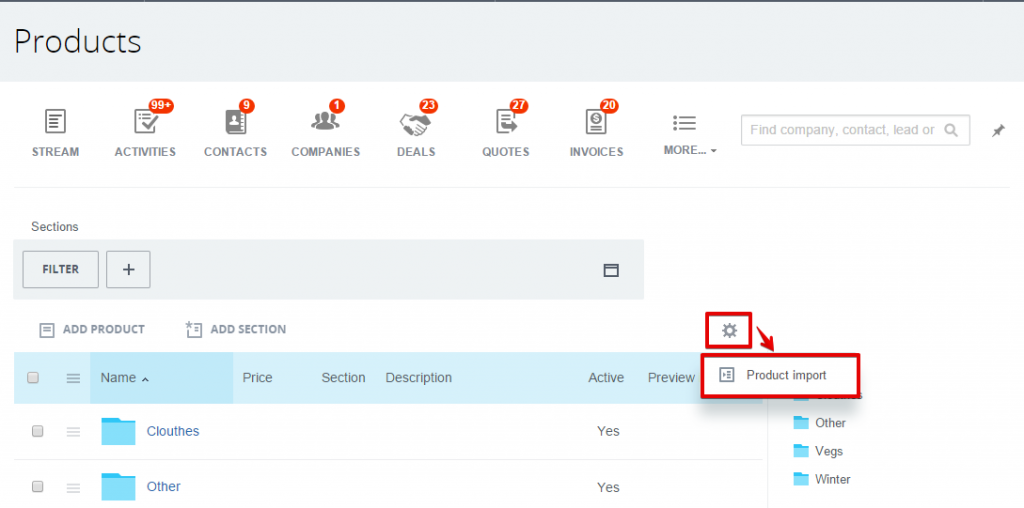 Please note that if your import file has any custom fields Bitrix24 does not have by default - you will need to create custom fields in CRM>Settings>Product Properties first.
Read more about Product import in the
article
.
Filter the catalog
You can always filter your products list with the help of filter (if the filter is hidden - please click "show filter" tab):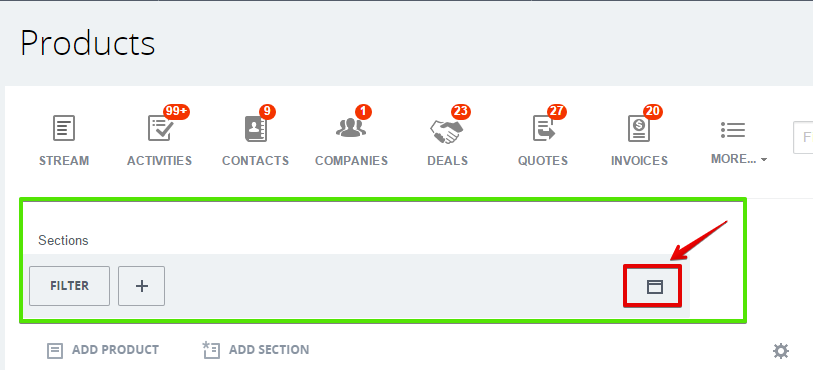 To add more fields to the filter please click "More filter fields" tab & tick the fileds you want to add: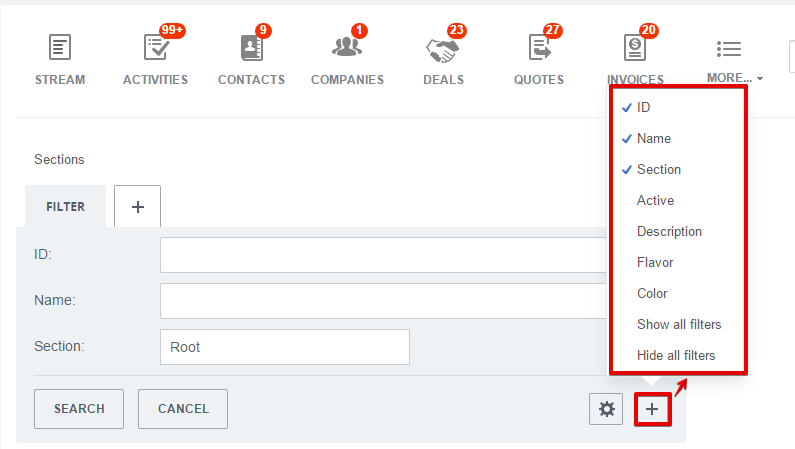 You can filter by several parameters at the same time, including custom field's values & sections: