In the Knowledge Base, you can add a document link or a file from your Drive to the button.
Go to the Knowledge Base, click Add block > Buttons and Links and select the block.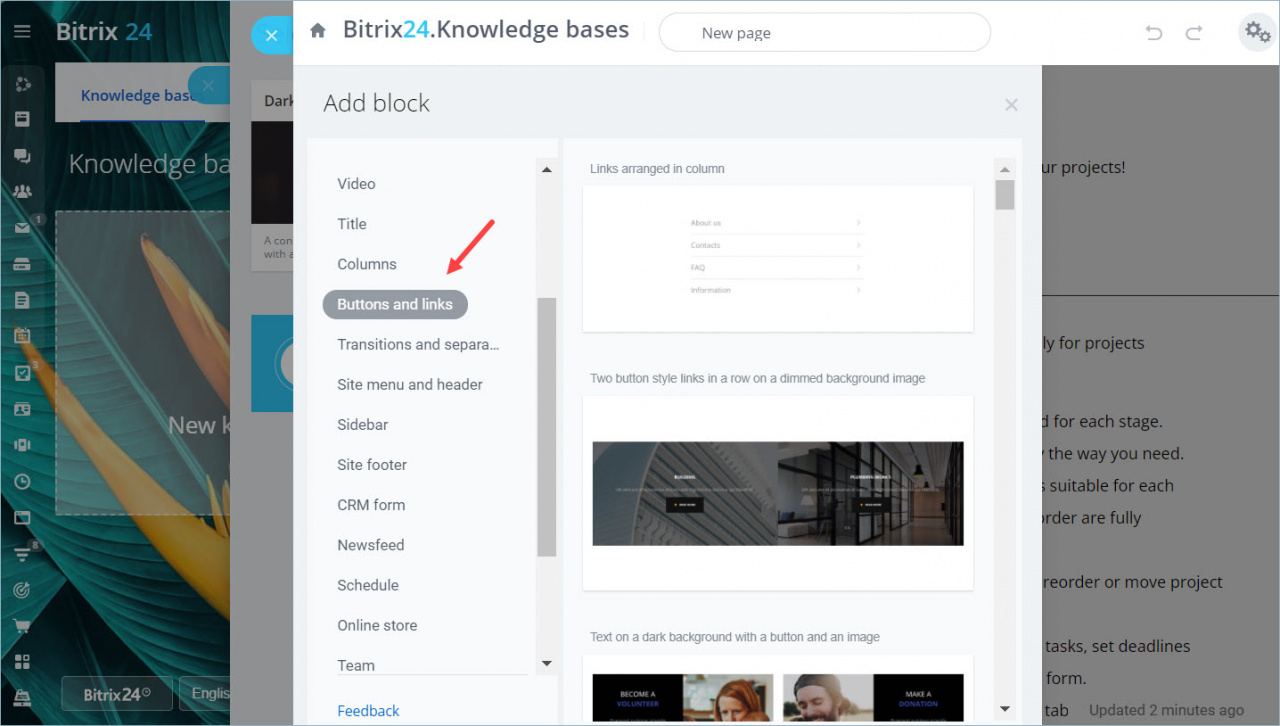 In the Edit Link section, click the Select button and choose File on My Drive.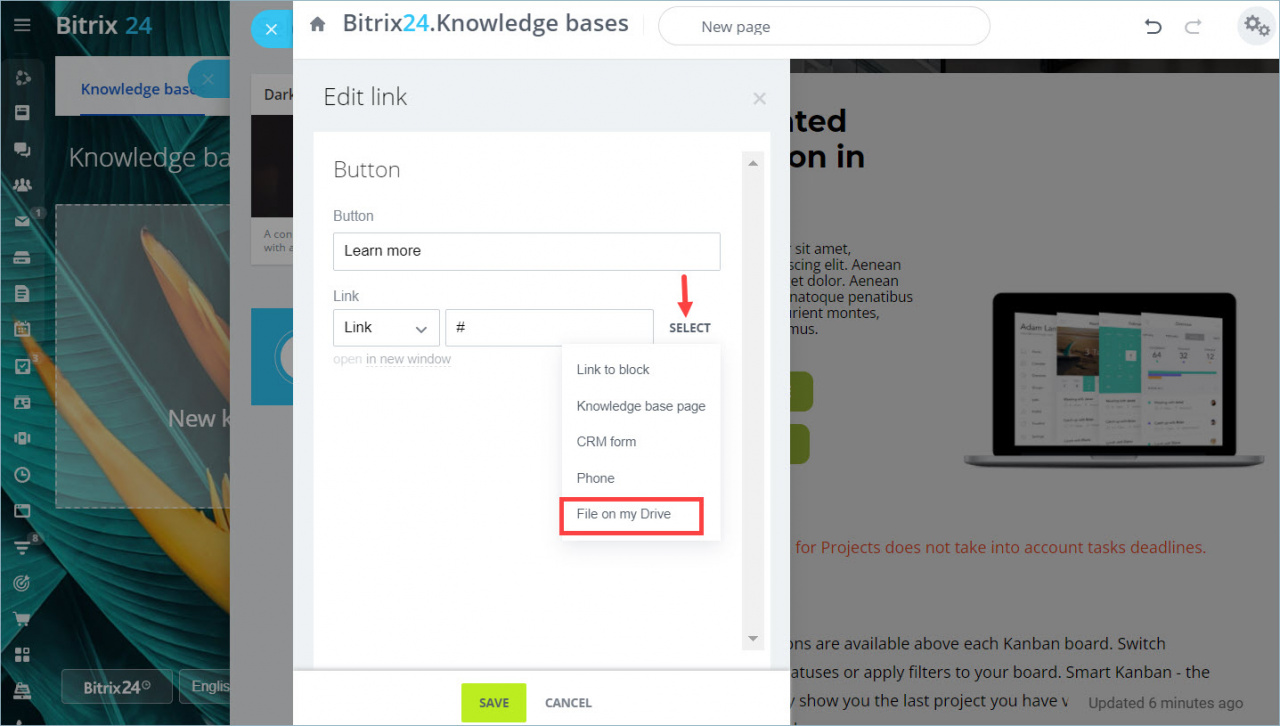 Then select the desired file from your Drive.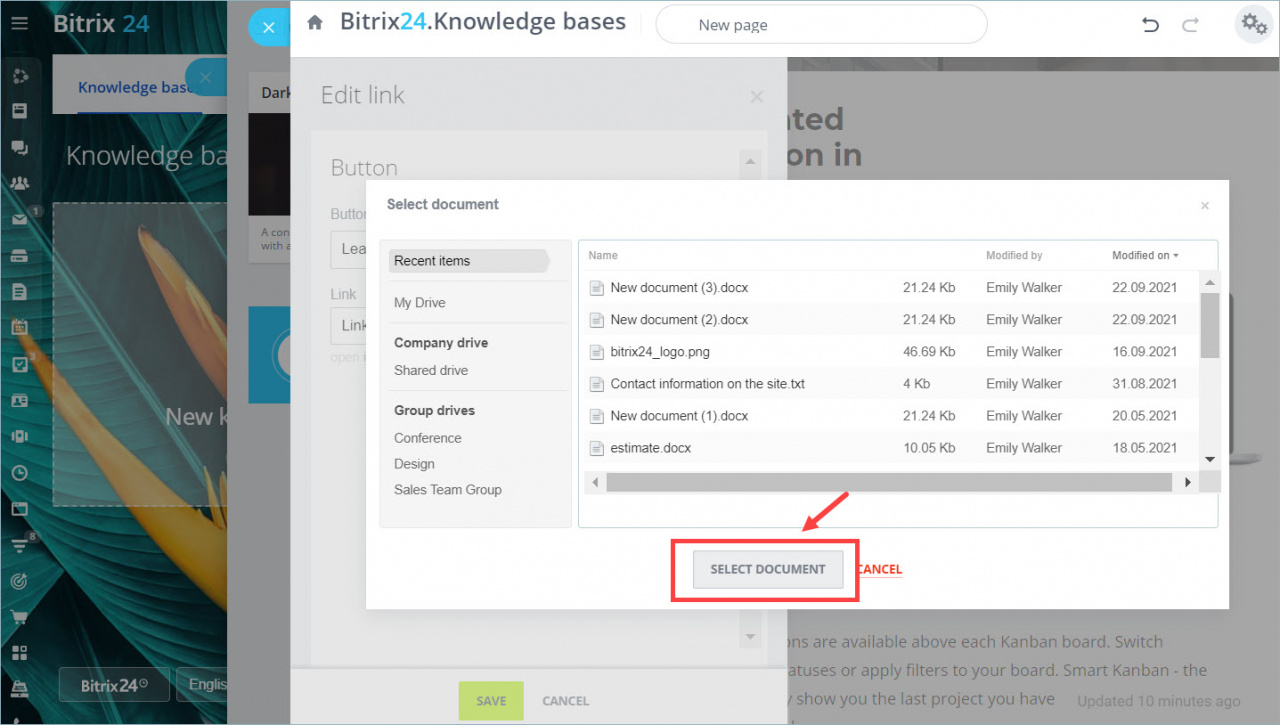 Done. Now when you press on the button, the file will be opened for viewing.
The first time you view a file, it may take a while to convert it. The time depends on the file size. The main supported file types are: .docx, .xlsx, .pptx, .pdf, .jpg, .gif, .png, .mp4. If the file is not supported by the converter, you can download it.