Officially registered companies have identifiable data such as company name, VAT ID, bank details, and account information.
Bitrix24 has a special section in CRM where you can save your company details to use them later. Under Settings, select My Company Details. Here, you can add or edit your company details.
Learn how to add company details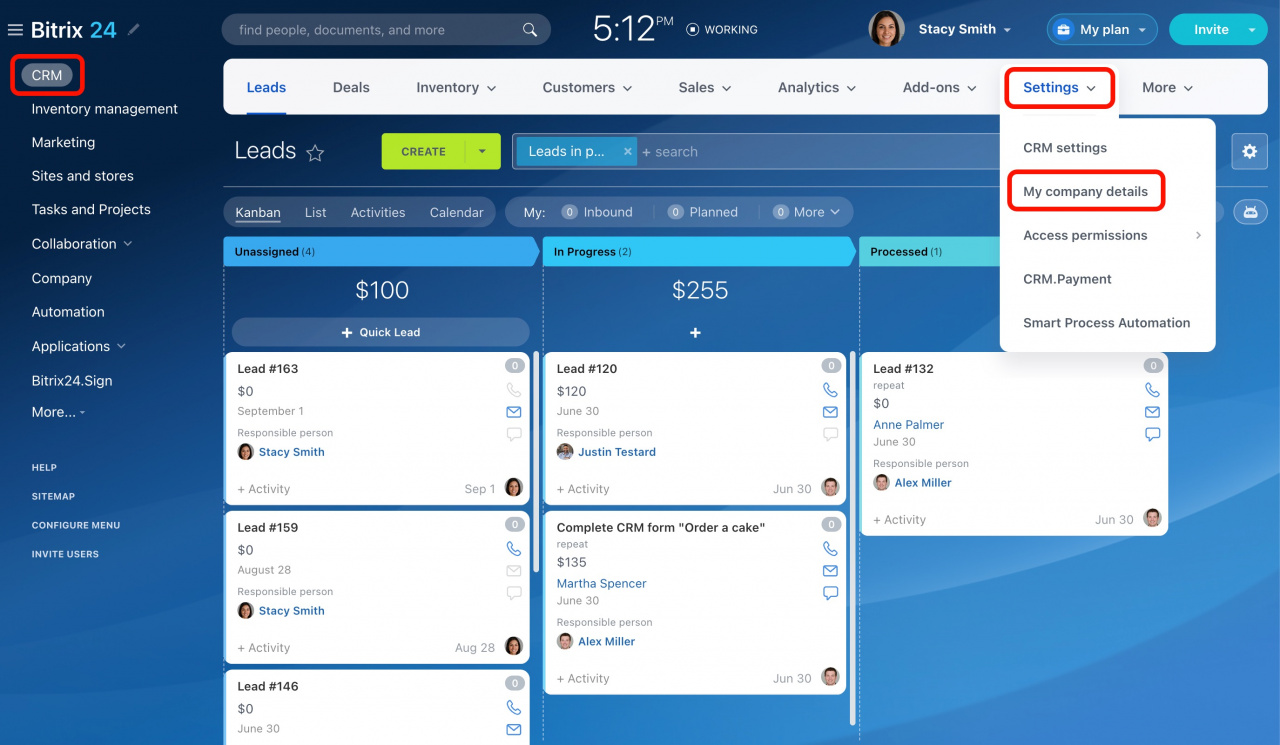 Company details are most often needed for documents such as invoices, estimates, or contracts.
Learn how to use company details