When you've learned how to work with a customer base and a list of segments, you can move on to work with CRM-marketing.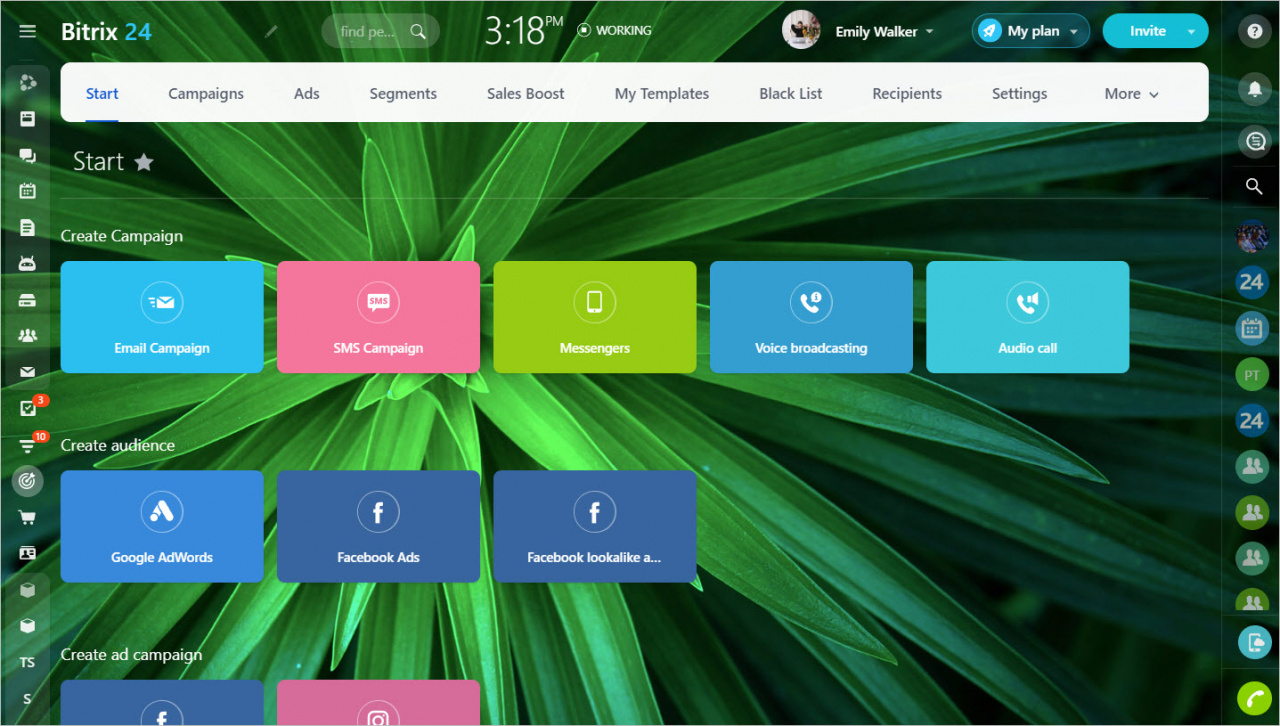 Let's have a look at the the campaign templates.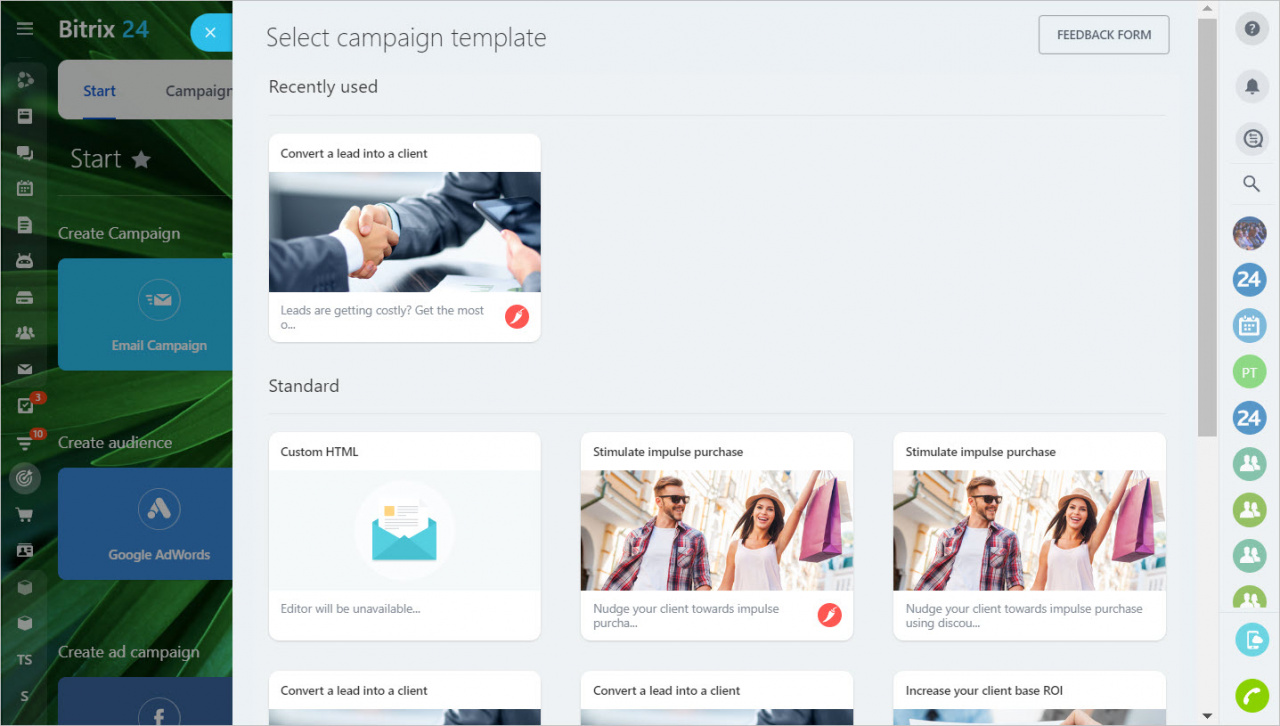 Email
Email campaigns - is one of the traditional channels of communication with customers. Almost any form on the website contains an email input field, so this campaign option will work for most companies.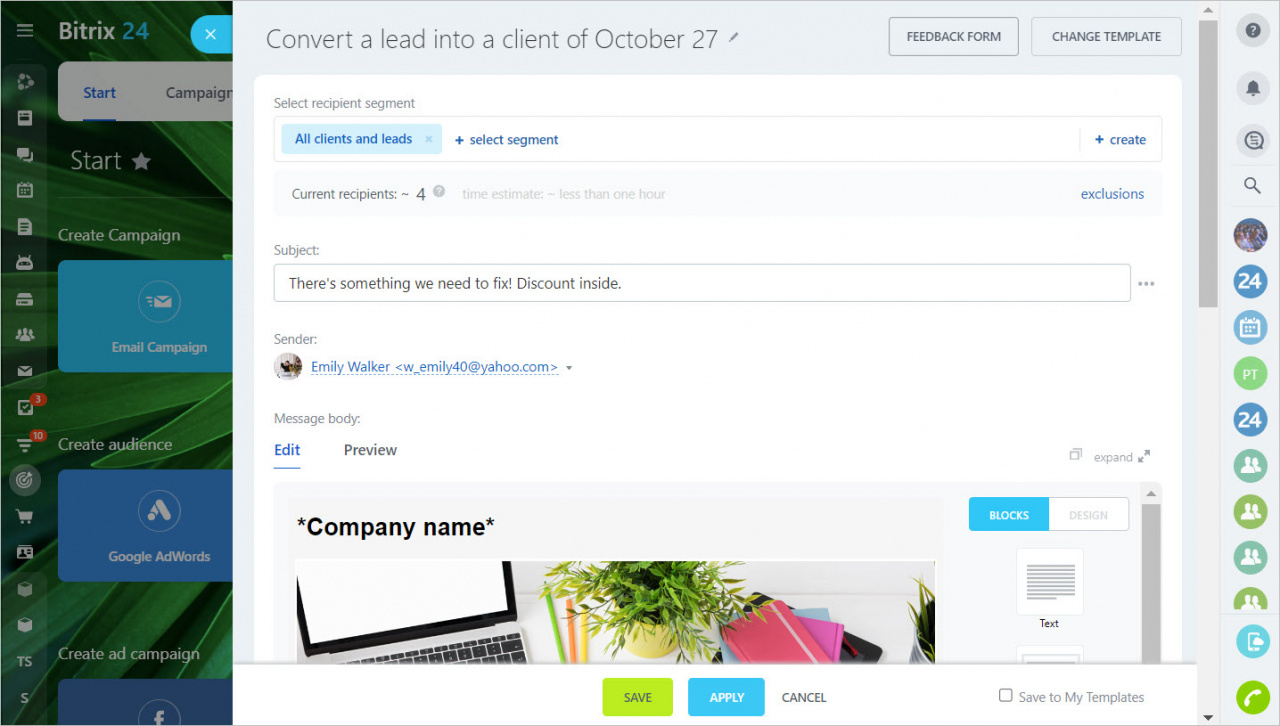 For example, the pet store can use email campaigns to inform customers about the new brand of cat food.
SMS
Another way to contact a customer is to send SMS campaign. Write a short message with the information about promotions or discounts, select the desired segment and the system will send SMS campaigns to the selected contacts.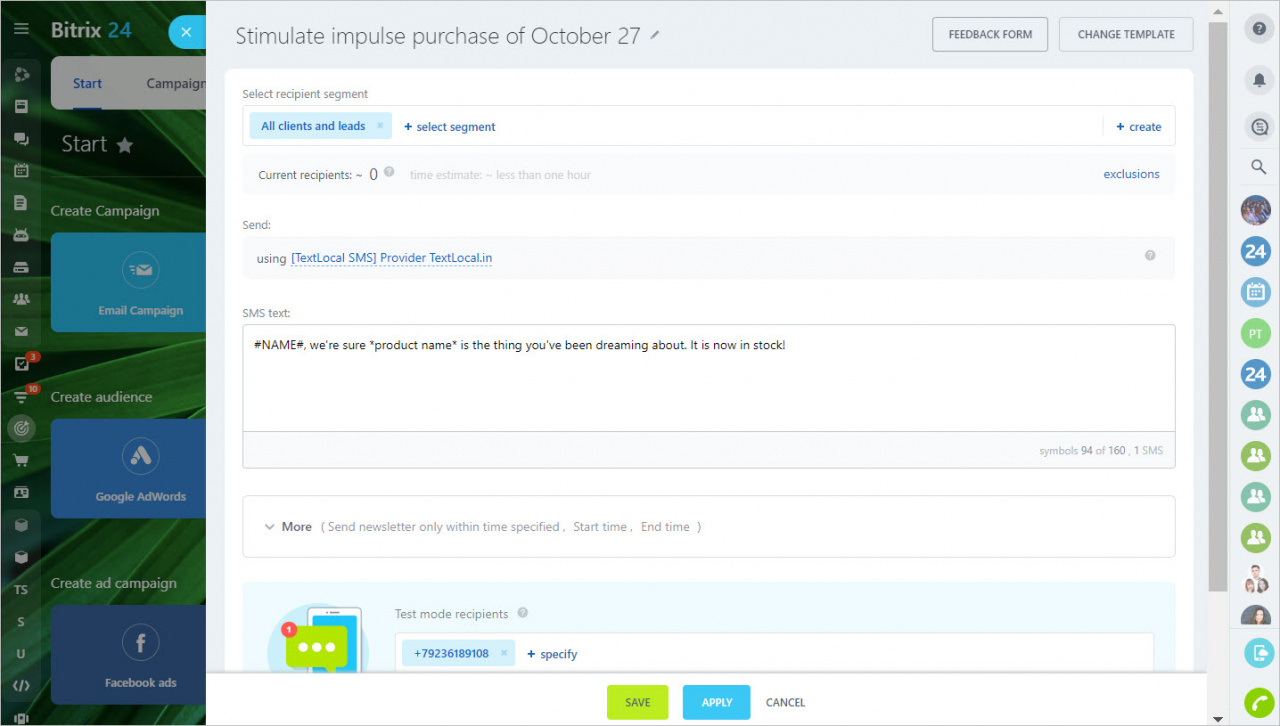 For example, the car service can invite all customers for a seasonal tire change via sms campaings.
To use SMS messages, you should first set up an integration with the messaging service. You can read more information in the article:
Twilio integration
.
The number of messages you can send each day depends on your SMS provider. You can see the current limit on the Marketing - Settings - SMS page.
Messengers
Customers are increasingly coming to make purchases in social networks and messengers. Therefore it is more convenient for them to communicate with us from social networks. CRM-marketing sends campaigns to the sources from which the client contacted us.
You can send a newsletter only to the client with whom you have already communicated, and only to the messenger in which this communication was the last time. In this case, the dialog with the client can be inactive.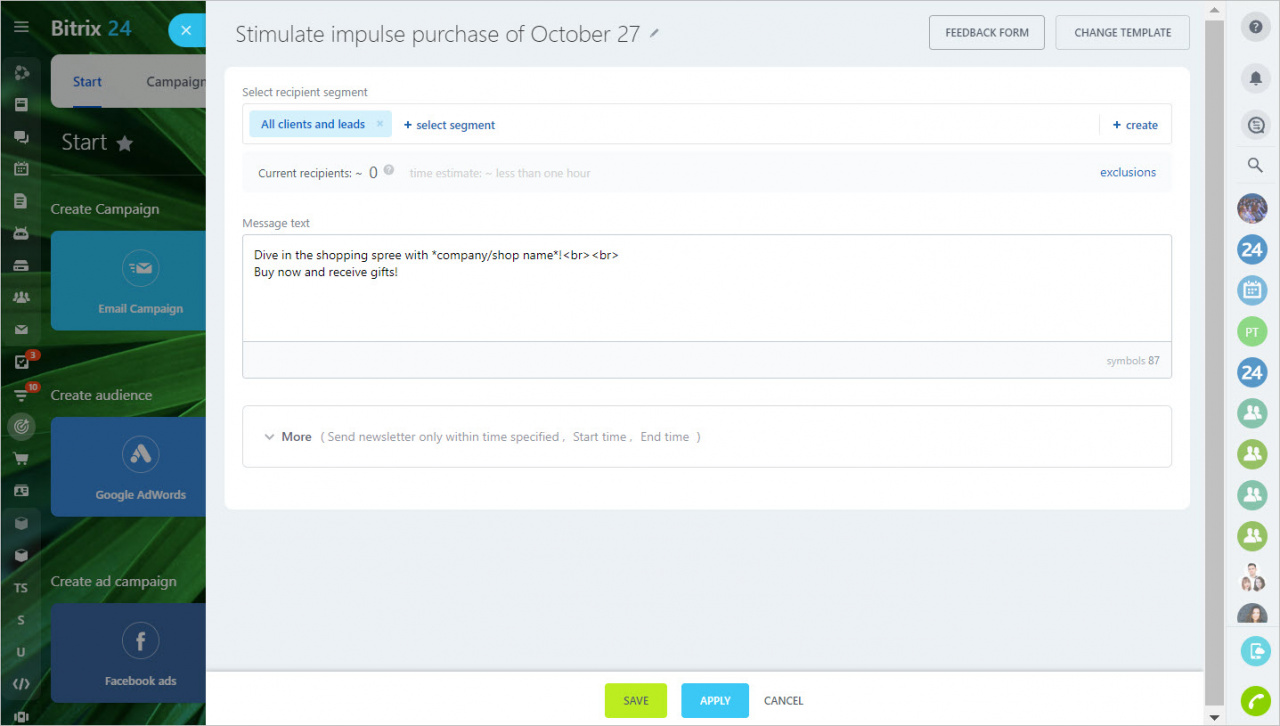 For example, the cosmetology clinic can invite clients for repeat visits.
Voice broadcasting
Voice broadcasting - is when a customer gets a call from a company and a pleasant voice tells him/her about an offer. To make such a campaign, write the text of your message. The system will convert this text into a voice message and call the customers.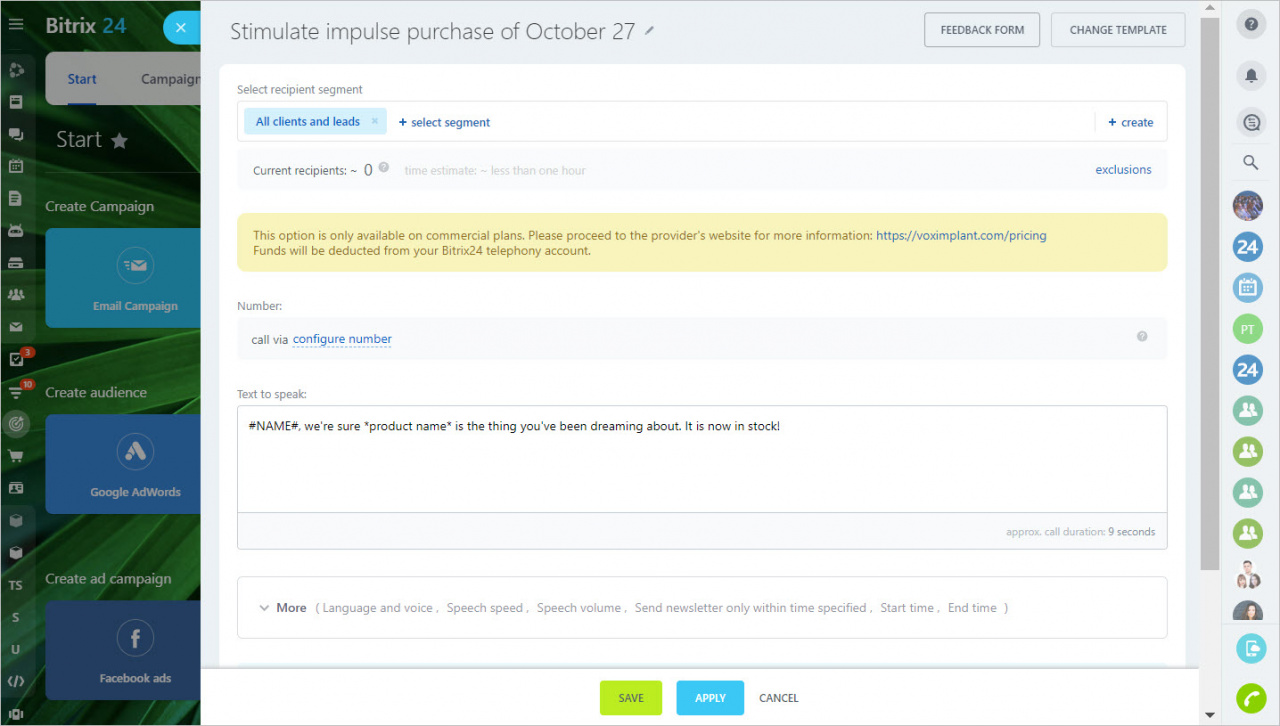 The
Text to Speech convertation
option is available on commercial plans. Read more information
here
. Payment is charged from the total telephony account in your Bitrix24.
For example, you can remind the participants about the event.
To make calls, you need to set up telephony in advance. Only rented numbers and PBX connections via SIP connector are supported. Only 5 calls can be made at one time. The rest of the calls will be made after the end of the current calls in the order of the queue.
Information calls are made every 15 minutes with 5 calls. If more calls are scheduled, the next 5 calls will be made after the current calls are completed in the next 15 minutes.
Sales boost
The sales boost creates repeat deals and leads with a certain group of clients. You can immediately add a task to the manager who will work with the deal. A handy tool when communication with the client should be done directly by a certain employee.