This article contains answers to the most popular questions about Tax Invoice.
I am a client from South Africa. Where can I find a Tax Invoice?
First, you have to open your purchase history inside your profile. Then, find a Tax Invoice next to a current Invoice.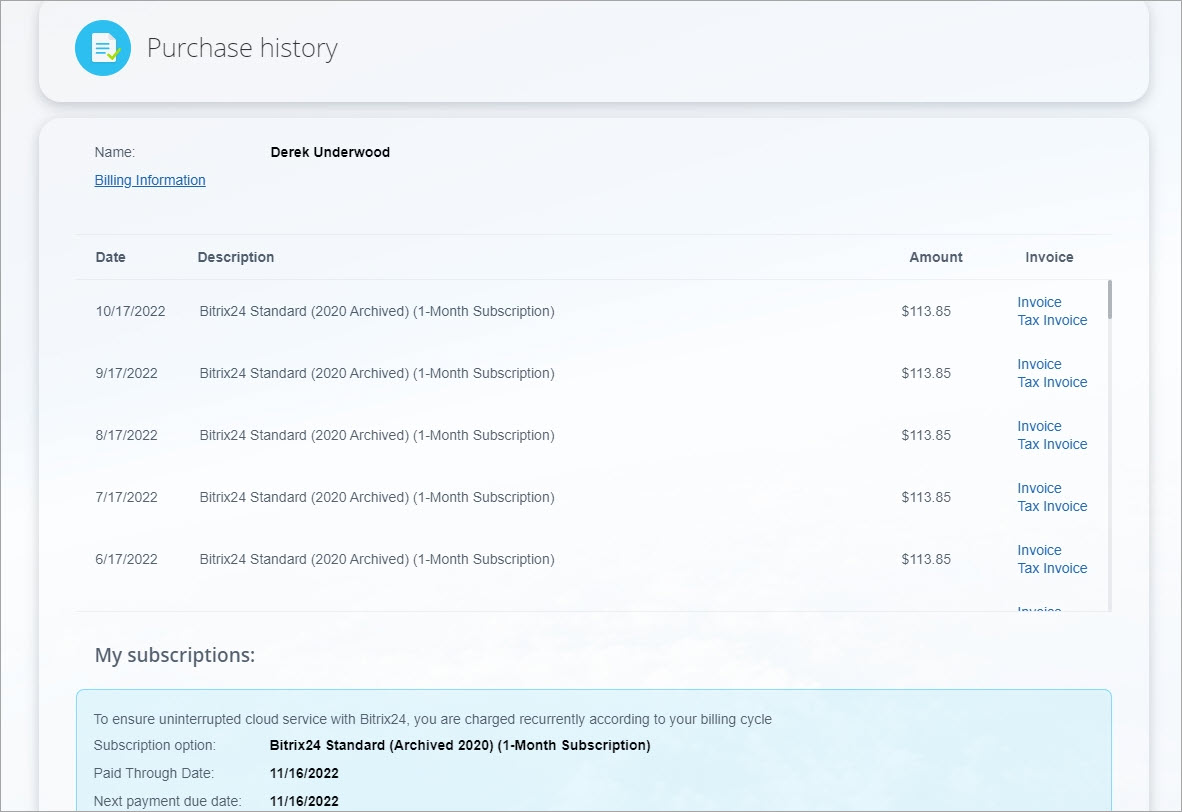 When can I download a Tax Invoice?
The day after your purchase will be paid, a Tax Invoice appears in your profile.
Can I use an Invoice which I get immediately after a payment is proceed instead of a Tax Invoice?
This is not an invoice for tax purposes.