In Bitrix24 CRM, you can print quotes and invoices, download them as PDFs, or send them to your clients by email. If you need to customize the quote or invoice print forms or configure PayPal, you can do it with the help of the Payment Systems settings.
Go to CRM > More > Settings > CRM Settings > Payment Options > Payment Systems to configure how your quote and invoice forms will look like.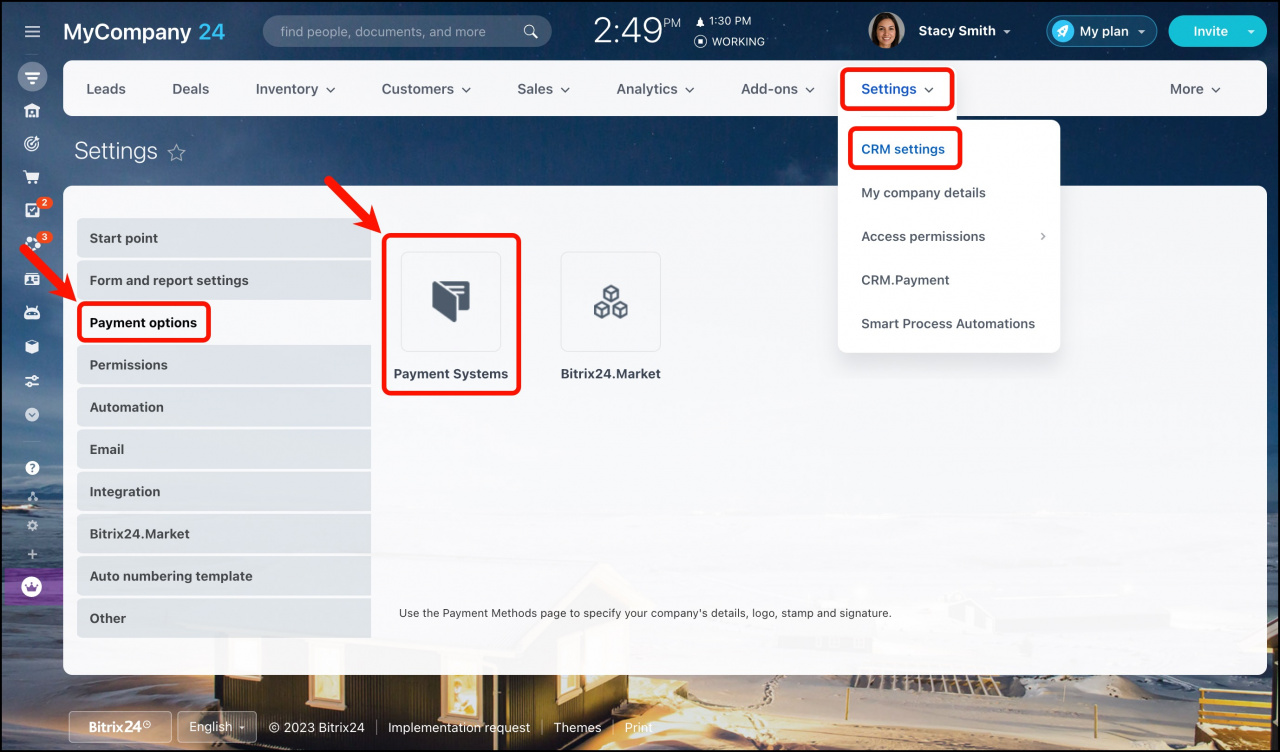 How it works
On the Payment and invoices page, you will find a set of default templates: invoices for contacts and companies, quotes for contacts and companies, and PayPal. You can either edit an existing template or create a new one from scratch.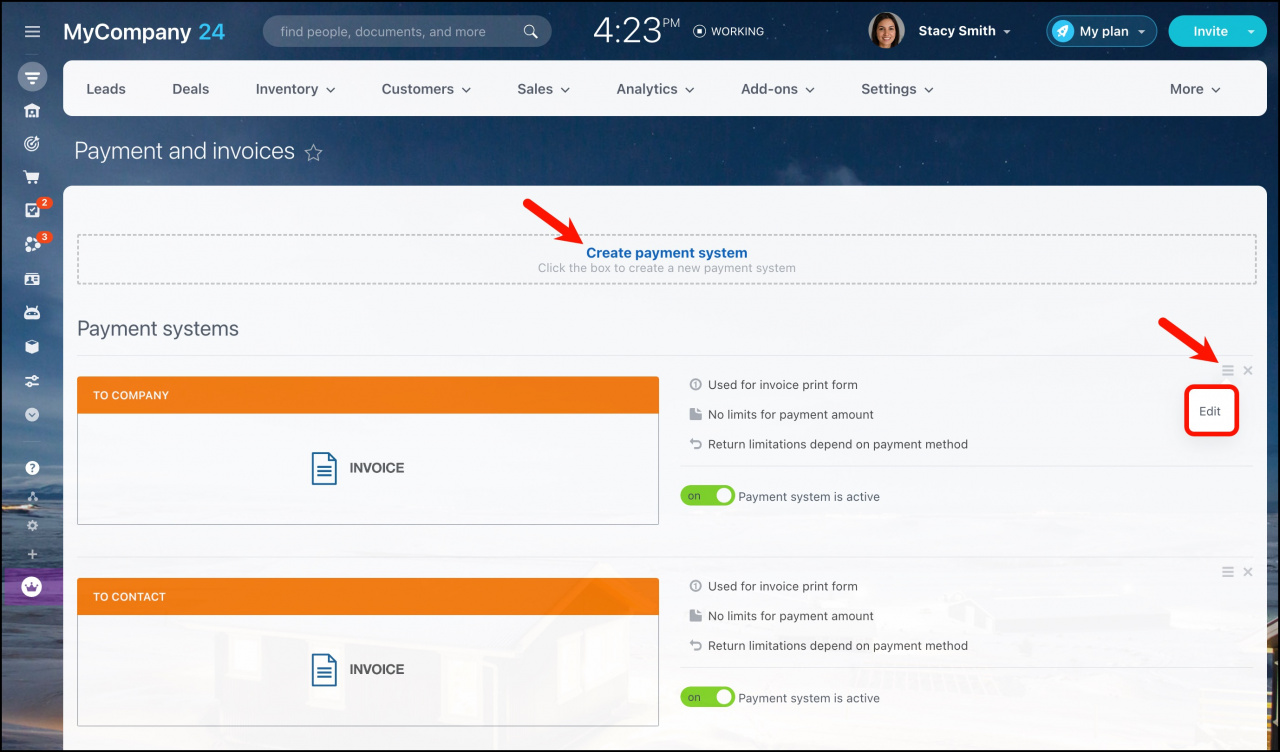 If you create a new template, make sure you have selected the correct handler. Different handlers are available for the supported languages.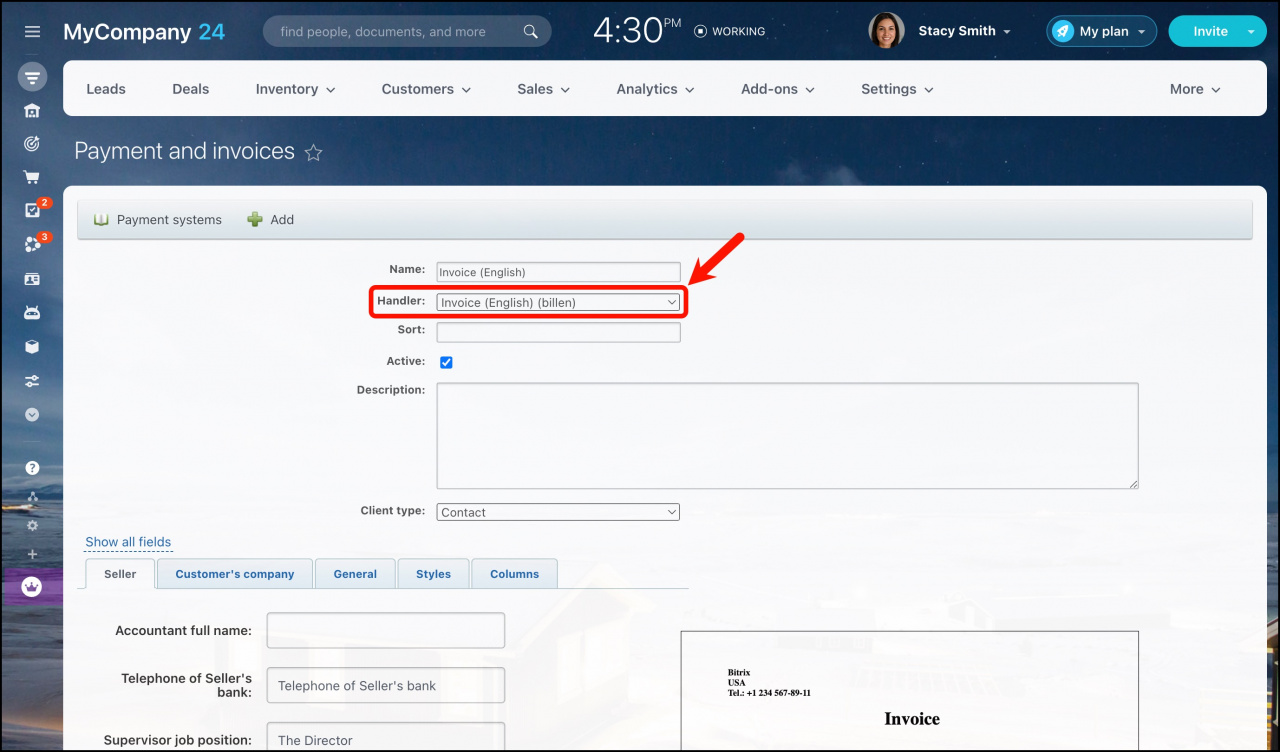 Choose the client type below.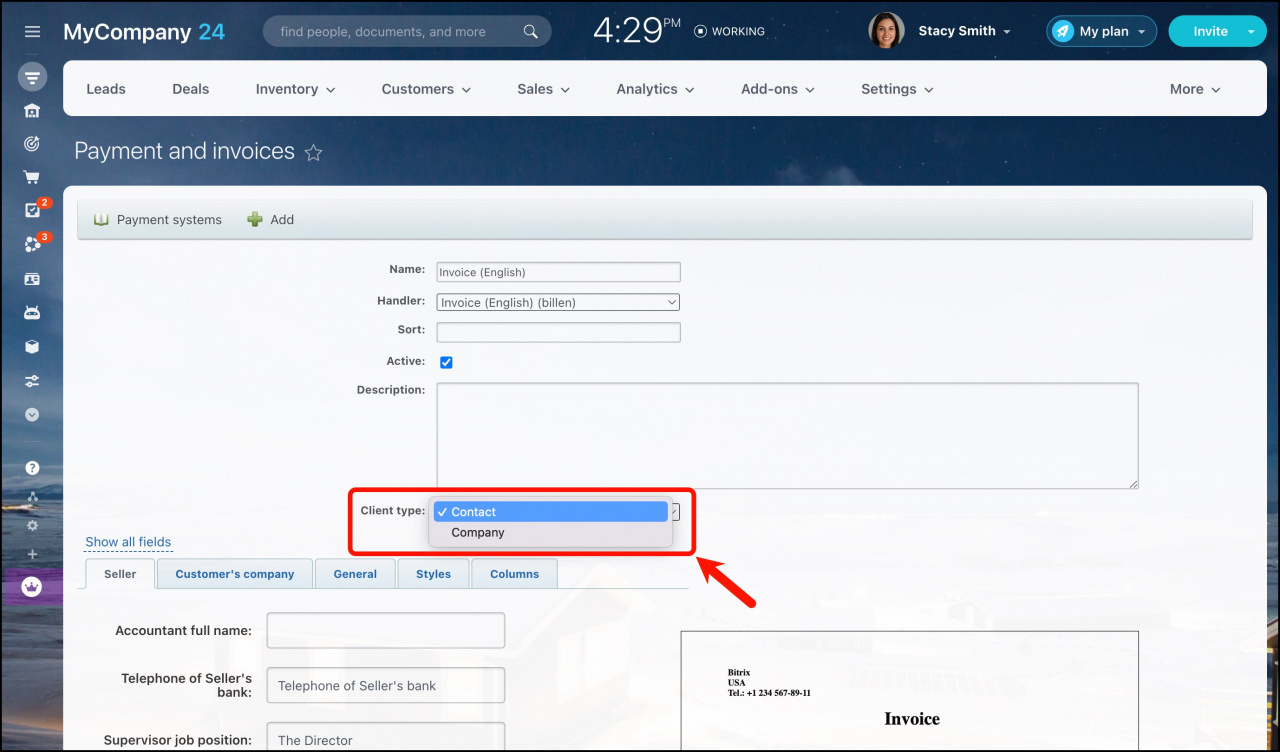 You can click on the Show all fields option to open all fields available for configuration.
Open the Seller section and match the fields. These fields will show information about your company as a seller. You should choose those fields that you would like to see on the quote\invoice form. You can add the company logo, signature and stamp here too.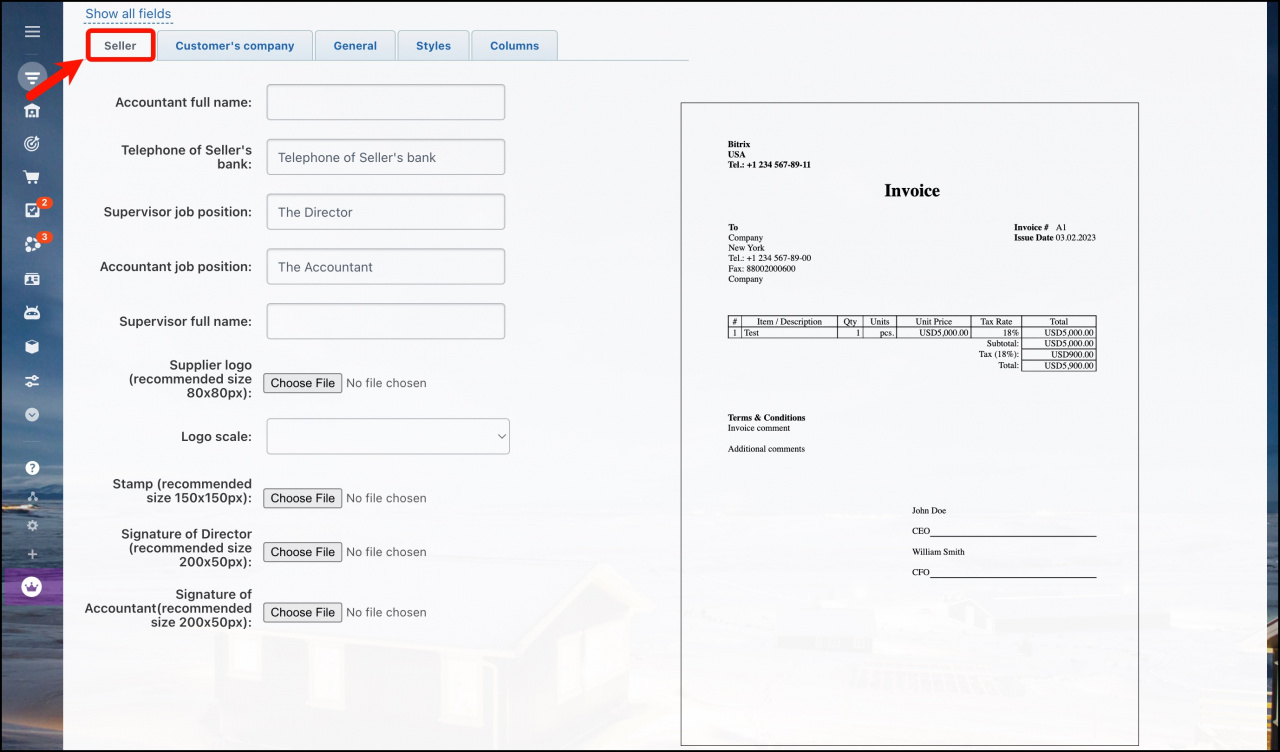 Go to the Customer's company section to configure the Buyer fields that will be shown on the quote or invoice. That will be your client's details.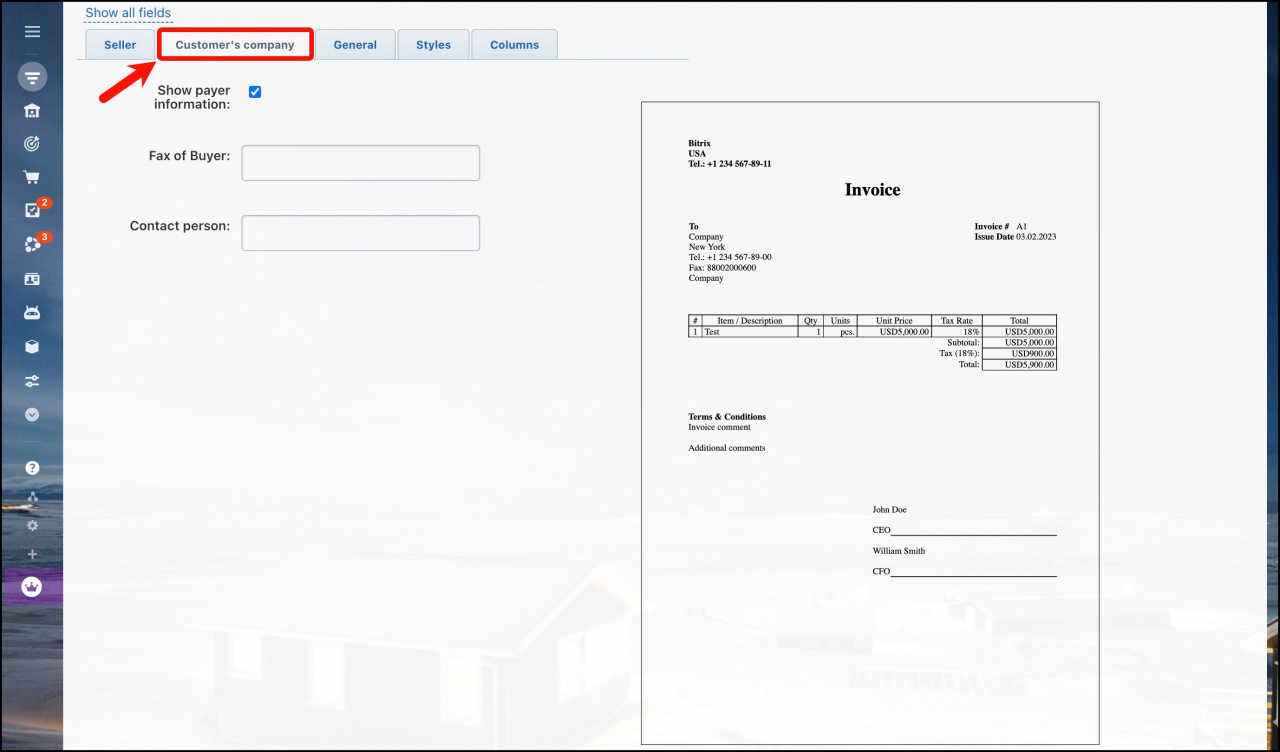 The General section allows you to add the title, enable summary and add comments.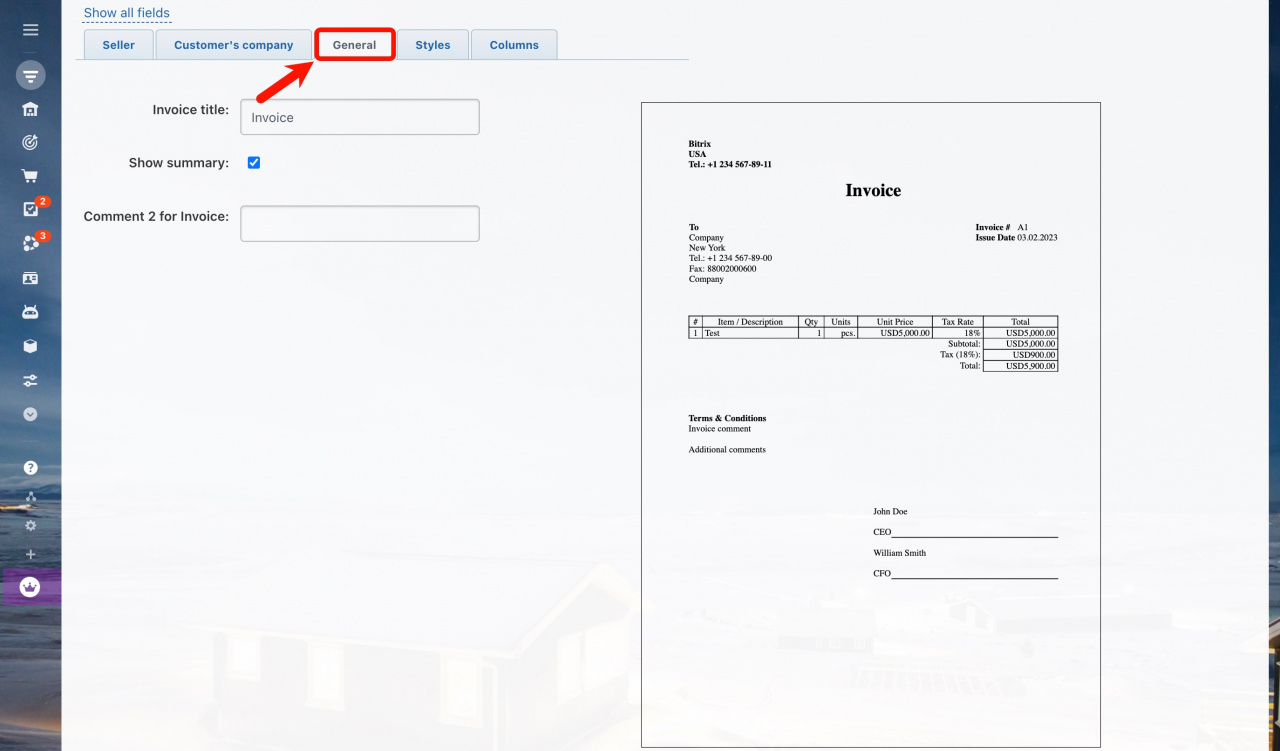 The Styles section allows configuring margins and adding a background image.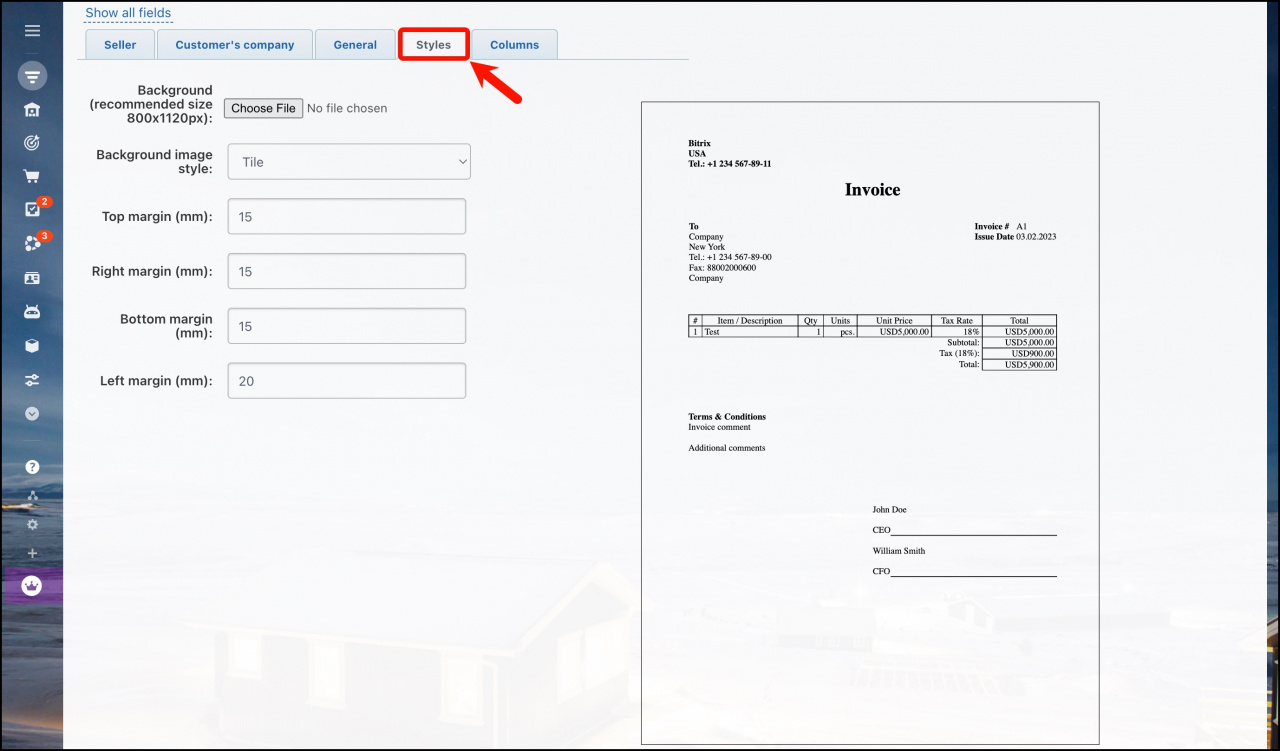 In the Columns section, you can configure columns and select product properties to add them to the quote or invoice.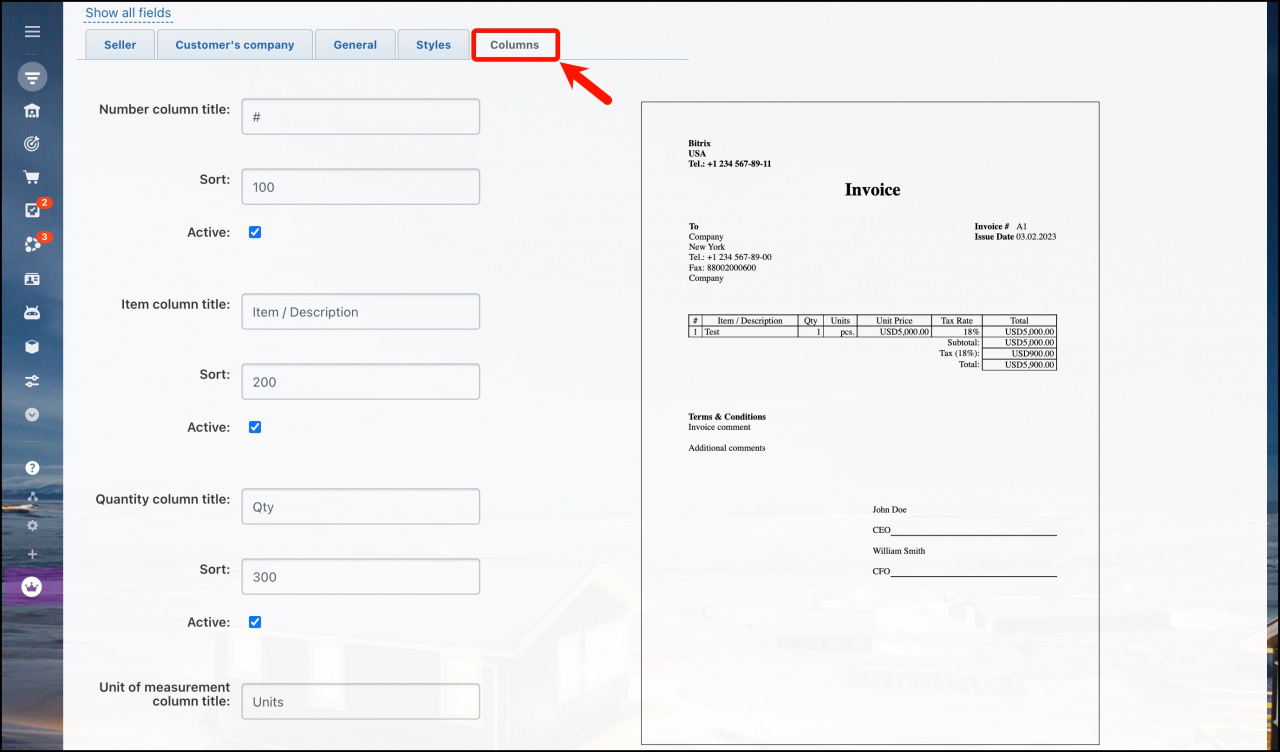 You can refer to
this article
to add new product properties in CRM.
For example, click Add property and select the Color property from the list. Then you can edit this column's position in the product grid by specifying its sorting.
That's it! You have your quote or invoice print form configured.
You can also connect PayPal as an electronic payment option. Read more in the article -
PayPal Configuration
.