When the CRM form is configured, you can start designing it as well as the page where it is placed.
Read more about posting CRM forms on sites in the articles: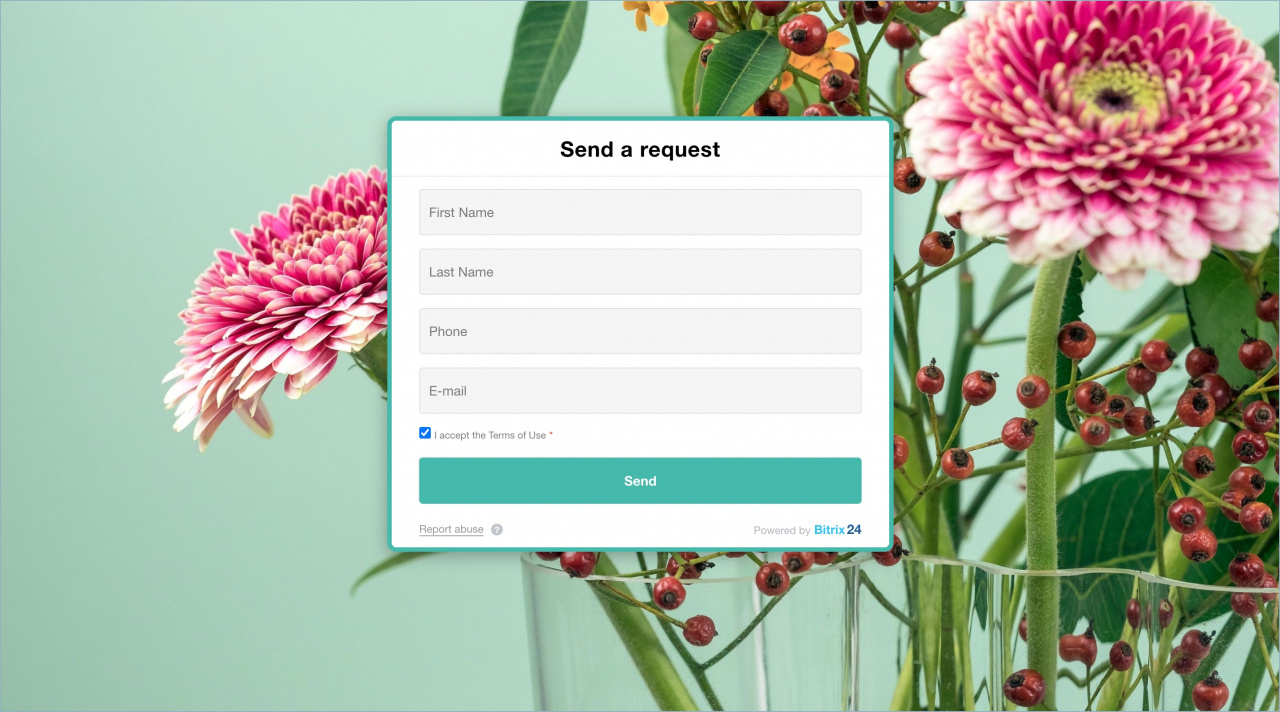 Configure the CRM form design
Click the Design button when editing the form.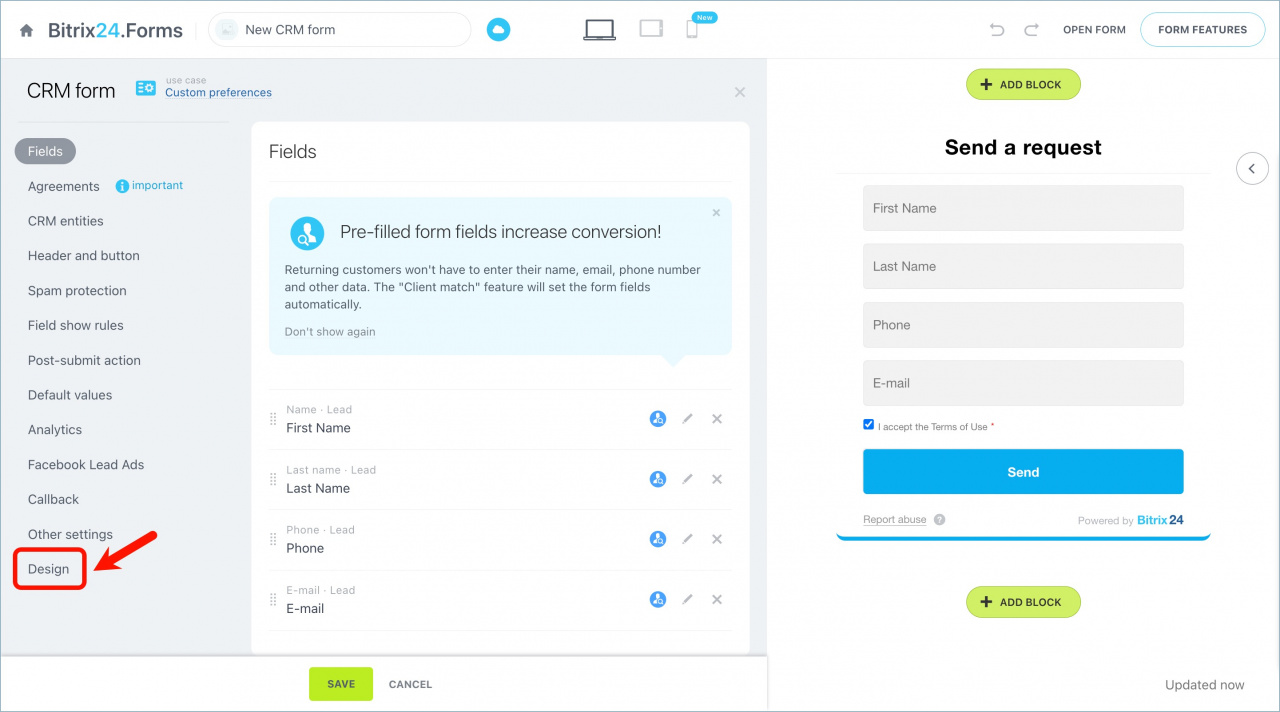 Then click on the form to edit its design. The corresponding settings are opened on the left.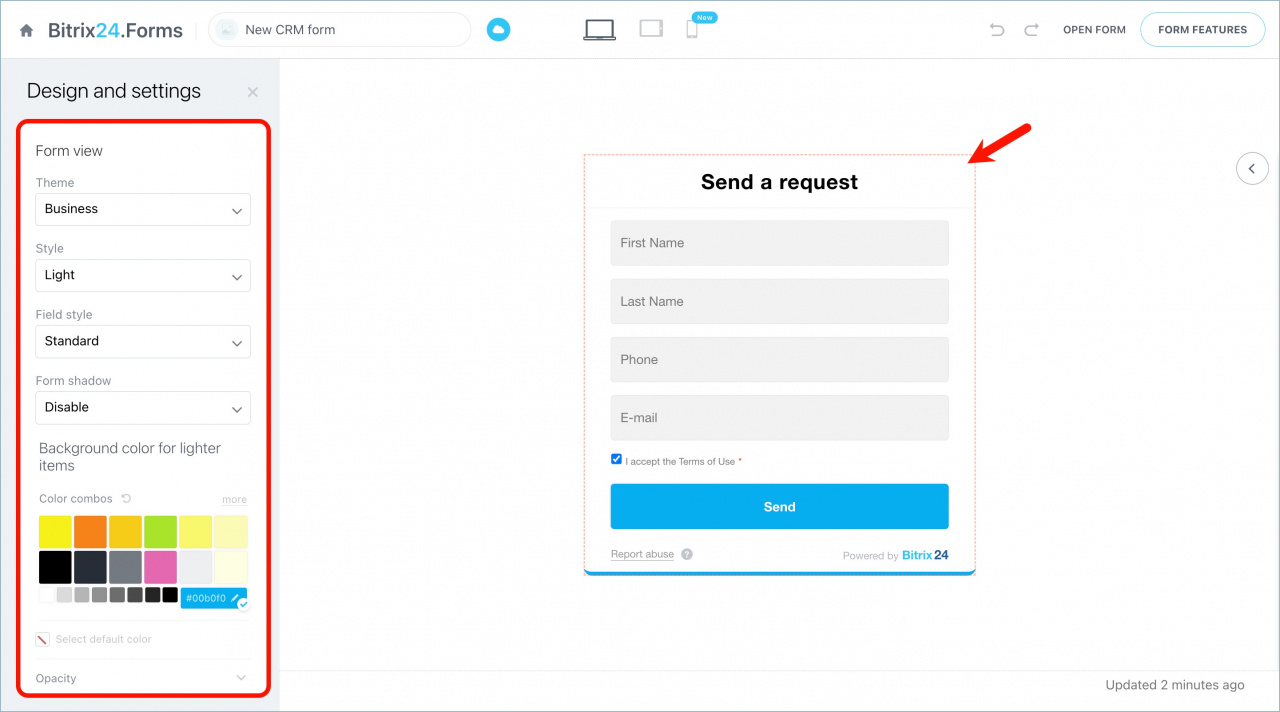 Here you can edit the following parameters:
Configure the CRM form page design
To use a custom background on the page containing your CRM form,
Upload an image or generate it with the help of our ImageAssistant AI.