You can send email messages right from the Bitrix24 CRM! Message history is saved to the corresponding CRM record form.
How to send an email message from CRM
Check the number of email messages can be sent from CRM per month on your plan. You can find all the information about Bitrix24 plans on the
pricing page
.
Just click Email in a CRM record form.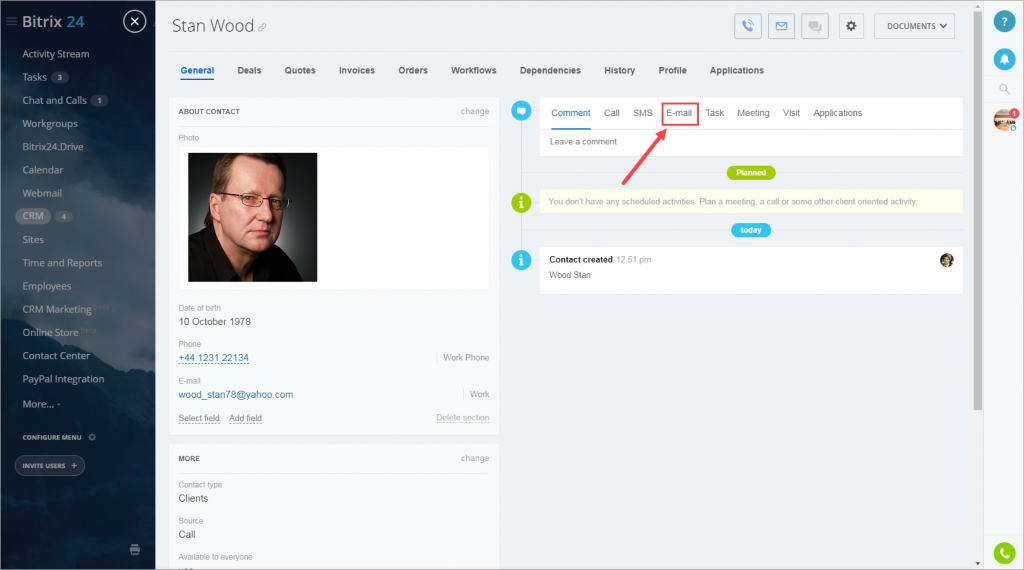 All outgoing and incoming messages can be found in the CRM record form.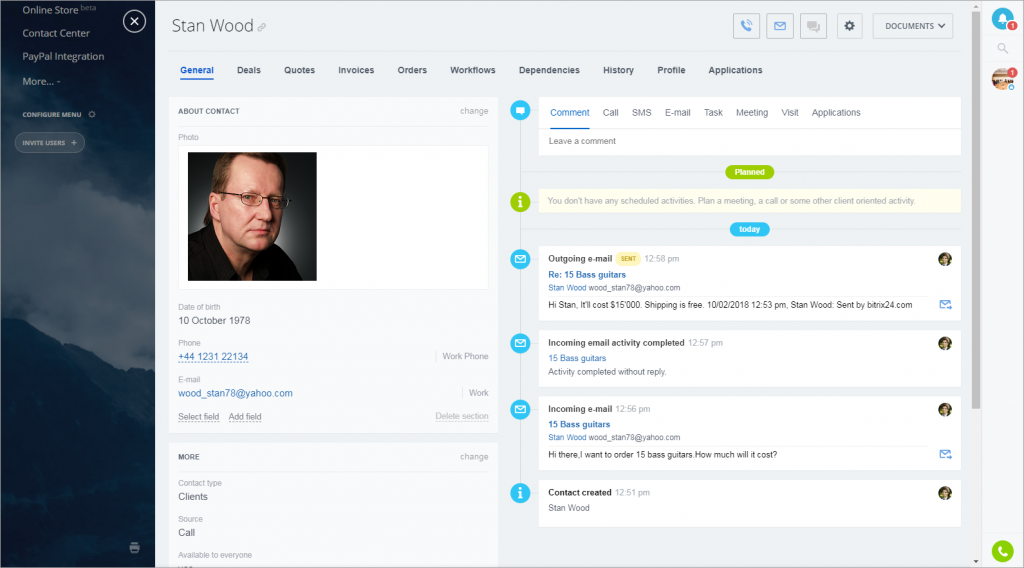 How to understand if the message was read or not
It's important to know not only that the recipient has got your message, but read it. You can view this information in the CRM record form.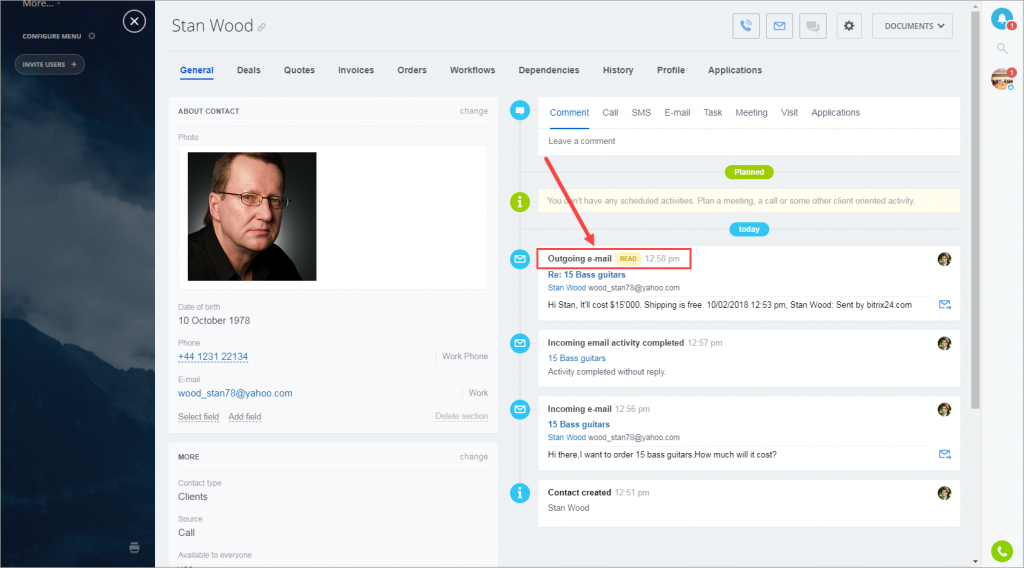 Additional senders
When sending email, you can send it from an email address that is not connected with Bitrix24.
Just click the small arrow next to From field > Add sender.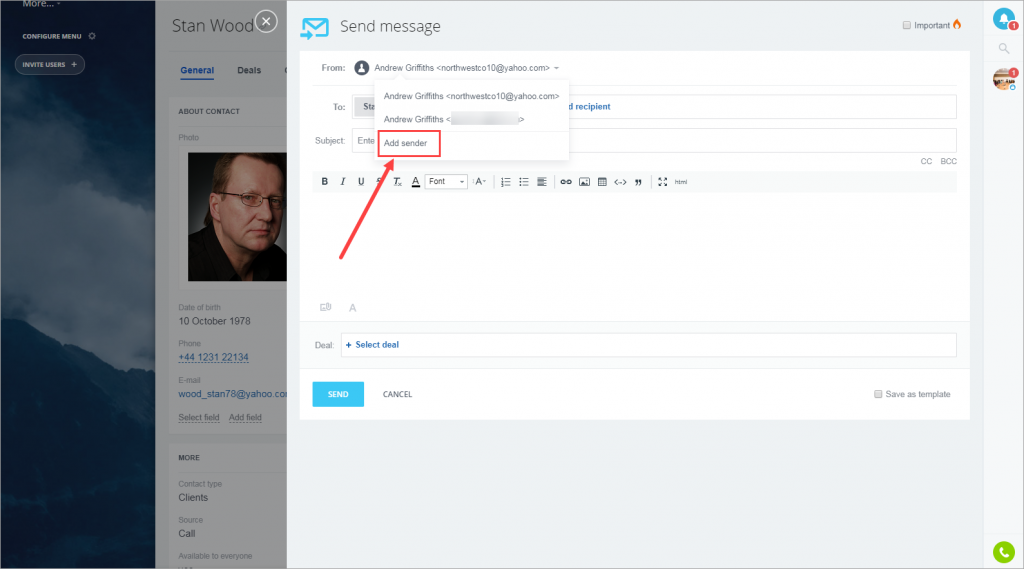 Enter your name and email address.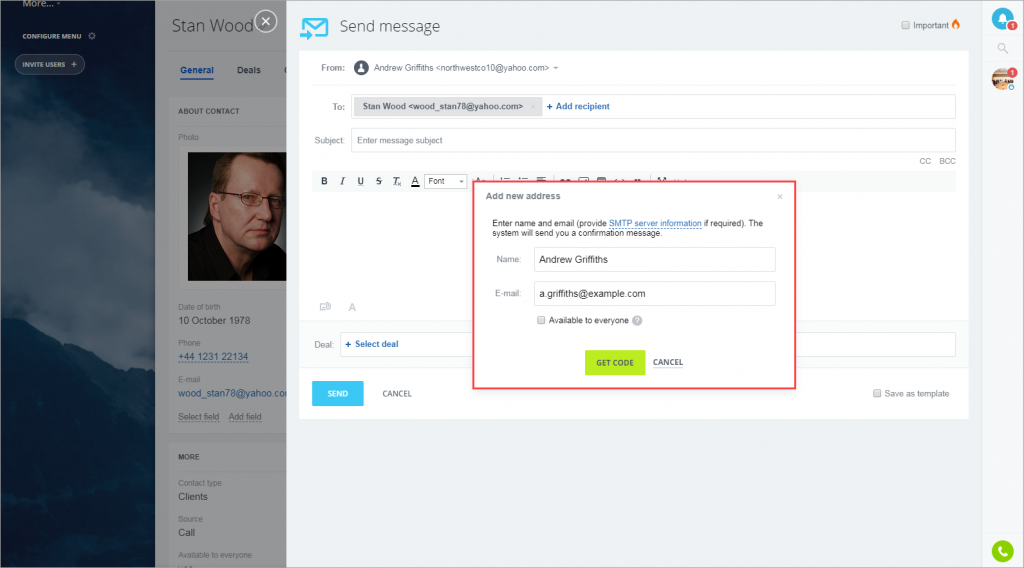 You'll get the confirmation letter to this email address. After confirming your ownership, you'll be able to select this email address in the From field.
Also, you can send email using SMTP server.
You can select additional sender everywhere you can send emails - in CRM record form (leads, contacts, activities, etc.), in CRM automation rules and in CRM marketing.
Please note!
There are some important moments when configuring additional senders:
When authorizing email address via the code from the confirmation letter, emails will be sent via Bitrix24 servers.
When configuring SMTP server, emails will be sent via the specified SMTP server.
Email limits apply to both of these options.
SMTP servers often have their own limits and restrict mass mailing, or can even block your account if these limits are exceeded.
You cannot configure additional senders via your own SMTP server in Bitrix24 On-Premise.
Other ways to send email from CRM
You can also send emails from CRM in the following ways:
The size of both outgoing and incoming email attachments in CRM should not exceed 14,3 Mb. Otherwise, an email will not be received or sent.