Resource booking option in a CRM form allows clients to reserve services. The form can be placed on the site, sent to the client in the chat or posted on the social networking page.
Configure a CRM form
Go to the form settings and open the Fields tab. Add a Resource booking field to the form.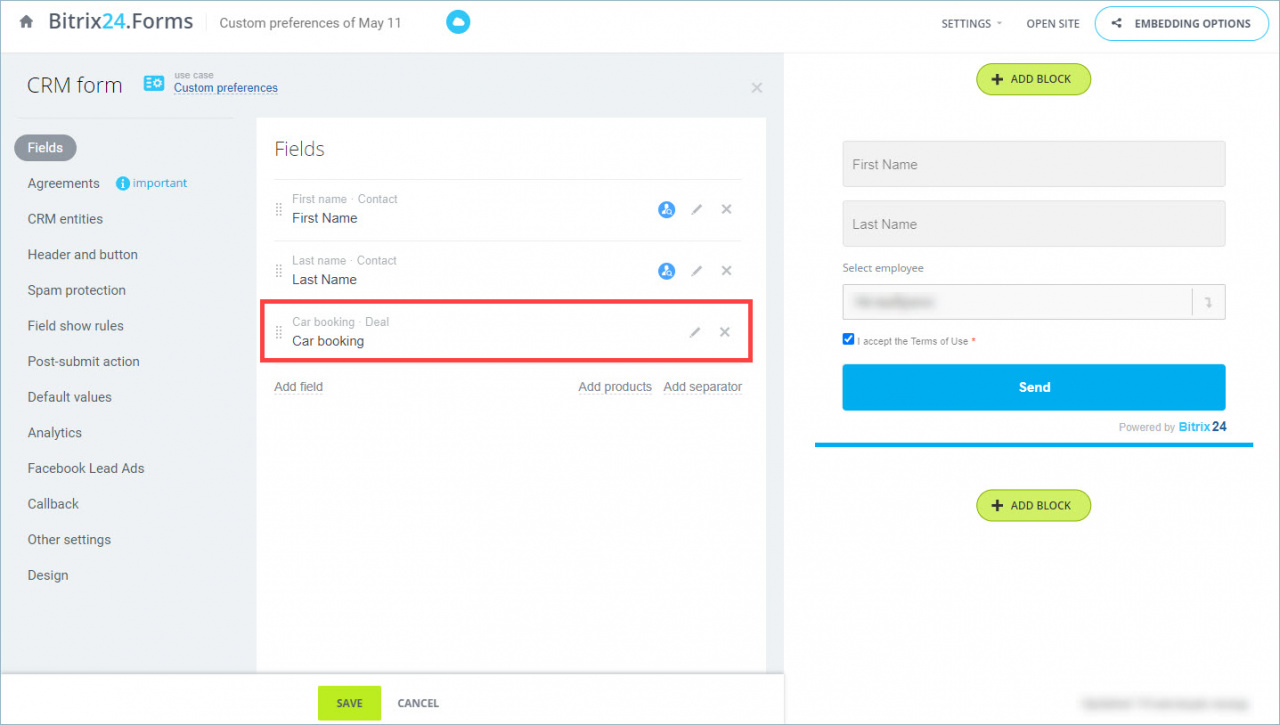 Go to the field settings in the form.
All of the field settings you make on a form apply only to that particular form.
Field name is not displayed in the form, so you do not need to change the name.
Rename the Resources to something more understandable to the client.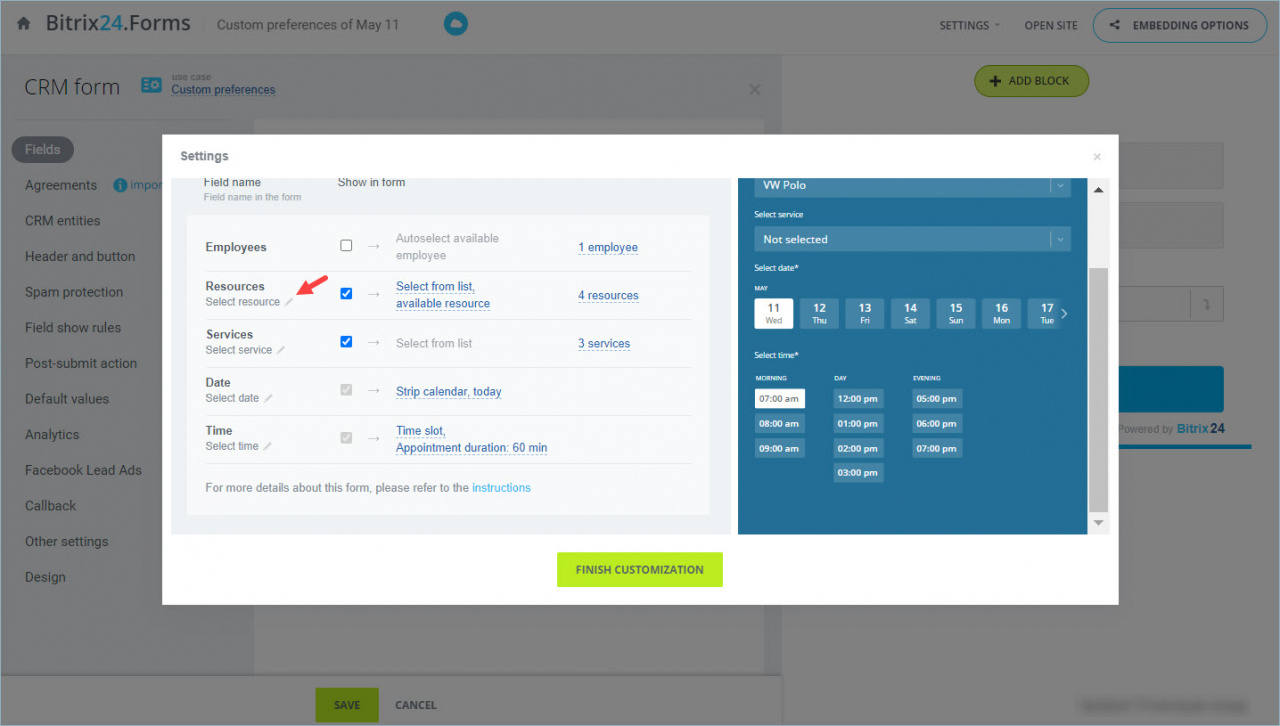 If you do not want to display resources or services in the form, uncheck the box.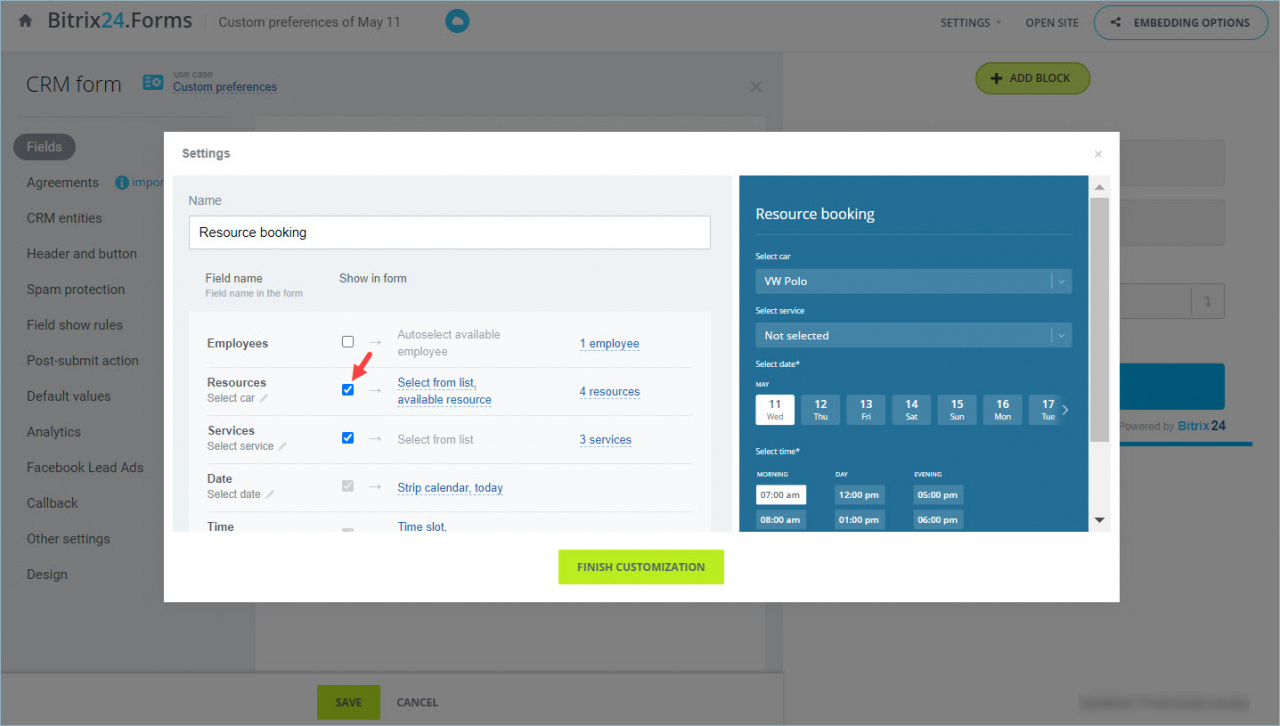 The value in the list can be Not specified or Available resource. In the first case, there will be no preset value in the field. In the second case, the first free resource will be displayed.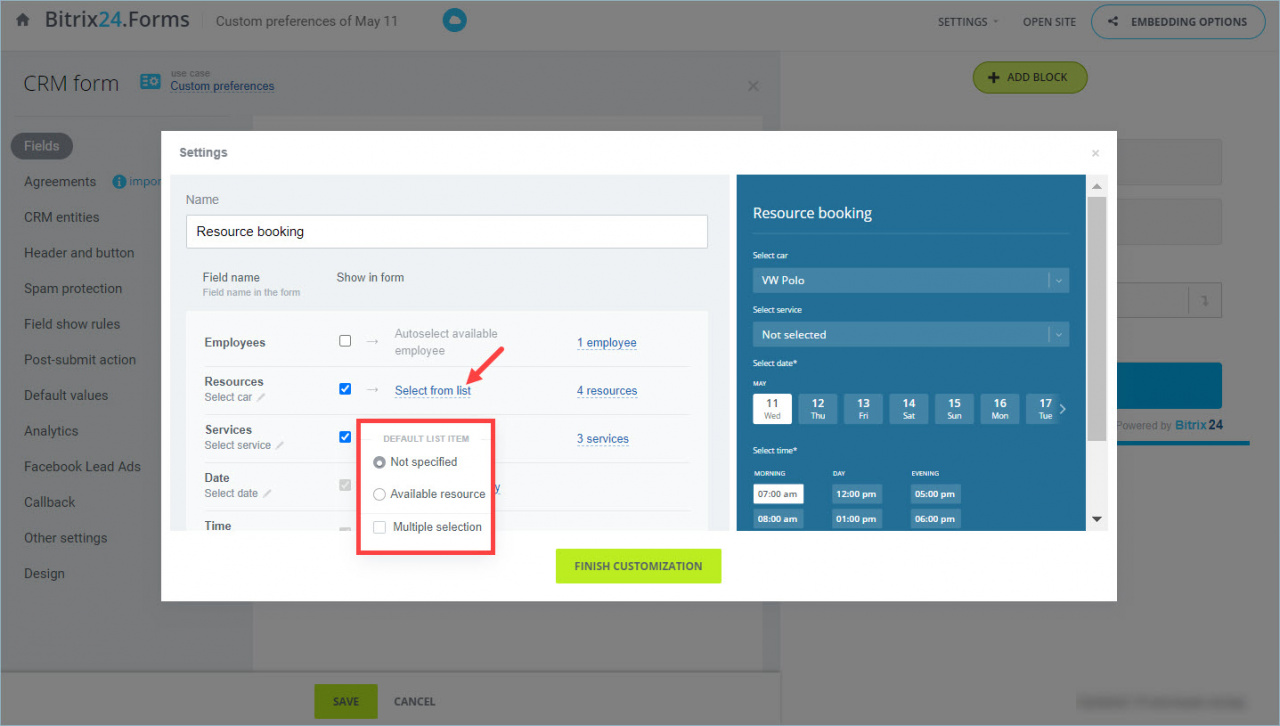 In the list of resources, check the ones that the client will be able to select in the form.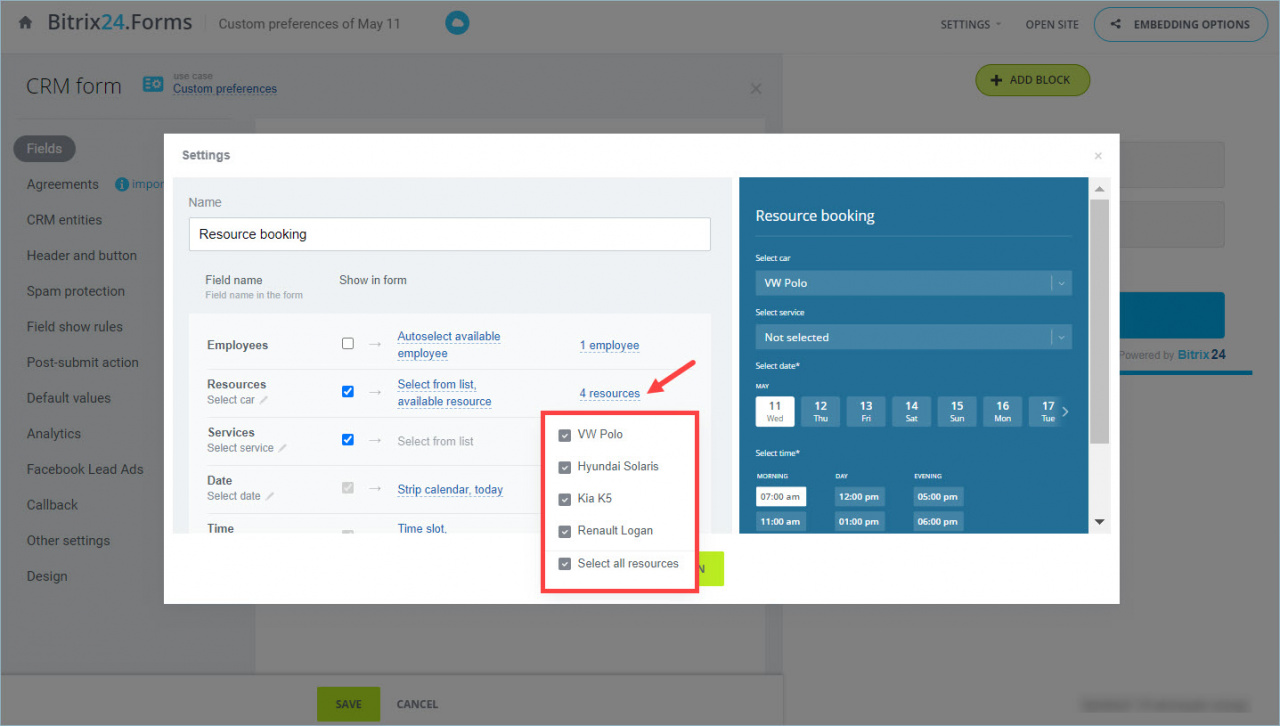 Services can also be renamed, for example, into Rental Period.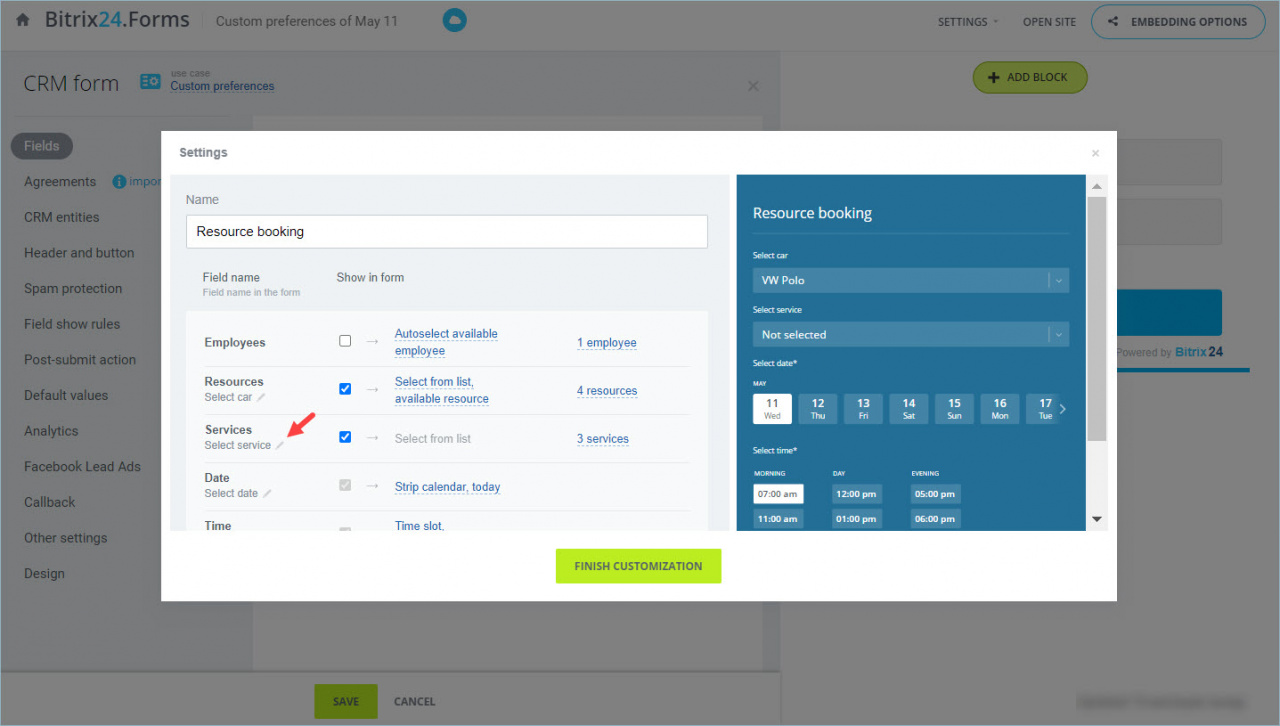 In the list of services, check the ones that the client will be able to choose in the form.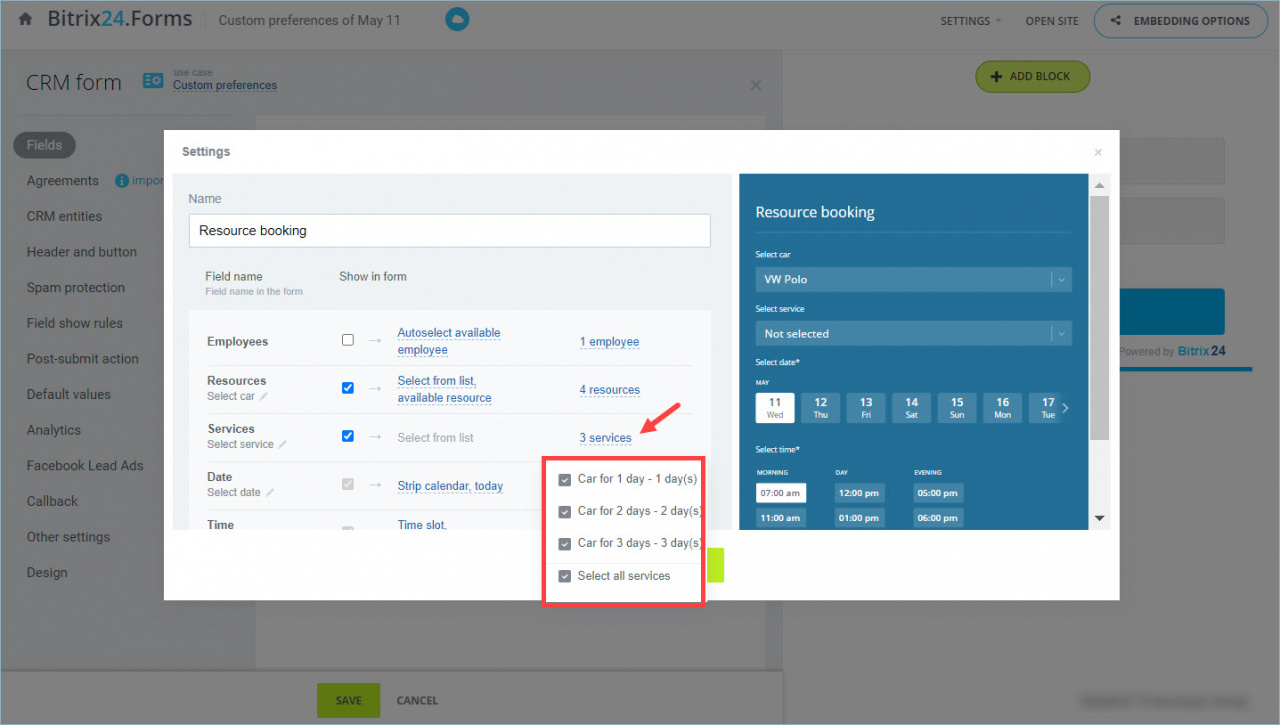 If necessary, rename the field and select the appropriate calendar display option.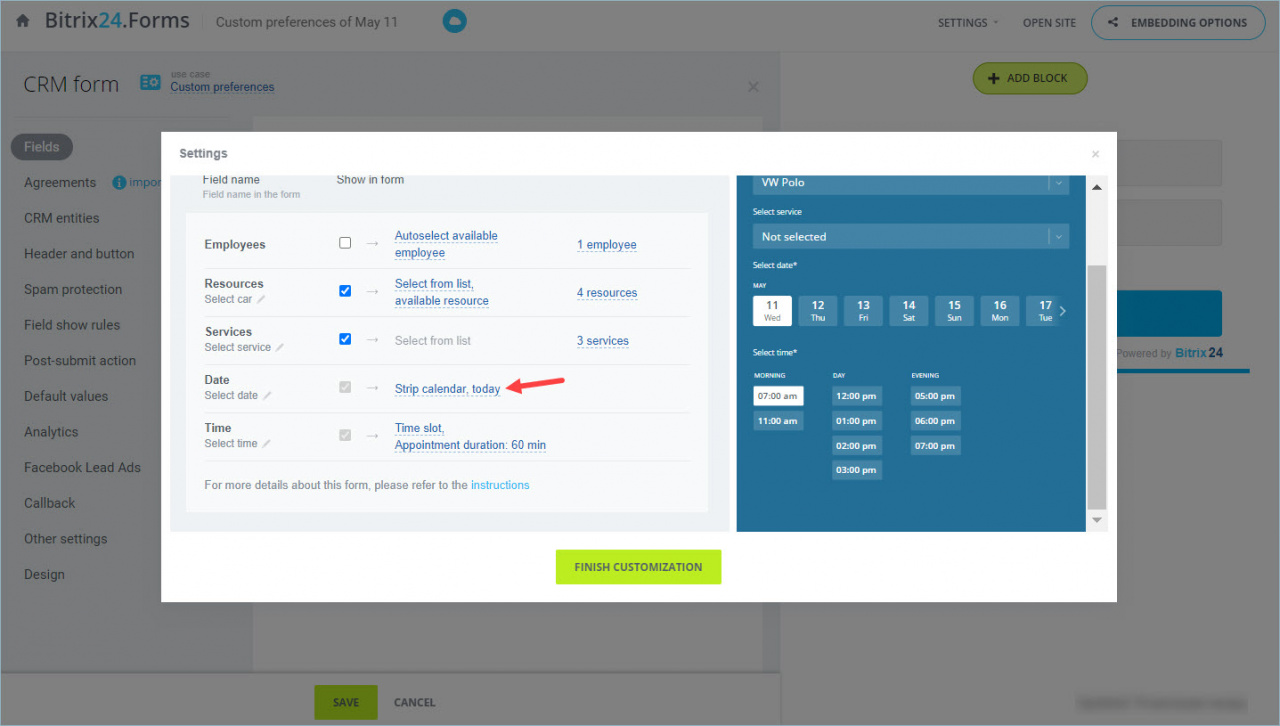 How to work with the form
In the form, the customer fills in a name, a phone number and other fields.
You can show the fields in a certain order. Read more in the article
Field show rules
.
Once the client has filled out the form, a lead or a deal (depending on the form settings) is created in the CRM, which records the client's contact information and all the information about the booking. Managers will be able to contact the client and make an appointment.