Emails may be not received by your clients due to different reasons. One of the most popular reasons is that an email address provided by your client doesn't exist or is invalid. Such emails are considered to be "errors".
If you have too many "errors", the daily limit will not be increased.
How to avoid getting "error" status
Make sure that the "error" status is not caused by a mail server error.
For example, you have created an email campaign. In campaign statistics, you see that some of the emails have an "error" status. As it affects your daily limit, you need to get a list of the recipients' email addresses with "error" status and add such email addresses to exclusions when creating your next email campaign.
Click on the number of "errors" in the campaign statistics section.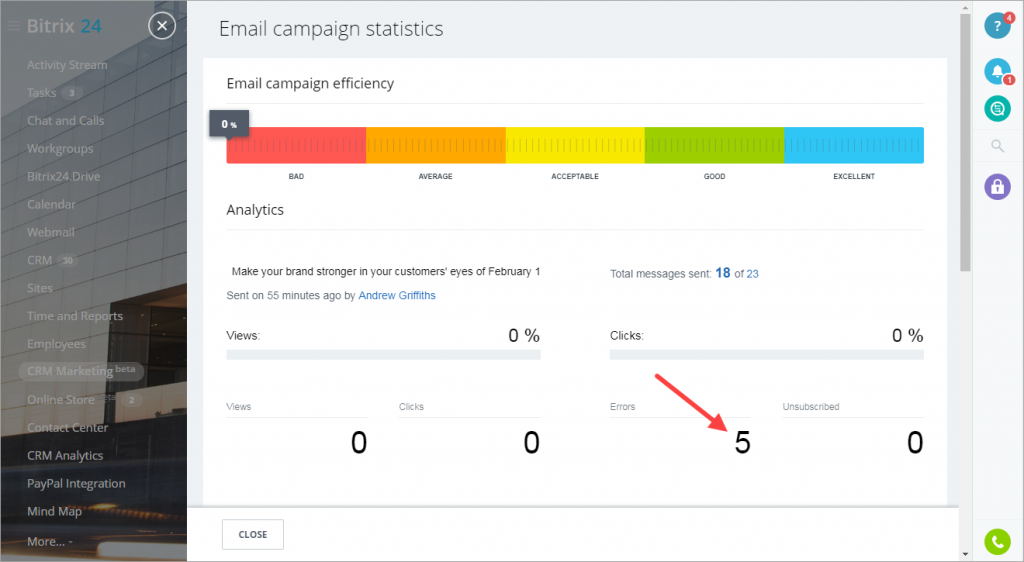 Click the cogwheel button > Export data to get a list of recipients with "error" status.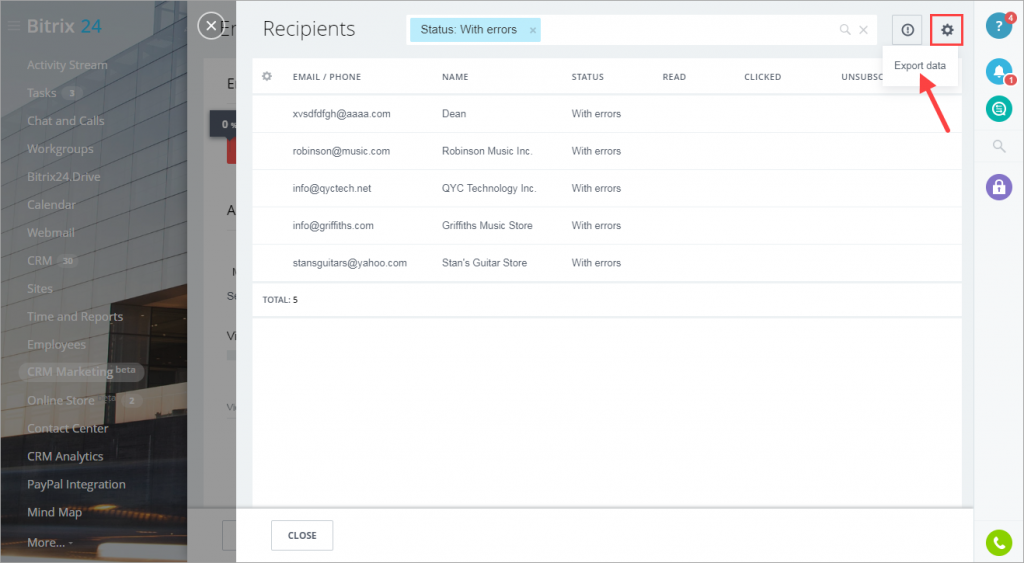 Open the file and copy the list of email addresses.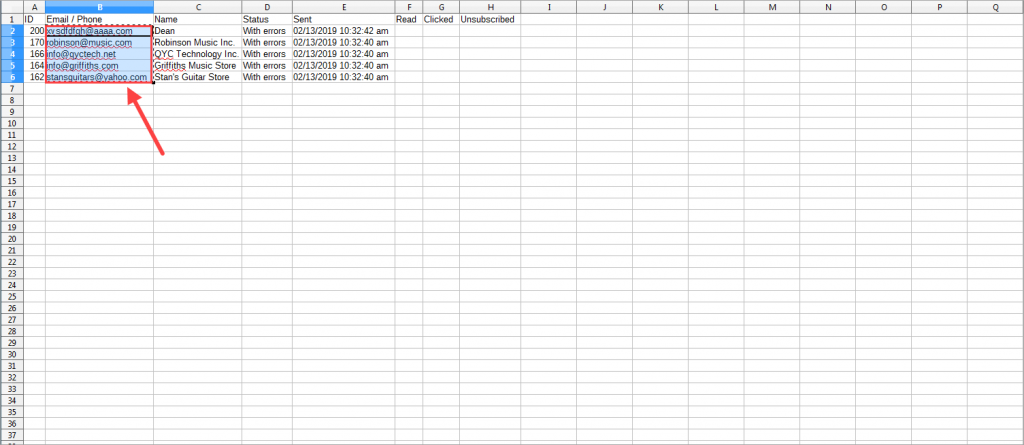 There are two options to add these email addresses to exclusions:
1) Add email addresses to the Black List
Click CRM Marketing > Black List > Add to list > paste the email addresses > click Import.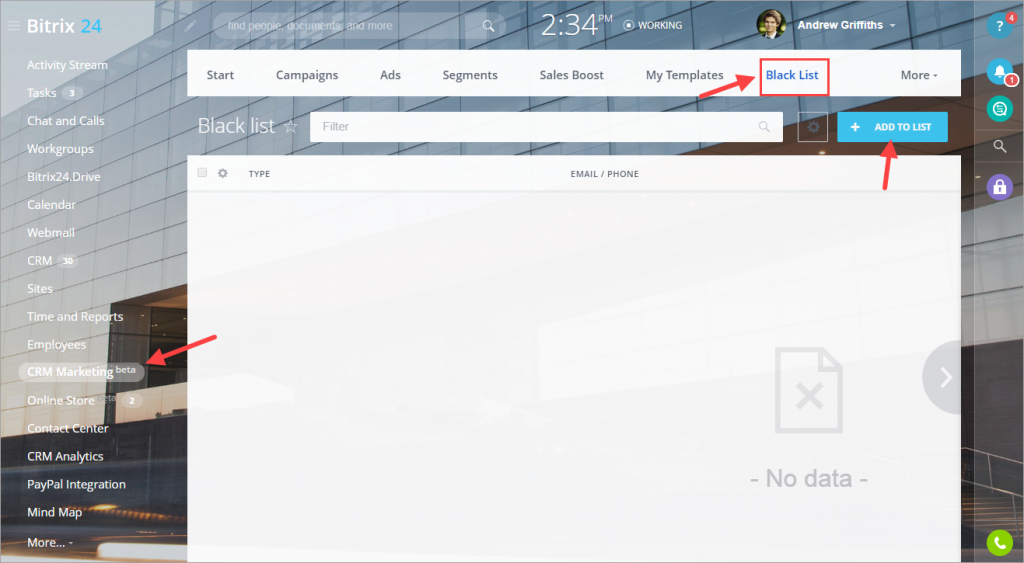 2) Create a special segment
Click CRM Marketing > Segments > Create Segment > click import button in the Custom recipient list field.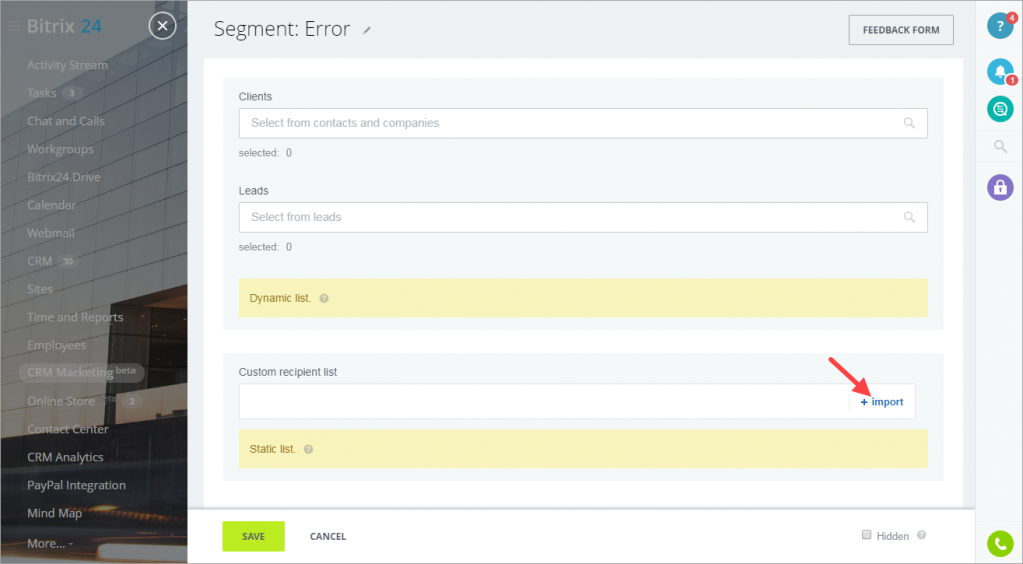 Paste the list of email addresses and click Import.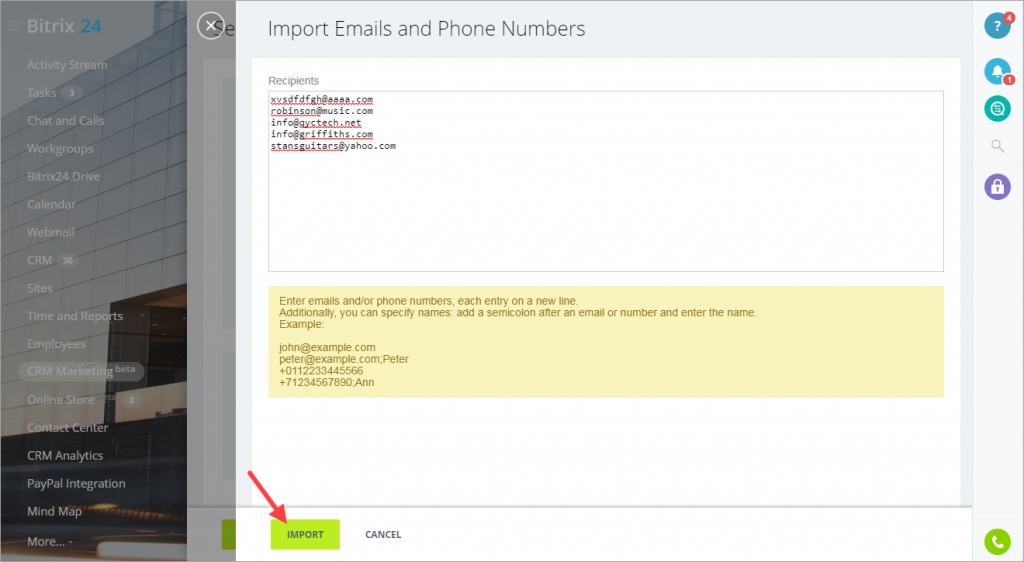 Save the new segment.
When creating a new email campaign, click Exclusions > Select segment.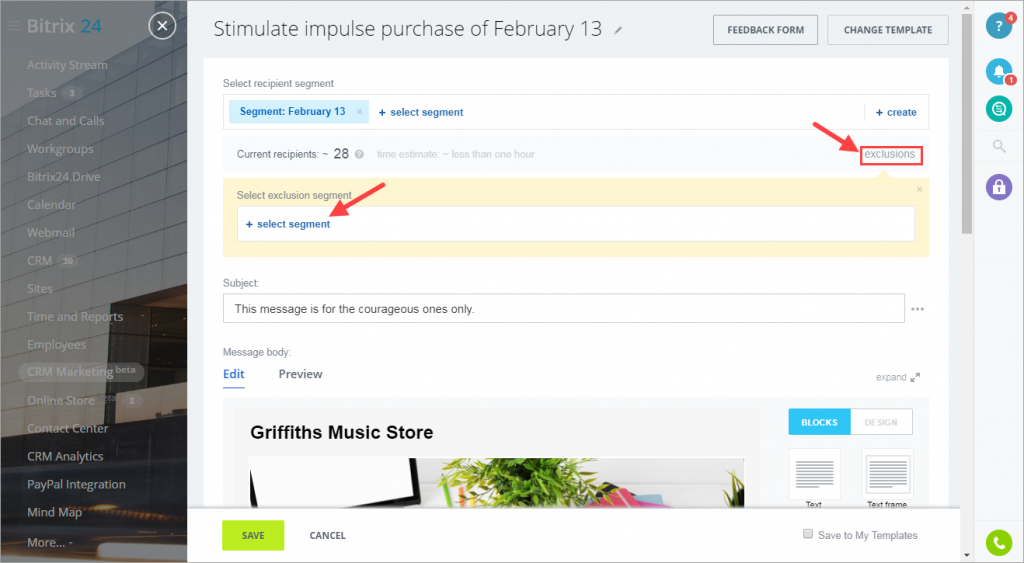 Select the created segment and click Save.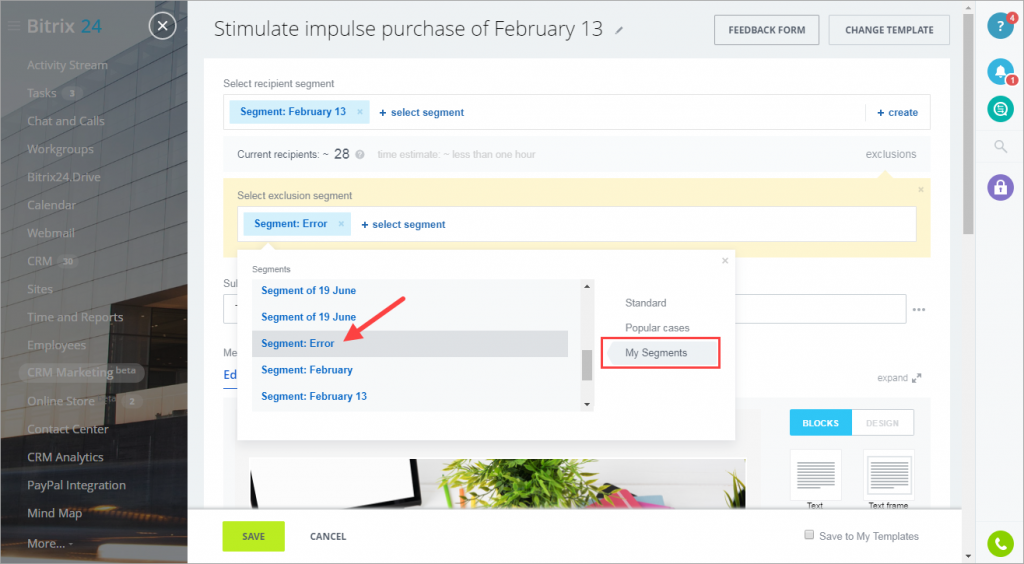 No matter which option you've chosen, messages won't be sent to email addresses specified in exclusions list or black list, and you won't get "error" statuses from these recipients for a second time.