Creating a knowledge base in Bitrix24 is as easy as creating a Bitrix24 Site. There is no need to learn Wikitext anymore!
Knowledge base can be created in one click. All you need to do is to select a knowledge base template and edit its blocks, add videos and images. Pages and categories can be created on the main menu page.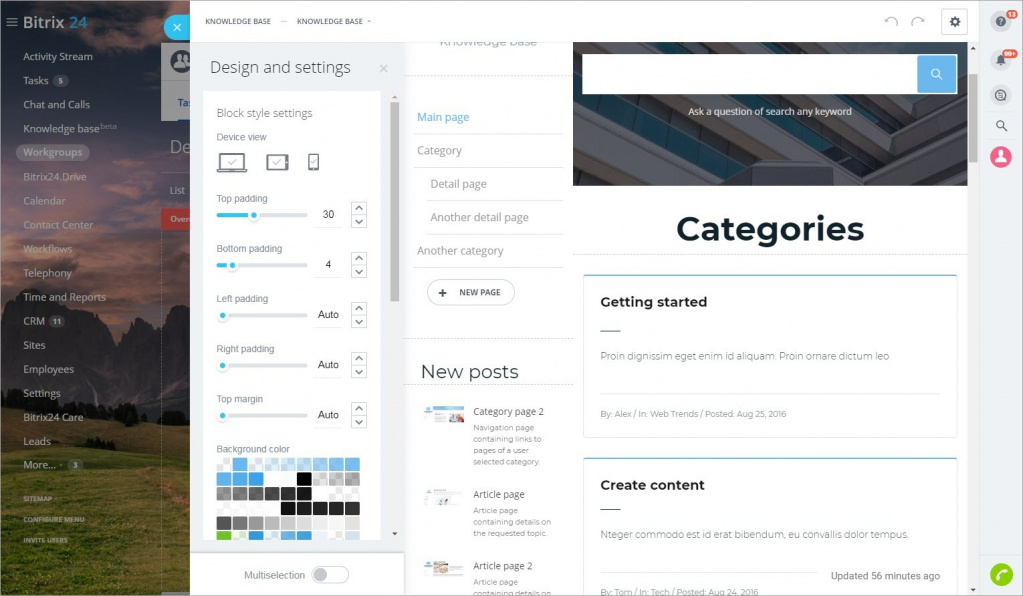 There are two types of knowledge bases you can create: company knowledge base or workgroup (project) knowledge base.
The number of company knowledge bases you can create depends on your
Bitrix24 plan
.
You can create only one knowledge base for each workgroup or project. The number of workgroups/projects you can create is unlimited regardless of your Bitrix24 plan.
Recommended articles: