Only
commercial plans
subscribers can configure workgroup/project access permissions.
Access permissions inside Bitrix24 workgroups can be grouped under 2 main categories:
1. Group role:
all group members are divided into 3 groups:
Group Owner: has full access to the workgroup.
Group Moderator: has limited access as configured by group owner, but can invite users to the workgroup.
Group Member: simple group user with access rights configured by group owner, can't manage group users
2. Feature settings:
after the roles between workgroup users are defined, group owner can configure workgroup users access to tools. Features settings can be found under
Actions > Access permissions
: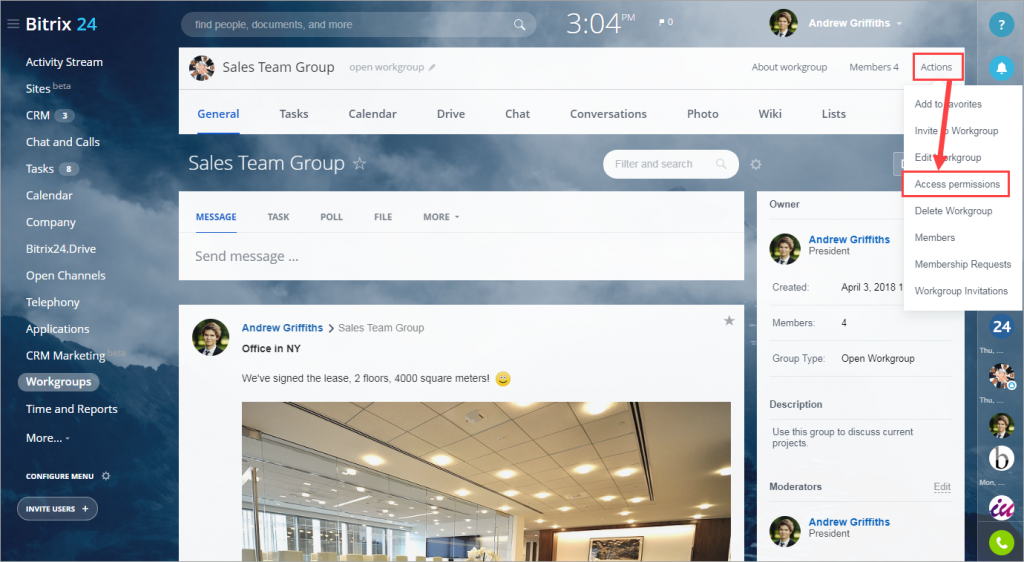 Access to photo gallery, tasks, conversations, search & wiki can be granted in this section.
Please note that access permissions for Calendar, Drive & Lists are configured individually inside each section: