Please note that business processes are available for Bitrix24 Standard & Professional plans only.
Both in Bitrix24 Activity Stream & My Requests section under My Workspace you can find several pre-made Workflows templates: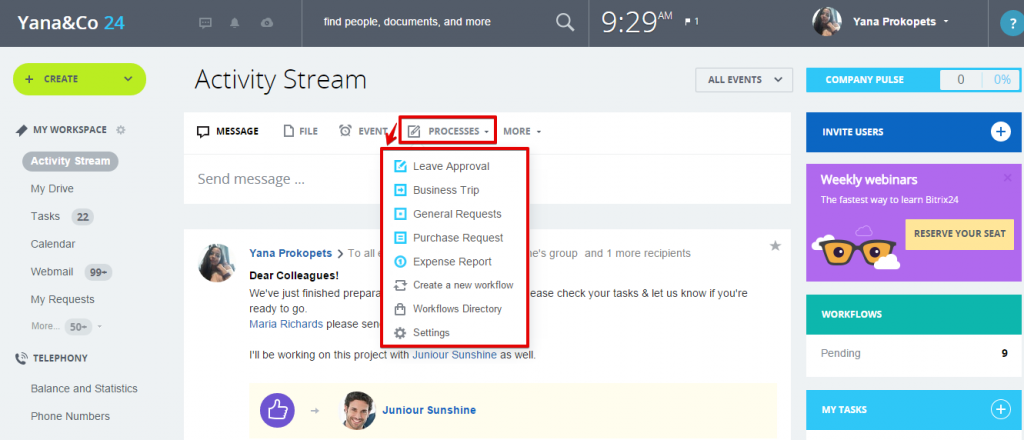 Leave Approval – request a leave quickly with no paper needed. Requests are first approved by the department head(s) and then sent for processing by an HR manager. All you need to do is fill in the fields with the relevant information for your leave and notification will be sent when the leave is approved or denied.
Business Trip – get a business trip approved and processed completely with this workflow. The approval process goes up the company hierarchy and then accounting processes the documentation. You will receive notifications as the approval moves forward.
General requests – send any type of request to the employee that you indicate.
Purchase requests – create a purchase request and send it for approval. Include information and documentation concerning the purchase.
Expense report – submit an expense report for approval via the company structure.
Please note that these Workflows are not connected with the Business Processes available in the CRM, Company Drive & Lists. Workflows are new type of processes, approvals (disapprovals) and statuses of these processes will be displayed in your Bitrix24 Activity Stream.
Bitrix24 administrators also can:
- create new custom workflows with the help of "create new workflow" option in Activity Stream>message>processes or under Workflows > Workflows in Activity Stream > Create new;
- configure which workflows will be shown in the Activity Stream;
- set access permissions for Bitrix24 employees inside workflows "Settings>open workflow for editing>access page".

In Workspace>Workflows users will find those assignments which require their reaction. The counter next to the Workflows section will advise if there is an amount of processes addresses to you: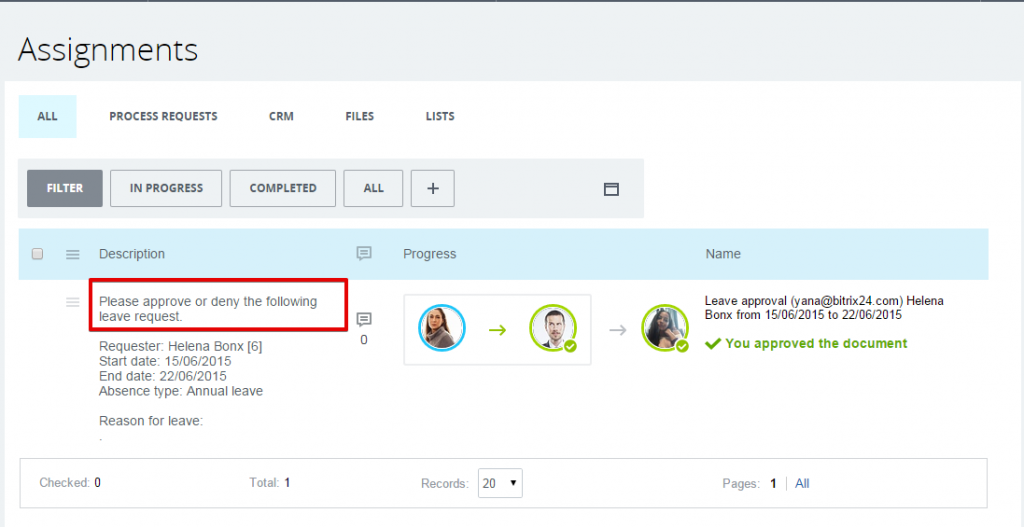 In My Requests section you can always find all processes you've launched – users can always refer here to see which processes are currently in action, have been finished or whom has the process been stuck at.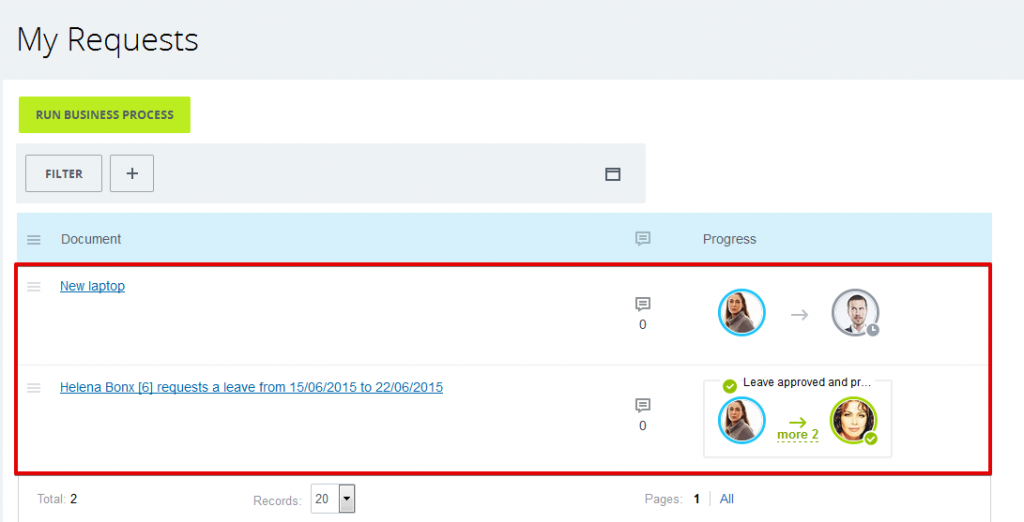 If you have several Workflows addressed to you – you can perform group actions on them: tick several Workflows and choose group action: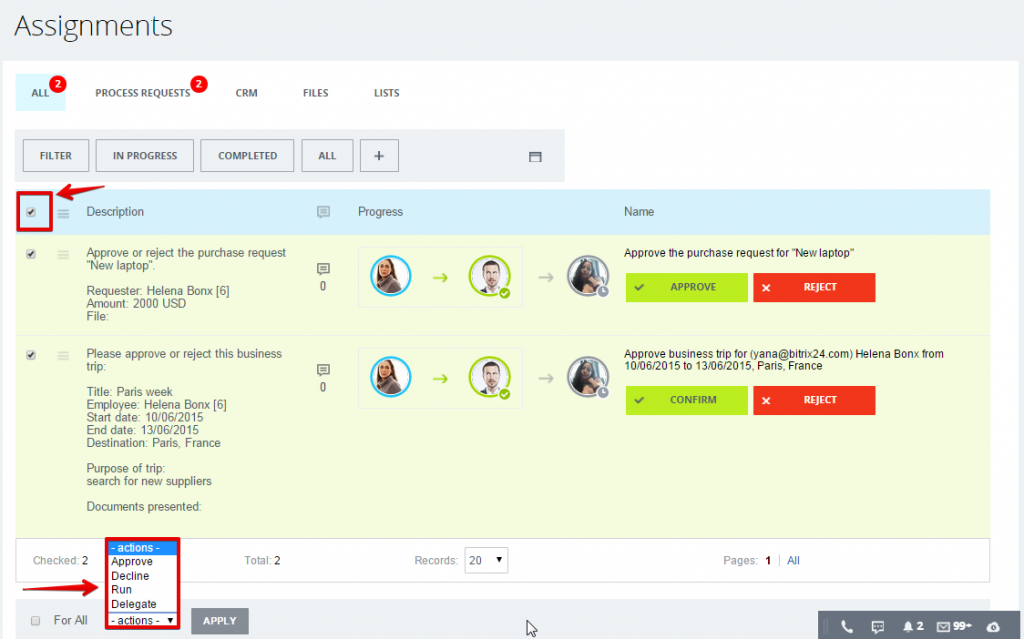 For example, if you are going to a business trip or vacation, you can assign your current workflows to another user: