We have expanded the list of scenarios for working with CRM forms. Now there are 4 new scenarios available for selling products: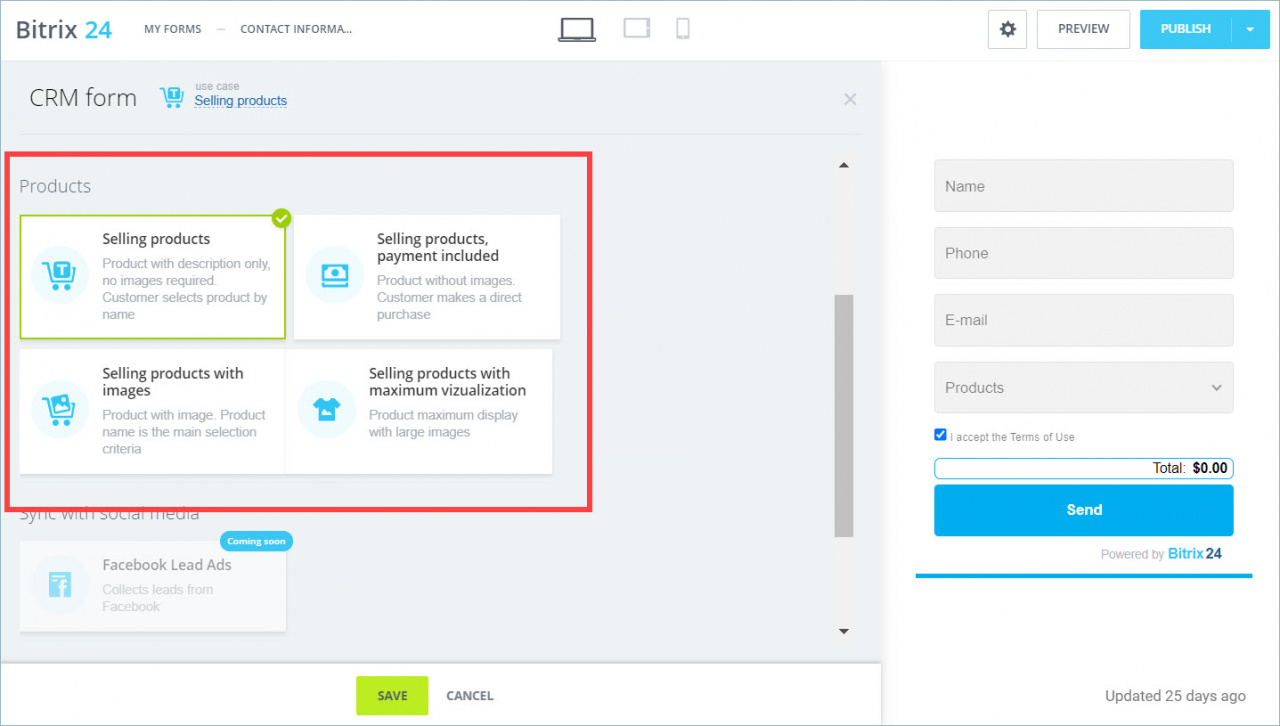 How to add a product to a CRM form
To add items to a CRM form, select the appropriate scenario and use the Product list field. You can also add a field with products to other CRM forms using the Add products button.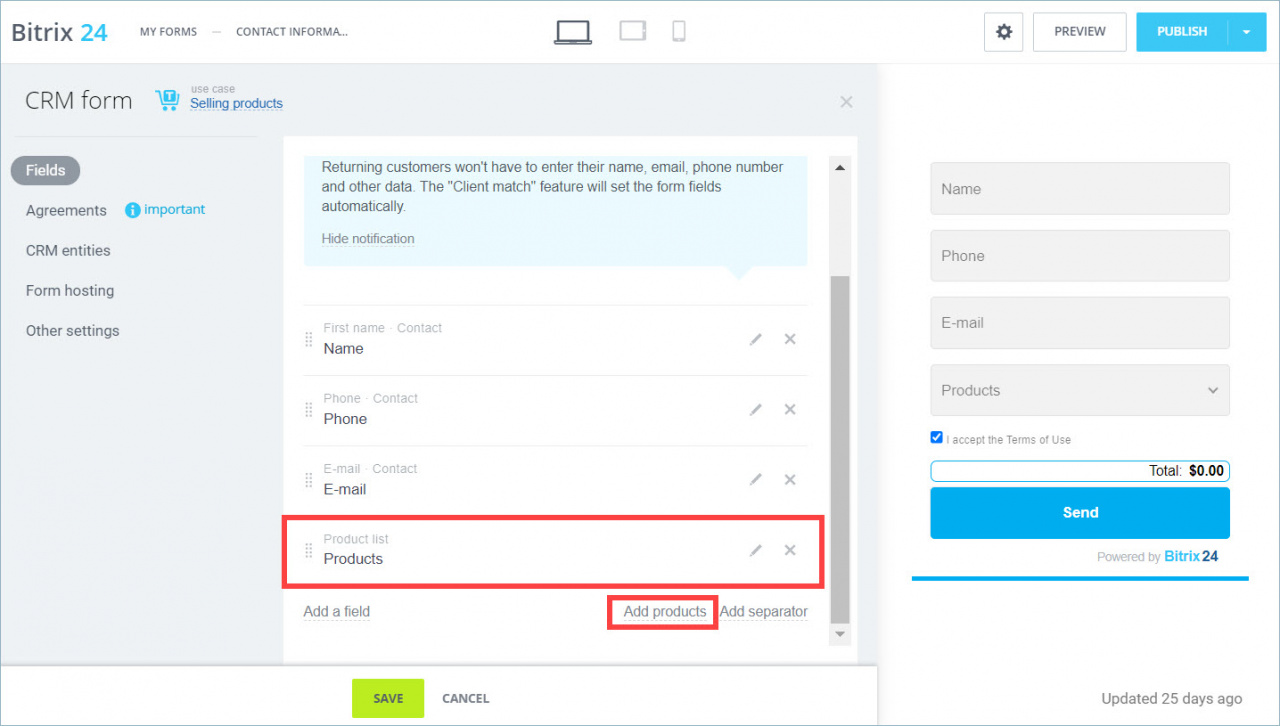 By default, the product field is empty. Click the pencil and select the desired item from the catalog or create a new one.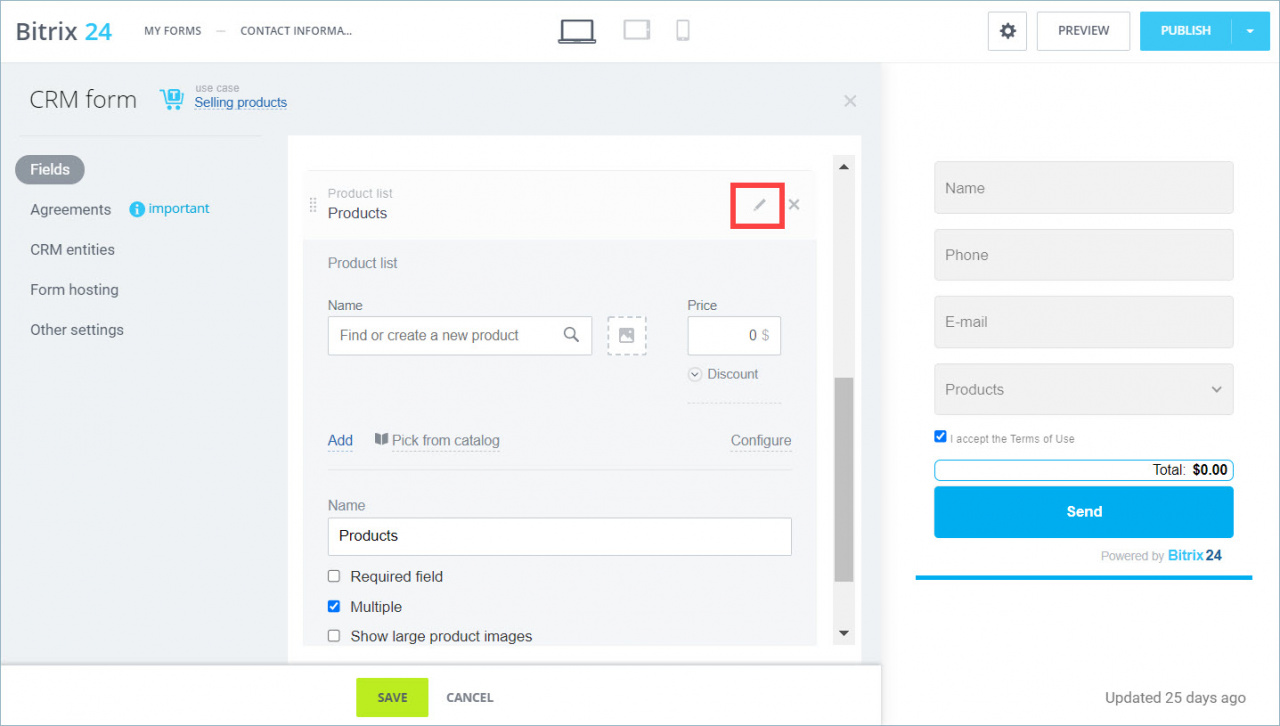 Name – you can change the name of the field with products in the form.


Required field – this option makes the field obligatory. It doesn't allow to submit the form without selecting a product.


Multiple – this option gives you the opportunity to select several different products in the form.


Show large product images – option zooms the product image in the form.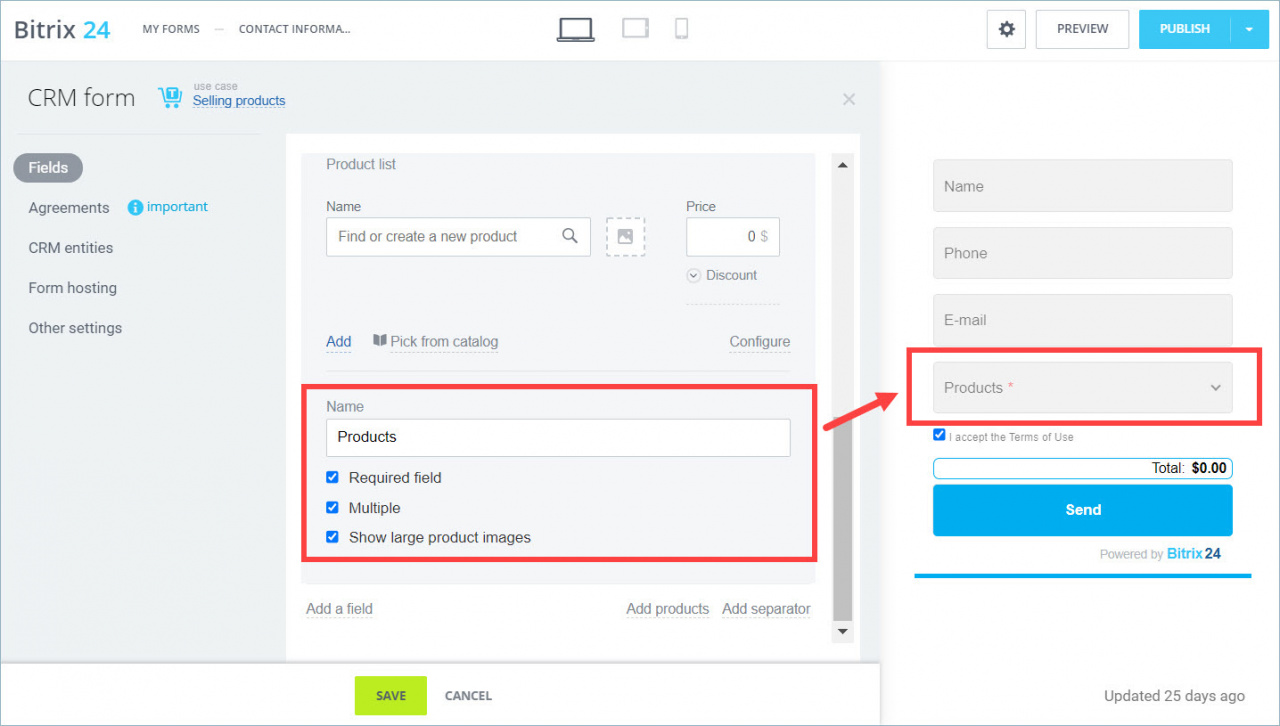 Selling products
The form is suitable for products and services where appearance is not a selection criterion. For example, legal services or tickets.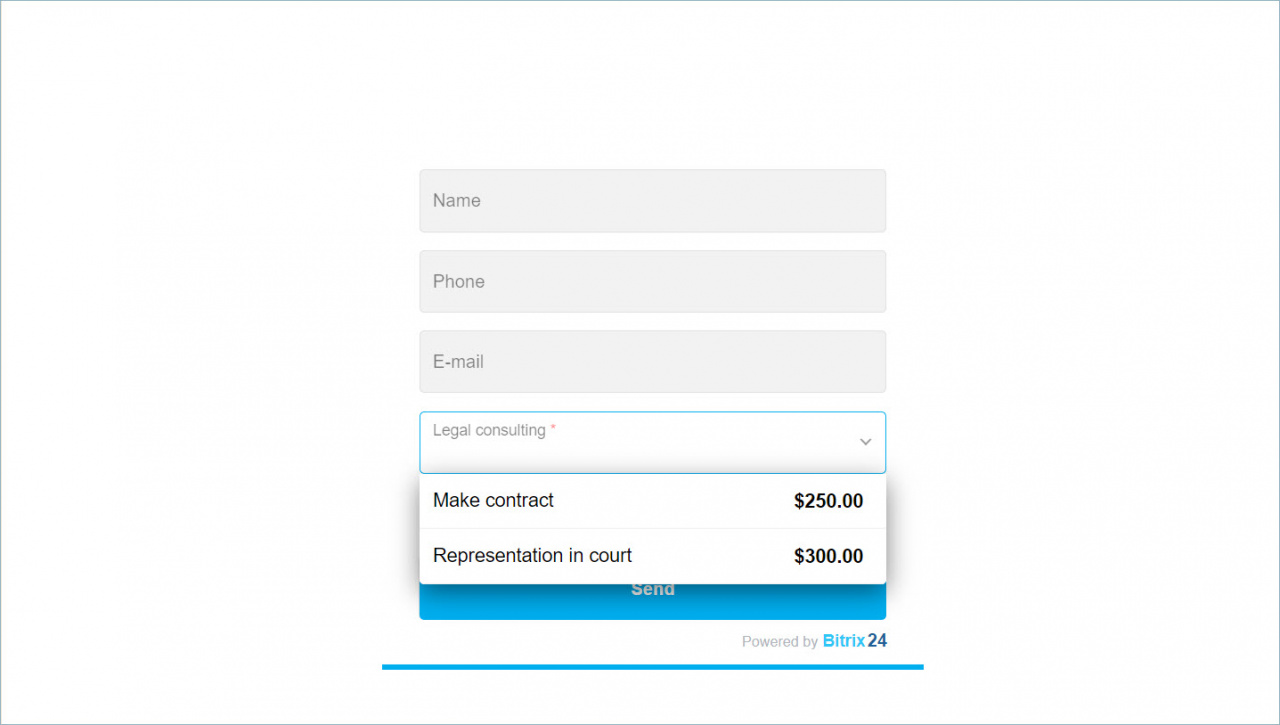 By default, this scenario creates a Lead. In the CRM Form Designer you can choose another entity. With the Expert mode option you can select the direction of deals in which the form will be saved.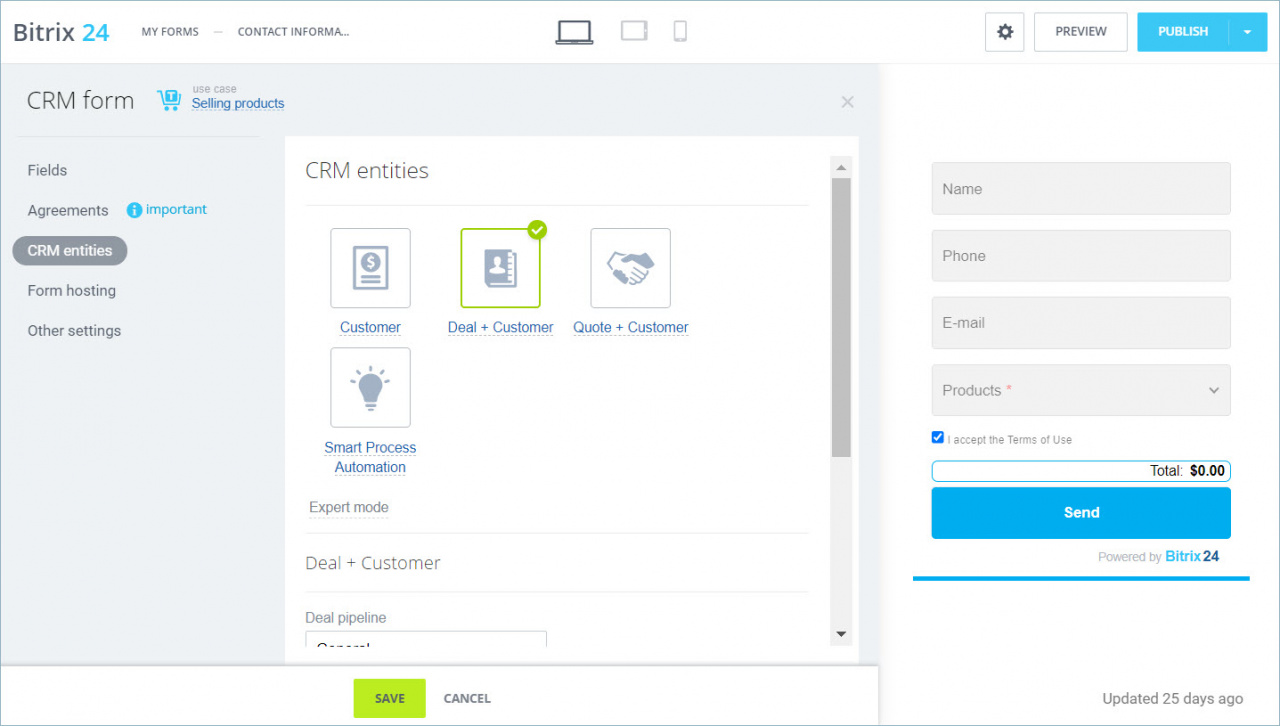 Selling products, payment included
A form with built-in payment, allows the customer to pay for the ordered products quickly.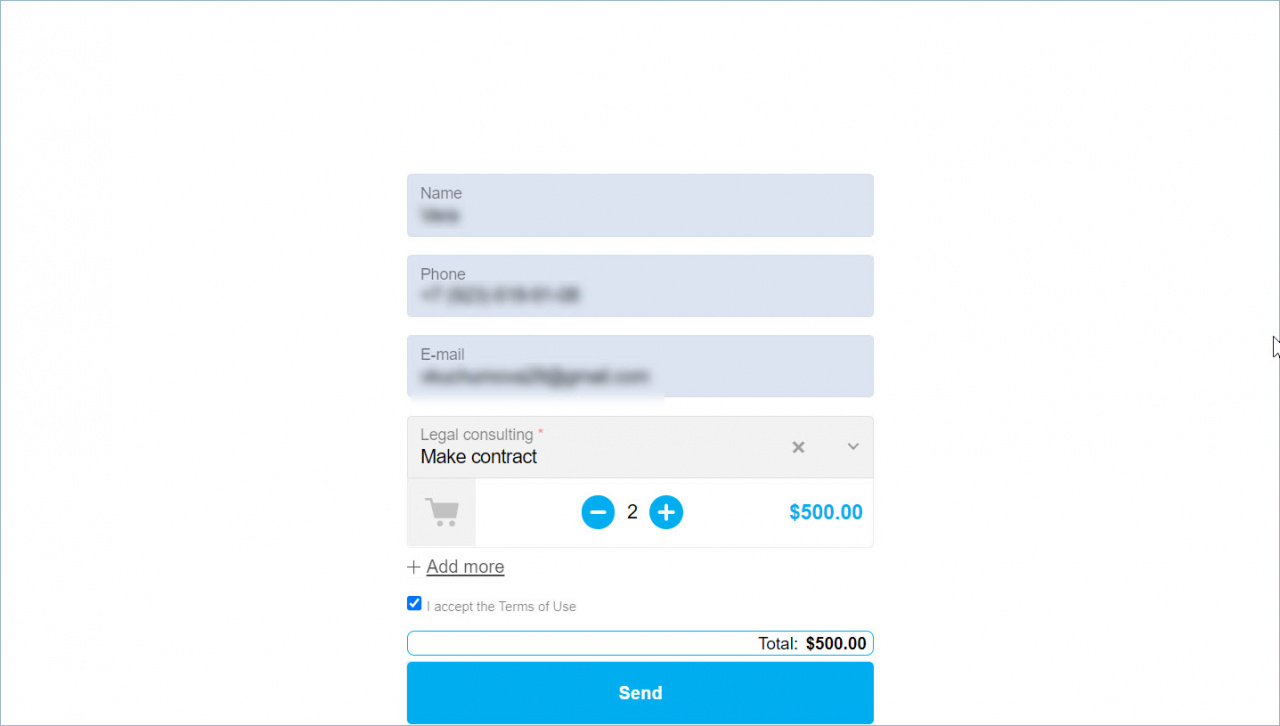 After filling out the form, the client immediately goes to the page with the payment.
Selling products with images
Selling products with maximum vizualization
Read also: