Connect Bitrix24 Tasks to thousands of other web services and apps supported by Zapier. Installation is as simple as only possible, just follow these steps to install the app from Bitrix24.Market.
Zapier for Tasks app requires an additional setup procedure, though. We've summarized all you need to know about the configuration and initial tests in this article.
Setup
The app has the
Private status
in Zapier and can only be accessed via a
personal invitation
at the moment. Once more features are rolled out, you'll be able to access it as any other public connector.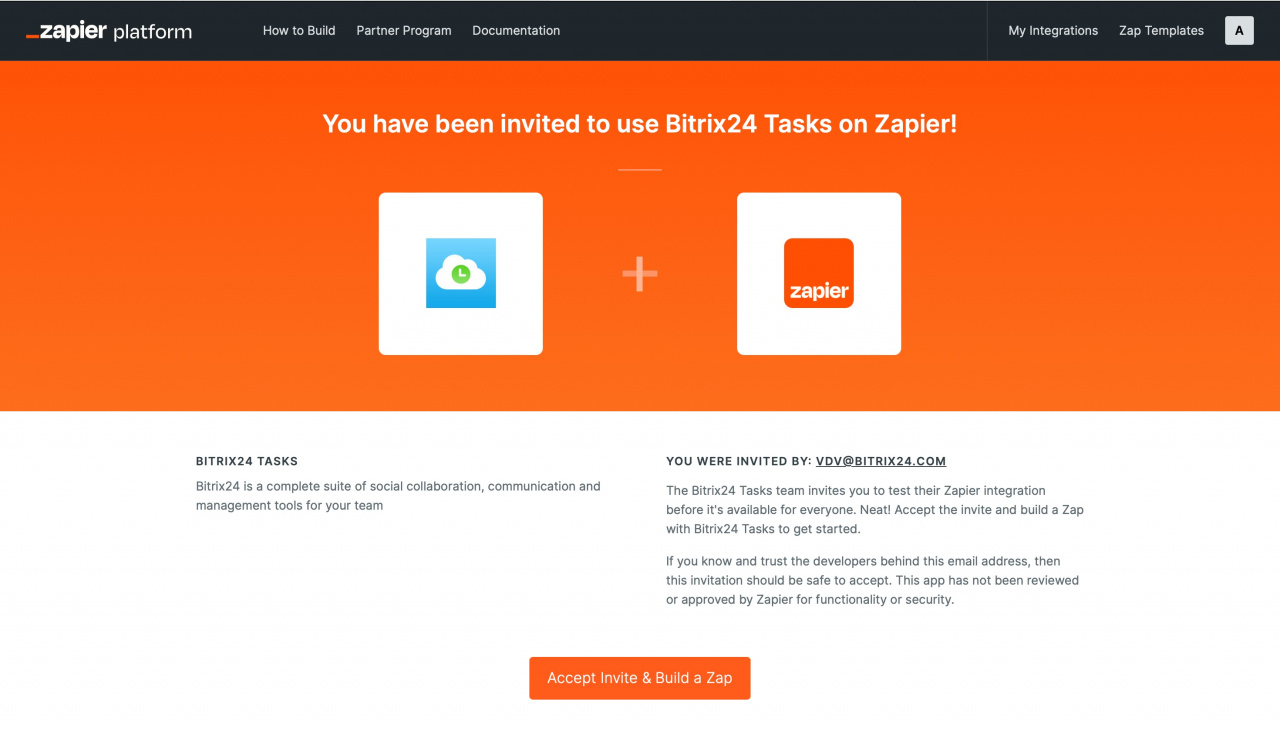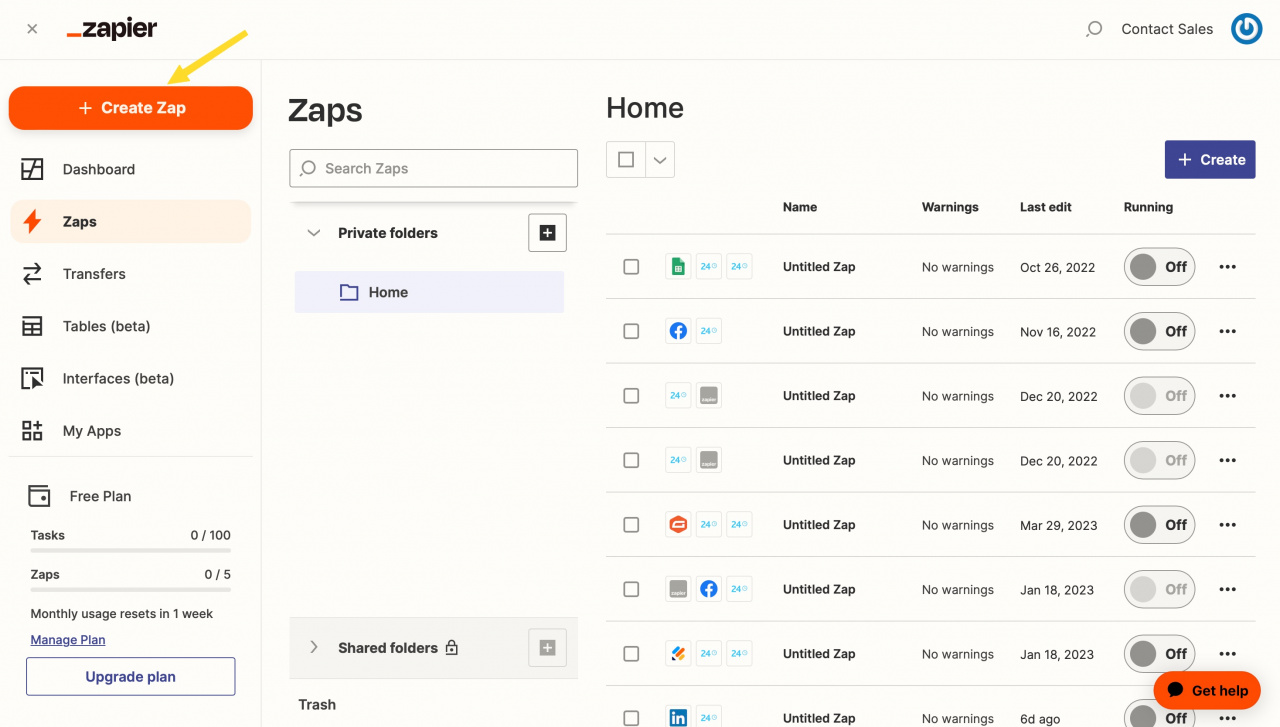 Triggers
Triggers allow Zapier to launch actions in third-party services if something changes regarding tasks in your Bitrix24 account (and vice versa).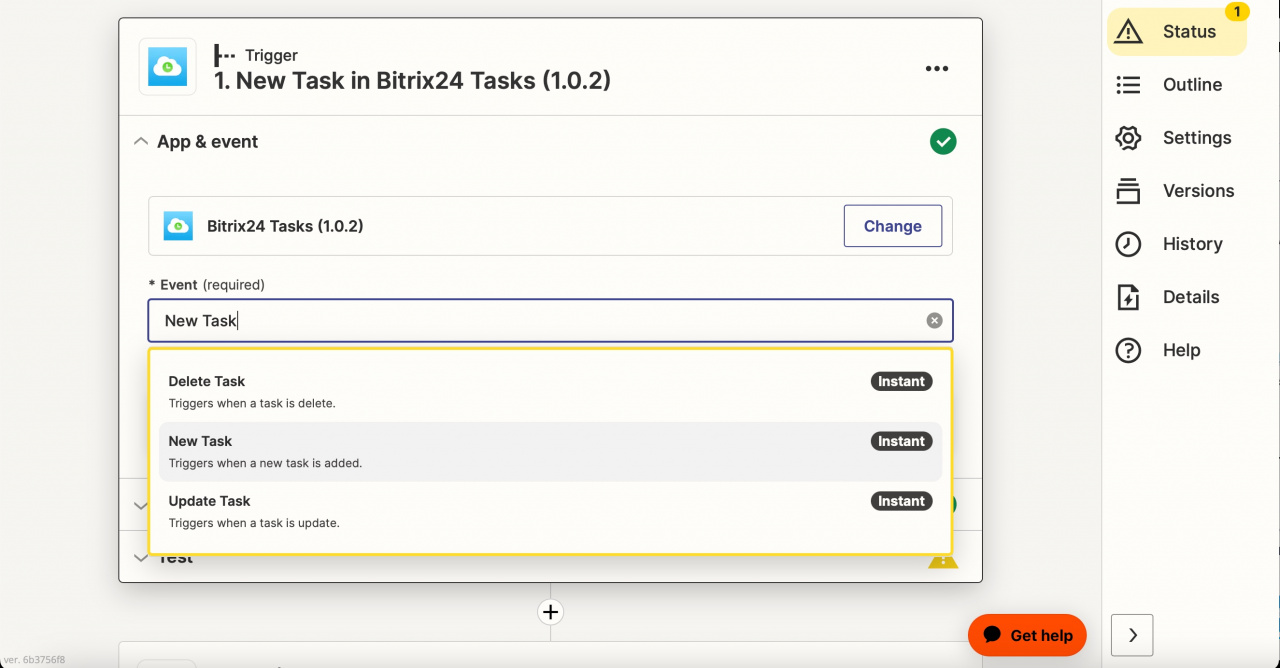 The frequency of Zapier checks for changes (update time) depends on your
Zapier plan
. It can be anywhere from 15 and down to 1 minute.
Example: Creating a trigger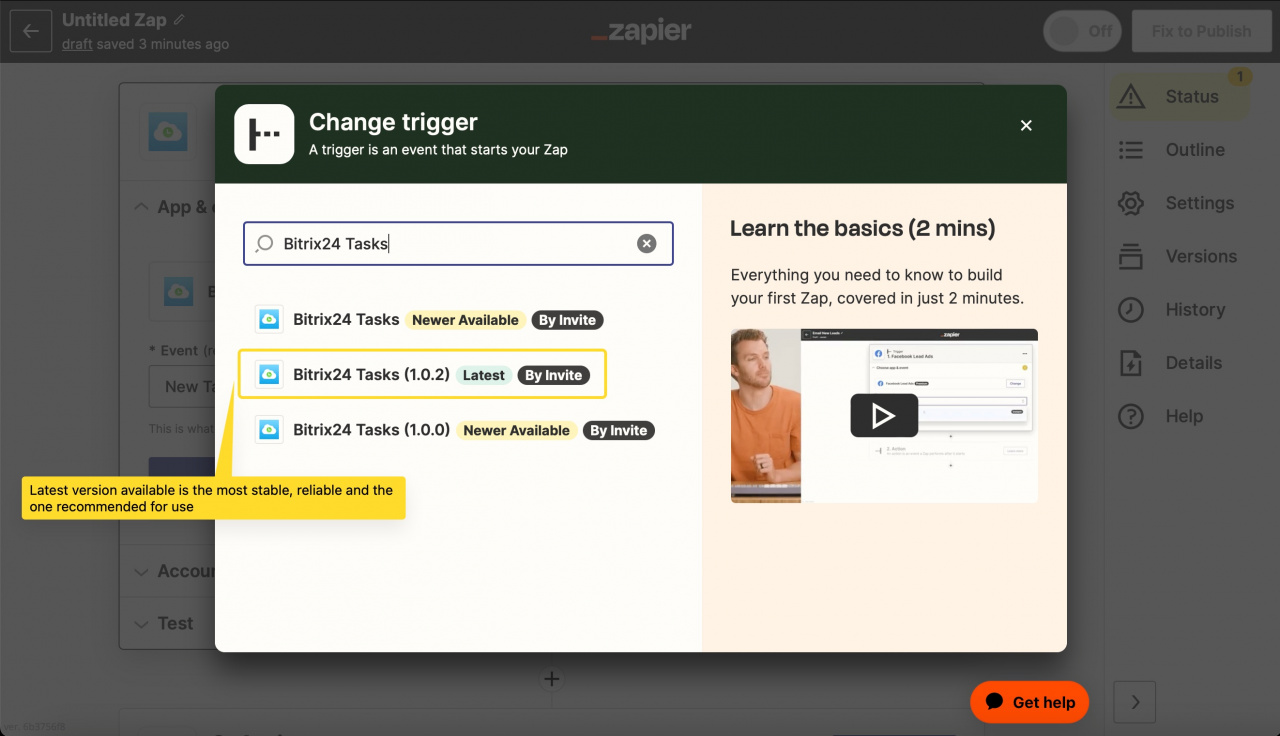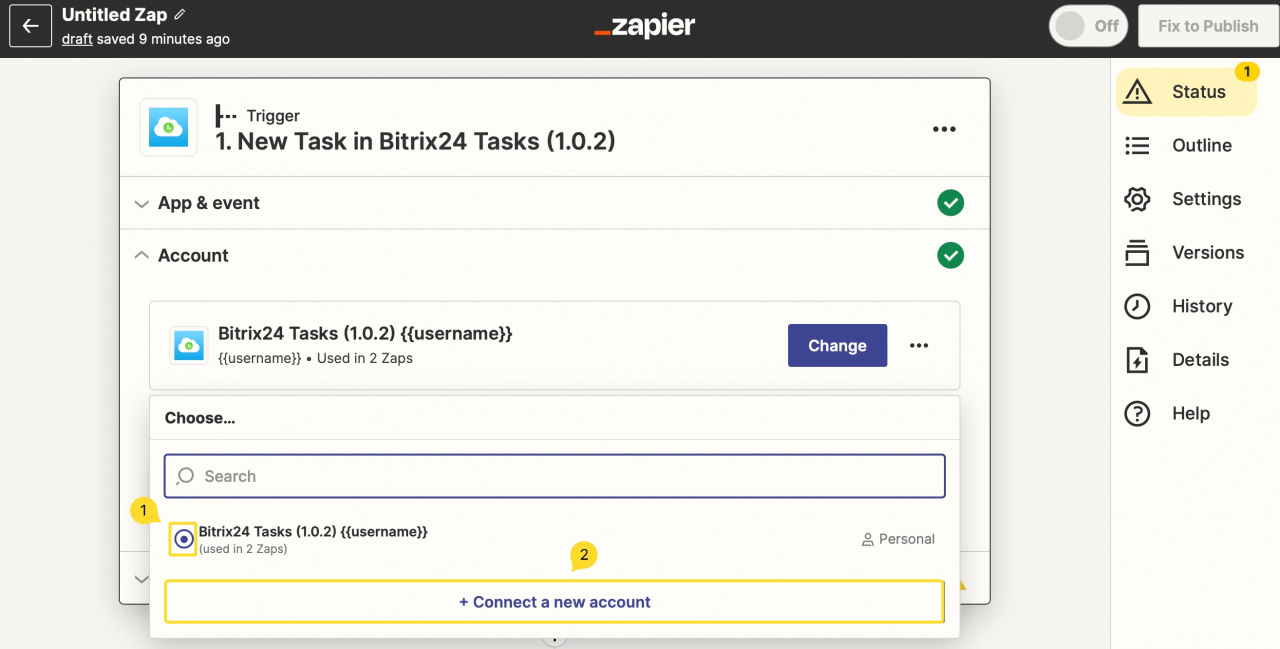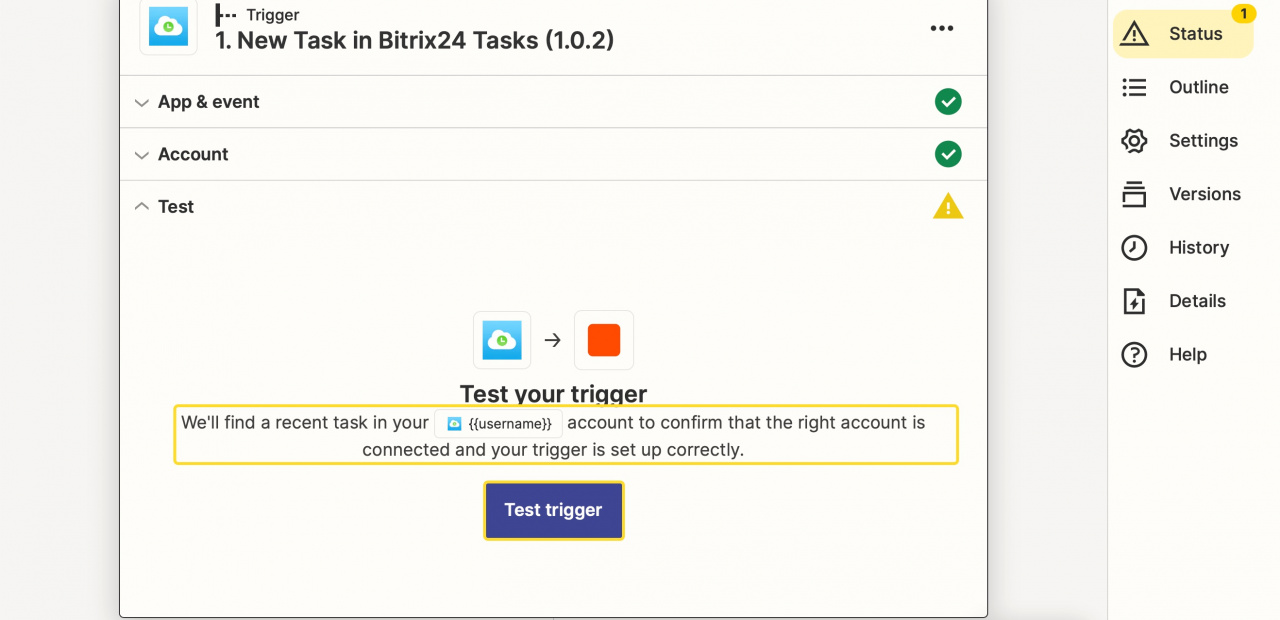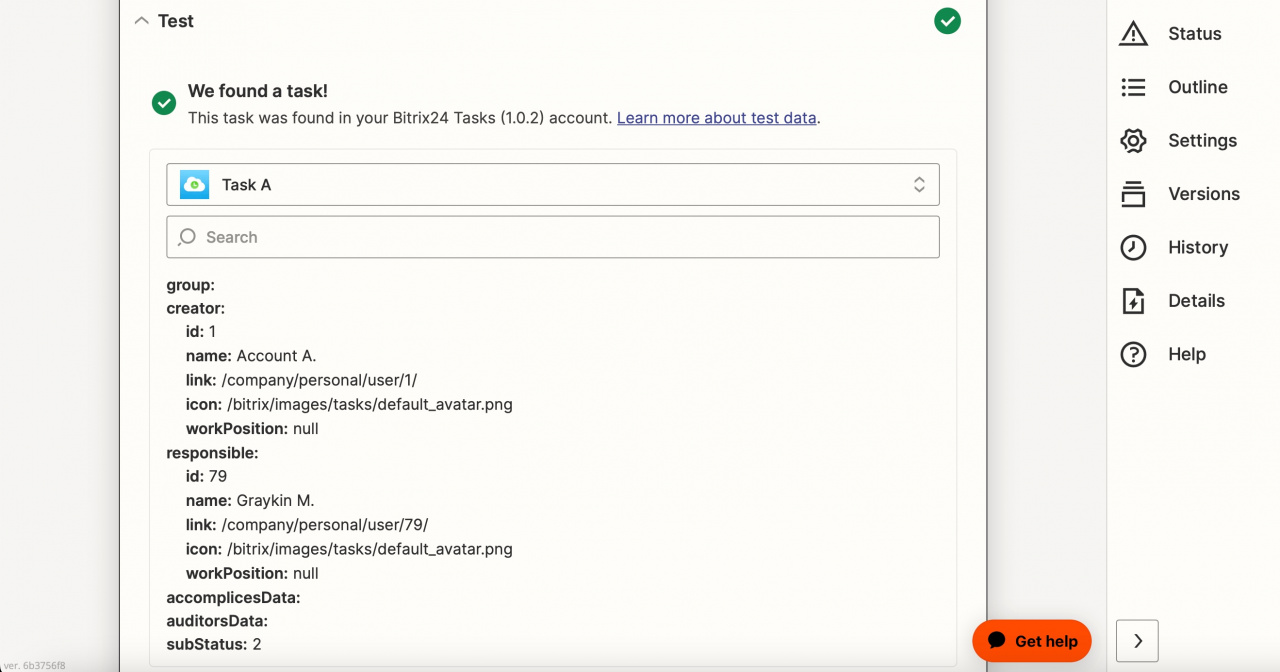 Actions
Thousands of apps, including Bitrix, can trigger Tasks to be created and updated all without coding, thanks to the Zapier platform and the integration app: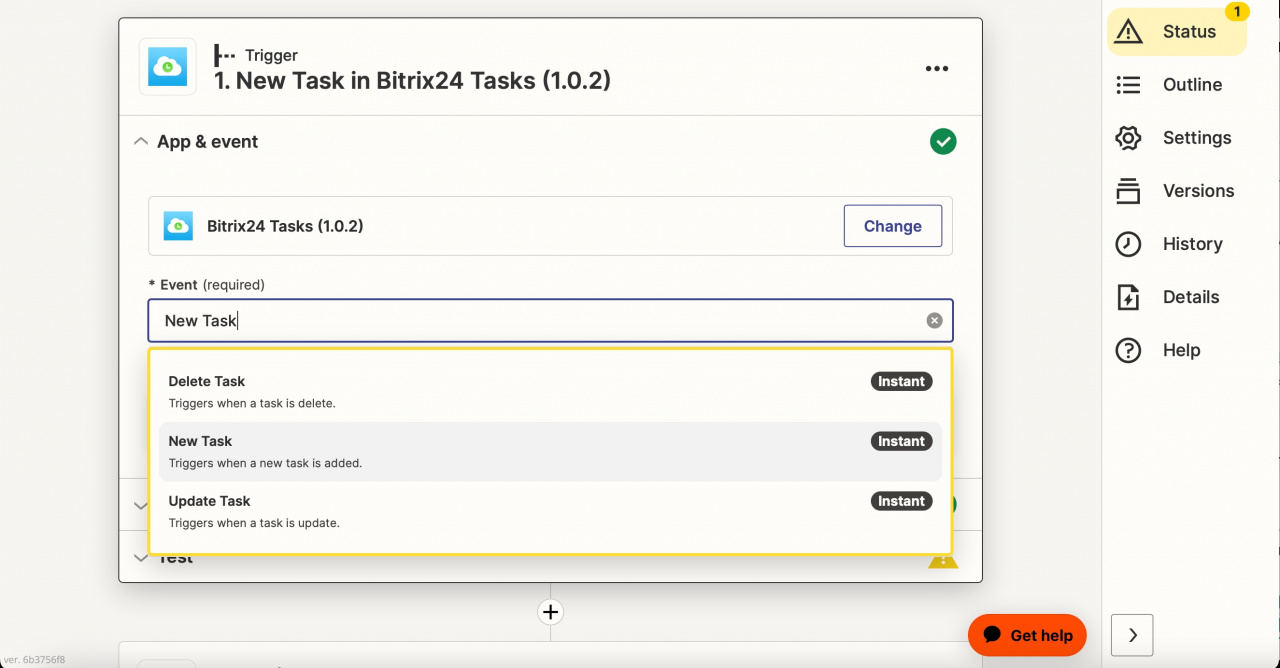 Creating tasks
Allows you to create a new task in your Bitrix24 account.
You can set field values as you need to, but there are two required fields for a task to be created via Zapier:
Task Title - a task cannot exist in Bitrix24 without this essential piece of information
Responsible User ID - system ID of a responsible user for a new task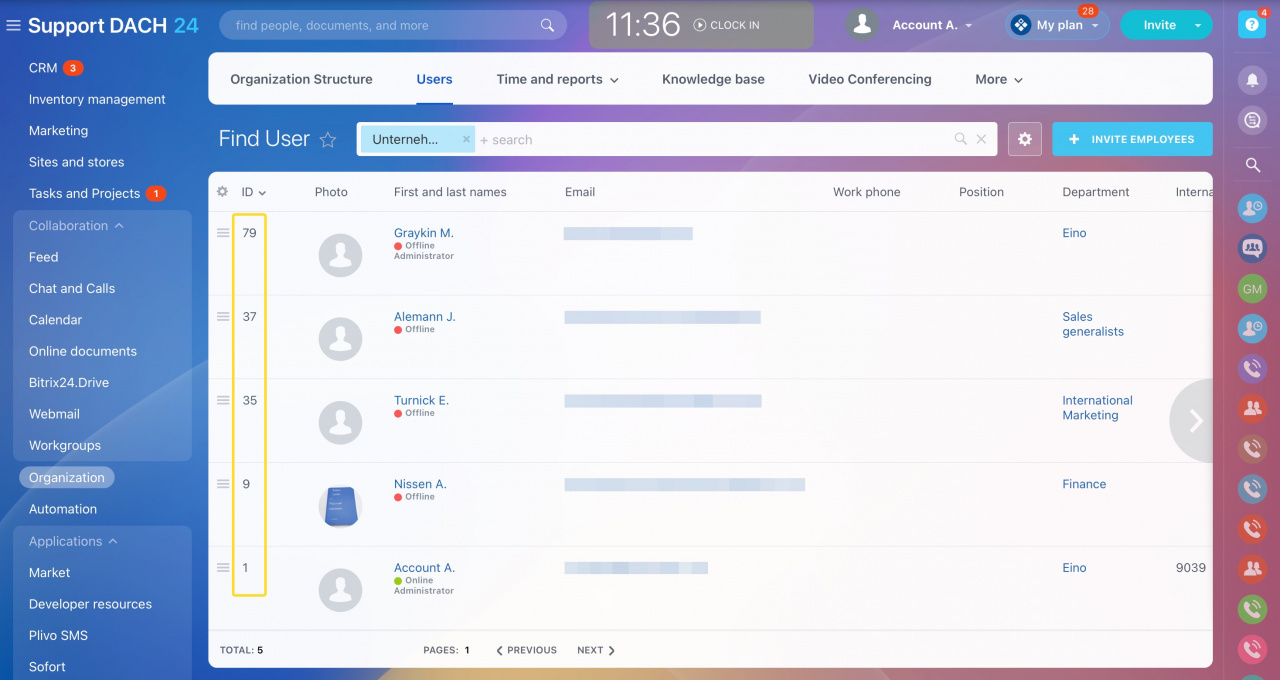 See our technical
lookup table
describing the many
available fields
when creating and updating tasks via Zapier.