Setup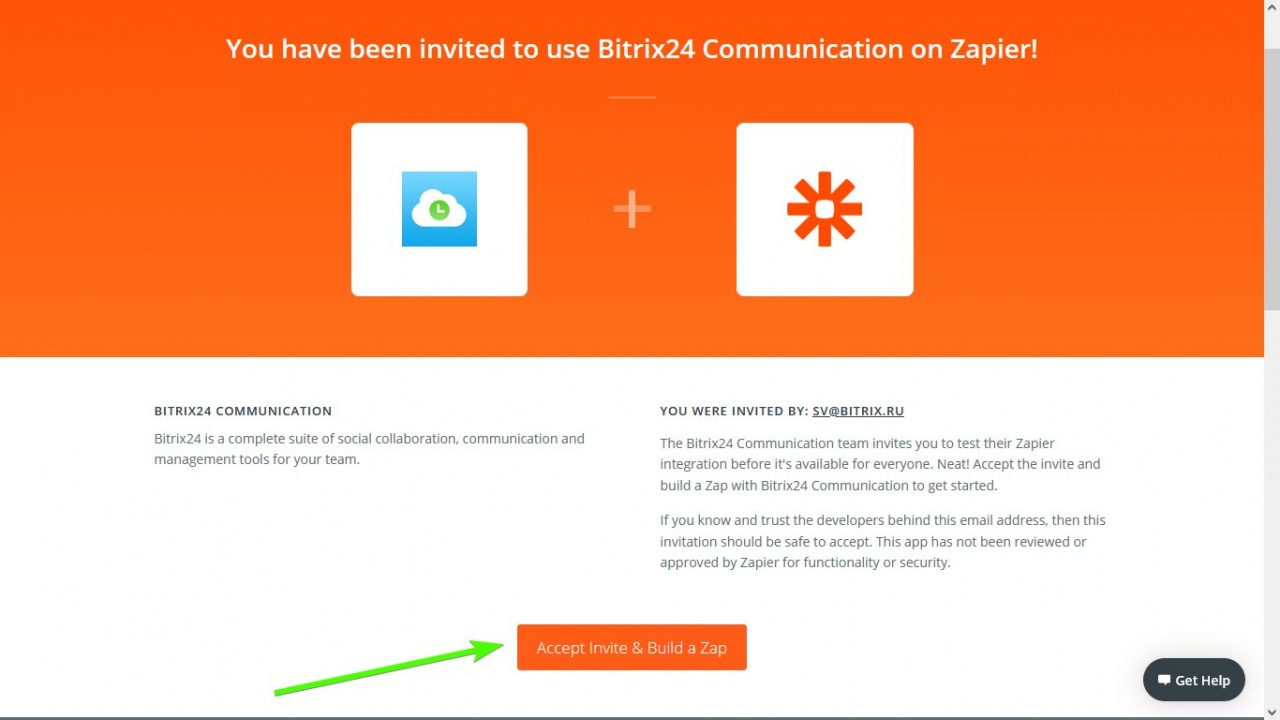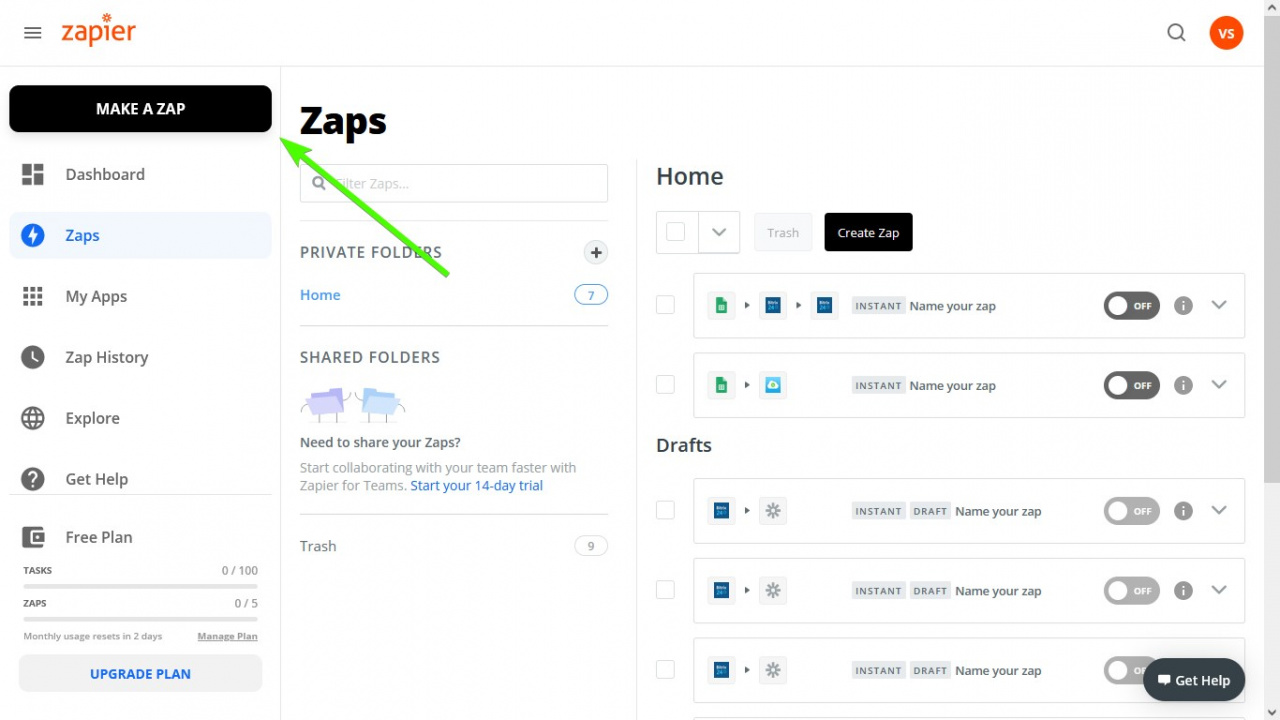 Actions
Thousands of apps, including Bitrix, can send notifications and messages to Bitrix24 Feed all without coding, thanks to the Zapier platform and the integration app: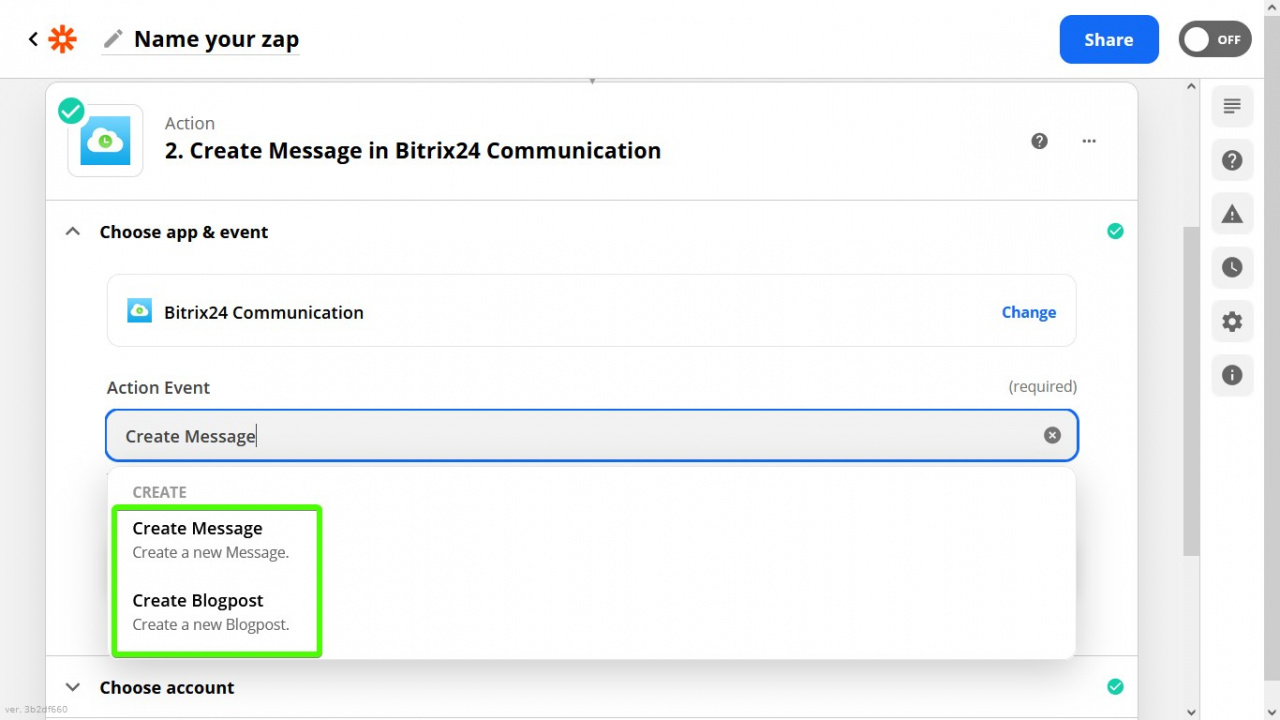 Create message
Allows you to send notifications to your Bitrix24 account.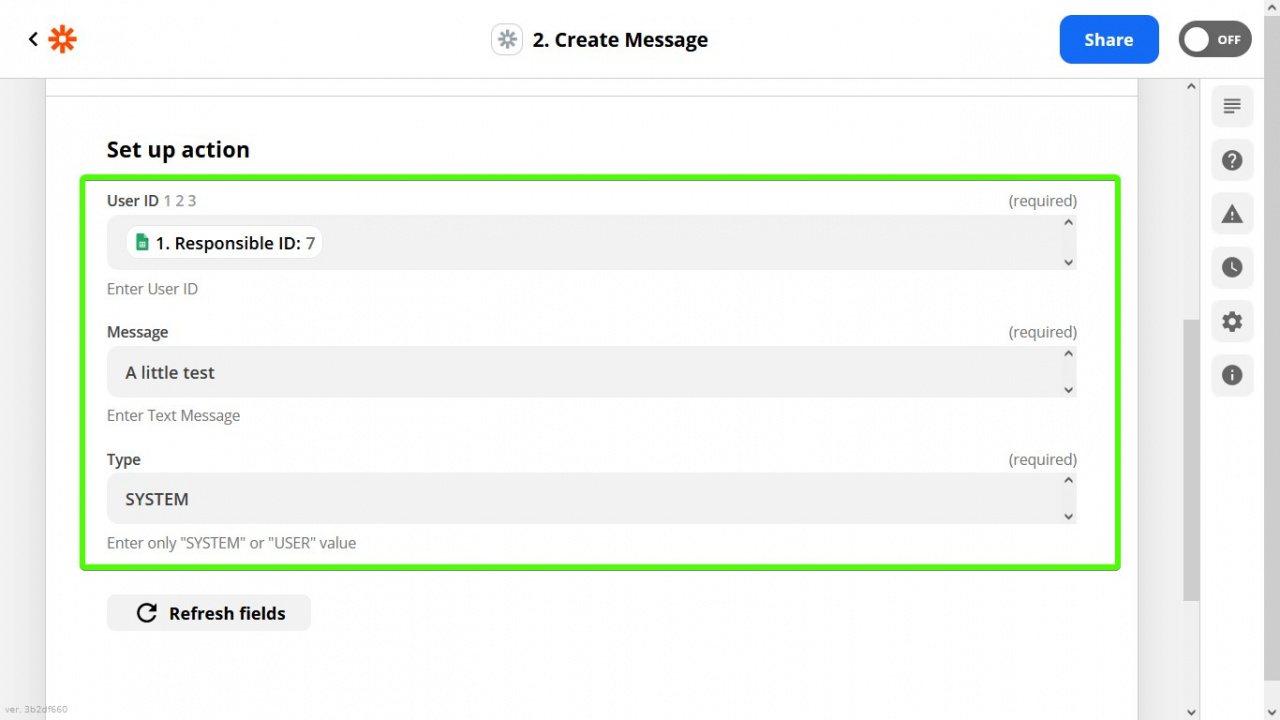 User ID - a user who will get a notification


You can find the IDs of your Bitrix24 users in the Employees section:

or quickly look it up in the URL of the user's profile page:

Message - text of a notification
Type - on behalf of who to create a notification

SYSTEM - notification will appear on behalf of Zapier for Communications app
USER - notification will appear on behalf of [specified user]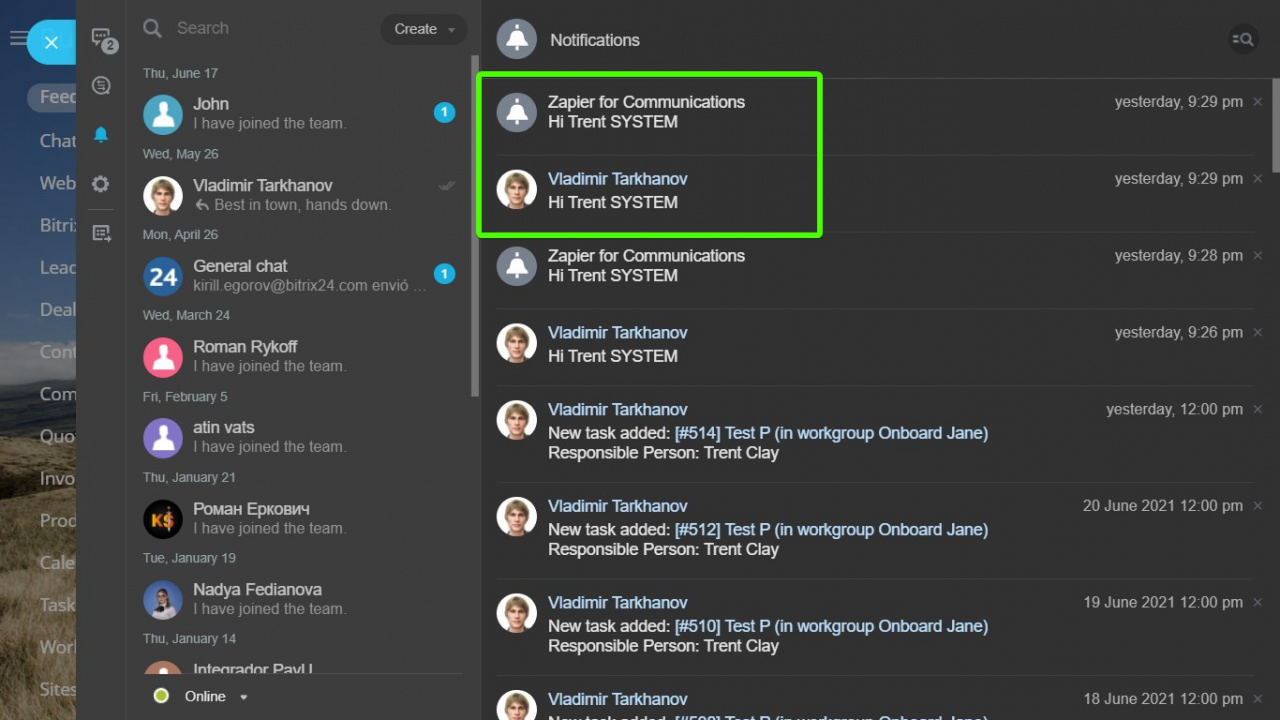 Create blogpost
Post news and messages to your Bitrix24 Feed.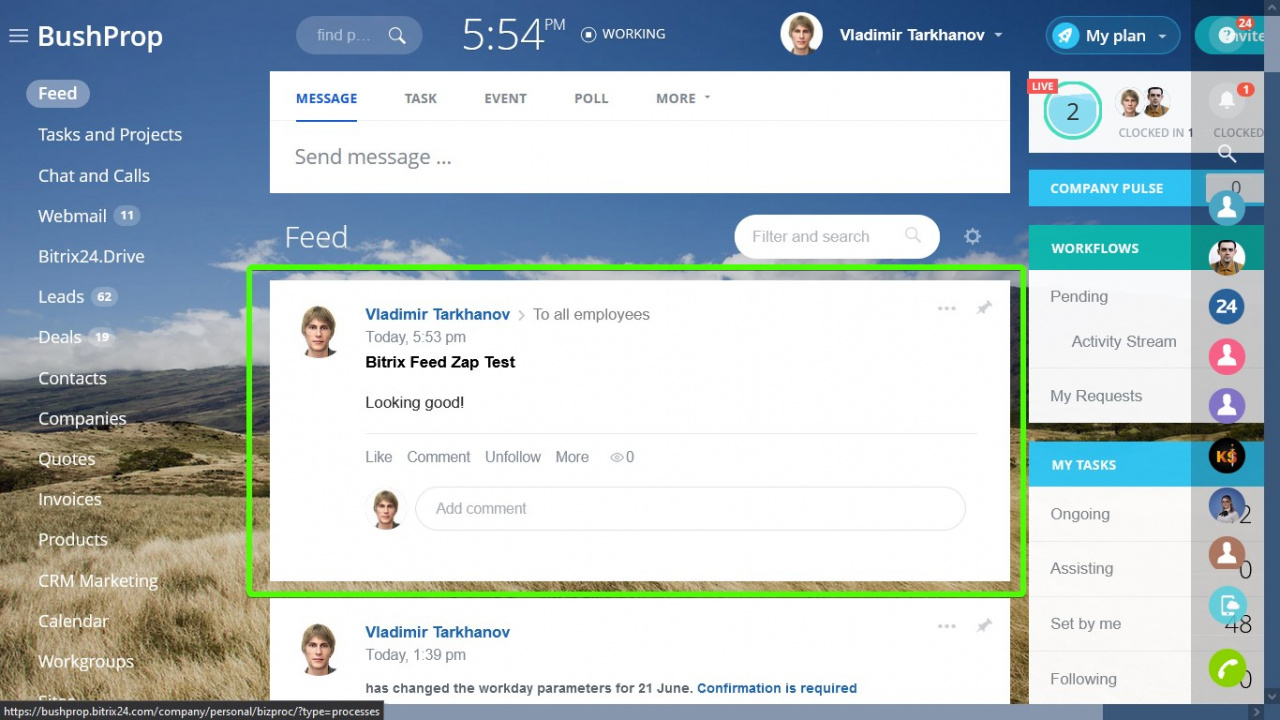 Messages get posted to all users. You cannot specify the recipients.