Setup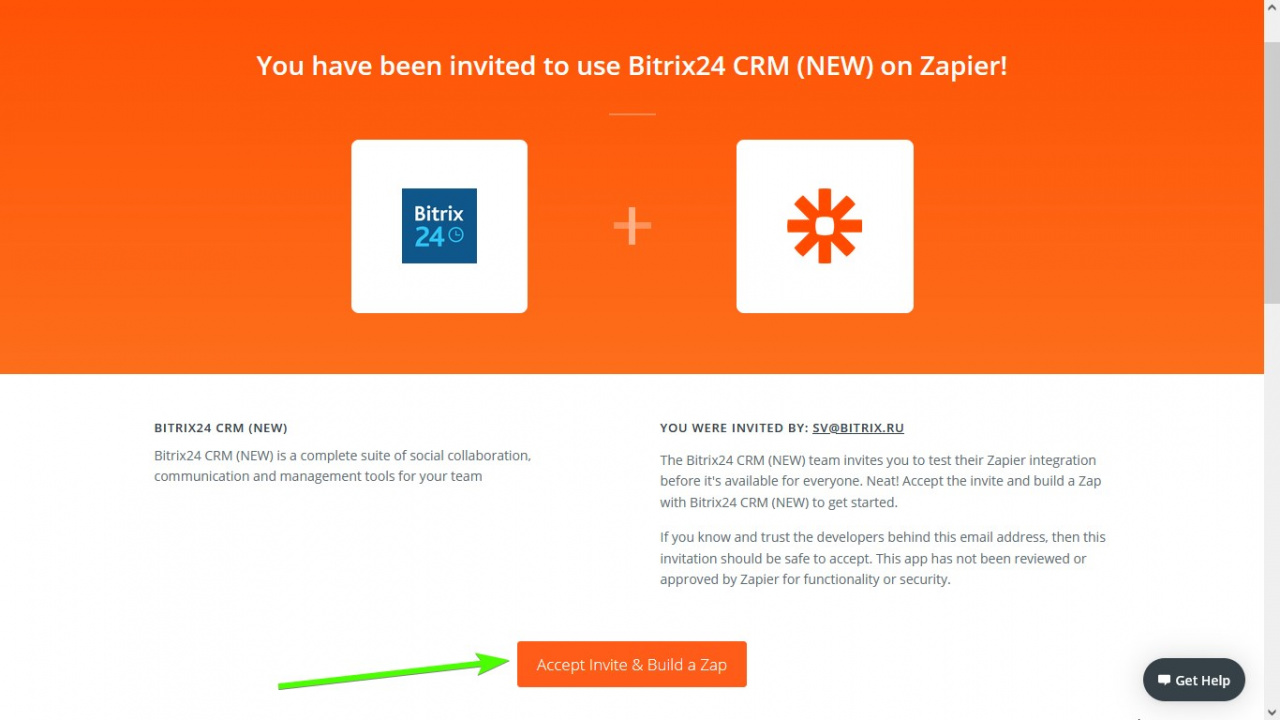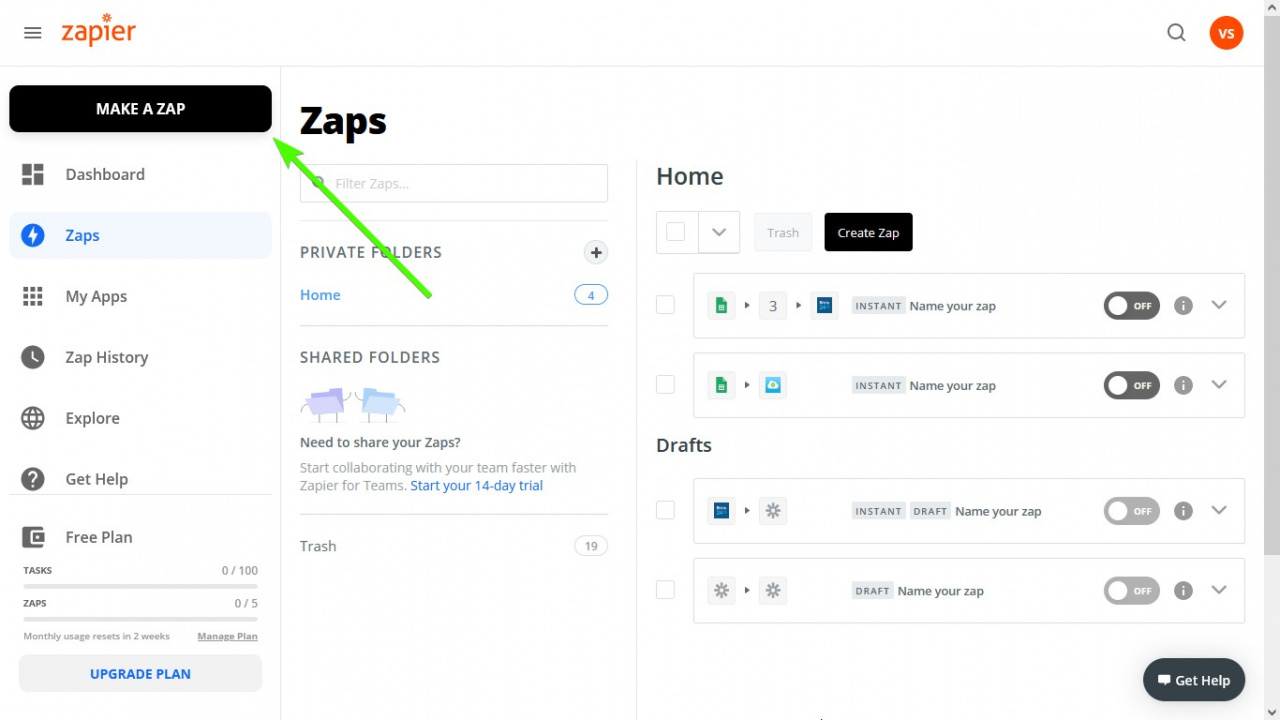 Triggers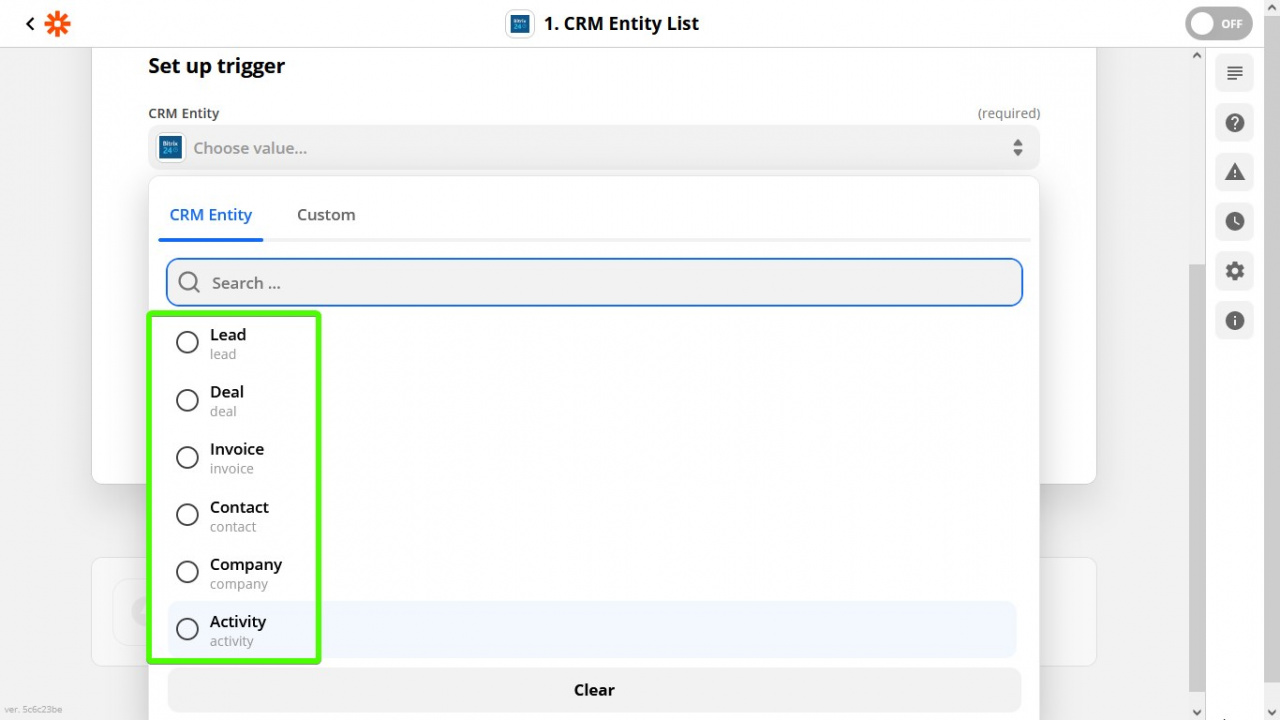 The frequency of Zapier checks for changes (update time) depends on your
Zapier plan
. It can be anywhere from 15 and down to 1 minute.
Example: Creating a trigger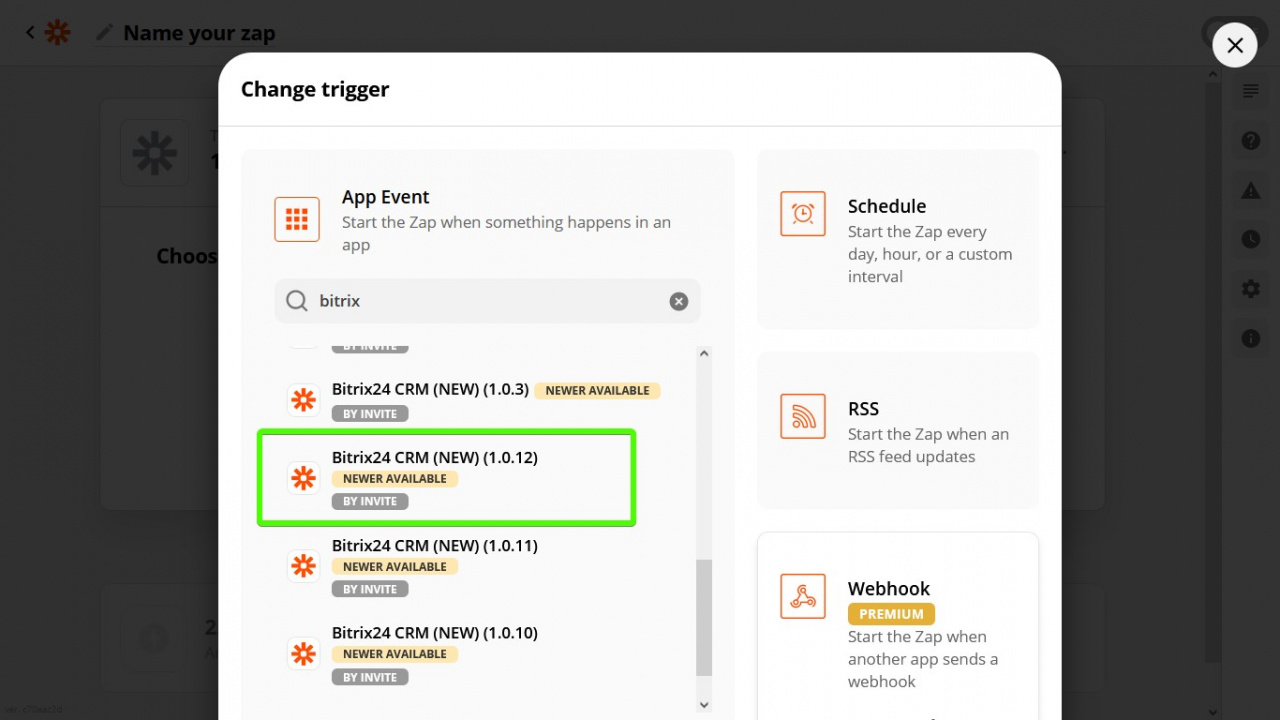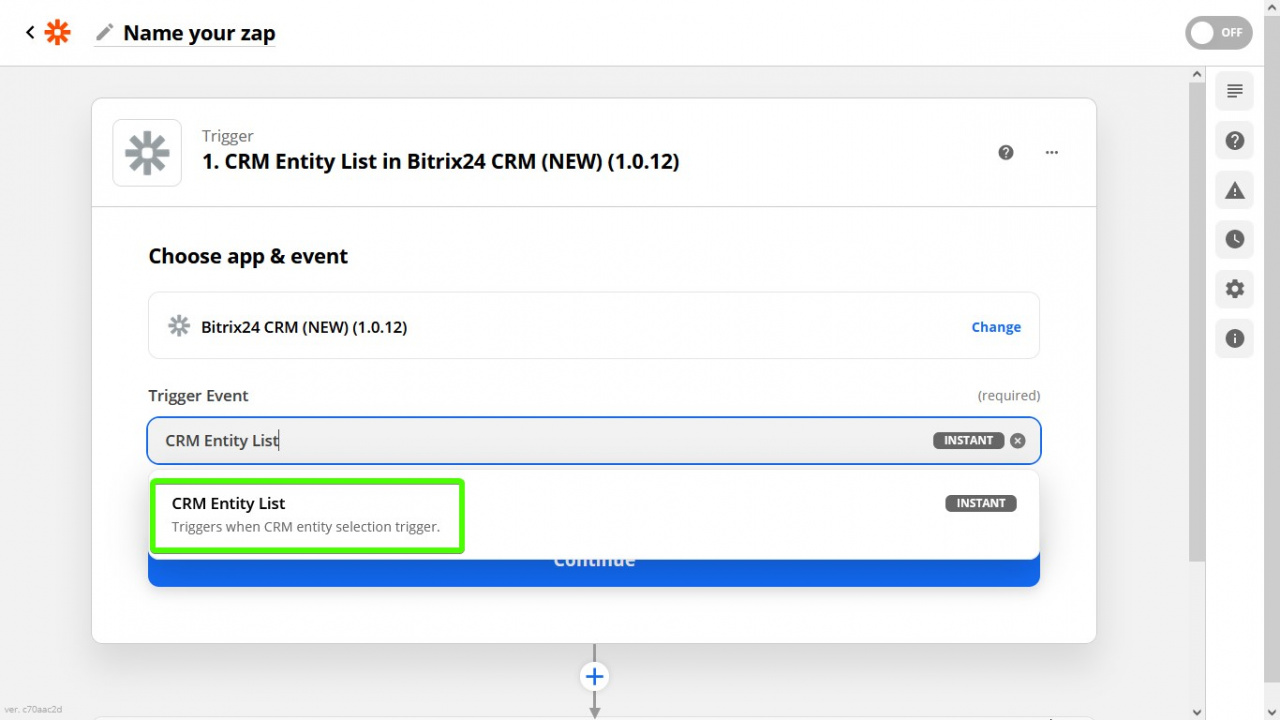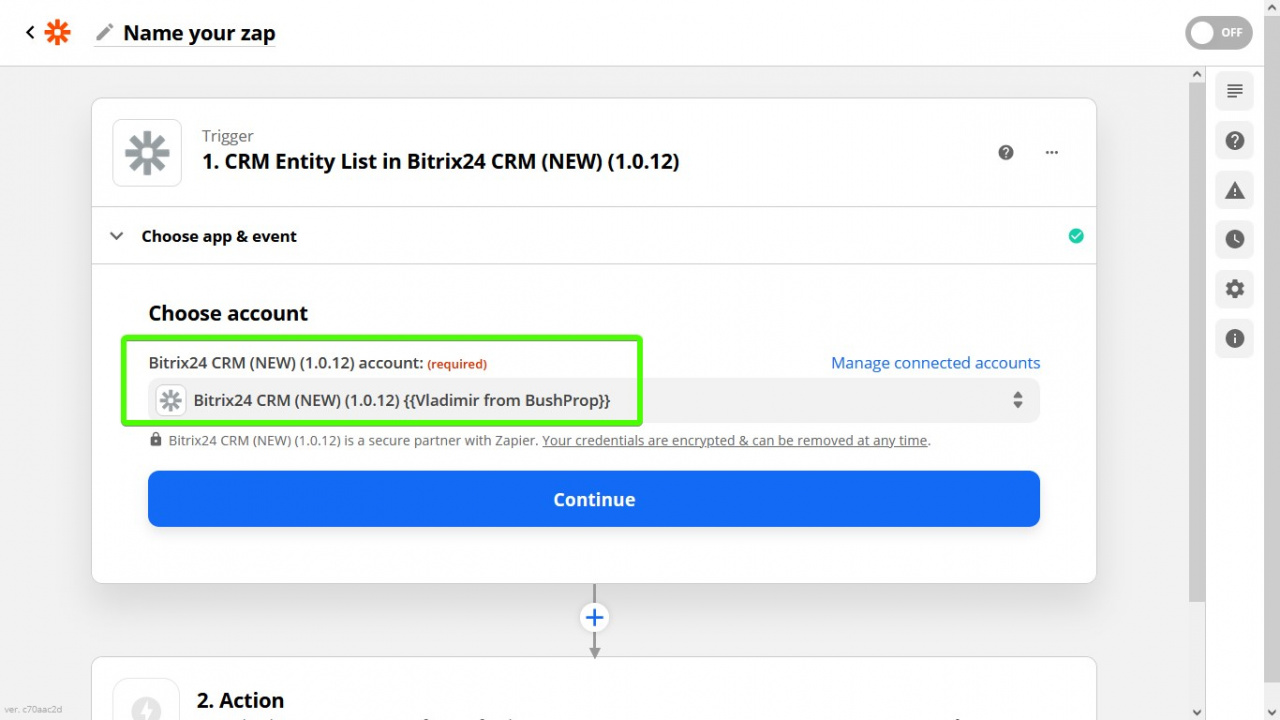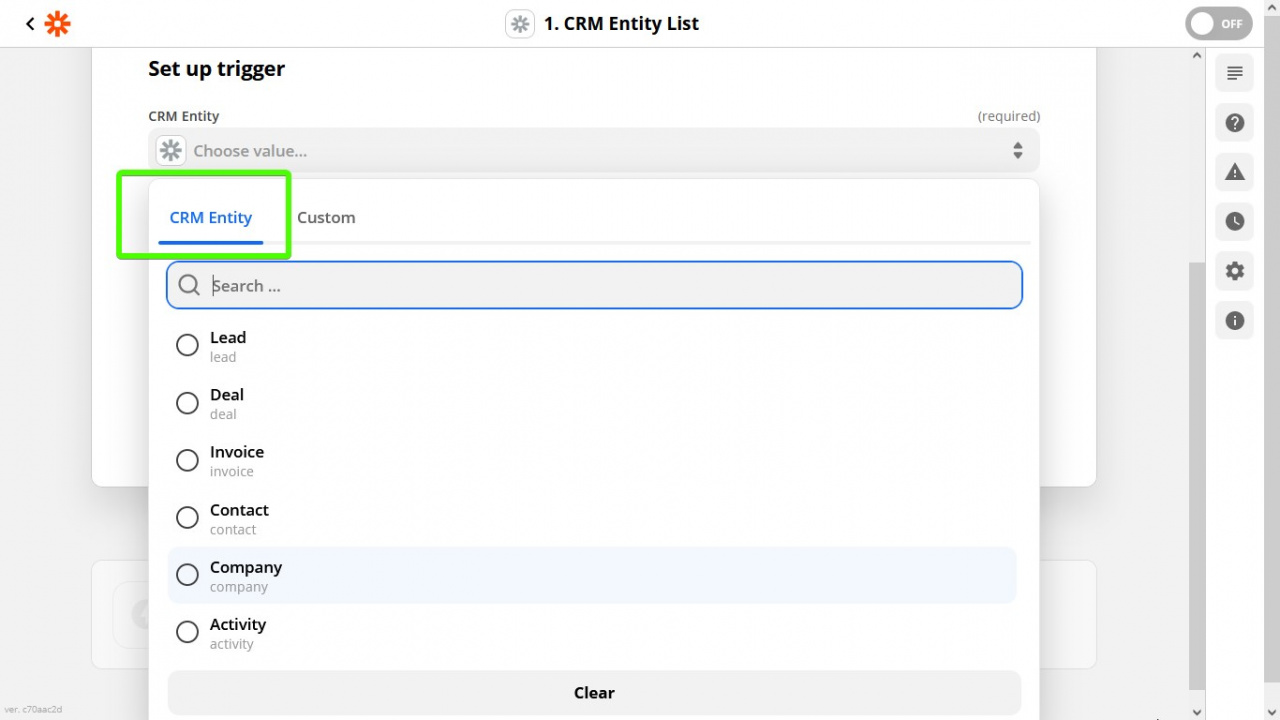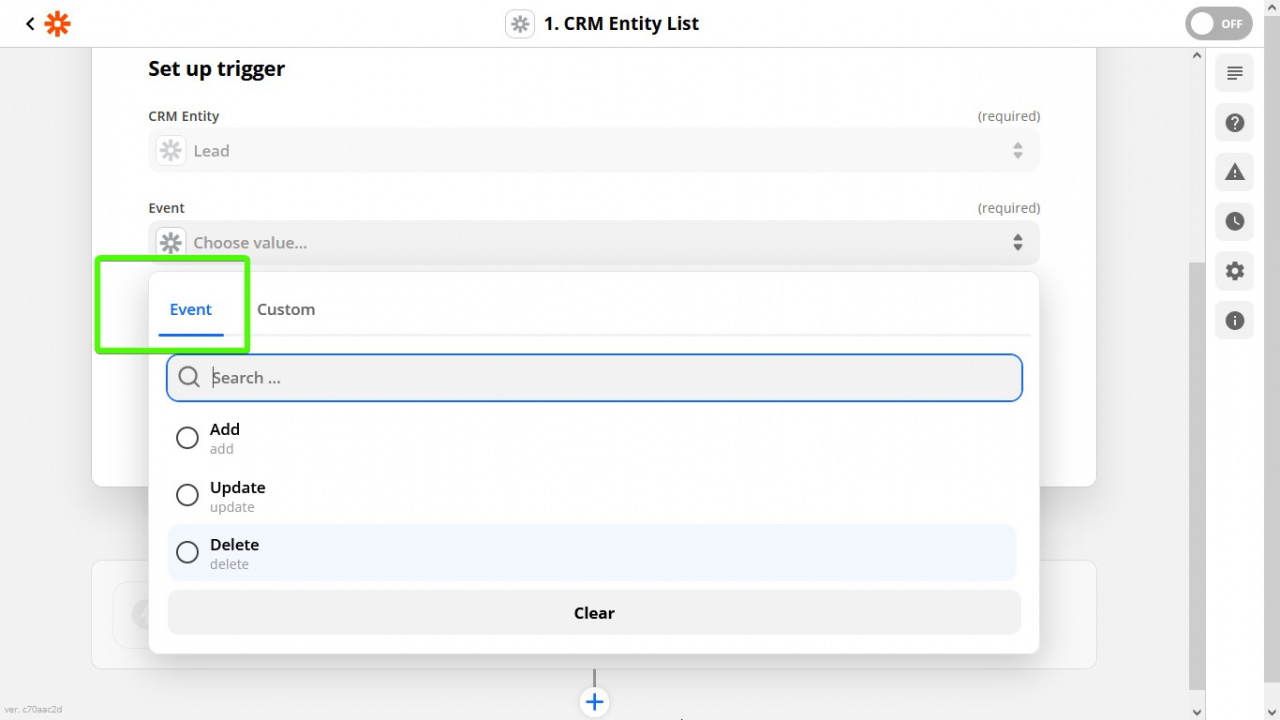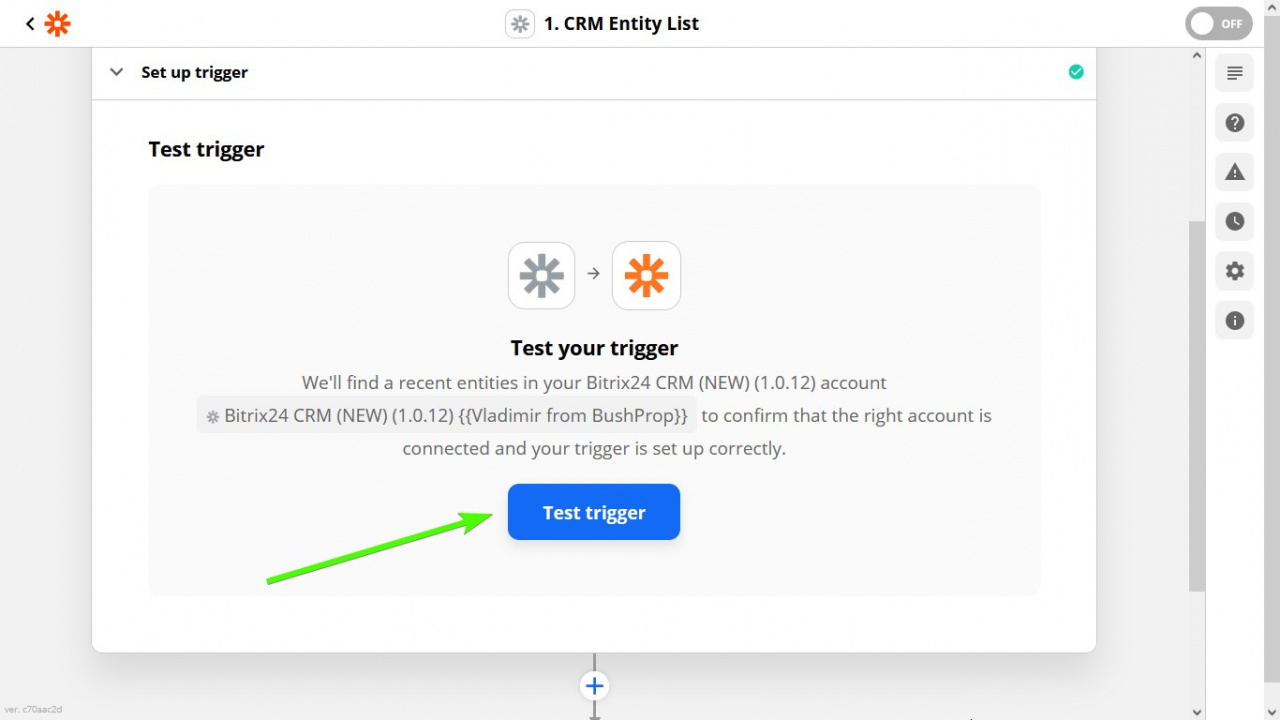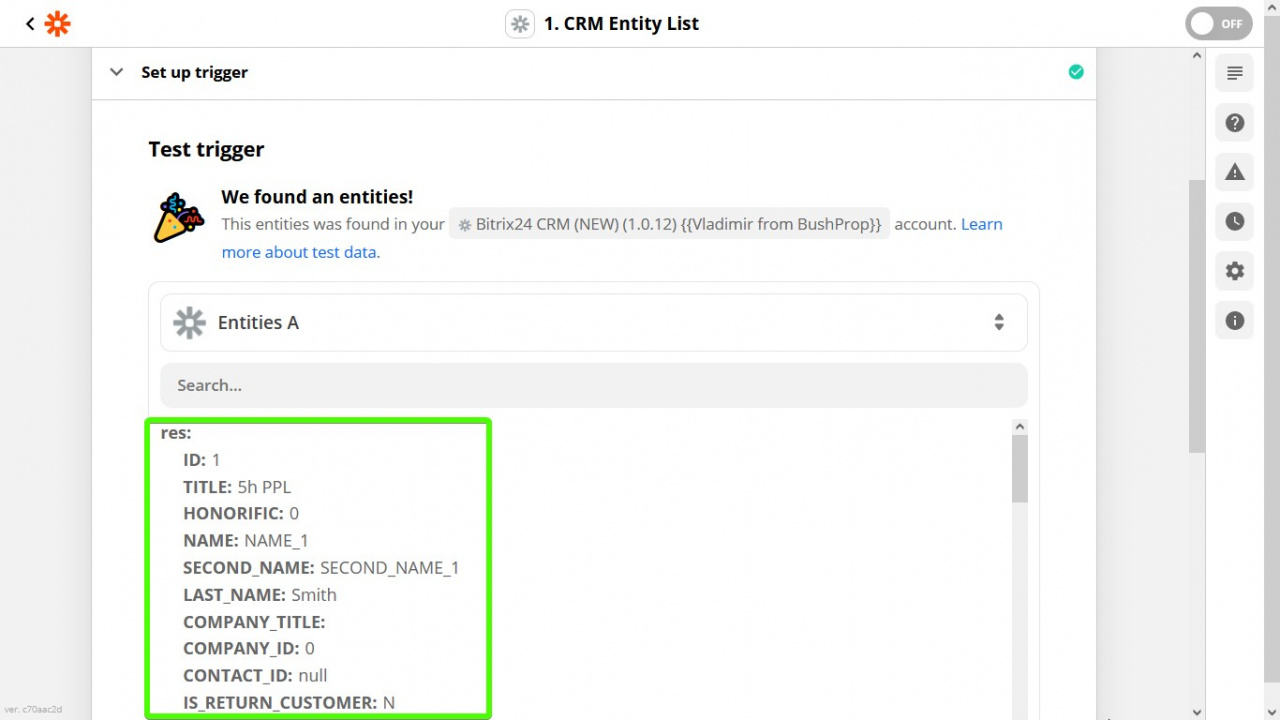 Mapping custom fields
CRM custom fields might be tricky to map because triggers return them by their ID rather than names.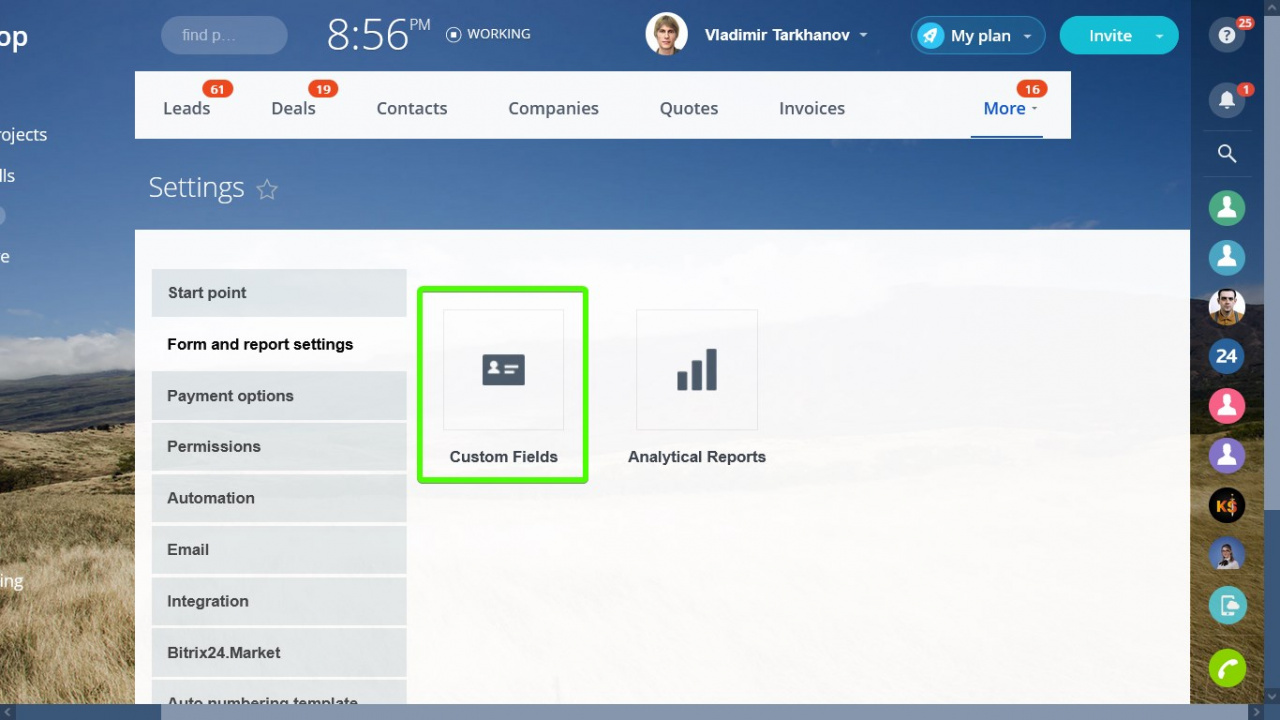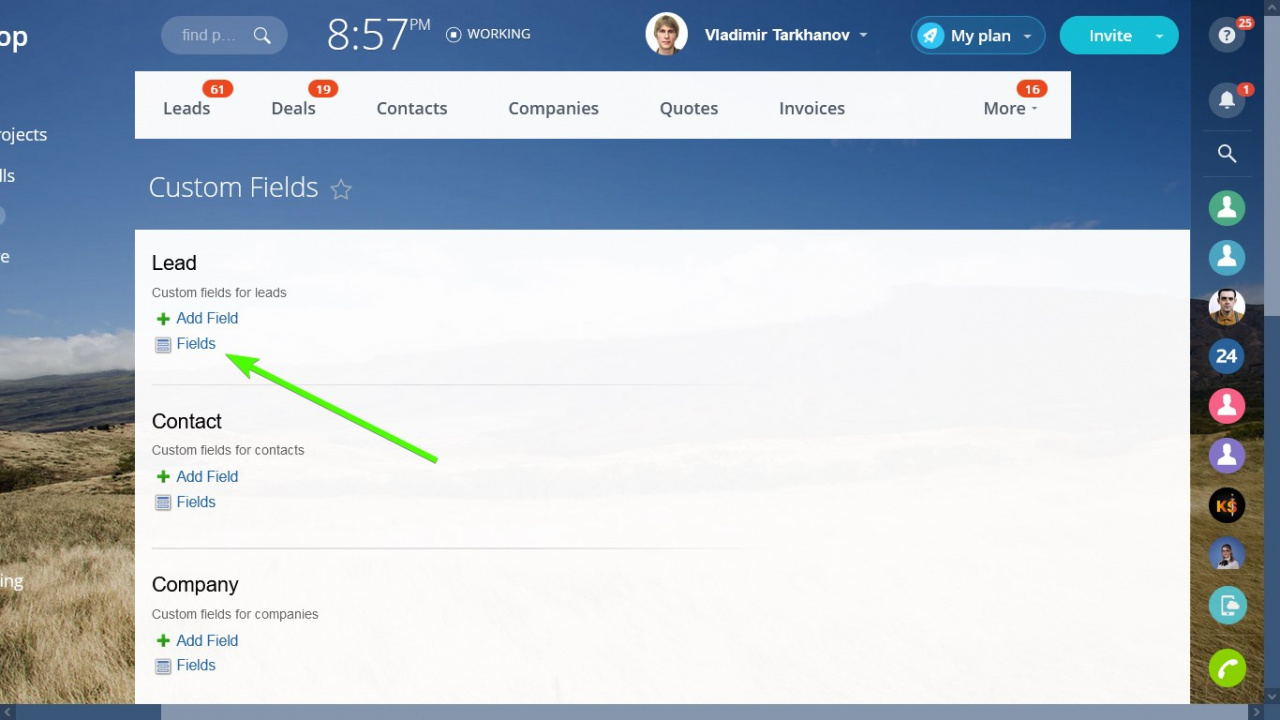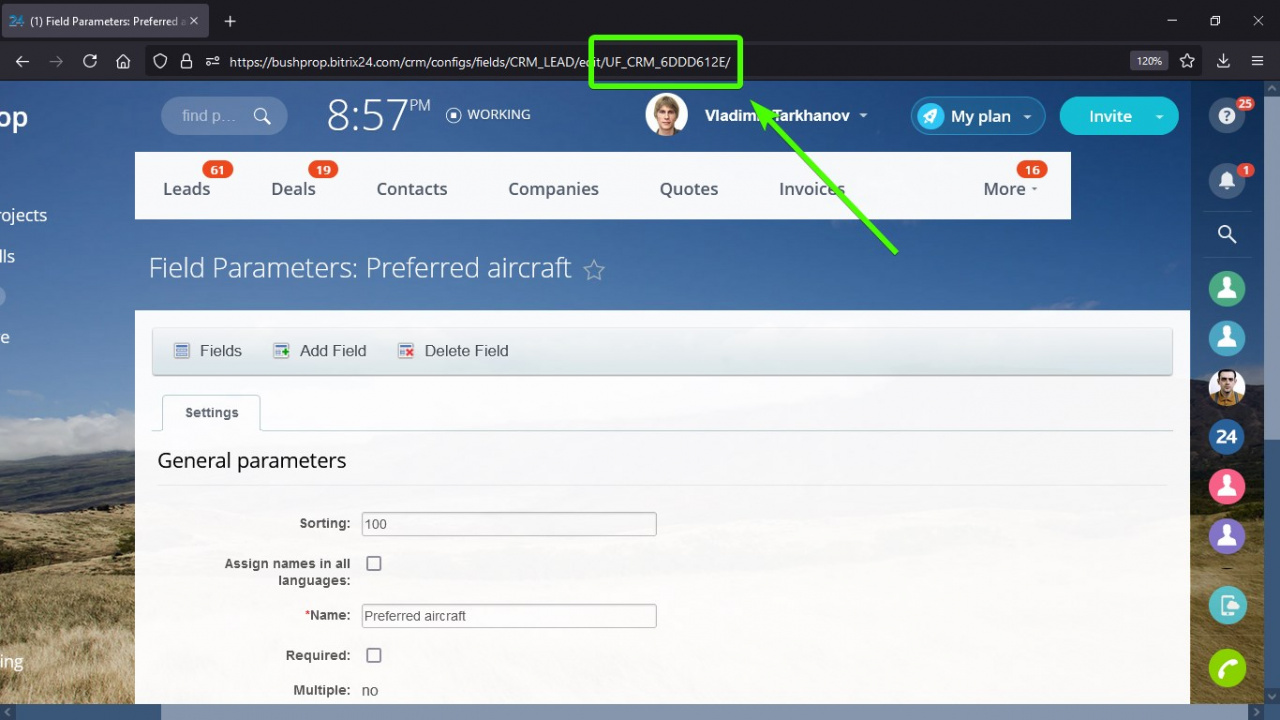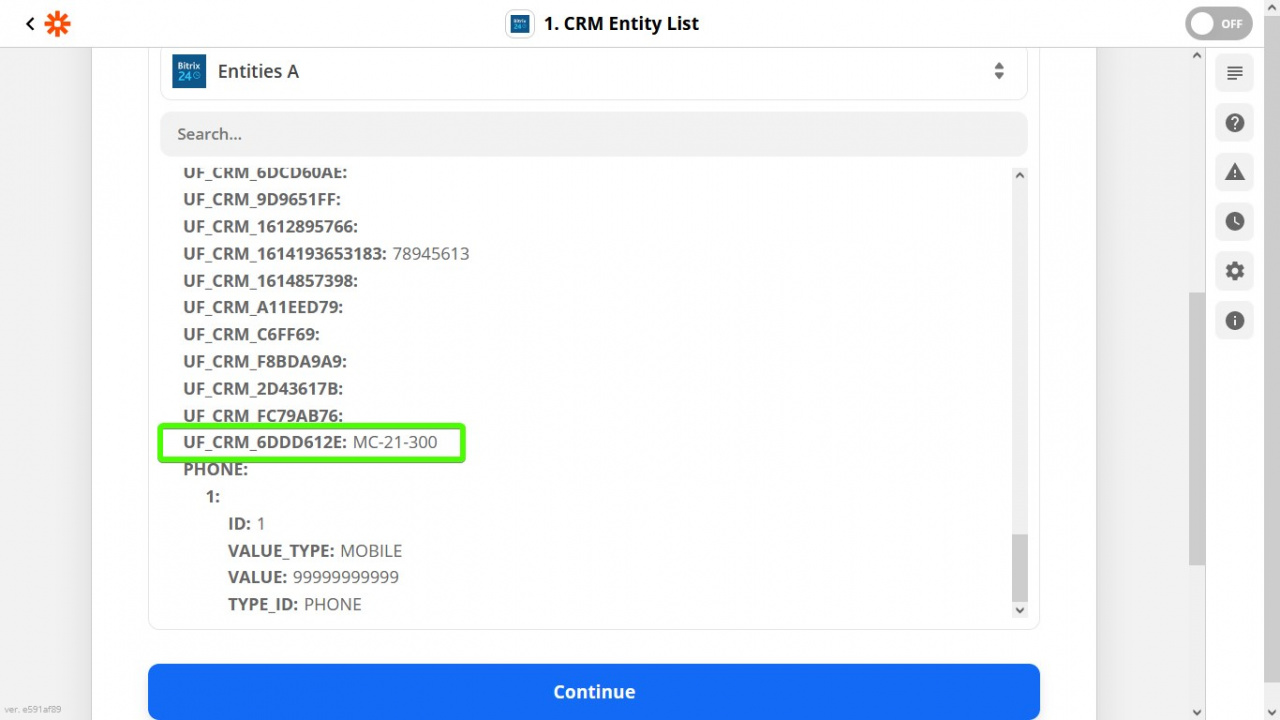 Actions
Thousands of apps, including Bitrix, can trigger actions in your Bitrix24 CRM without any coding, thanks to the Zapier platform and the integration app.
Entity Search - extract information from your CRM database
Entity Create - add new, update or delete existing CRM records in your Bitrix24 account
Entity Create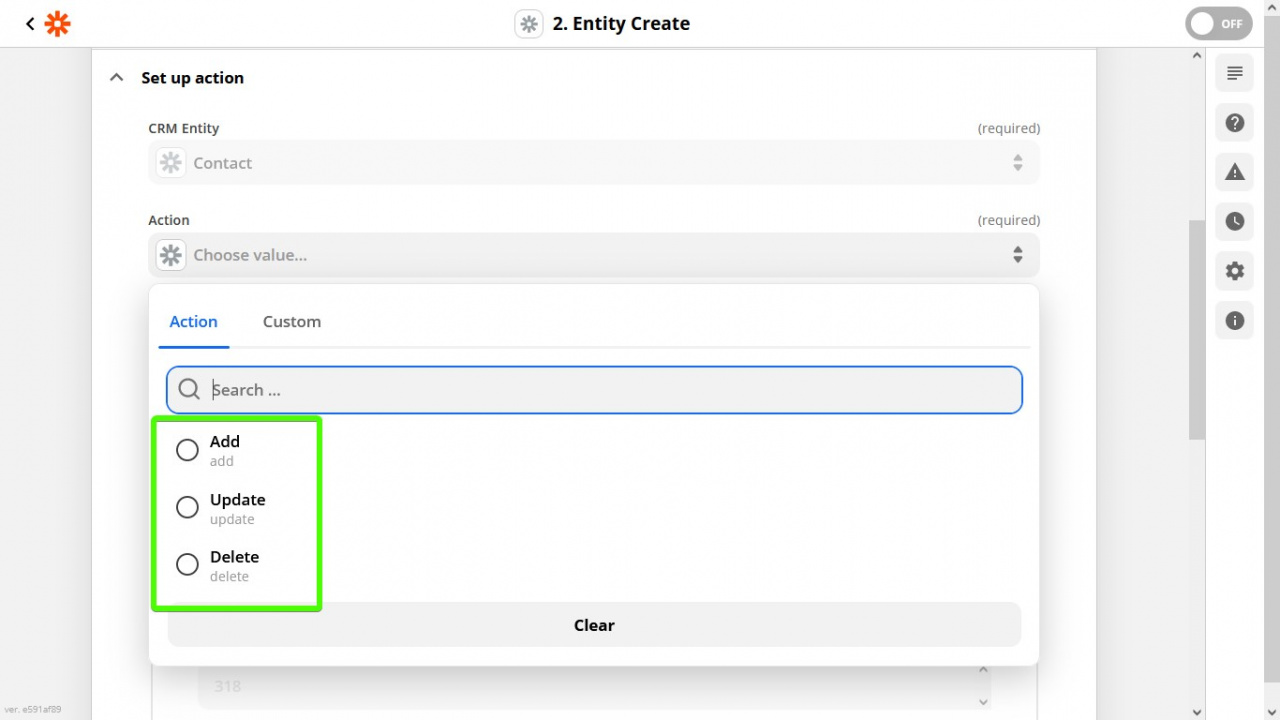 See our technical
lookup tables
describing system fields for any given CRM entity type:
CRM custom fields
can also be used in Zapier.
Example: Creating a Lead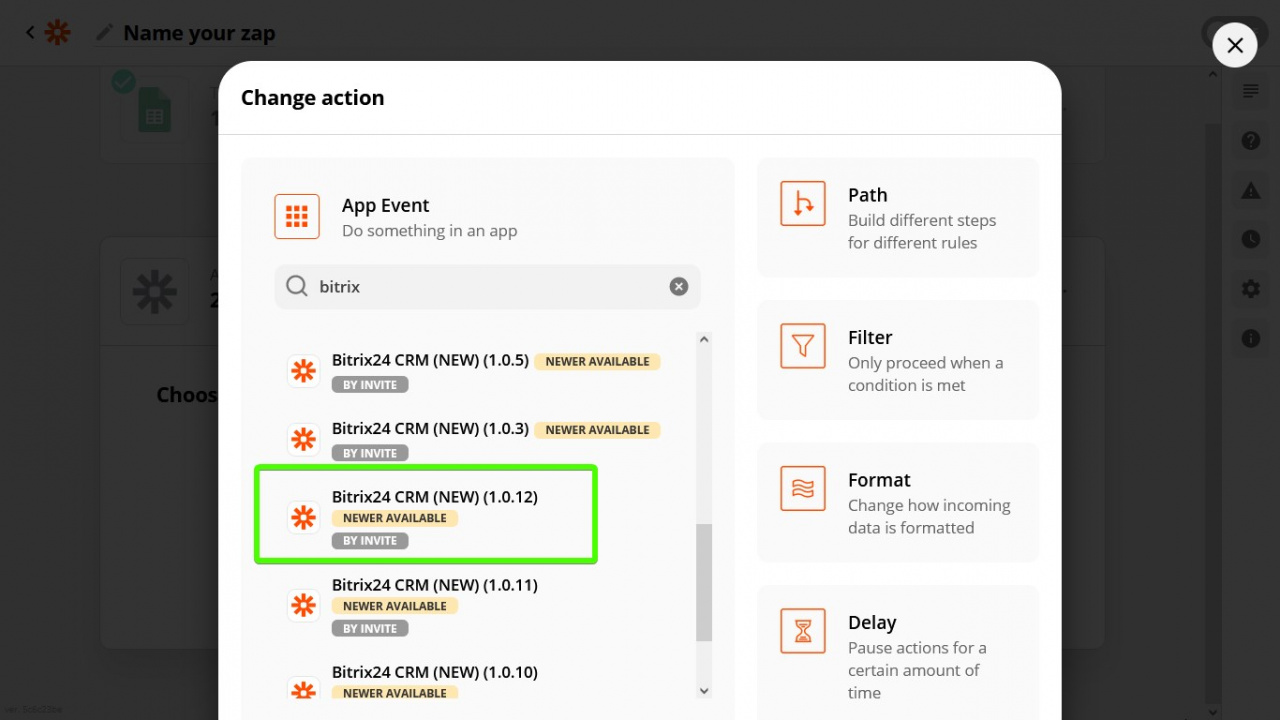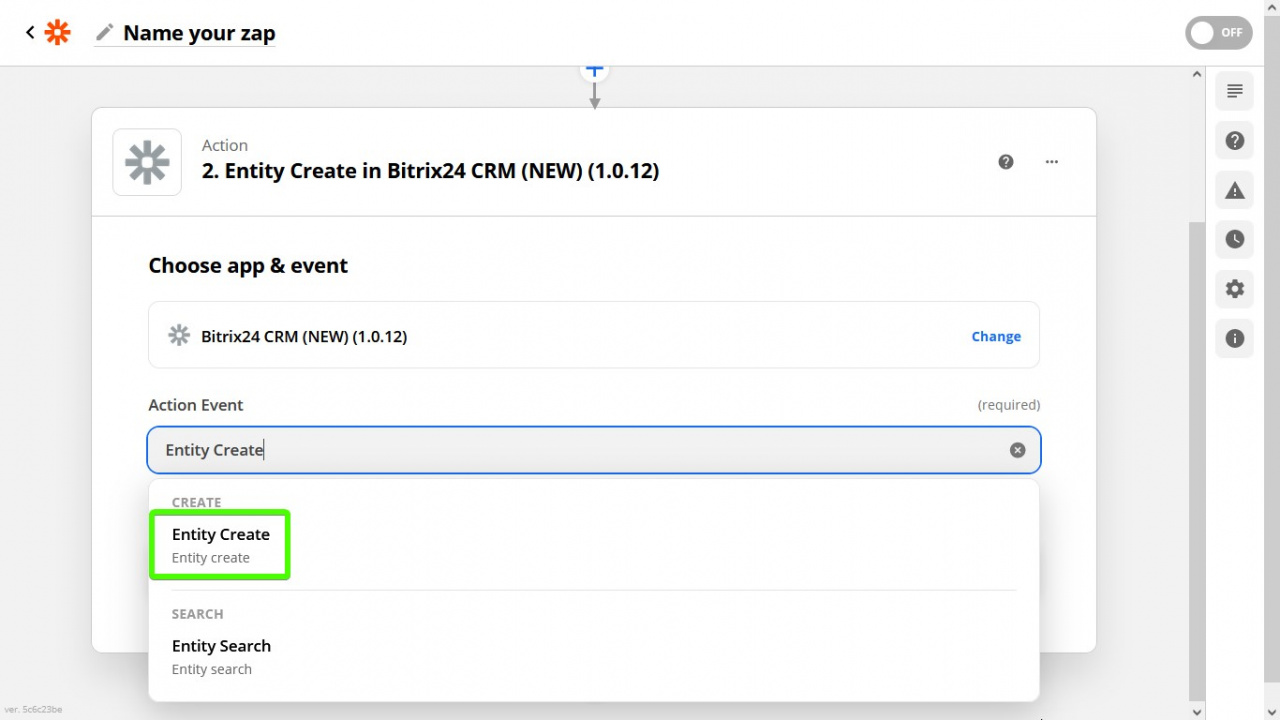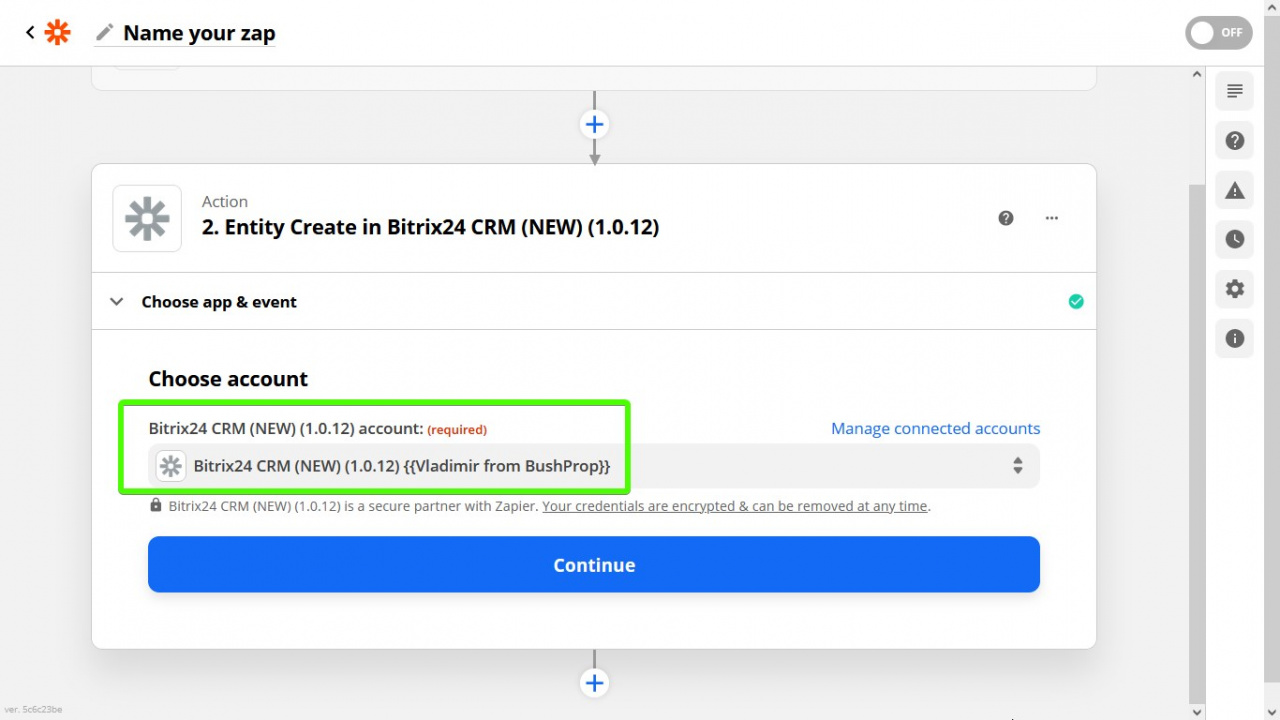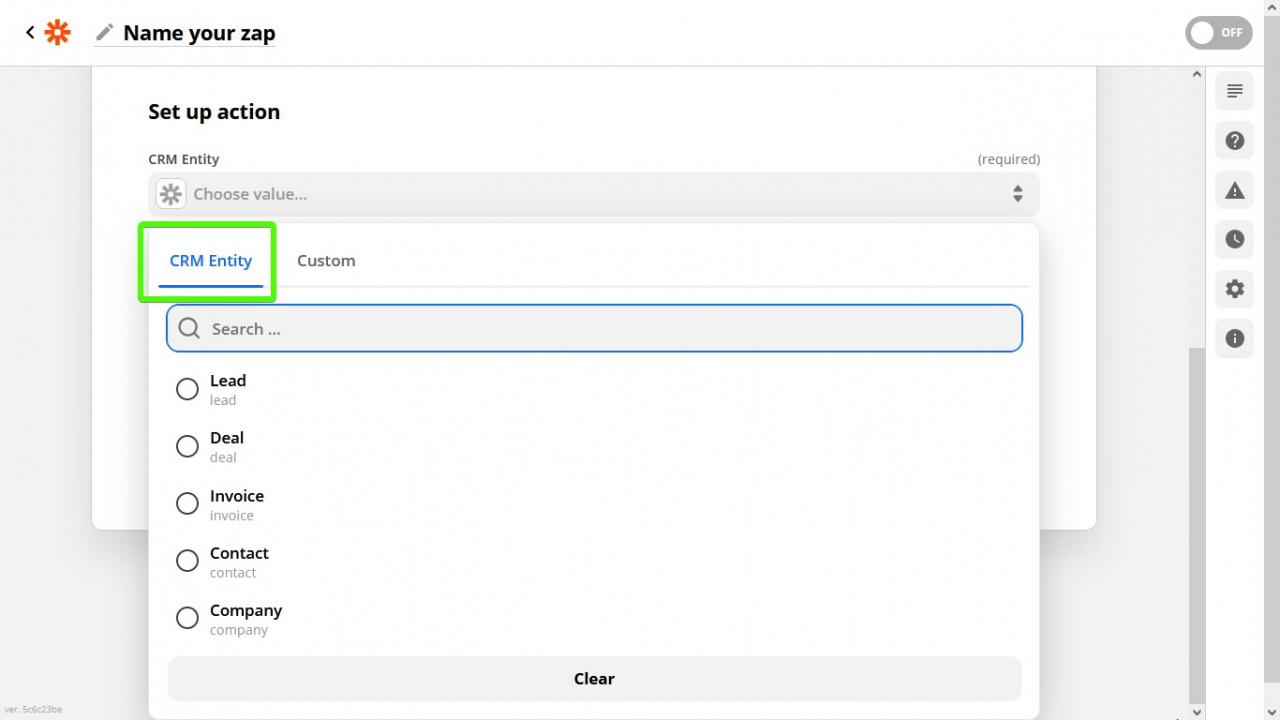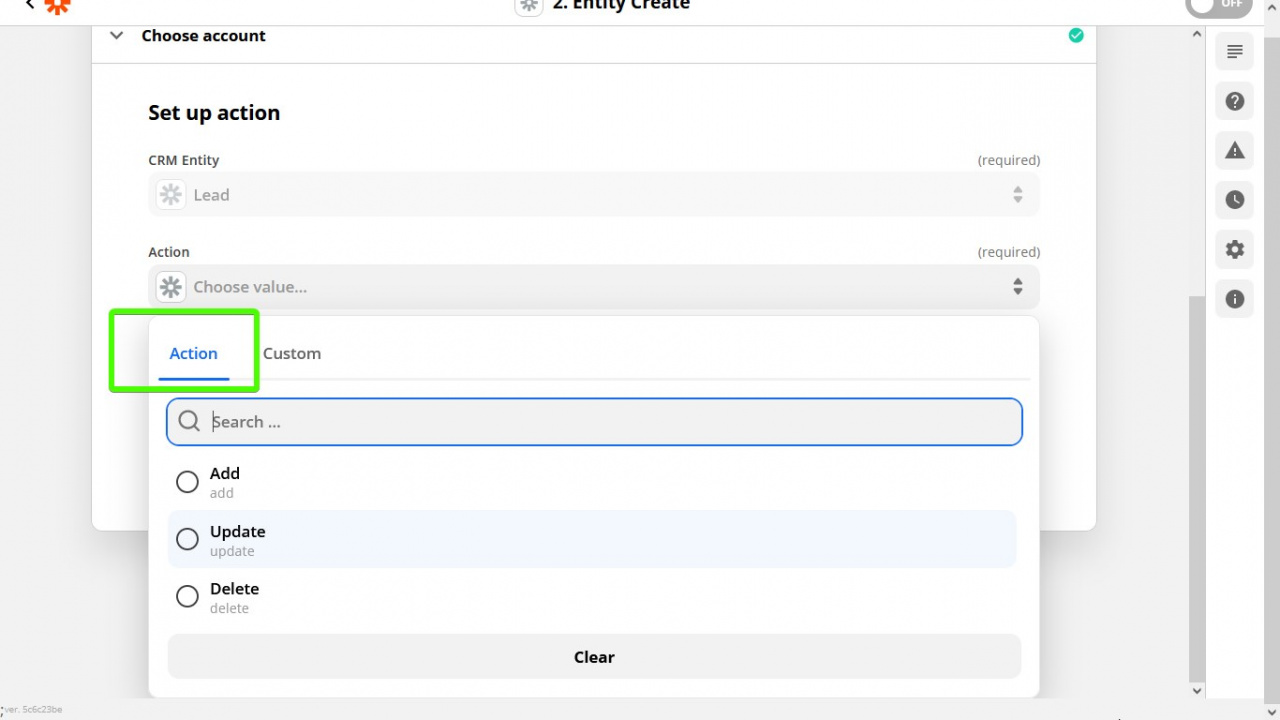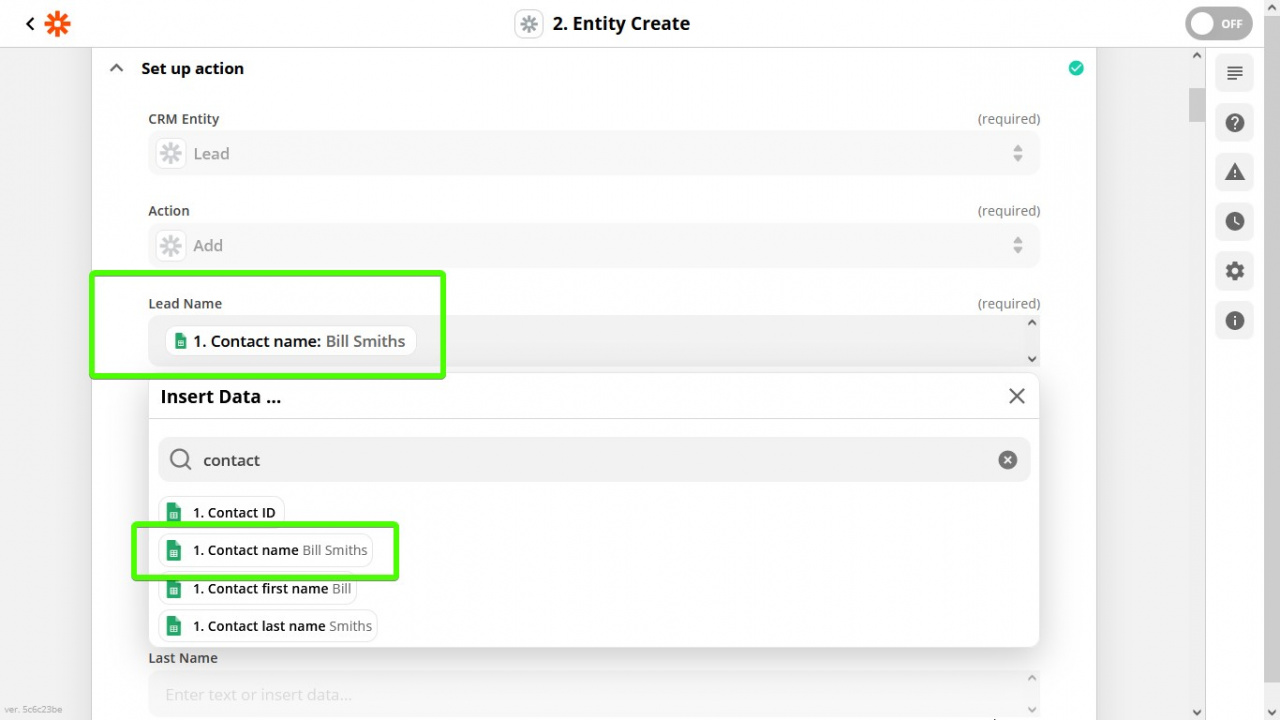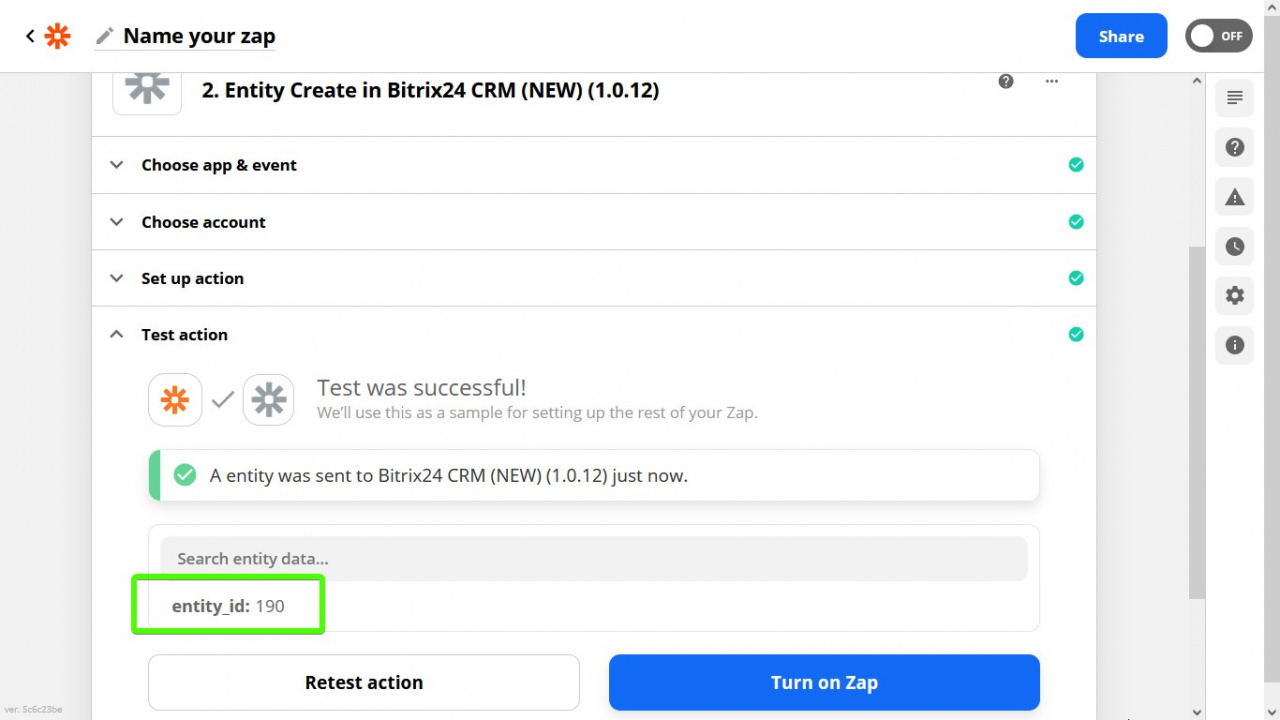 Entity Search
The Search action helps to leverage additional scenarios.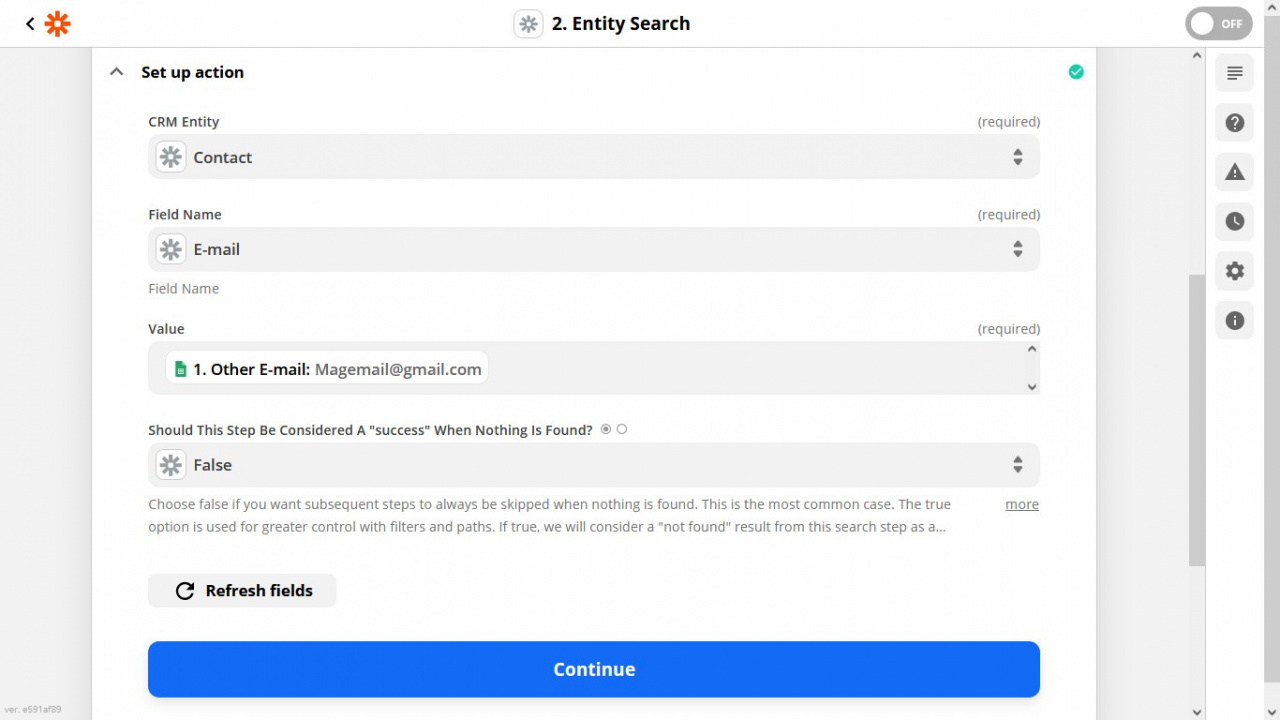 Some of the examples are:
Retrieving information from your Bitrix24 CRM to use it in another app
When updating a CRM record using Zapier (to get the entity's ID)
Duplicate control. The search action allows you to search for existing CRM records before proceeding with adding a new one
FAQ
General
Q: Why can I not find your app in Zapier? I do have it installed in Bitrix account.
A: Currently, the app is in Beta. It can only be accessed via a personal invitation.
Please follow the invitation link to use the app.
Q: How long will the Beta testing last?
A: For the app to become publicly available, it has to use an intermediate authorization server, which we are not planning for the app yet. Other than that, it's a fully capable app that we improve often.
Q: Why are there two Zapier apps, one in the Marketplace and the other in Zapier? The versions are different.
A: These are indeed two separate apps that work together. The Zapier for CRM app from the Marketplace allows to accessing Bitrix API, while the one in Zapier interacts with it. We recommend using the latest version of the connector to make the most out of the integration.
Q: Is it possible to connect two separate Bitrix24 accounts via Zapier?
A: Yes, you can have multiple Bitrix24 connections at a time and build Zaps connecting different Bitrix24 accounts.
To add a connection in Zapier go to My apps > Custom integrations > Bitrix24 CRM connector > Add connection
Q: I do like your app, but what if I want to submit feature ideas? How can I do that?
A: You're welcome to reach our Bitrix24 support to pass your feedback and ideas.
Trivial
Q: Just wondering why the fields derived from the app's trigger have a Res word in front of them?
A: Res stands for Result. For example, Res ID = result ID.
Technical
Q: Why am I getting a 404 page when testing or running my Zap?
A: That happens when you're trying to use a deprecated version of the connector (in Zapier). We often update the app deprecating the oldest versions.
If you do not see the latest version of the connector in Zapier (e.g. 1.0.12 or higher) you need to accept the latest invitation (see setup section of the article).
Q: I'm getting ERROR_OAUTH: Application not installed after entering my Bitrix domain in Zapier to establish a connection. Why is that?
A: Besides accepting the invitation link in Zapier, you need to install the app in your Bitrix account. Please see the Installation steps covered in this article.
Q: I only see one version of the app when building my Zaps. Apparently, it's deprecated. I cannot establish the connection as a result. What am I doing wrong?
A: Please accept the latest invitation link found in the Setup section of this article.
Q: I set up the app's trigger in my Zap, it did work once, but it now stopped. What should I do?
A: It might have to do with an expiring authorization token. Please reach Bitrix24 support attaching the Zap run details if they form along with your Zapier login (to check the logs from our side).
Q: How do I find a record by its ID? I do not seem to get the option under the Field name tab.
A: If you need to find an entity by its ID, use the custom input option.
Q: How to pass text into a comment (or any other multi-line input field) if I want each value on a new line?
A: Use the HTML <br> tags to establish the line breaks.
Q: Can I add events to the CRM timeline?
A: Not as of now.
Q: Is there duplicate control when adding new entries via Zapier?
A: There is no automatic duplicate control when adding new records using our API. You need to establish the check yourself. The integration app offers the Search action that can help you identify existing records and, therefore, not create duplicates.
Q: My on-premise version is not accessible from the internet. Is it possible to install the integration app locally?
A: This is a REST API-only app. There is not much to install locally, and access to the internet is necessary for the app to work.
Q: Why do the boolean yes/no values from Bitrix show in Zapier as 1/0?
A: This is how Bitrix passes the values of this field type to external systems.
Q: How do I disable the Second name field being mandatory when adding contacts in Bitrix via the integration?
A: In certain countries, the Second name is mandatory for filling out, and it's reflected in our REST API.
Q: How do I know the deal stages' IDs for adding a deal to a specific stage when creating a deal using the app?
A: Indeed, you can only readily get the stages' IDs for the main deal pipeline as of now.
Here is a couple of ways you could get the IDs for the remaining pipelines and stages:
1. To get an ID of a specific stage, you can get it by inspecting the stage using your web browser in Statuses & Dropdows settings
2. Or by calling a crm.dealcategory.list REST method to get the pipeline's ID and then having that information get the stages' IDs with crm.dealcategory.stage.list.
Q: Is there a way to show the real custom fields' names instead of their IDs when getting the values from triggers?
A: At this point, you get the IDs only. If it's too difficult to map the fields that way, consider adding some values in the fields that you'd recognize more easily o matching the fields by the IDs.
Q: Can I add comments here on the right instead of the regular field?
A: The comment field map to the regular comment field. The current version of the app does not work with CRM activities and cannot interact with them. Feel free to submit a development request to our support.
Q:
Can I
link multiple contacts to a company
when creating it using the app?
A:
As of now, you
can only link one contact to a company and vice versa
via the Zapier app.
Q: When I pass a value to a CRM entity in Bitrix from Zapier, the field is still blank. What kind of error is that?
A: Most likely, you're trying to pass a value from a multi-select type of field, which is currently not supported in the app. Consider using a single value list field or submit a development request to our support.
Q: Is there a way to search by multiple fields at once?
A: The current version of the app supports searching by one field only, but it doesn't have to be one word in the field.
Q: Can I add products to deals using your app?
A: Not with the current version of the app. Feel free to submit a development request to our support.