When communicating with a customer on Facebook or Instagram, you have 24 hours to wait for the customer to respond. If more than 24 hours pass after the last message, the operator's message is not delivered until the customer writes again.
Now you can increase this time from 24 hours to 7 days!
You can send messages with operator support only for issues that cannot be solved in the standard messaging window - for example, if the company is closed for the weekend or if it takes more than 24 hours to solve the problem.
Features of use
You can enable this option only in Instagram Direct and Facebook messages channels.

When this option is enabled, you cannot send customers messages with ads, discounts, coupons, auto-messages (automation rules) or content not related to the user's request. Otherwise, your Facebook or Instagram account may be automatically blocked by Meta (Facebook).

Bitrix24 will not be able to unblock your account. So do not use this option if you are not sure that your employees comply with Meta rules.
How to enable the option
At the channel connection stage, enable the Extend correspondence window from 24 hours to 7 days option.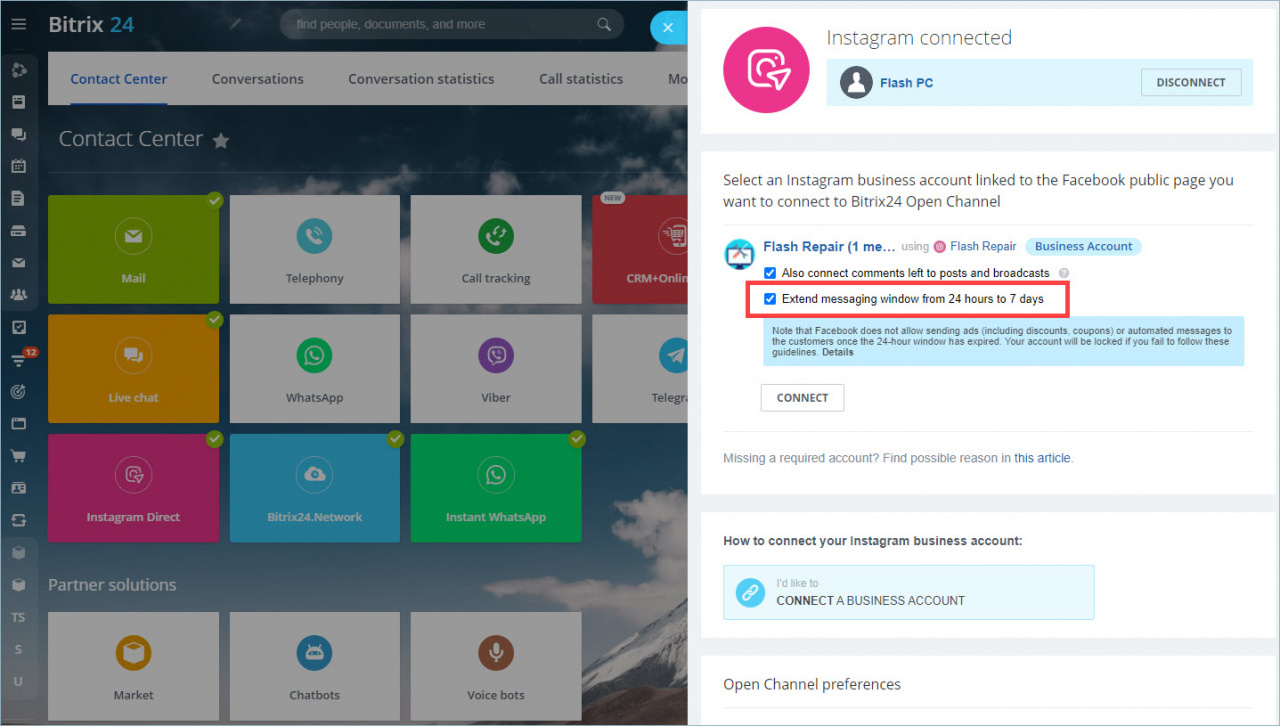 How to change the setting
If an open channel has already been configured before, click the Change button.
Click Disconnect.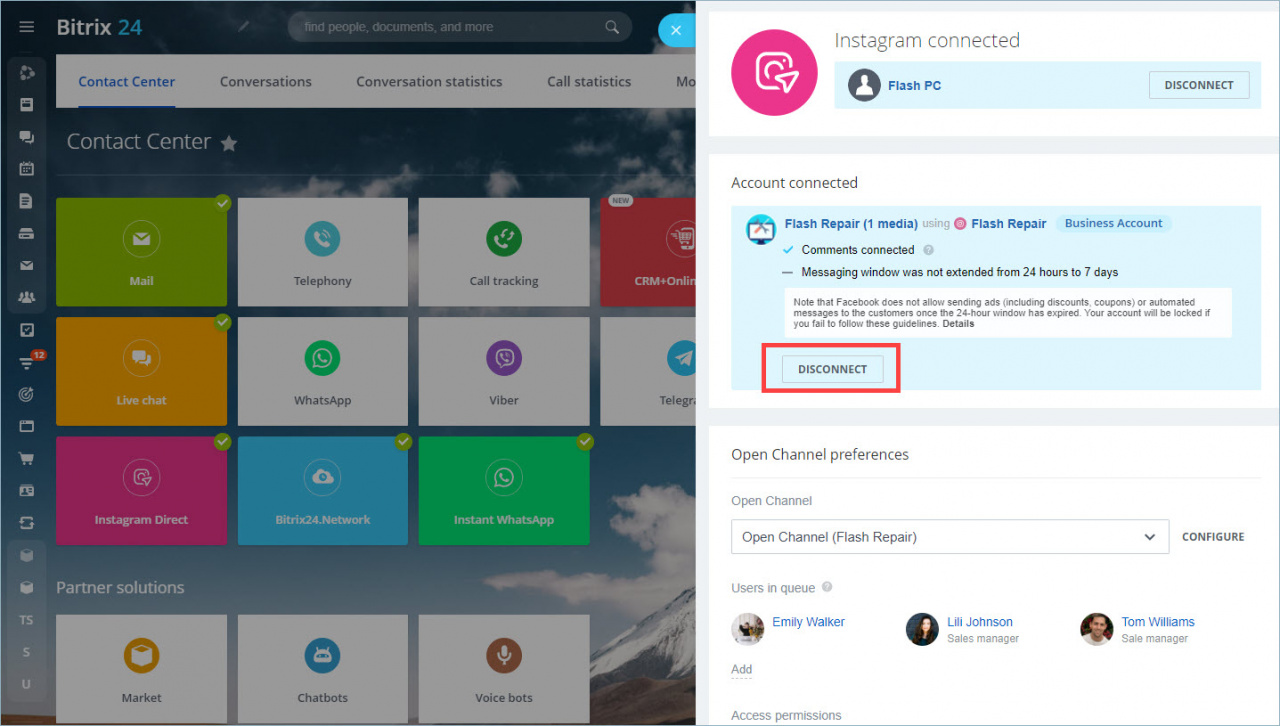 Enable or disable the Extend correspondence window from 24 hours to 7 days option and click the Connect button.
For the Facebook Messages channel, these actions are performed in the same way.
Read also: