Now, when you open the CRM, you will see which deal requires your attention. In addition to the counter that shows incoming requests, we added the "Not read" chat status to the deal form.
How it works
Let's say you come to work, the first thing you do is open CRM page. You filter deals by incoming activities and see two deals. One has an incoming email, and another one has an incoming chat with an "Unread" status. Of course, you'll start working on the deal with a status.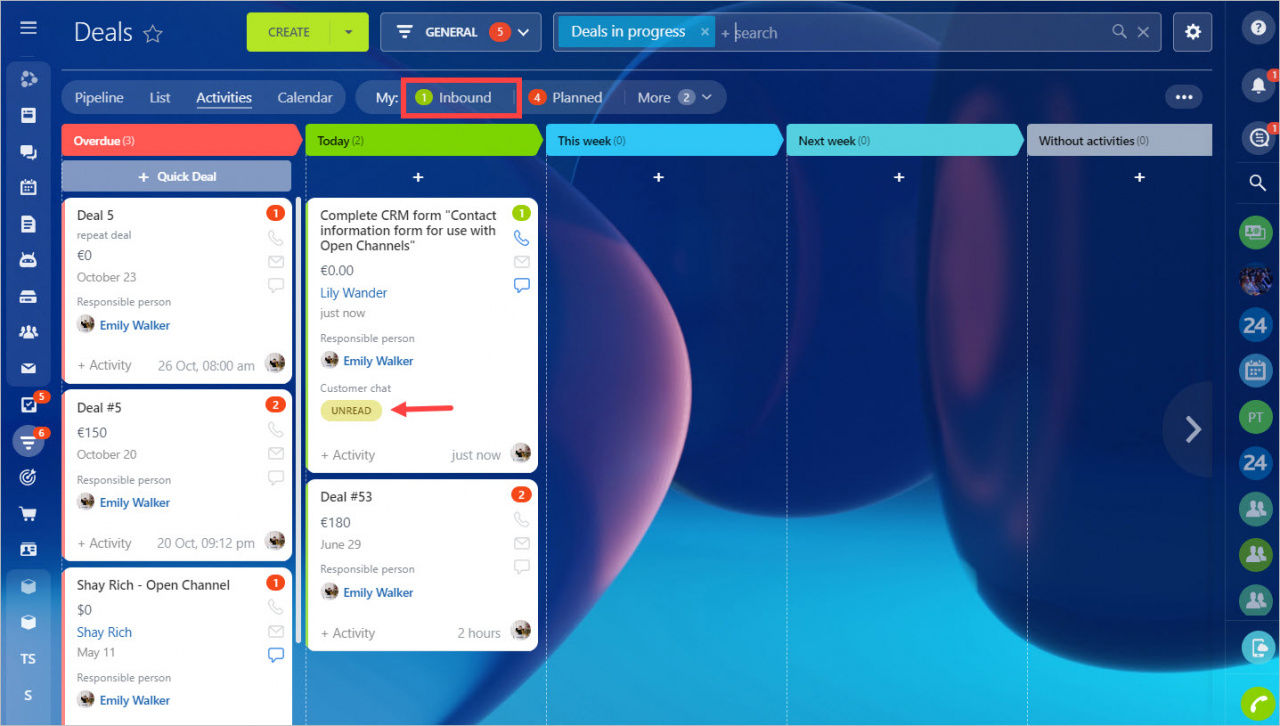 The status will also be displayed in the deal timeline.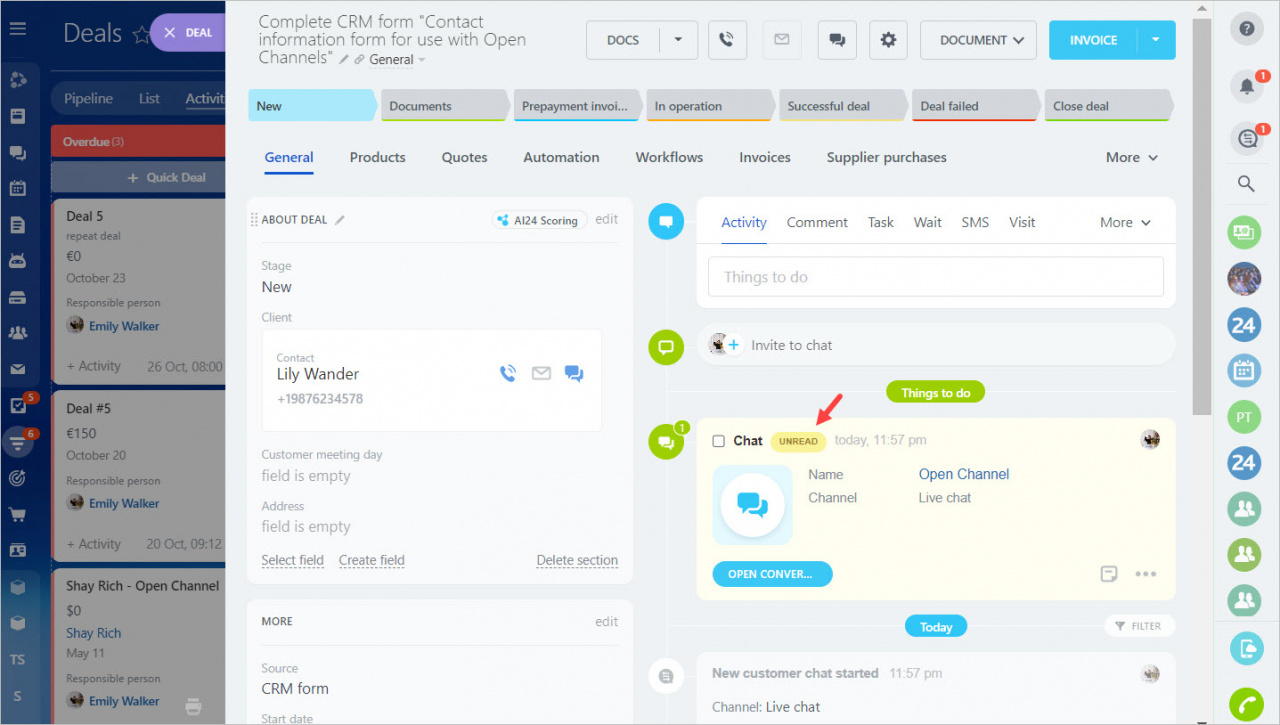 When the operator opens the dialog, the chat will be considered read and the status will disappear. However, the deal will still be marked with a green counter as an incoming request. The status about a new message will appear again if the customer writes again.
The counter allows you not to forget about the deal in the process of work with the customers. The green counter on the deal will prompt you to continue work.
When you mark an activity in the timeline as completed, it will change color from yellow to white and show up in the timeline as completed. You can also track when a chat has been accepted and when it was completed in the deal.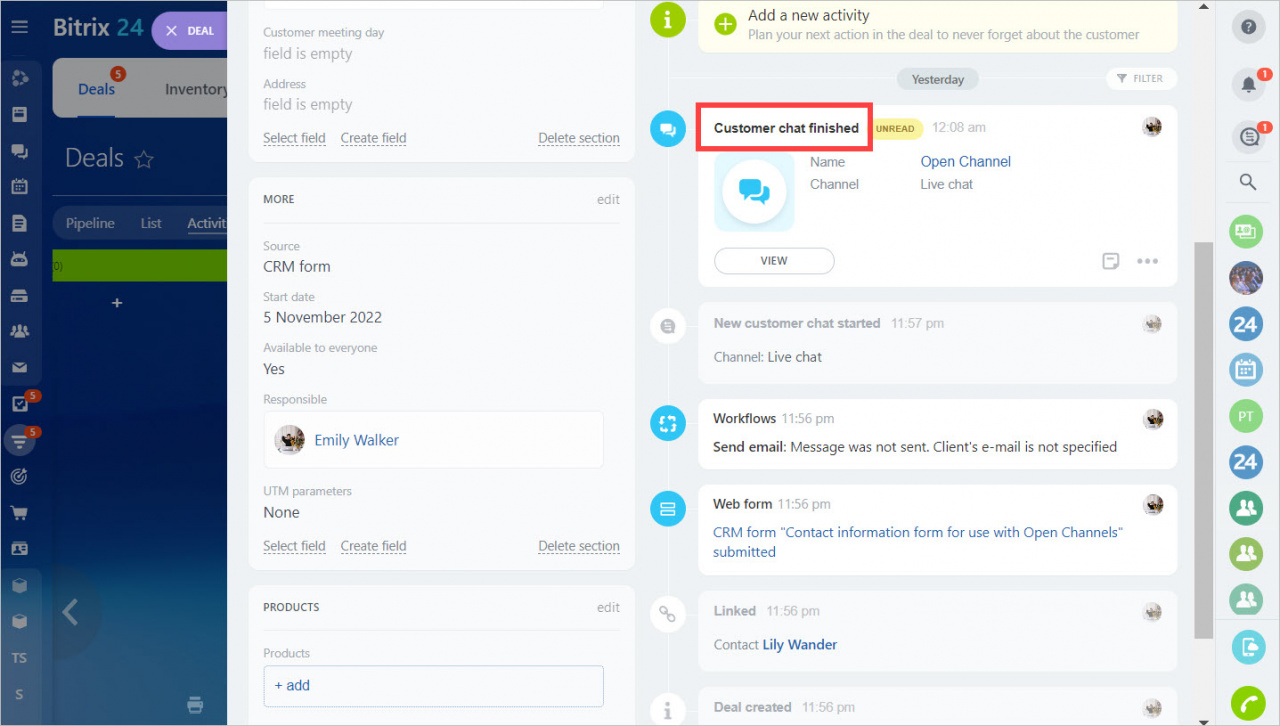 In the pipeline, the deal no longer belongs to the inbound ones, so the counter will be gray.