Every day you plan further work with customers. It can be a call, a meeting, sending and signing a contract. Now you can plan any activity that is related to a customer in the entity form.
For example, the customer company celebrates 10 years since the company was founded. Add an activity and when the deadline comes, the CRM will remind you of it. It takes a minute and the client will be happy with your congratulations and become more loyal to your company. You can add an activity in your mobile CRM.
If you need to send product samples to a customer by a certain date, create an activity with a deadline, and you won't forget to do it. This way, you can create absolutely any activity in the entity form.
How to create an activity
You can create an activity in the Pipeline and Activity views. To save you time, the text in the activity form will appear automatically and the deadline will be set for three working days.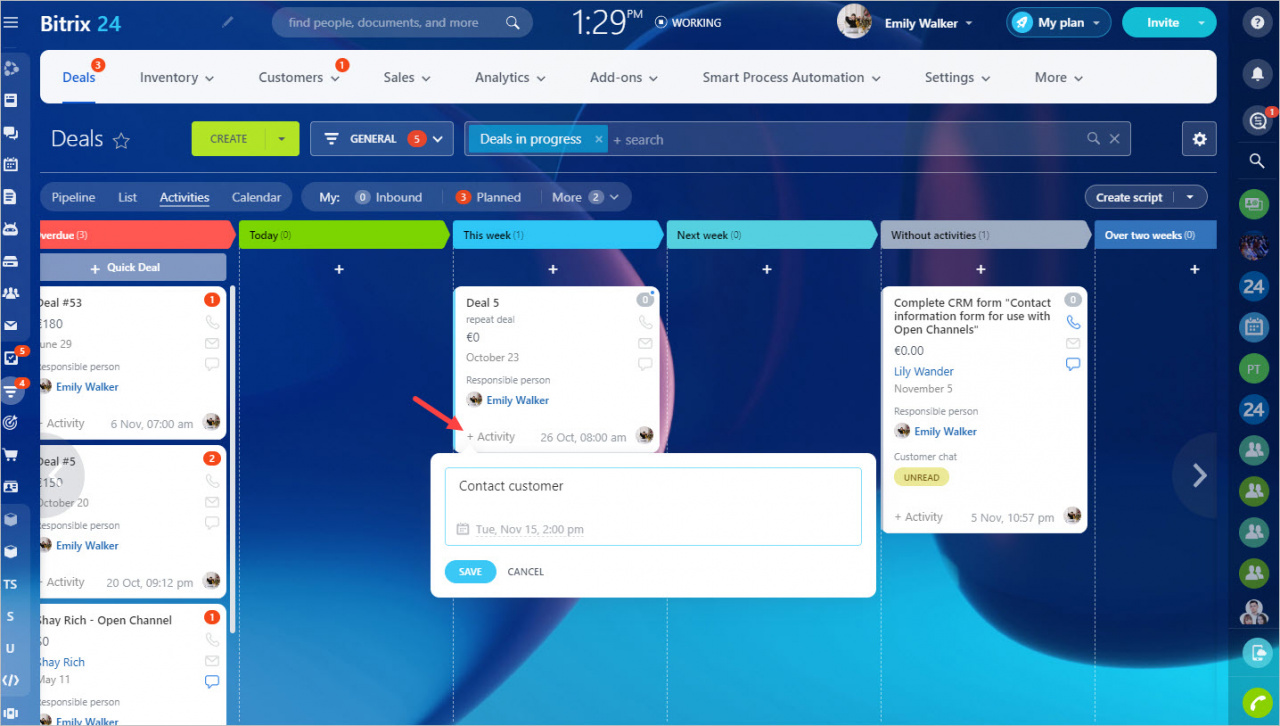 You can also create an activity in the List view - click Add Activity.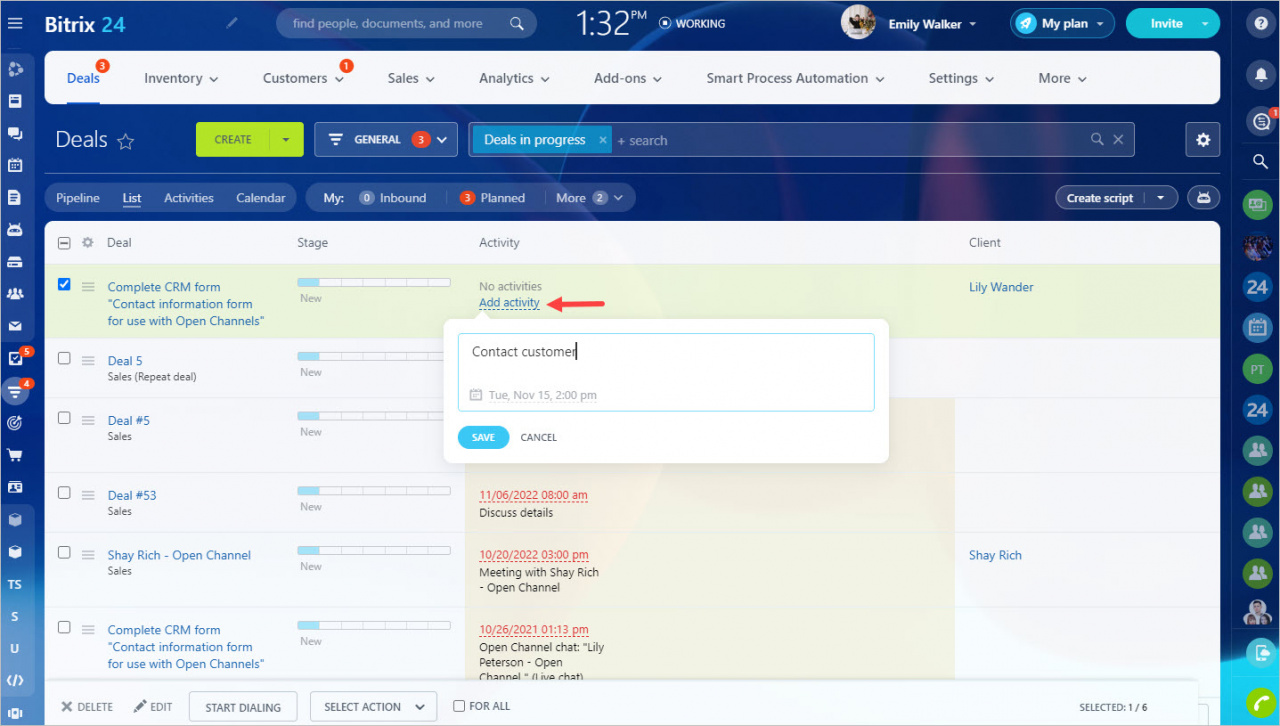 It is possible to create an activity in the entity form. There is no preset text, you can create any activity.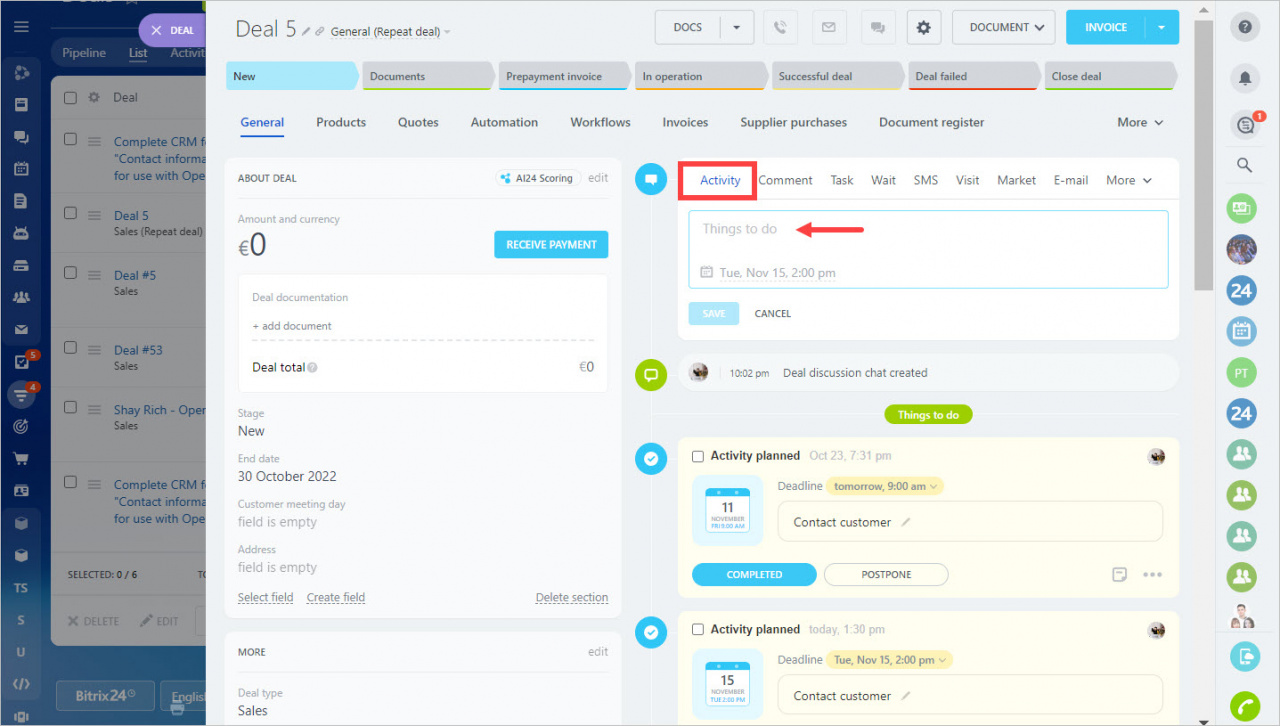 As soon as you create an activity, it will appear in the timeline and will be marked in yellow. You can change the time, leave a note, and complete the activity.