Kanban view is a workflow visualization tool. It is especially useful for companies in which managers work on many deals. Using Kanban, an employee always knows which clients to contact, make a delivery, or send an invoice.
Kanban view can be used for all CRM entities that have stages: leads, deals, invoices, and estimates. For example, let's try to use the Kanban view for deals.
Go to CRM, open Deals, and switch to the Kanban view.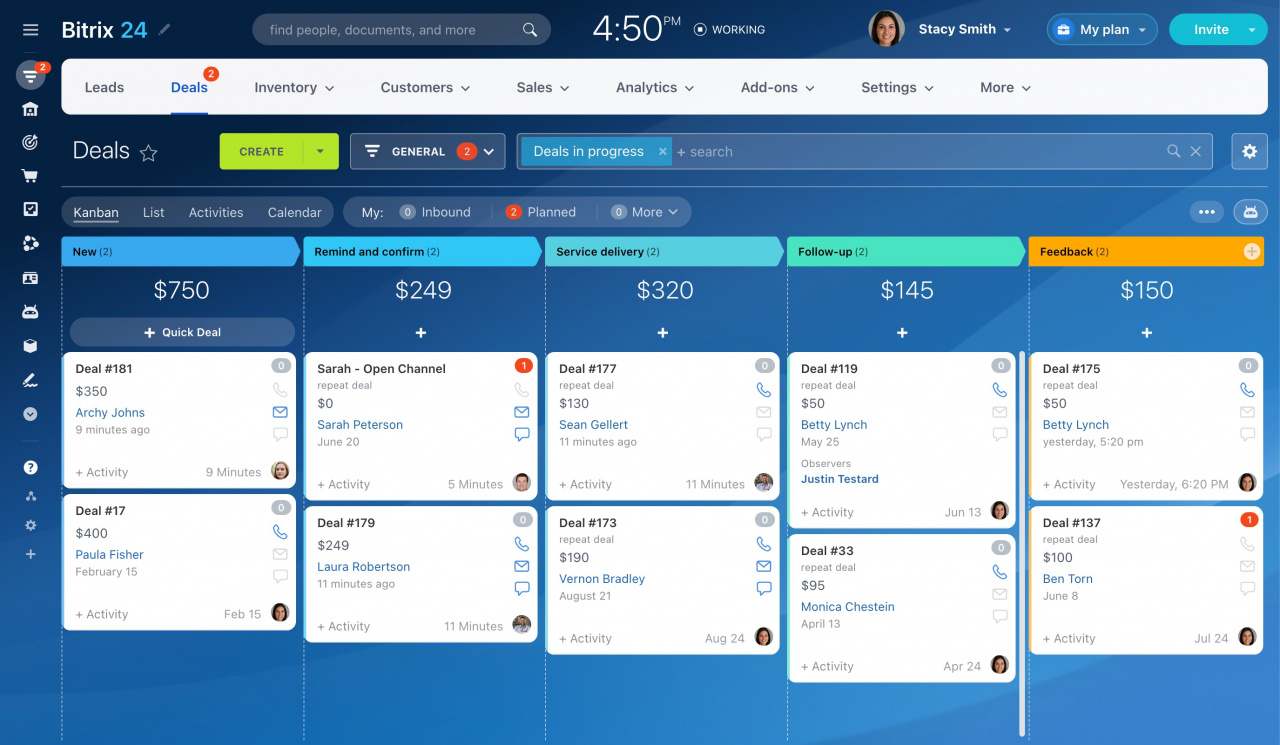 Here you can see all the deals and their stages. Each card represents a deal and displays the important details about it. Red counters show how many deals require your attention.
What does the user icon mean?
Below, you will find the information you need to start working in this view.
How to move deals to other stages
How to display only the required fields
How to configure the filter
Click the search bar, and then click Add field. Select the fields you want.
Tick the fields you need.
Select the desired field values and click Search.
Only those deals that fit the selected conditions will remain in Kanban.
How to track and plan activities
Each card in Kanban has the Activity button. Click on it to schedule a new activity.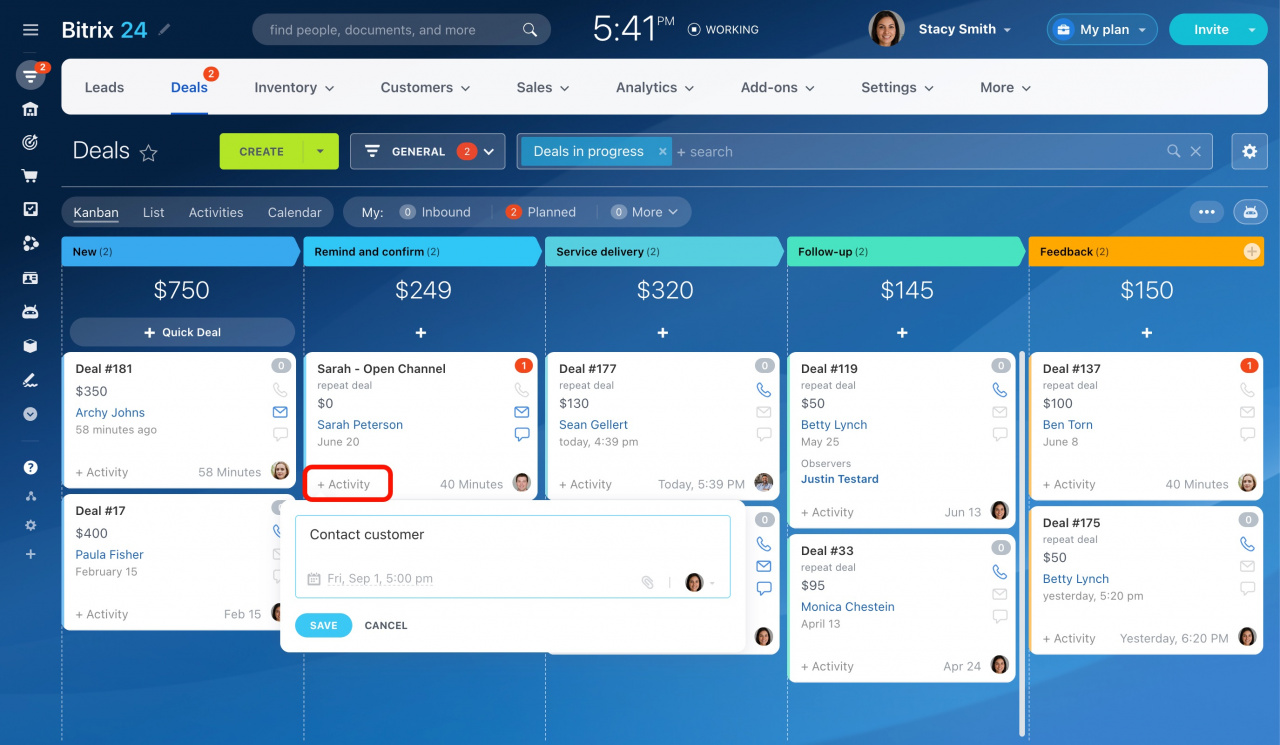 Click on the counter to find out if you plan any activities connected with this deal.