In this article, we provide you with key updates from the past month, including new features of Bitrix24 and changes in helpdesk articles.
Disable automation rules and workflow actions
Now you can easily deactivate automation rules instead of deleting them. This allows for keeping them in the system in case they prove useful later. When deactivated, they no longer perform actions but remain in the action chain.
Learn more about this option in the article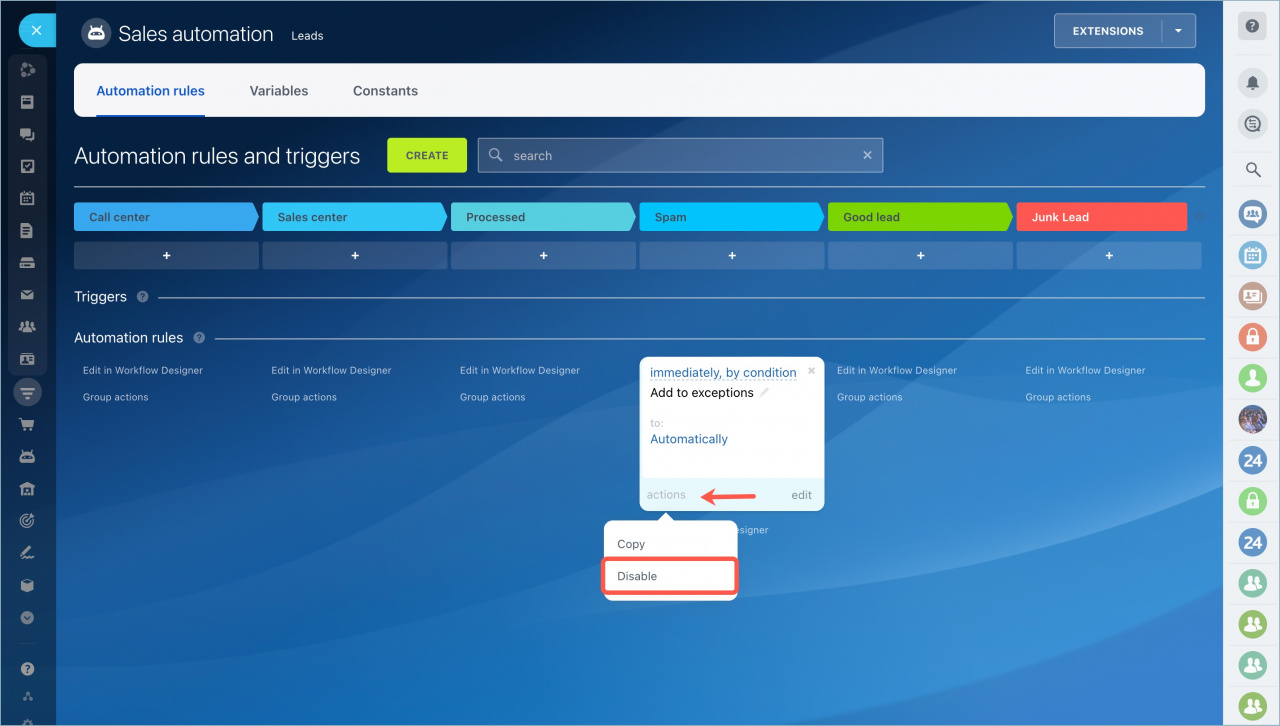 Run smart scripts from business processes
Another update is related to smart scripts. Now you can add them to your business processes, and they will run as part of a complex automation scenario.
Learn how to add a smart script to a business process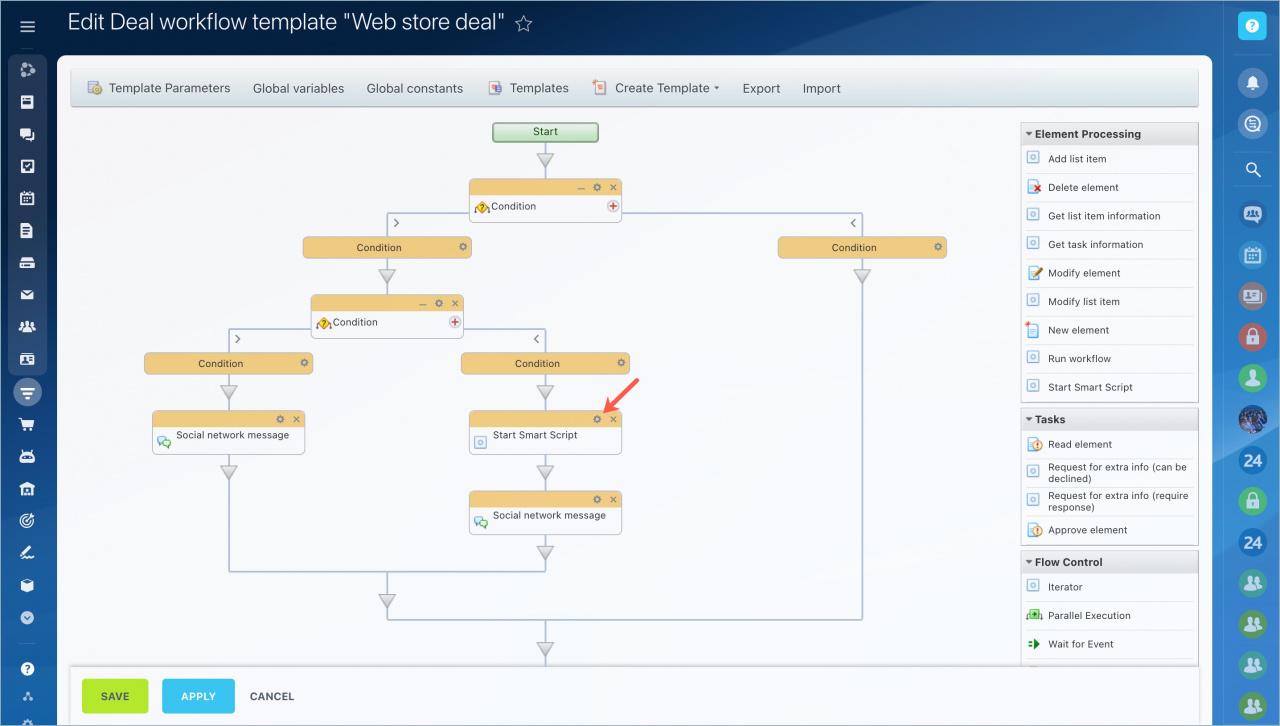 Updates in Helpdesk articles
We have recently updated several articles in August 2023. Refer to the new materials to enhance your understanding of Bitrix24.
CRM.Payment
Read the following articles to learn how to accept payments in CRM via special systems connected to Bitrix24.
Resource booking in CRM
Find a detailed guide with more examples on how to set up service bookings using this option.
Telephony
We have updated the articles on telephony connection options and settings.
Other updates