Under "My Activities" you will find a list of all activities where you are involved as responsible person or creator.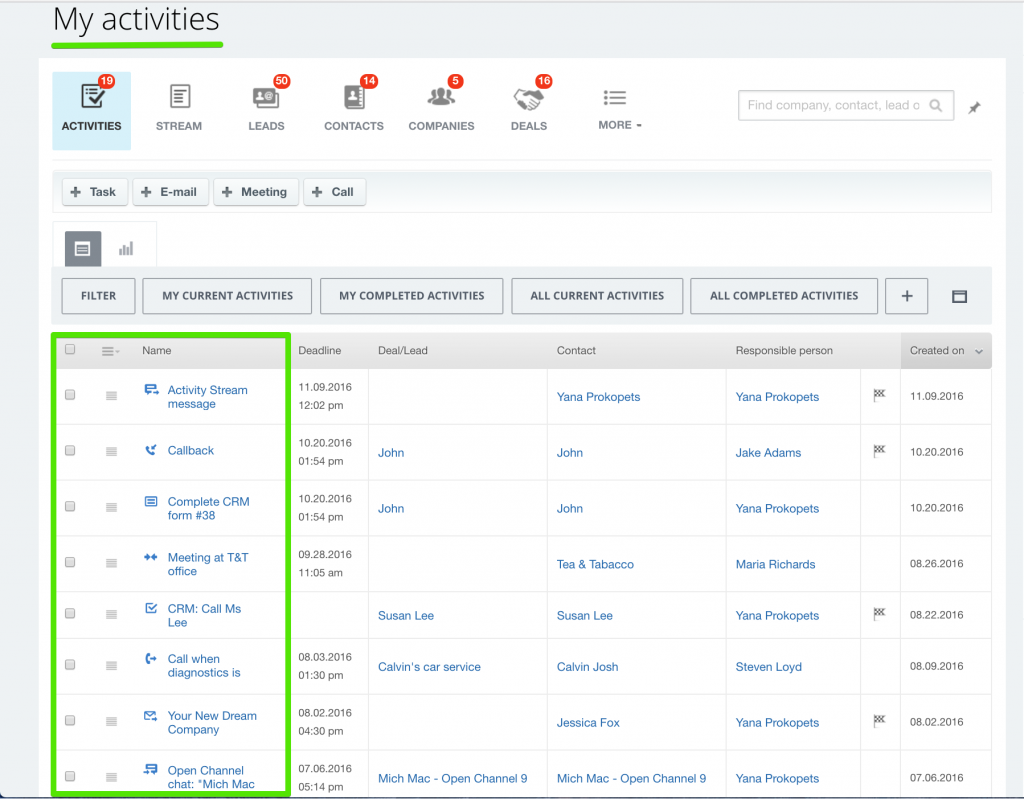 The activities list can be configured same way as any other list of records in your Bitrix24 - you can add list columns, revert to the default list view or filter elements by chosen parameters.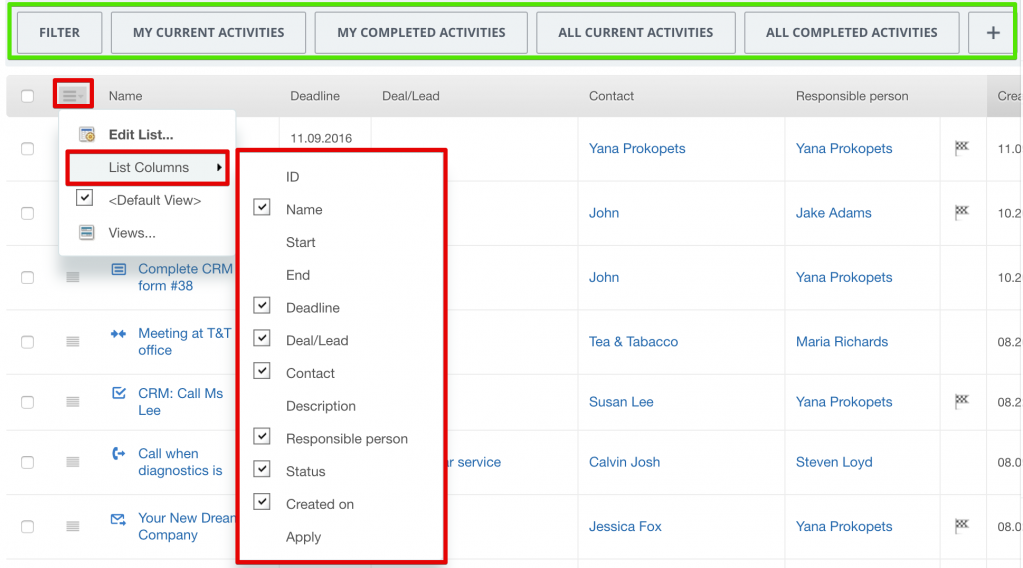 Each activity has own icon for easier list navigation.
If you need to add a new activity - you can do it in one click with the top icons - task, email, meeting or a call.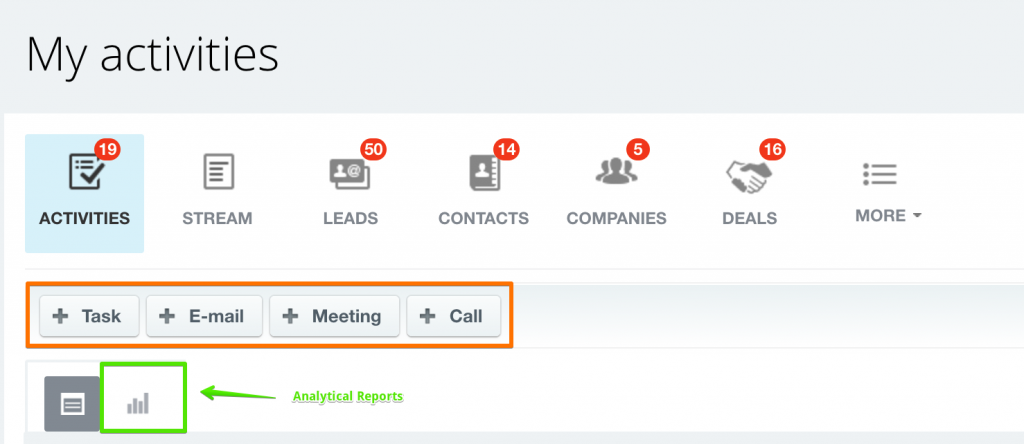 My Activities page has 2 sections - activities list and analytical report page. Analytical report on activities shows main statistics on customer satisfaction, sales requests processing, email\meeting\open channels load, etc.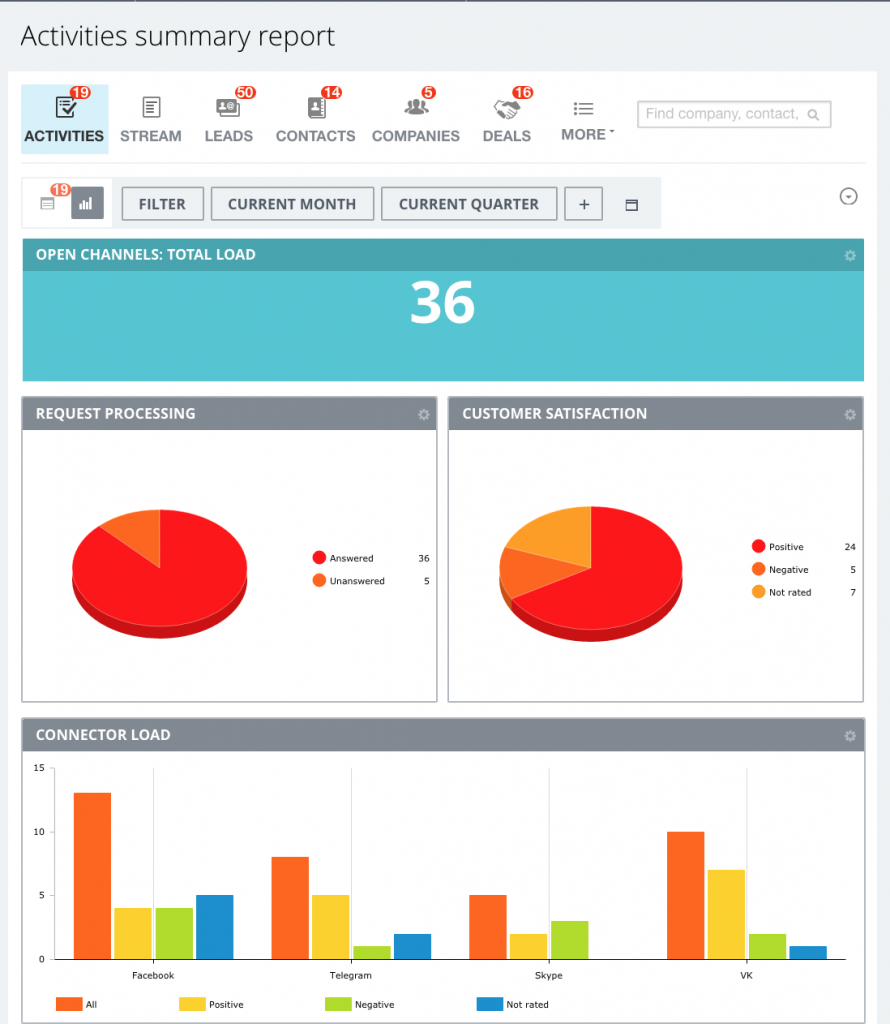 Each report widgets can be configured by various parameters - such as report period, grouping, category, etc.
Activities Access Permissions
You cannot set access permissions for activities - calls, emails, meetings, tasks, etc. - separately. The CRM access permissions can be configured under CRM > Settings > Permissions > Access Permissions - and are set for each CRM record type. For example: you can configure user access for leads & all activities associated with them. In order to narrow user's access to leads you should use available parameters - personal, personal & department, all or access denied. More about CRM access permissions
here
.
Another example: if user's access for leads is configured as read=all, when other actions = access denied.
In this case this user will be able to see all activities available for leads, but won't be able to perform any actions with them - add, edit or delete. In other words, if user's access for leads is set as view only, then access for leads activities will be view only as well.
If you need to grant your sales agent access to sales activities, it means you need to configure access for CRM record type - lead, contact, company, etc.