Many of you have requested Kanban view for Bitrix24 CRM entities. As promised, Kanban view prototype has been added to CRM for leads, deals and quotes. This is a beta version, so you are welcome to play around with it a bit and
submit your feedback
. The final appearance will probably be somewhat different and we appreciate any of your suggestions how to make it better.
Kanban view for Deals
The purpose of Kanban view for deals is to increase your efficiency in winning higher number of deals.
Use Kanban view in Deals to evaluate what & how many deals are undergoing each deal stage at the moment. This type of data visual representation allows you to evaluate faster what sales activities (call client, send email, prepare invoice, etc.) should be performed to close deals won.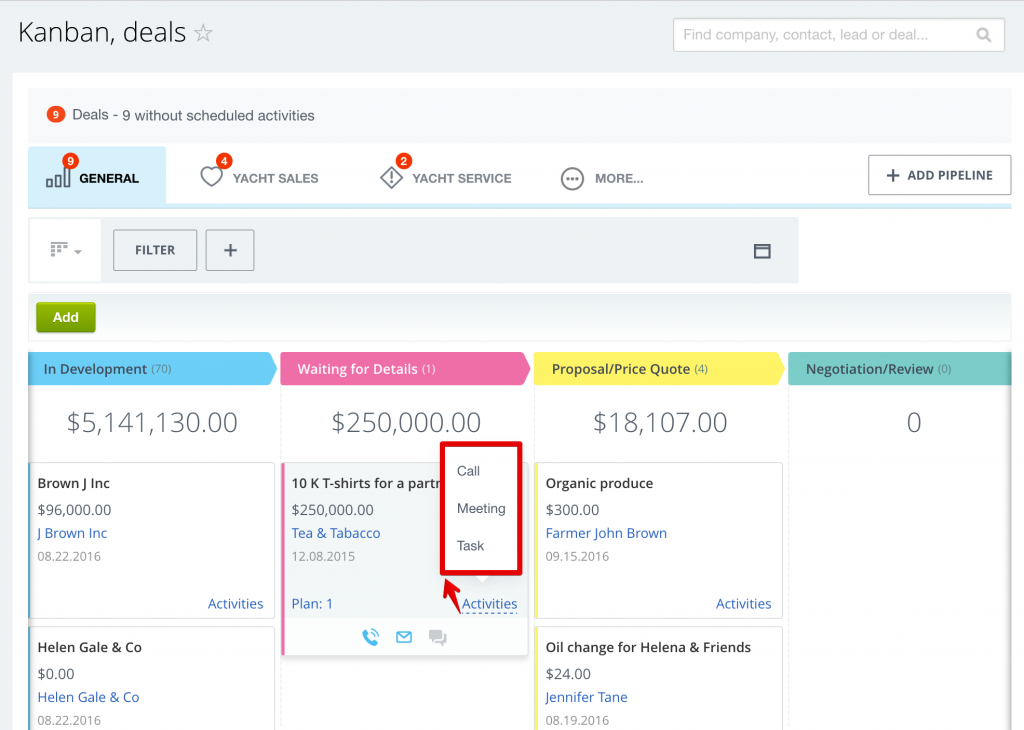 You can add activities (call, meeting, task) for deals directly in Kanban view.
If you need to contact your clients immediately – use call, email or chat icon to reach clients from Kanban view. If one of this icons is inactive (grey) – this means the contact\company connected to this deal does not have these contact details.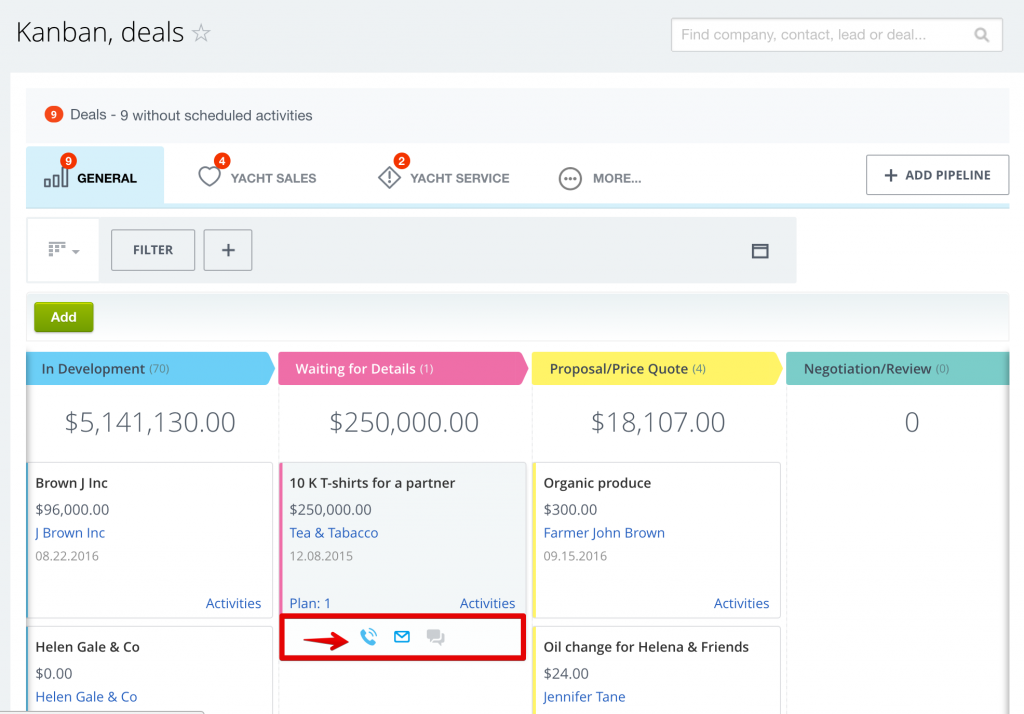 Move deals between stages easily by using drag & drop.
Kanban top panel represents deal pipelines & corresponding stages, which can be configured under CRM >More>Settings>Start point> Statuses & Dropdowns. You can navigate to this Settings page just in one click by using edit icon next to the deal stage name.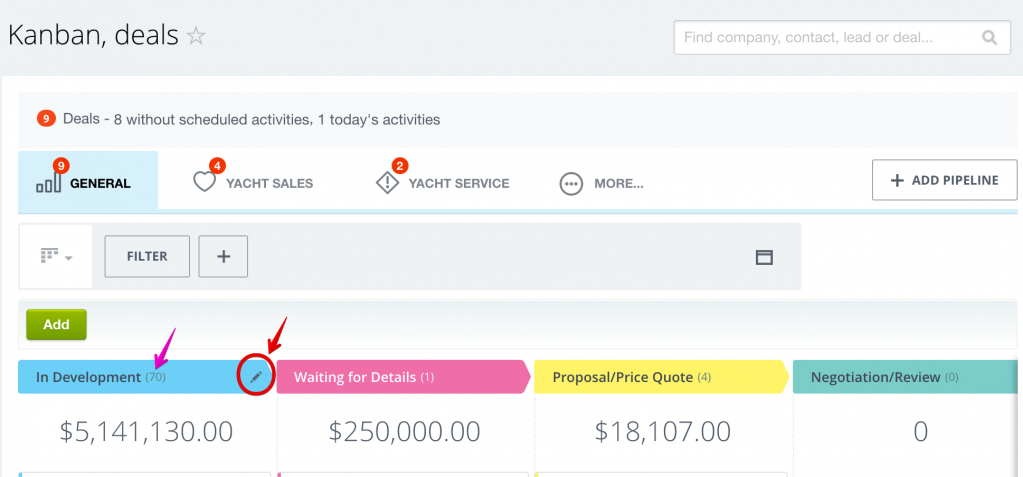 The number located next to the deal stage name indicates the total number of deals under this stage. Under deals stage name you will find the total amount of deal opportunity (how much these deals can bring if closed won).
Soon: Special Kanban Mode for team leaders – you will be able to see your sales team work in real time.