If you already have a domain, you can attach it to Bitrix24 from Webmail menu section: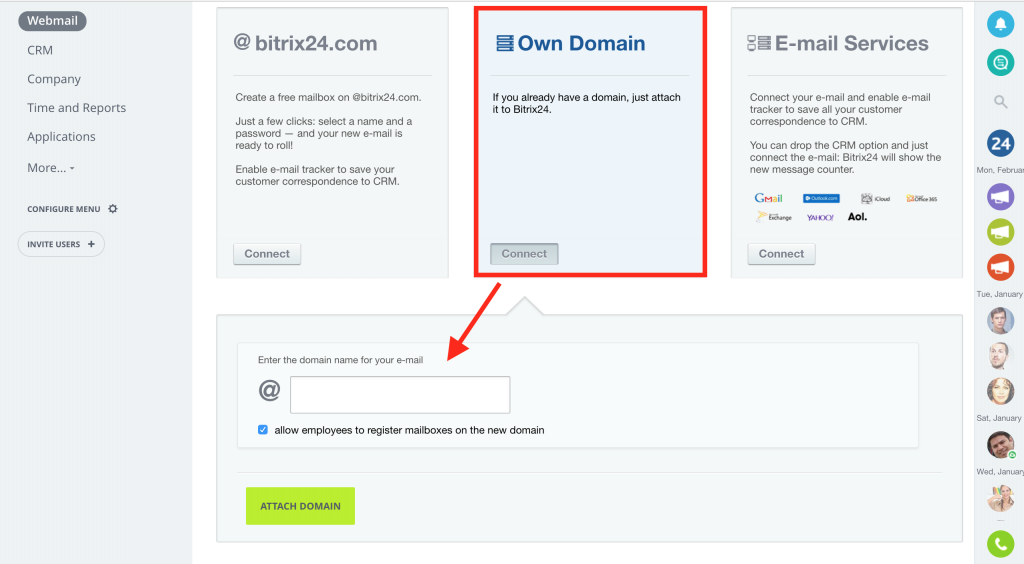 Enter the domain name for your email. You will need to go through domain confirmation with the help of CNAME record, html-file or by providing special mail address in your domain settings. Further, you need to configure MX-record leading to Yandex server and wait until the domain is verified.
You will see a detailed instruction after you add domain name & click "attach domain" tab.
Step 1. Confirm ownership of the domain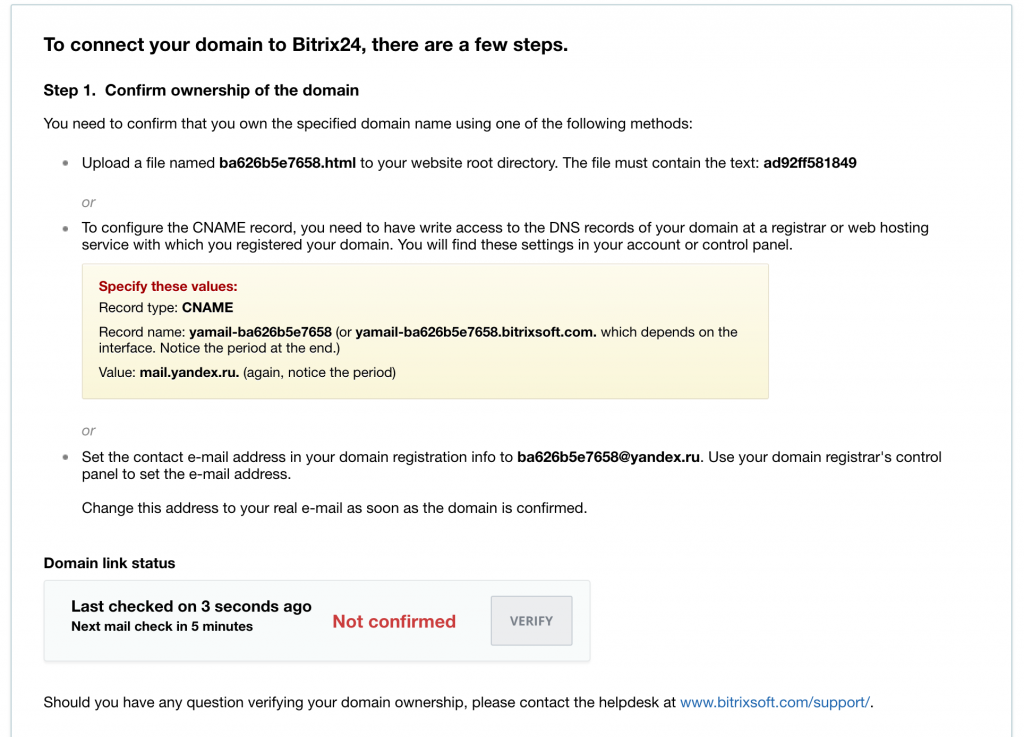 Step 2. Configure MX records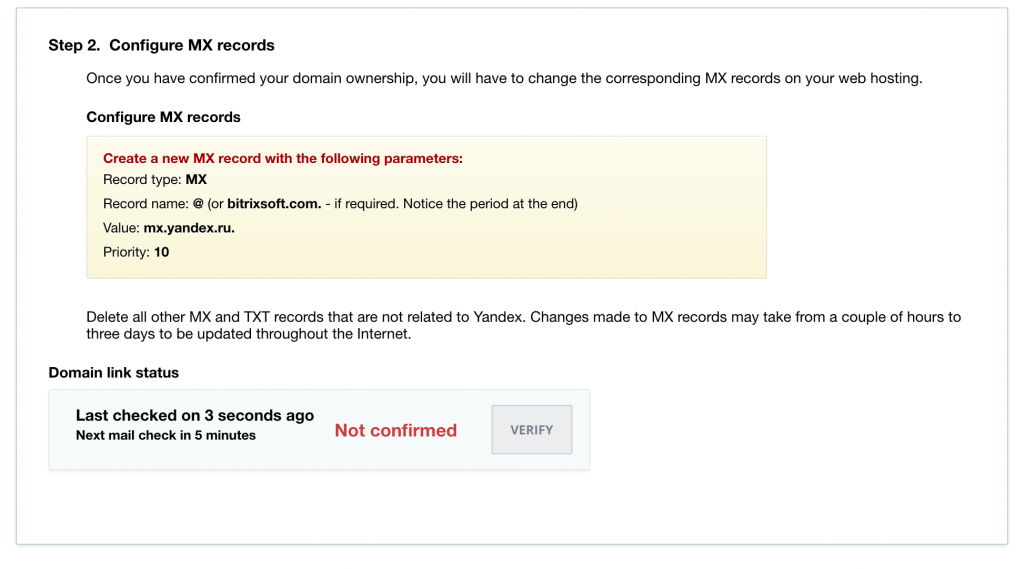 Important:
domain ownership & MX records verification can take up to 3 days.
Once you have confirmed your domain ownership, you will have to change the corresponding MX records on your web hosting. Please note that you need to delete previous MX records which do not contain Yandex server, otherwise you won't be able to connect your mail domain to Bitrix24.
After the domain is connected, all new emails will be received by Yandex server, when all old messages to be left at your old server. Old mailbox folders won't be available, you will need to create new ones in your Bitrix24 account Settings > Manage Email accounts. You will be able to manage mailboxes only from your Bitrix24 account.