Kanban view is a workflow visualization tool.The purpose of Kanban view for leads is to increase your efficiency in converting higher number of leads.
Use Kanban view in Leads to evaluate what & how many leads are undergoing each lead status at the moment. This type of data visual representation allows you to evaluate faster what sales activities (call client, send email, prepare invoice, etc.) should be performed to move leads down the sales funnel. Leads without activities are marked with "!" sign.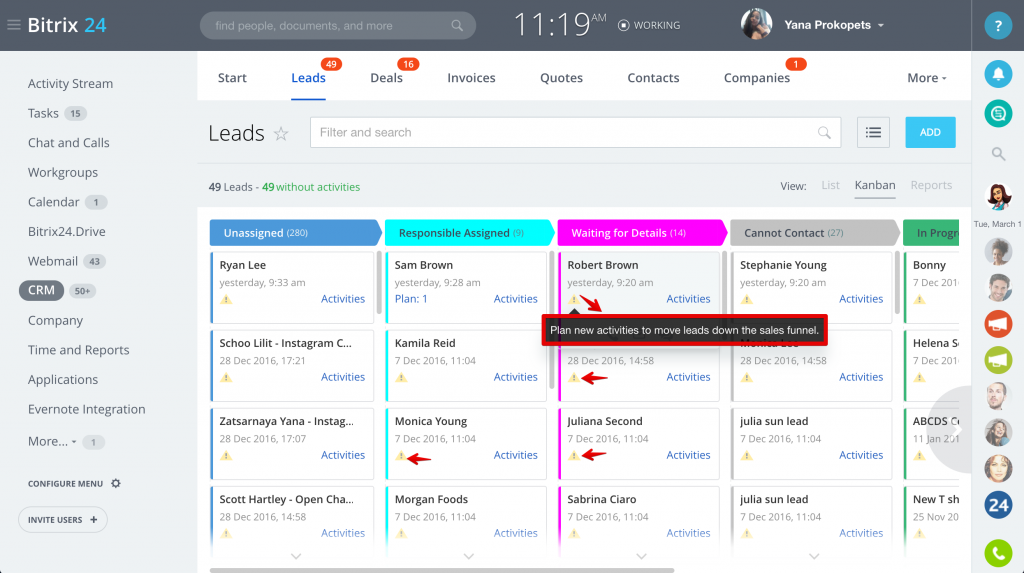 You can add activities (call, meeting, task) for leads directly in Kanban view.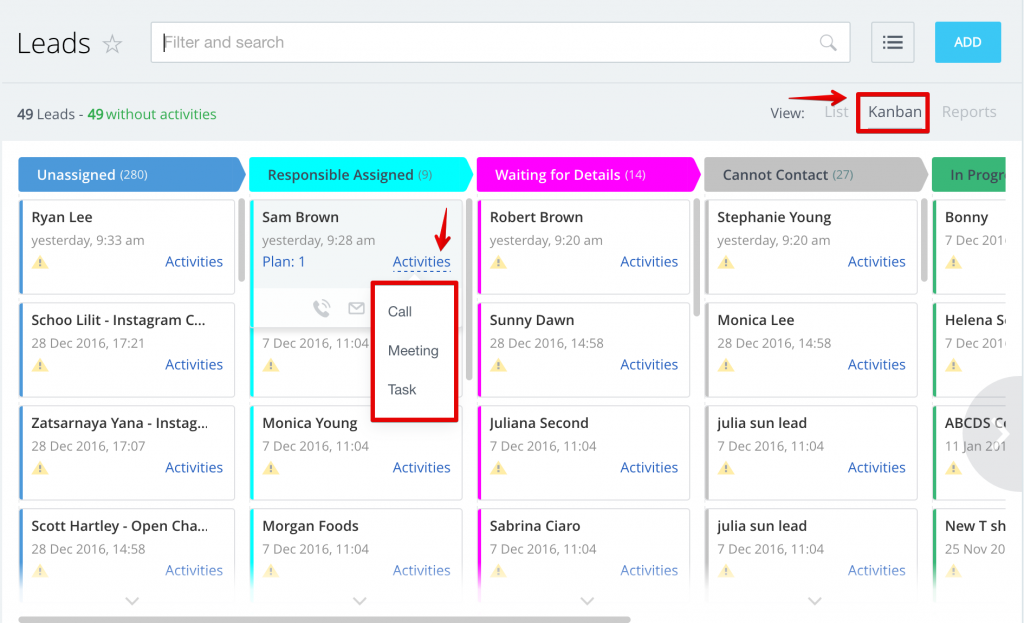 If you need to contact your clients immediately – use call, email or chat icon to reach clients from Kanban view. If one of this icons is inactive (grey) – this means that the lead doesn't have corresponding contact details.


Planned activities can be found here as well: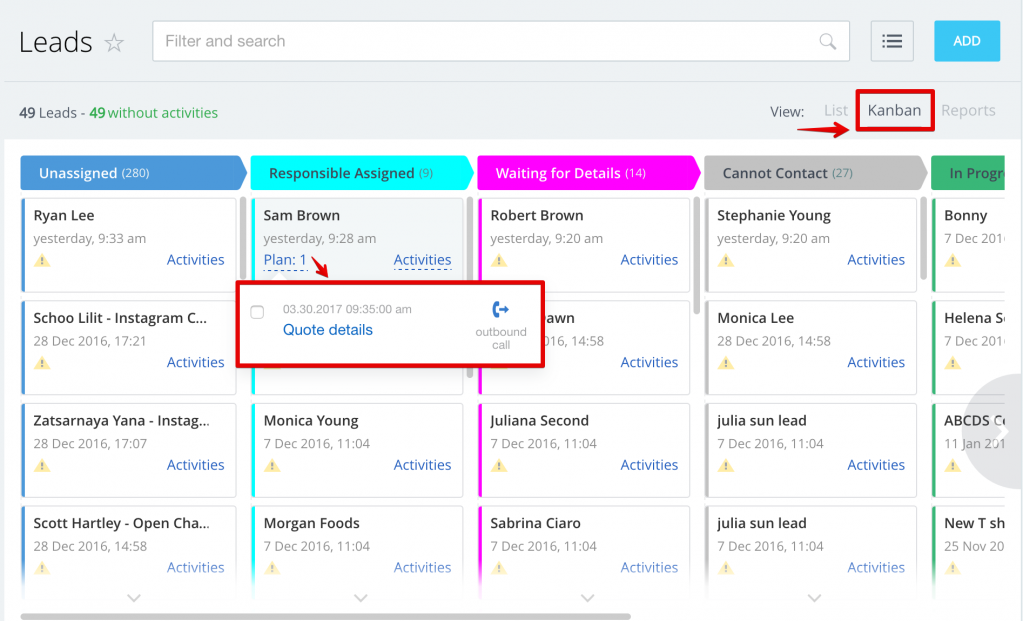 Move leads between stages easily by using drag & drop.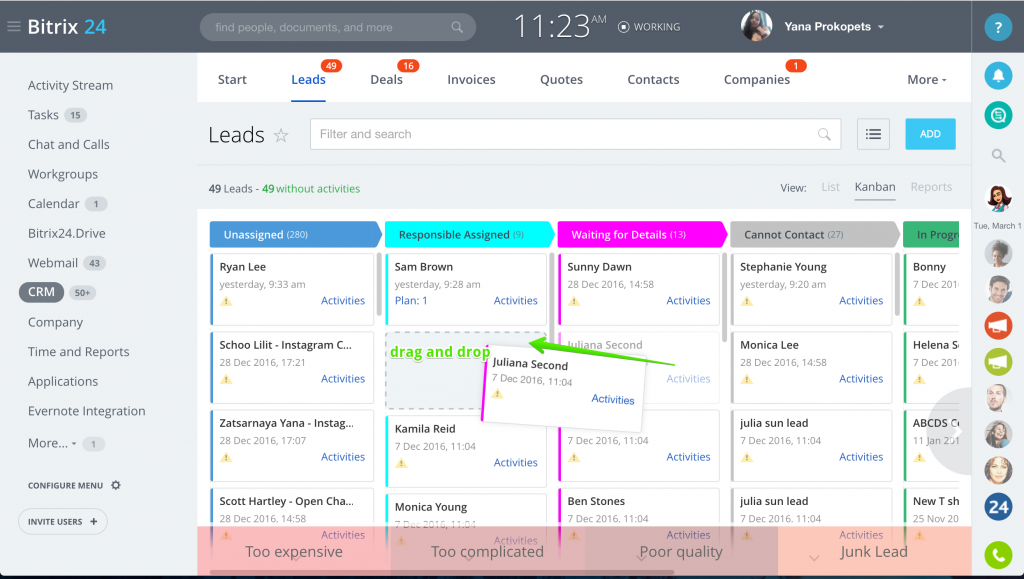 Drag & drop junk leads to the bottom of the page. If you have
several junk lead sub statuses added
- you can move leads to the corresponding sub status.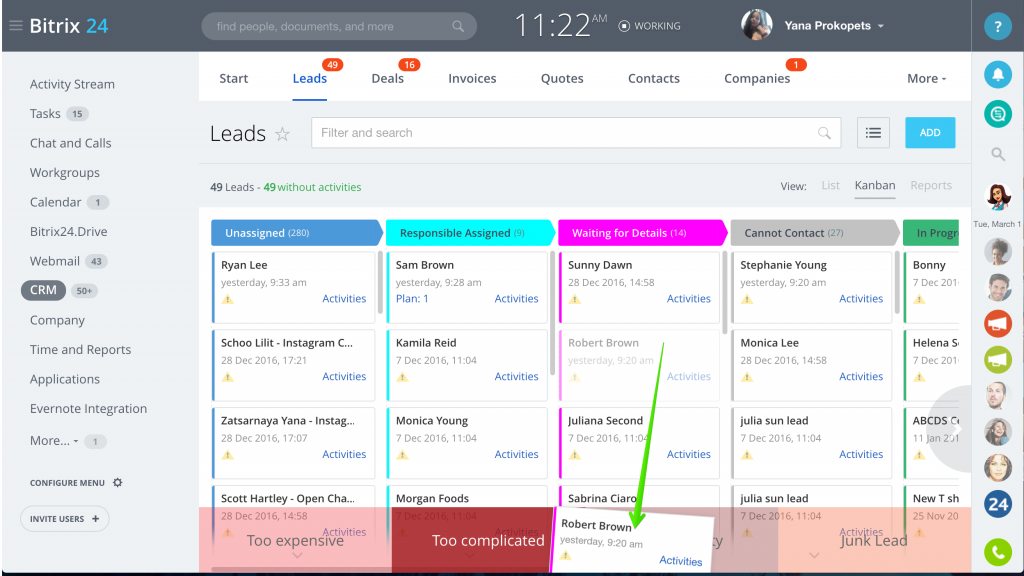 Kanban top panel represents
lead statuses
, which can be configured under CRM >More>Settings>Start point> Lead Statuses. You can navigate to this Settings page just in one click by using edit icon next to the deal stage name.