You can connect Bitrix24 site to your own domain in a few clicks:
Go to
Sites > Site Actions > Configure Site: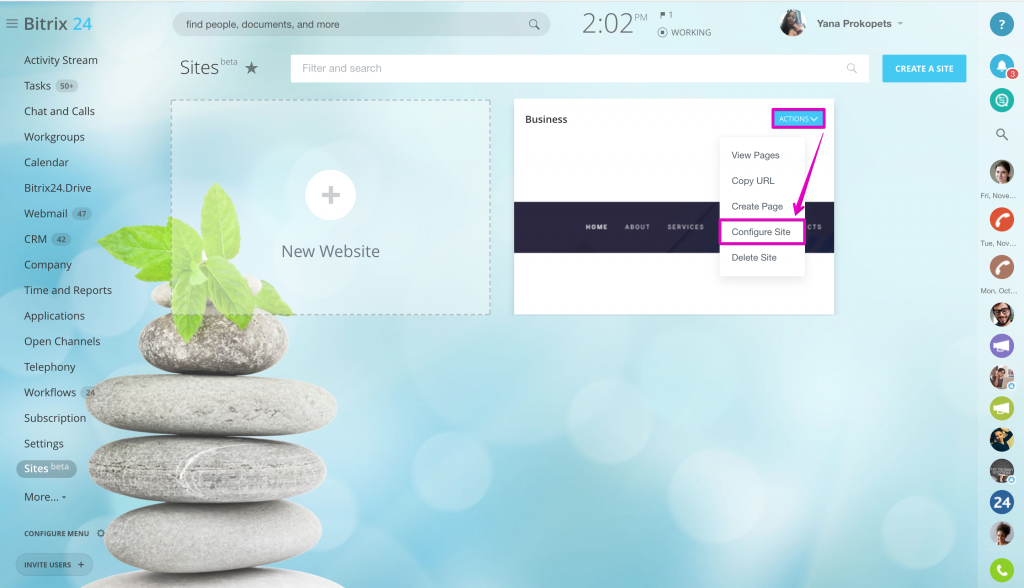 Inside
Website Settings
go to
Site Address
line & click
Edit: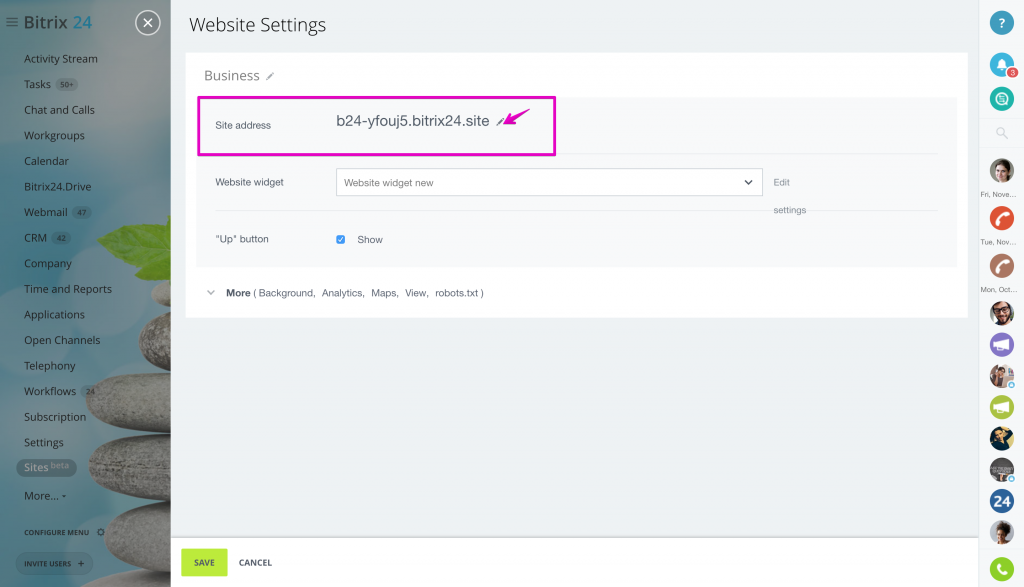 In Your Domain name field add your domain name.
Now you need to configure domain registrar, for that you need to add the following to the DNS registrar:
landing.mysite.ru. IN CNAME lb.bitrix24.site.
This option is currently available for 3-rd level domains or those composed of more levels. 2nd-level domain support is coming soon!
That's it! Publish your site with a new address!