When you create a site or an online store in the Sites and stores section, it is given a random address in subdomain *.bitrix24.site or *.bitrix24.shop. You can change this subdomain at any time.
Navigate to the Sites and stores section > select a site or store > click on the pencil icon next to its address.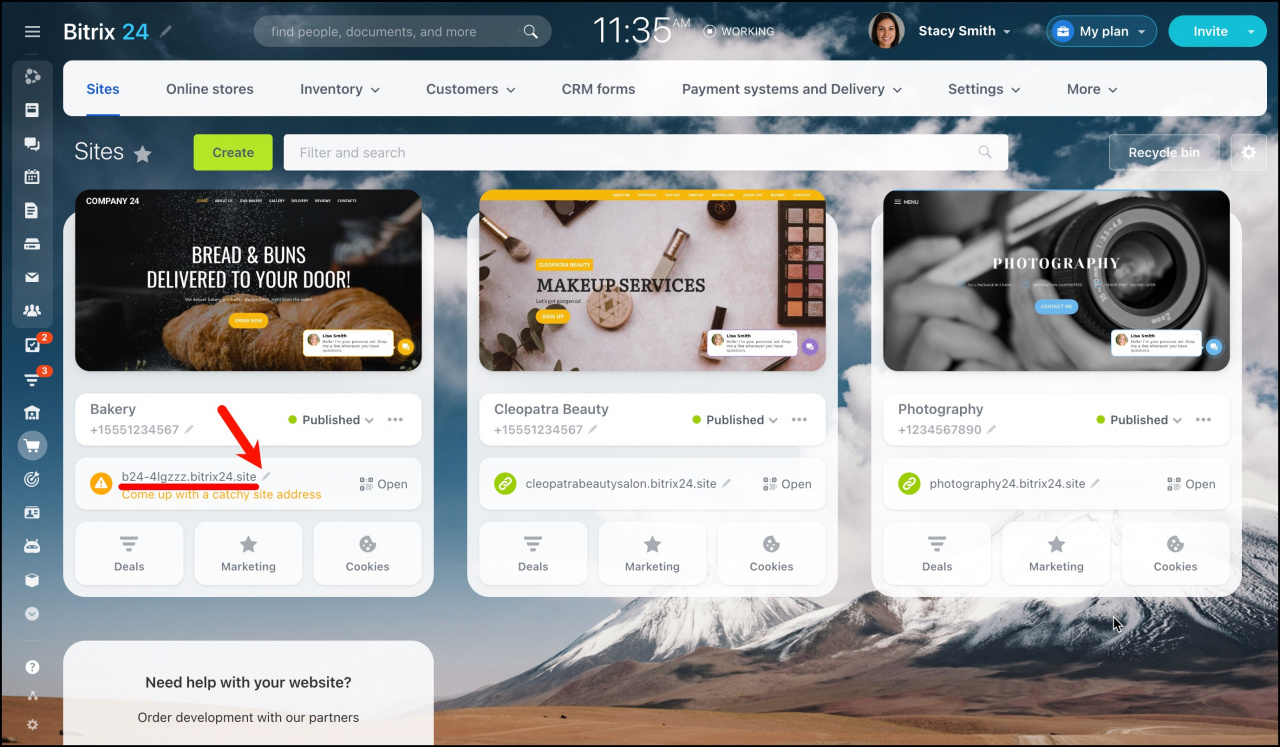 Enter a new subdomain name. The system checks if it is available. In case the domain is busy, you will see a warning message under the field.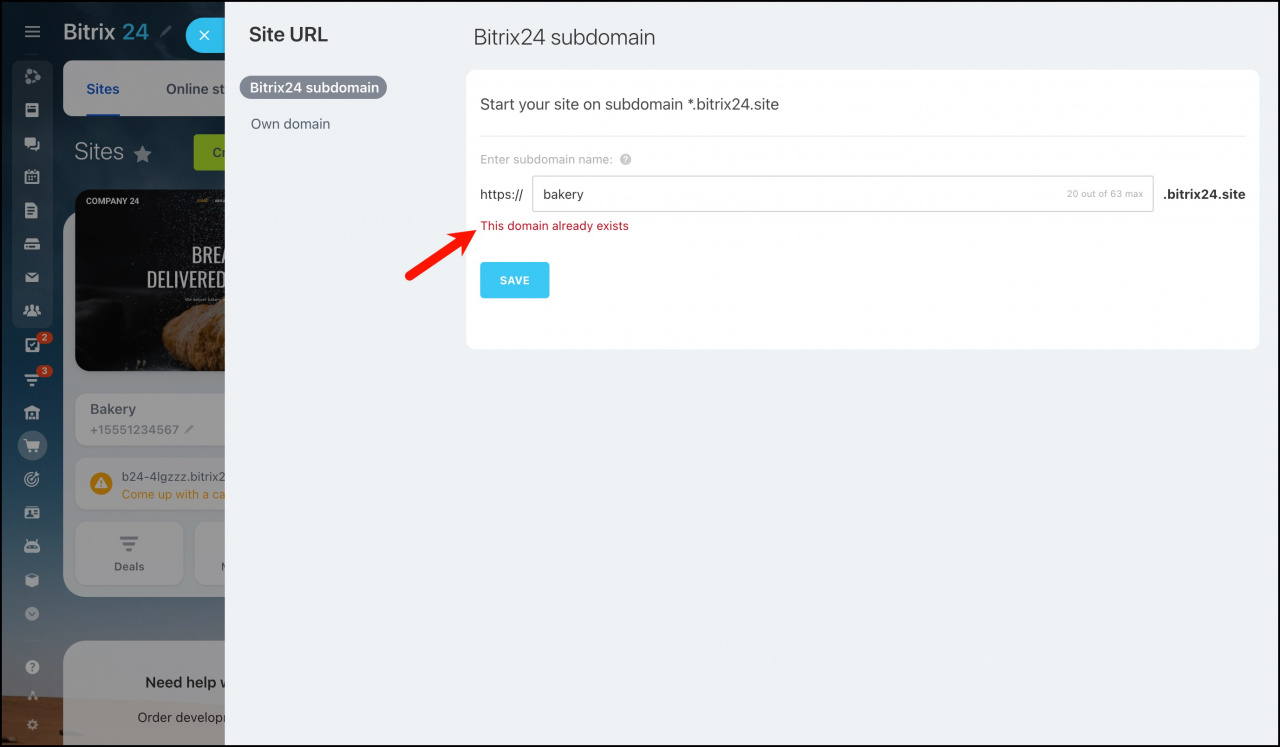 If the subdomain name is available, you can save the changes to use it for your site or store.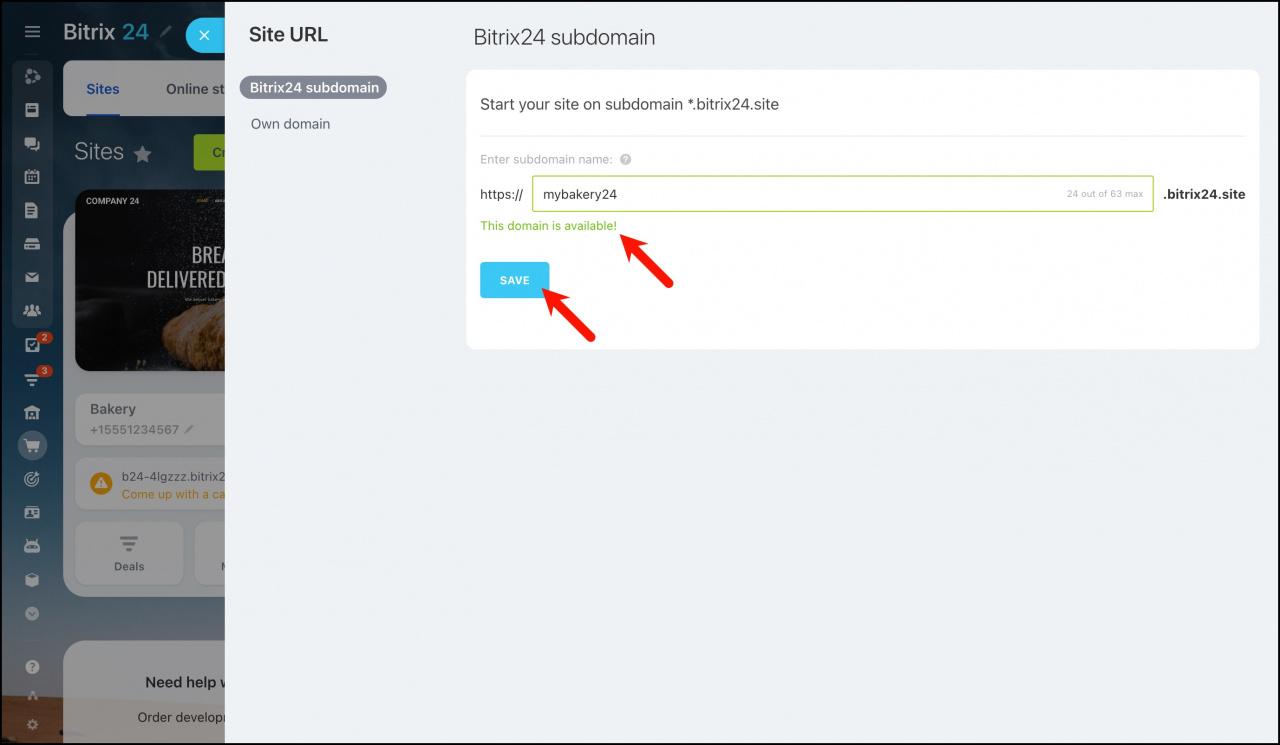 Read also: